I'm so excited to share this bit of news. It's internal news for DigitallyDownloaded.net, but I wanted to share it with you all because, firstly, it's exciting! You're all readers of DDNet and the growth in the site (i.e. you reading us!) has allowed us to do this. Secondly, you do get something out of it. A free magazine!
We're an advertising sponsor for the upcoming Oceania DanceSport Championships that will be held in Sydney this weekend. We'll have a full-page advertisement in the programme and be listed as a supporter of the event.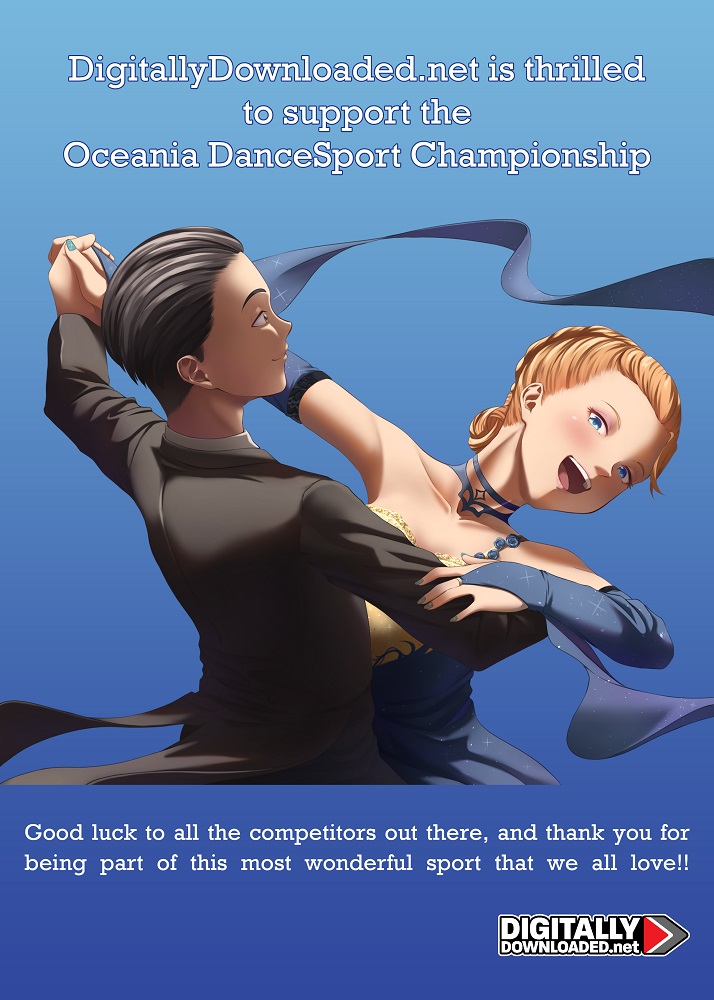 Now, it might be a small event in the grand scheme of things – we were never going to go from nothing to being a sponsor of the FIFA World Cup, but dancesport is something that means a great deal to me, personally, and it means the world to me that I'm able to leverage DDNet to help support the sport in Australia.
Dancers like video games, too, so it's not like the support is completely random. And, most importantly, we're developing something big to have to do with dancesport. It's not something we're ready to announce just yet, but there is a method to the madness.
Now that I'm done explaining why we're doing this, it's time to talk about the bonus for all our readers!
The Dee Dee Zine for October is going to be published early – this weekend. As part of the support of the Championships, it's going to be provided free to everyone. Dancers can read bits of it between their events, and meanwhile everyone who isn't at the event can enjoy all the features on rhythm games, dancing, anime & more.
You'll be able to read that from Saturday. I hope you enjoy the freebie (and if you do enjoy it, consider picking up some more of the magazines, or even back us on Patreon to "subscribe"!).
Thanks for being part of the journey and growth of DDNet!