Later on this week (actually, tomorrow) Penko Park will launch on Nintendo Switch. This game was something of a cult favourite on PC, where not too many people played it, but those that did absolutely loved it.
It's basically a cute-creepy take on Pokémon Snap, where you're tasked with moving through an environment on rails, taking photos and figuring out how to get the monsters – the "Penko" out of their hiding spots to grab the best possible snap. With a distinct art style and a bit of a gap from the release of New Pokémon Snap last year, this game's release on Switch will surely catch the attention of fans looking for more.
Ahead of the game's launch, we had the opportunity to fire off a few quick questions to the enormously busy Konstantin Kopka, the game director on the project, and the person responsible for its design, programming, and music.
Matt S: What inspired cute-creepy Pokémon?
Konstantin K: We grew up playing the original Pokémon Snap on the N64, so that was an inspiration. We are also really drawn to creepy things: ghosts, ghouls and goblins. Combining them felt (super)natural.
Matt S: Were there any particular artists or artworks that inspired the amazing art style that you've got going in Penko?
Konstantin K: Elenor (my sister) is an amazing artist and makes superb animated short films. She draws inspiration from a lot of places, but her art style is very unique, so it's not easy to pin down a single source. Japanese folklore and animation played a big role for Penko Park, though, especially stories about ghosts (i.e. yokai).
Matt S: The game's become a bit of a "hidden gem." Obviously, we hope for your sake that it's a success for you with the Switch release! But what do you think has made it hard for this game to hit the mainstream eyeballs?
Konstantin K: I think the game would have sold better if we had focused more on building a fanbase/community before the PC launch.
Matt S: How well do you think this kind of game sits on console (Switch) as opposed to PC?
Konstantin K: I believe the game works equally well on Switch and PC. On PC you have more precise control over the camera with the mouse, but on the Switch, you can play in a more relaxed manner.
Matt S: We've seen a number of "Pokémon Snap-likes" recently. It's interesting because as much as people loved Pokemon Snap, it wasn't the most influential game back on the N64. What do you think has been the cause of the "genre's" newfound popularity?
Konstantin K: When we started the development of Penko Park, there was absolutely no "Snap-likes" out yet, or even announced. A few months before our release, all of a sudden a new Snap was announced, and during development, a few similar games popped up as well. Honestly, I have no idea why exactly that happened, but I would guess that many developers had fond memories of growing up with that game and found that genre to be very underserved, so they jumped on the opportunity of creating something unique.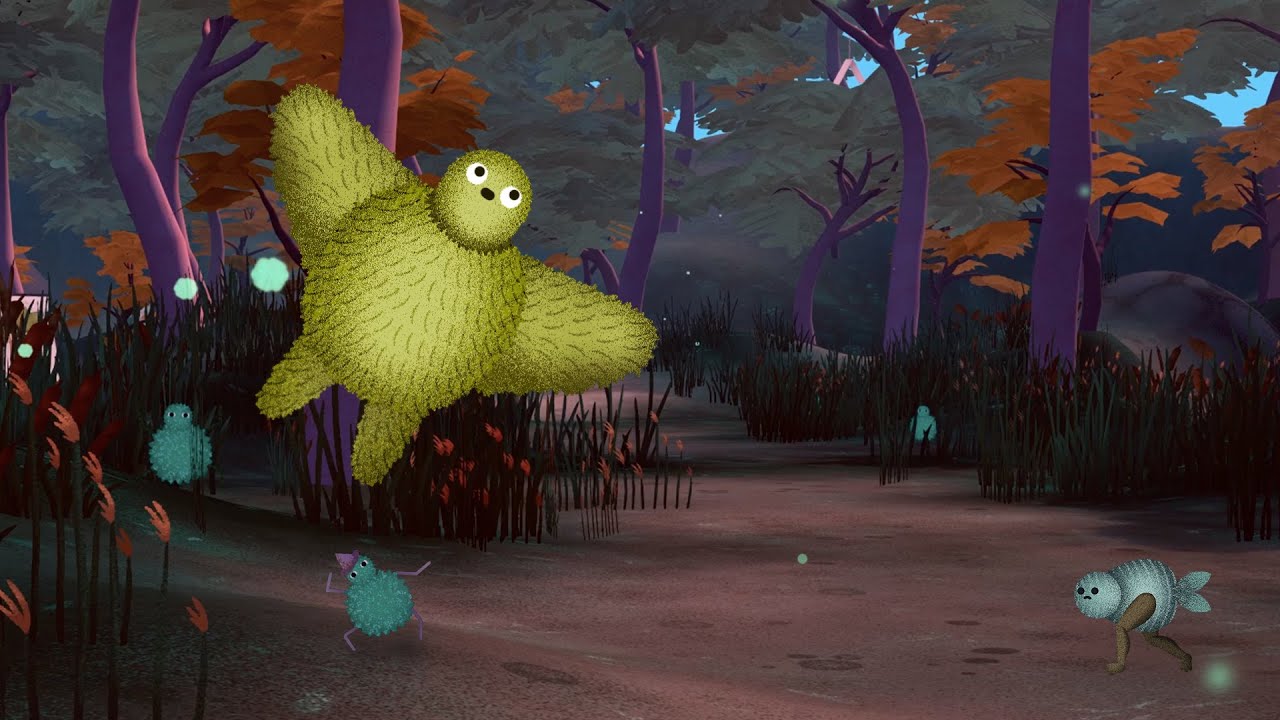 Matt S: Photography's obviously a real-world skill and art form, and not something that's necessarily easy. How do you go about creating a gameplay system that's easy, accessible, and compostable for people who aren't necessarily big photographers, while also making sure it's an engaging photography game for people that know their way around the camera?
Konstantin K: That was quite the challenge, indeed. We balanced our game more towards casual play sessions so that it could be enjoyed by both kids and adults. For that reason, it's very easy to take good snapshots of the first monsters you will encounter, however: in the later stages of the game, we deliberately challenge the player by making some monsters very hard to find or hard to photograph. In order to complete the game 100 per cent and collect everything, you need to develop some skills and solve some puzzles as well.
Matt S: How did you find the experience of developing a game as an indie? How do you think game development has come along as an opportunity for indies?
Konstantin K: The biggest challenge for indie game developers is probably getting people to see and play your game at all – there are just too many games coming out these days and too many people competing for players, so that's very stressful.
The great thing about making games independently, though, is the complete control and creative freedom we have. It can be a very rewarding process, although that freedom poses challenges as well (when to stop tinkering with a feature, how to know if something is "fun" or not, etc.).
Matt S: Do you have any particular Penko characters that you're looking forward to us seeing the most?
Konstantin K: We love all of our Penkos equally, but fan favourites (and developer favourites as well) are definitely "Jim" and "Dubbel".
Matt S: Finally, what's new for you from here? Is it more Penko, or do you move on to the next thing?
Konstantin K: We are done with Penko Park, so after the release of the Switch edition, we will probably move on to a new project that will be quite different (but maybe similar in aesthetic).