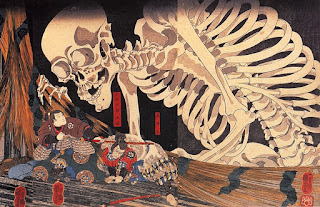 With Nioh and its sequel getting new-gen re-releases on PlayStation 5 this past week, I have been once again musing on the differences between Japanese and western games and, specifically, the way that yokai and the concept of Huakki Yagyo applies to the way that JRPGs are designed.

In short, I think many of the qualities of what we love about JRPGs – especially the monster variety – come from the aesthetic and themes of the Hyakki Yagyo – the Night Parade of 100 Demons.
Enjoy some no-spoilers look at the first couple of hours of play for both Nioh and its sequel on PlayStation 5 as we chat about this culturally significant part of Japanese storytelling tradition.
– Matt S.
Editor-in-Chief
Find me on Twitter: @mattsainsb