I am generally all in for narrative adventure games, but there's something extra special about South of the Circle. 11 bit studios has partnered with BAFTA-winning studio State of Play for the game, which is a cinematic story set during the Cold War in the 1960s. The graphics are stunning, the story is interesting, and the voice cast is stellar. What more could one want in a game announcement?
The story moves between the past and the present. It follows Peter, who is torn between pursuing his career or going after his true love. He somehow finds himself in the middle of an argument between military powers. It's currently being compared to titles such as Firewatch and What Remains of Edith Finch, so there are some heavy expectations on the narrative.
Adding to the story are the minimalist aesthetics and talented voice actors. The cast includes Gwilym Lee (Bohemian Rhapsody), Olivia Vinall (The Woman in White), Richard Goulding (The Crown), Anton Lesser (Game of Thrones), Adrian Rawlins (Chernobyl), and Michael Fox (Downton Abbey, not the Back to the Future Michael Fox).
The developer, State of Play, is British and was founded in 2008. It has won a BAFTA for Artistic Achievement for Lumino City. State of Play is also known for INKS, Kami, and Kami 2, all of which are beloved by fans. The publisher, 11 bit studios, is known for its narrative games. This War of Mine is an all-time favourite game of mine; set during a war, you need to strategically figure out how to stay alive along with any companions.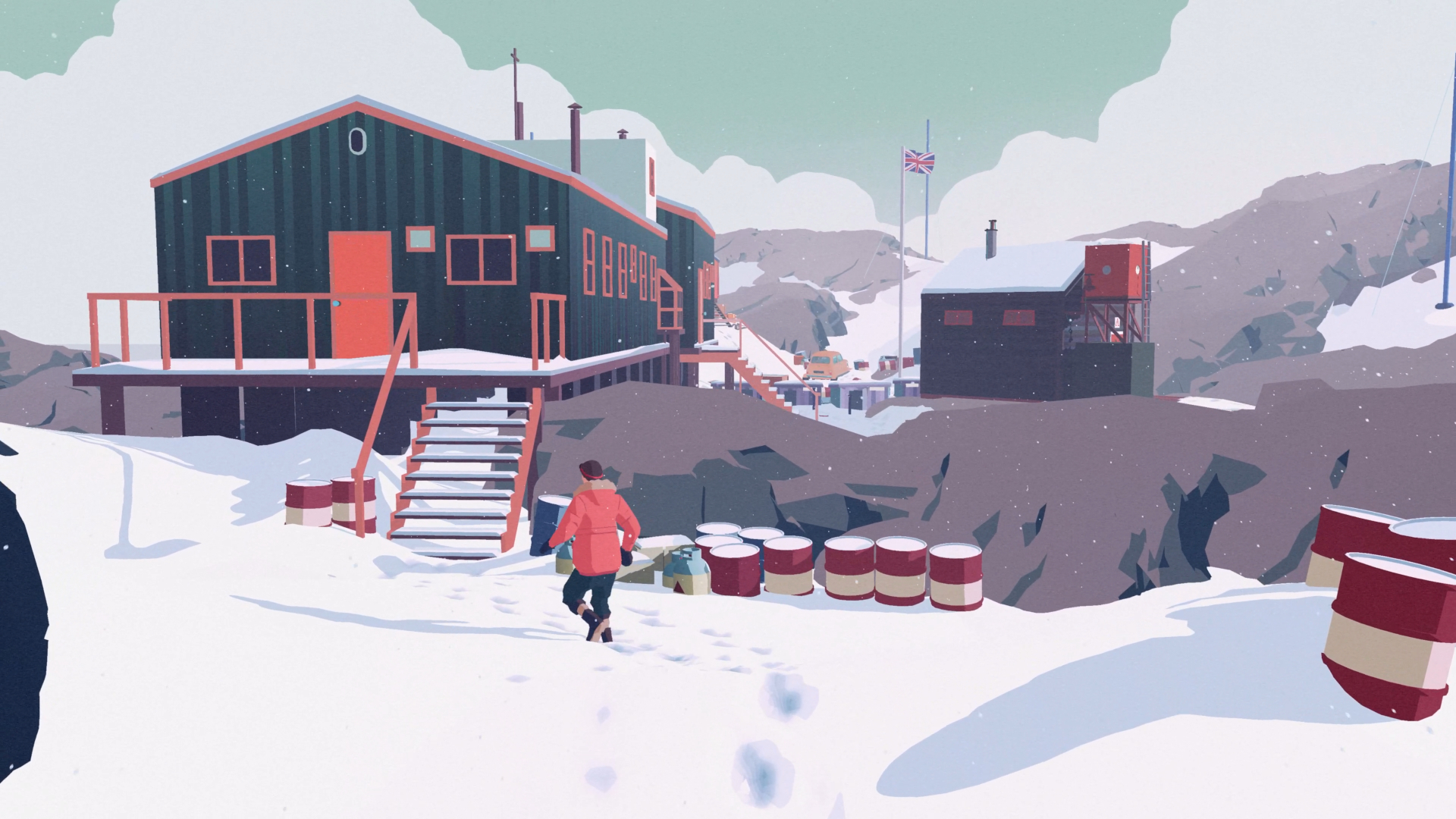 11 bit studios is exceptionally proud of South of the Circle. "[It] is one of those love-at-first-sight things," says Marek Ziemak, External Development Director at 11 bit studios, in a press release. "The game's narrative and artistic sensitivity immediately captivated us. South of the Circle is heavily-focused on storytelling inspired by world-class cinema, which makes it a bit different from our previous titles. Once players experience its instantaneously engaging, emotion-packed narrative, we're convinced they'll understand why we wanted to have it in our publishing portfolio. And we're thrilled to be able to start working with State of Play since it's a studio that has been on our radar for a long time."
Developed by State of Play and published by 11 bit studios, South of the Circle will be released for PC, PlayStation 5, PlayStation 4, Nintendo Switch, Xbox Series, and Xbox One. We don't have a launch date yet, but we're told it will be "soon."