Valve's inconsistencies around what is and isn't too offensive for its platform are at the point where it is so blatant that there are ulterior motives at play that it is incredibly offensive. Here's a story of two different sets of games to illustrate. The first involves Hitler. Steam is so open to explicit, pornographic games starring Hitler that Sex With Hitler is an entire series. No, I'm not linking you to it. Chances are if you were ever going to play that then you're not a reader of DDNet and you're already well aware of it. Yes, of course an entire legion of edgelords bought the original Sex With Hitler, making it a commercial hit, and so, of course, the developers (the charmingly-titled "Adolf Games") made a sequel to it, and then further spinoffs from there. Of course Valve, ever the self-proclaimed champion of free speech and the arts, defended the right for Sex With Hitler to exist.
Related reading: Another dungeon crawler with a lot of fan service that you can enjoy on your Switch is Moero Crystal. Our review.
Meanwhile, in other news, the publishers of Dungeon Travelers 2 and 2-2, which are excellent dungeon crawlers that feature anime characters, were unable to release them on Steam because the games "weren't able to pass Steam's guidelines." You know, the same guidelines that allow for games where you play a heroic Hitler shoving his oversized dick into an entire harem of Nazi women. Those guidelines found Dungeon Travelers to be a bit much.
Now, to be clear, Dungeon Travelers does enjoy its panties, crotch shots, and boobs. I'm not going to pretend it's wholesome, because it's not. Fan service cuts deeply to the core of it. There's even an upskirt right there on the cover of Dungeon Travelers 2. On a scale of one to ten, with ten being right at the hard edge of the line between fan service and outright erotica, Dungeon Travelers 2 is looking for the dial to 11. But, they're not pornographic. There's no nudity in these things at all. All they offer is the kind of lighthearted, playful sexiness that is less designed to titillate as it is to amuse. There's no "defending" it, but then again there's also nothing to defend, since it's objectively inoffensive. If you are subjectively offended by it because sexuality at any level makes you uncomfortable, then that's fine. You always have the option to just not play the game.
And yet Valve decided that it was all too much for its platform. Unfortunately for Dungeon Travelers 2, the developers committed the grievous crime of making something with anime aesthetics. And where Hitler game over there is art, and thus needs protecting, anime is foreign, and therefore not-art. It's okay to ban anime. It's okay – nay, a moral duty! – for the Western gatekeepers that count for 90 per cent of the sales platforms in this industry to safeguard all of society from those weird Japanese and their creepy games. Valve takes its obligations to be our moral guardians and protect us from non-Western cultures very seriously.
Related reading: Meanwhile in censorship news, the exceptional Mary Skelter Finale was banned in Australia. Of course we were able to get a review copy (up yours, Australian Classification Board), and we reviewed it here.
Or to stop beating around the bush with sarcasm and be blunt: the crap is xenophobic, bordering on racism. Even if you put aside the Hitler comparison, and assume that that ludicrous series is somehow protected because Valve saw it as "satire" while deciding Dungeon Travelers is not, there are other comparisons to prove the point. This week the big news in the world of Western RPGs was that you were going to be able to sculpt your character's genitals in Baldur's Gate 3. Baldur's Gate 3 is a deathly serious game. The idea that a panty flash or a provocative but non-nude pose in an anime game is somehow less acceptable as a work of art and expression of speech really does come down to it being by Japanese people with Japanese aesthetic taste, and Valve is acting in a discriminatory towards that. It is flatly, blatantly, and explicitly discriminatory. That is dictionary definition xenophobia.
The West as a collective entity has a history of doing this. In her paper discussing the application of the term "global aesthetics," Kathleen Mary Higgins noted "A greater delusion, however, is revealed by the need to coin the expression 'global aesthetics' in the first place – the delusion that Western aesthetics is 'aesthetics' while 'global aesthetics' is a peripheral topic. This is to treat the whole for the part and the part for the whole. 'Aesthetics' should be the general term, with subsets indicated with qualifying modifiers, such as 'Japanese' or 'Western'. If this were the standard interpretation, however, 'aesthetics' would already be understood as global aesthetics, and the need to refer specifically to global aesthetics would rarely if ever arrive. 'Aesthetics' can only be taken as equivalent to 'Western aesthetics' because the latter is taken to provide the theoretical master language."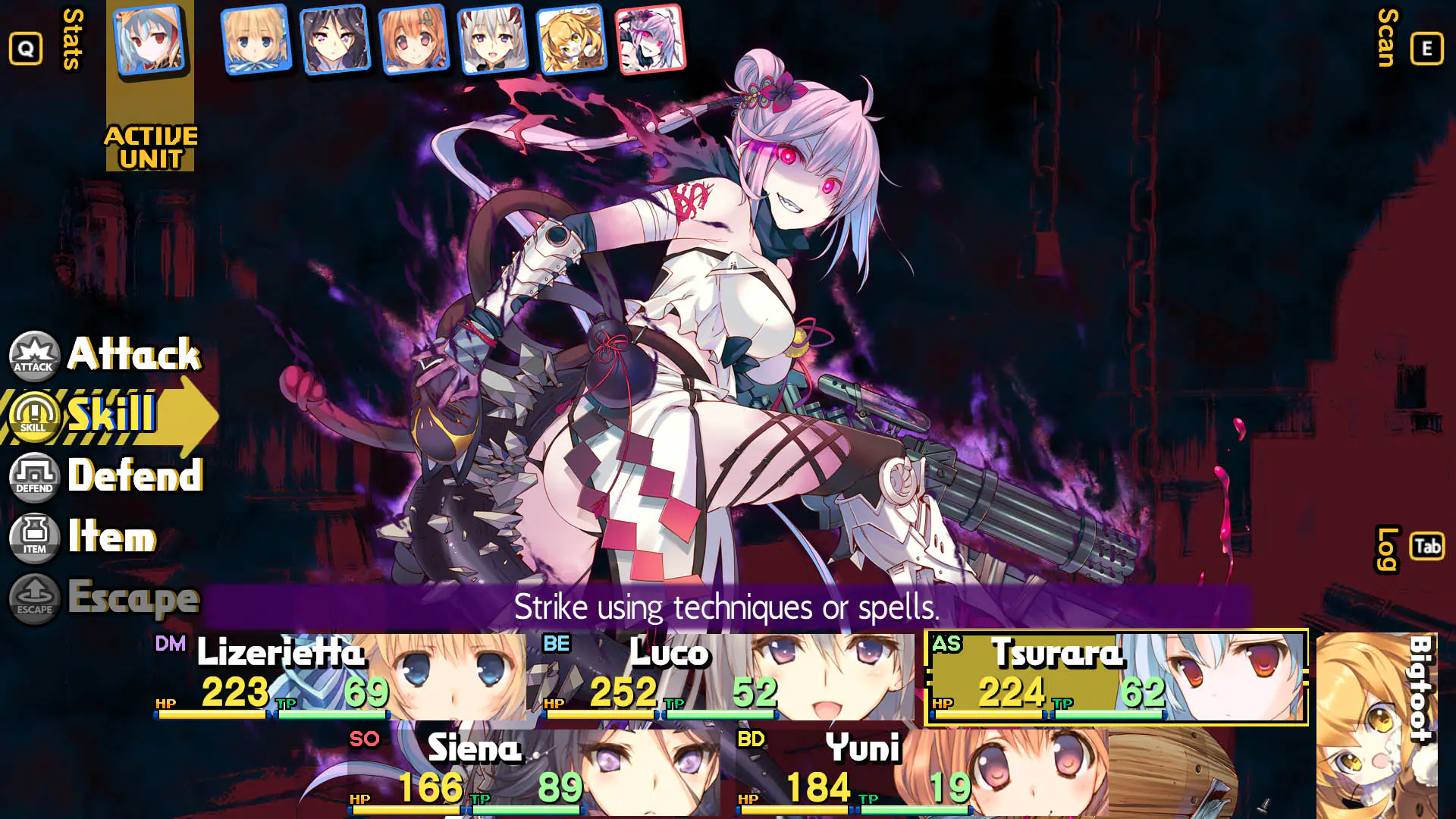 Essentially, what Higgins is arguing here is that we, here, in the West, sit so comfortably with the assertion that our aesthetics are the default and foundation from which all aesthetics must be understood that anything that sits outside of it is the other. This perspective explains why Japanese companies often try to emulate Western styles for their big releases, and why Sony itself relocated its PlayStation business to the Western market, so they could be closer to the big money in gaming. But there's a downside to this. The moment you other something that sits outside of the "correct" default, you attach a pejorative connotation to it: it's not yours and so it's therefore lesser. Incorrect. Offensive.
Related reading: Sakura Dungeon even has an R18+ patch, if you want to go beyond the fan service. Somehow it escaped Steam scrutiny. Our review.
Michel Foucault is the foremost philosophical thinker on "the other". He wrote about it in the context of how humanity has traditionally cast out those it deems "insane" – those that thought or behaved differently from the socially accepted normal. However, the underlying principle and argument also apply to any othering that might go on in subjects around culture, such as aesthetics. "If you are not like everybody else, then you are abnormal. If you are abnormal, then you are sick. These three categories, not being like everybody else, not being normal and sick are in fact very different but have been reduced to the same thing," Foucault once wrote.
So if we apply this concept to what goes on in the games industry – not just through Valve but also, famously, Sony (once Sony because a Western company, adopted Western aesthetics wholesale and became very difficult for Japanese companies to work with), some uncomfortable parallels to Foucault's concept to the other start to become clear. Companies like Valve and Sony base themselves on Western aesthetics. Why they do that is debatable. It seems likely that they're responding to the dominant attitudes of their mainstream audience (i.e. Western cultures and the Western media – and the response that Dungeon Travelers 2 itself on the PlayStation Vita does support that). But it could be something else, the why doesn't really matter here. Whatever the reason, Western aesthetics serve as their foundation and approach to market. From there, anything that sits outside of that – such as Japanese aesthetics – is the other, and the other is lesser. Incorrect. Offensive. It's not normal and sick, to use Foucault's words (and the words of many gamers and critics when describing Japanese aesthetics). Then, because these things are wrong, they face discrimination and scrutiny that goes far beyond what Western aesthetics are. Ultimately, then, the threshold for what is acceptable to the community within the Japanese aesthetic is far less than what is accepted within the Western aesthetic.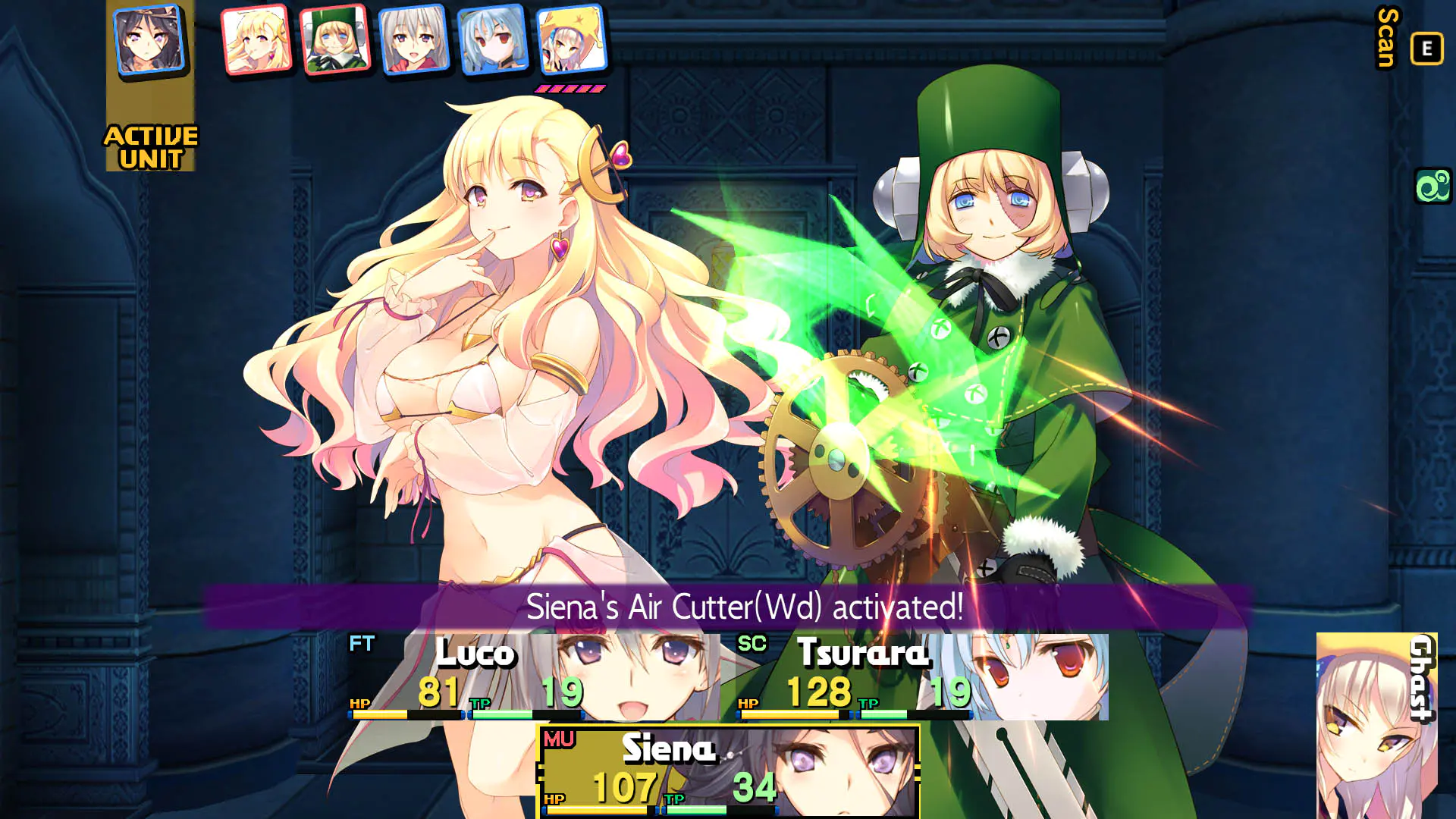 That's how we arrive at all of this being xenophobic to the point of racism, too. When you allow a cultural product and aesthetic to offend to the extent that you adopt a discriminatory approach to it, you're not granting the culture itself the respect that you extend to your own culture. That's textbook bigotry.
Related reading: Just for the heck of it, a look back at the very origins of the dungeon crawler… Wizardry! Have a read.
Even though the West is desperately trying to force its cultural values and aesthetics around the world, soft power imperialism hasn't completely dominated. Not yet. Non-Western cultures do still maintain an identity of their own, and this remains most clearly expressed through their arts. I understand, wholeheartedly, that Japanese aesthetics might be uncomfortable and confronting. Different things are confronting when you first experience them. I couldn't stand Latin American music the first time I heard it. I was brought up in regional Australia which was (and largely still is) resistant to any culture that doesn't come from white people. Now it's one of my favourite musical genres because I've spent a lot of time listening to it. For an even more direct comparison to what goes on in gaming, the first time I heard Enka music – an iconically Japanese style of music – I would never have thought that I would want to go and see a performance. It was a cacophony that hurt my years. But now I do. Very much so.
Anime and anime-styled videogames, which come from a culture that has never really had to deal with the puritanism of the people of the book, are often going to be confronting to the people from the cultures that have come from that space. Consequently, those people are going to other it. They're going to criticise it simply because it doesn't fit with their values, attitudes, or ideas of taste. They're going to discriminate against it and those that enjoy it. All of this is inevitable and, while unfortunate, explainable. What's infuriating is that Valve, Sony, Microsoft, Apple and other Western corporates indulge that, despite being global companies and despite the reasonable expectation that they should be consistent in their application of moral standards. After all, they're all out there singing about their ESG and diversity efforts, it's quite hypocritical that they're not open to diversity in non-Western thought and aesthetics. It's all well and good to say that these companies are private corporations and so can do whatever they like – and that is true – but if they're going to participate in this discriminatory othering, then they deserve criticism for that. Because now they're not just being arsehole corporations. They're being xenophobic arseholes too.