Sony has been working on its accessible controller kit for five years now, and the launch is finally in sight. Pre-orders will open this month for the kit that will be launched in December. The controller is designed to enable gamers with disabilities to play more comfortably and for longer periods.
The Access controller allows players to customize its layout with different button and stick caps in various shapes and designs, operate the controller from any orientation, and connect third-party accessibility accessories using its four 3.5mm expansion ports. For a bit more information, check out my coverage of its official announcement here.
On the PlayStation 5 console, there are settings for the Access controller that can be configured to meet the player's needs. Map buttons to create up to 30 control profiles, adjust stuck settings, toggle commands on/off, or disable buttons to prevent accidental pressing. There's even the option to pair two Access controllers and one DualSense controller together to use them collaboratively.
Inside the box, there are 19 button caps (one wide flat, two overhang, four curve, nine pillow, and four flat), three stick caps (one ball, one standard, one dome), and 23 button cap tags (swappable tags for players to easily mark which inputs are mapped to each button).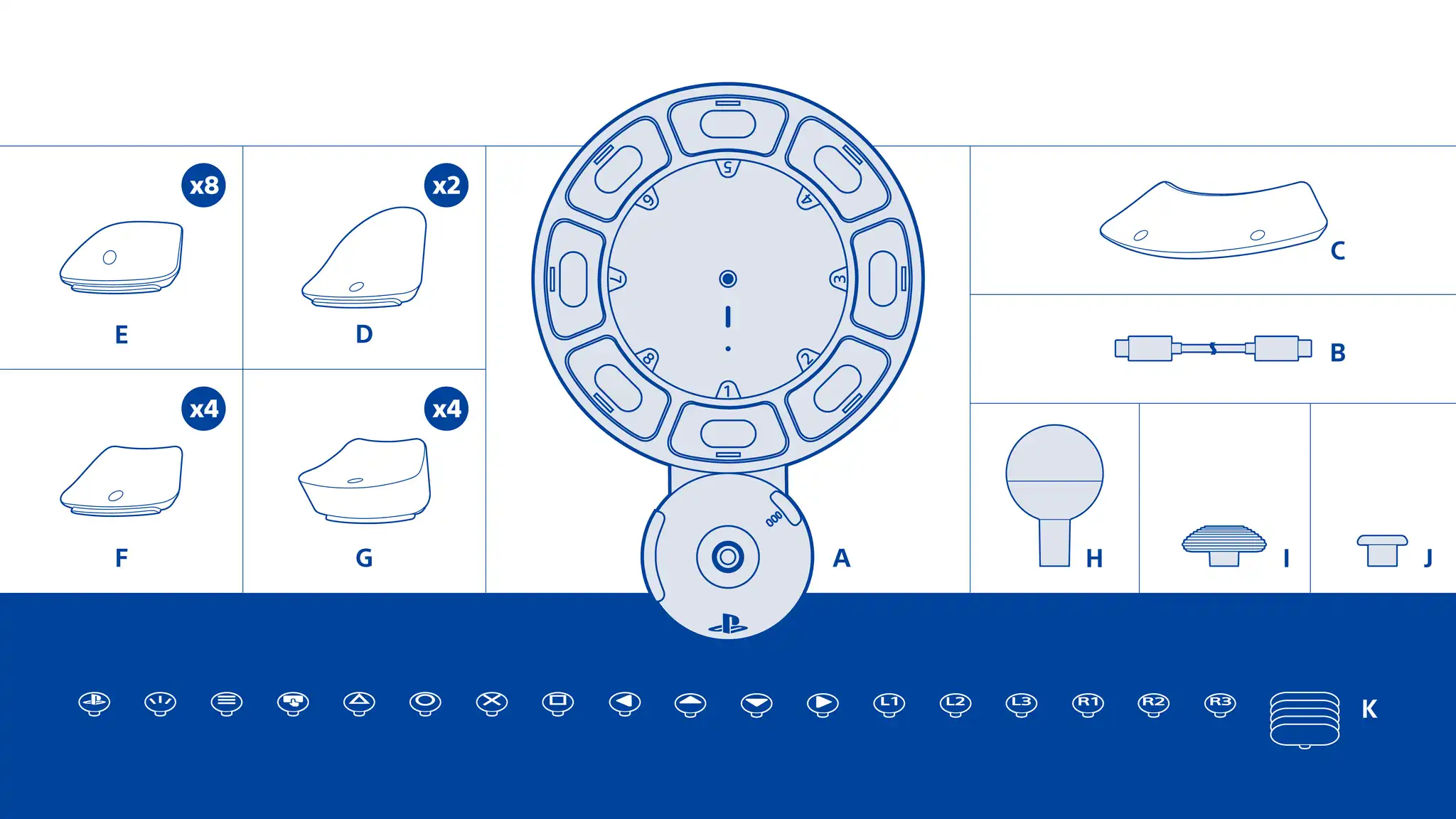 The brave image is a visual representation of the different caps included. C is wide flat, D is overhang, E is pillow, F is flat, and G is curve button caps. H is ball, I is dome, and J is standard stick caps. K represents the button cap tags.
The Access controller kit will cost US$89.99. Pre-orders open through PlayStation and some retailers on July 21, but only in the US, UK, France, Germany, Belgium, Luxembourg, Netherlands, Italy, Spain, Austria, and Portugal. The kit will officially be released globally on December 6.