2022 will be remembered as one of the finest years for the JRPG genre of all time. Not only did we get new (and excellent) JRPGs to play at an almost staggering rate, but we also enjoyed an incredible range of remasters that made several classics accessible again for the first time in many years.
Narrowing down a list of the top ten JRPGs for the year was harder than I've ever found it before, but if you missed any of these this year, be sure to pick them up, as they represent the full gamut of an enormous depth of creativity.
What can we say about Elden Ring that hasn't already been said? This game is a true masterpiece. Almost unbelievable in scope and ambition, FromSoftware took everything that people loved about Dark Souls, and made it bigger and more epic, without compromising on the attention to detail and refinement at every level.
As we wrote in our review: With Elden Ring, we're in masterpiece territory. FromSoftware is consistently great, of course, and I don't mean to denigrate Sekiro or Dark Souls here, as they're all exceptional, but Elden Ring has all the potential to have a similar level of impact as Demon's Souls.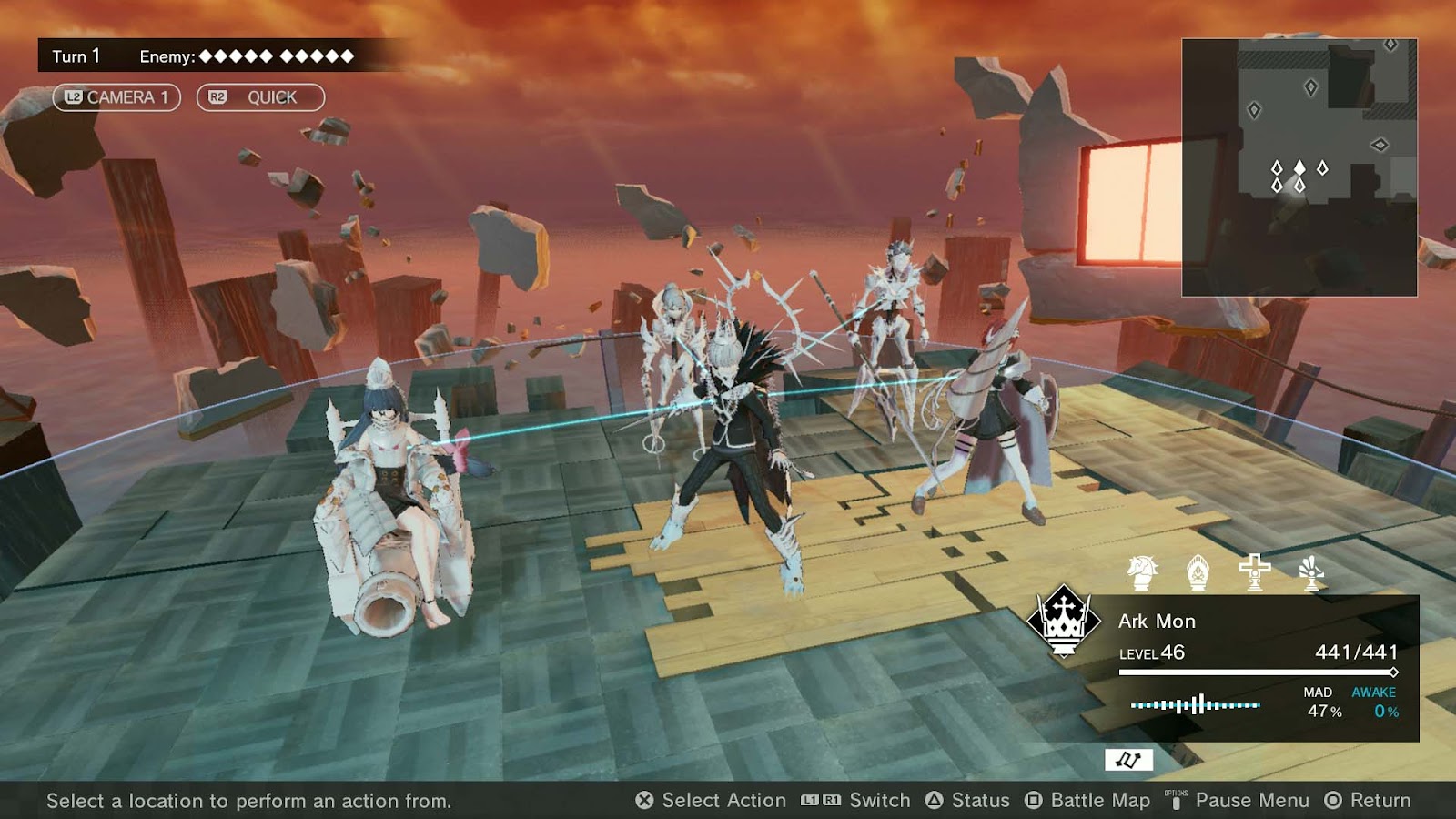 From the biggest, most mainstream JRPG to the most niche that will appear on this list, Monark is a very, very smart game and you will never play anything else like it. The core experience is rooted in pop psychology, and the way it makes a person's psyche a core gameplay mechanic is totally unique to it. Like The Caligula Effect or Persona 4 & 5, but more experimental than any of them, Monark was never going to make a big splash, but if you allow its dark intellect to get its claws into you, it is quite formidable.
As we wrote in our review: It's in so many ways a boundary-pushing and innovative experience, and one that I imagine will be unique for a very long time to come. Putting aside the disappointment that comes from realising that it could have attacked with its themes more, I don't think there is any other way that the creative team could have delivered on a more coherent and compelling vision and, really, it is experiences like Monark that keep me interested in this medium.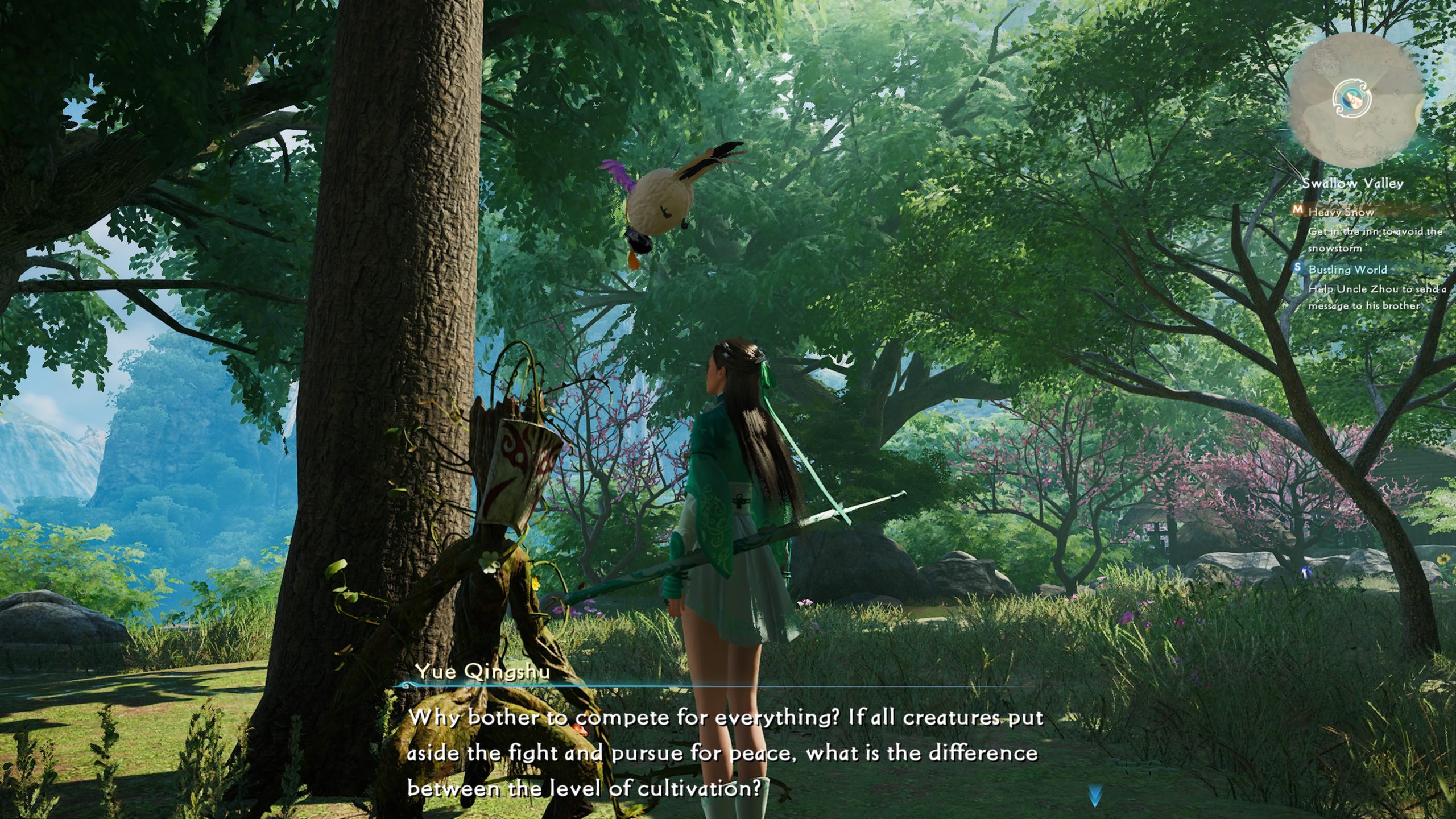 Technically, this is a Taiwanese RPG rather than a JRPG, but Sword and Fairy borrows so heavily from the qualities that has made Final Fantasy such a mammoth series, and is similarly high profile in Taiwan. The series is just starting to make a splash globally, and it deserves to. Aside from a less-than-perfect localisation, Together Forever is a breathtakingly beautiful, elegant and engaging RPG, with a great combat system and a plot that is different to anything that you'd get out of Japan.
As we wrote in our review: But then Together Forever has the singular advantage of being one of the few Chinese RPGs that we get to play, and that makes it distinctive, different, and worthy on its own merits. Add in incredible art direction (oh how I love Yue), and a gorgeous combat system, and we've got perhaps the most interesting RPG of 2022 here.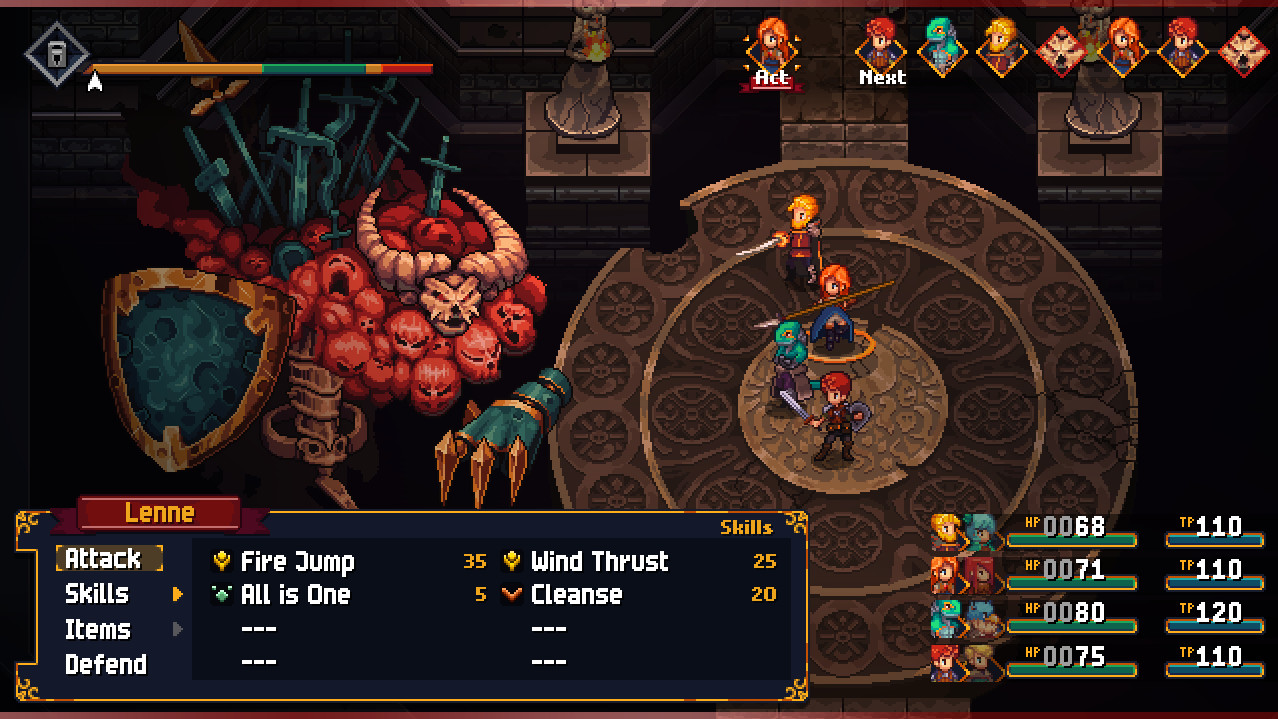 Chained Echoes game right at the end of the year, and it's amazing to think that it was, effectively, the work of a single person. On the surface, it might seem like one of those straightforward "RPG Maker"-like JRPGs, done in slavish homage to Final Fantasy VI or Chrono Trigger, but then you start playing it, realising quickly that it weaves a complex narrative all of its own and actually contributes something of its own to the genre, rather than being a mere pastiche. Were this game released on the SNES, we would be remembering it with the same reverence as the very best of its peers.
As we wrote in our review: Most developers – especially those setting out to make a "retro homage" – simply have "nostalgic" and generic character types. They're not generally memorable and make you wish that you were just playing the original games they're so desperate to clone. Chained Echoes reaches above and beyond with its characterisation, and I'll remember this mob for some time to come.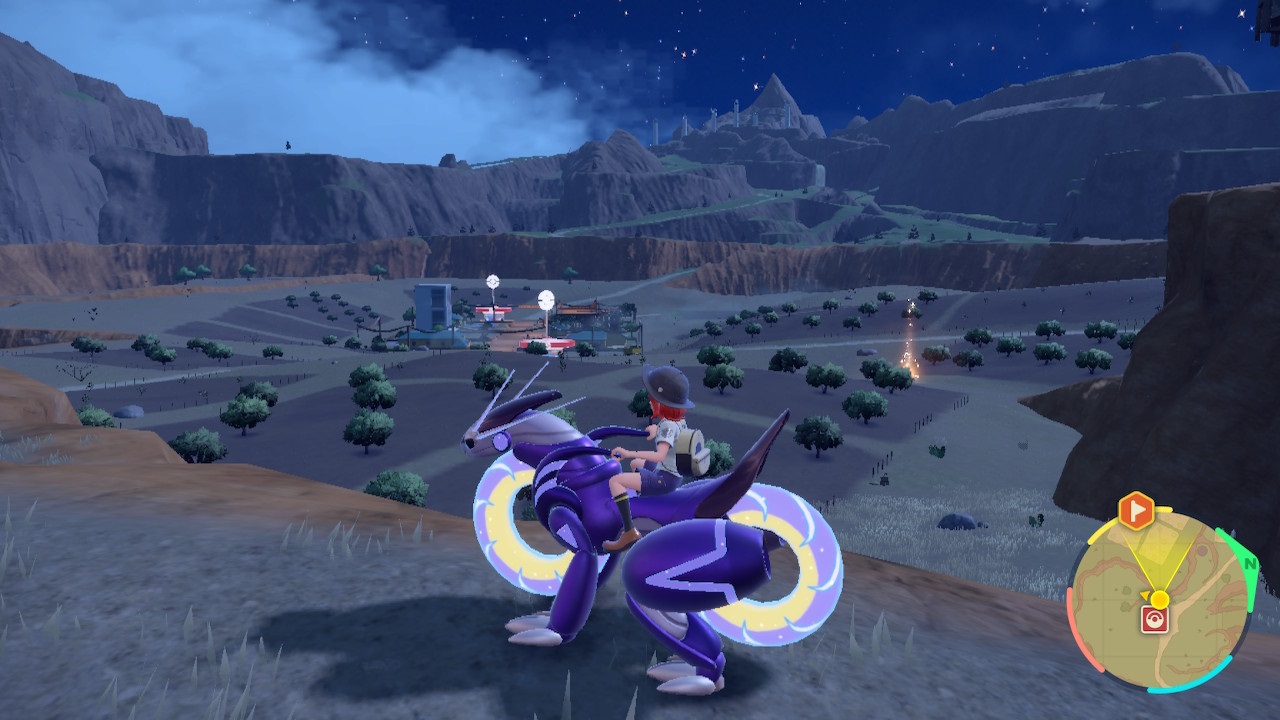 People who fixate on the technical issues of Pokémon Violet and Scarlet really are being miserable for no good reason. None of the technical issues prevent you from playing the game, and the game itself is the next step forward the series needed. The shift to an open world benefits Pokémon, as does the effort to refocus back on simply collecting, training and battling monsters. The Pokémon themselves are rendered delightfully, and catching each and every one of them is the same rewarding process it has always been. I love this game, and the dozens (and dozens) of hours I've put into it makes it pretty clear that the technical issues do not matter one bit.
As we wrote in our review: The promise of a big but blissfully uncomplicated world, filled with adventure and monsters to collect, brought me right back to what drew me into the whole Pokémon franchise in the first place.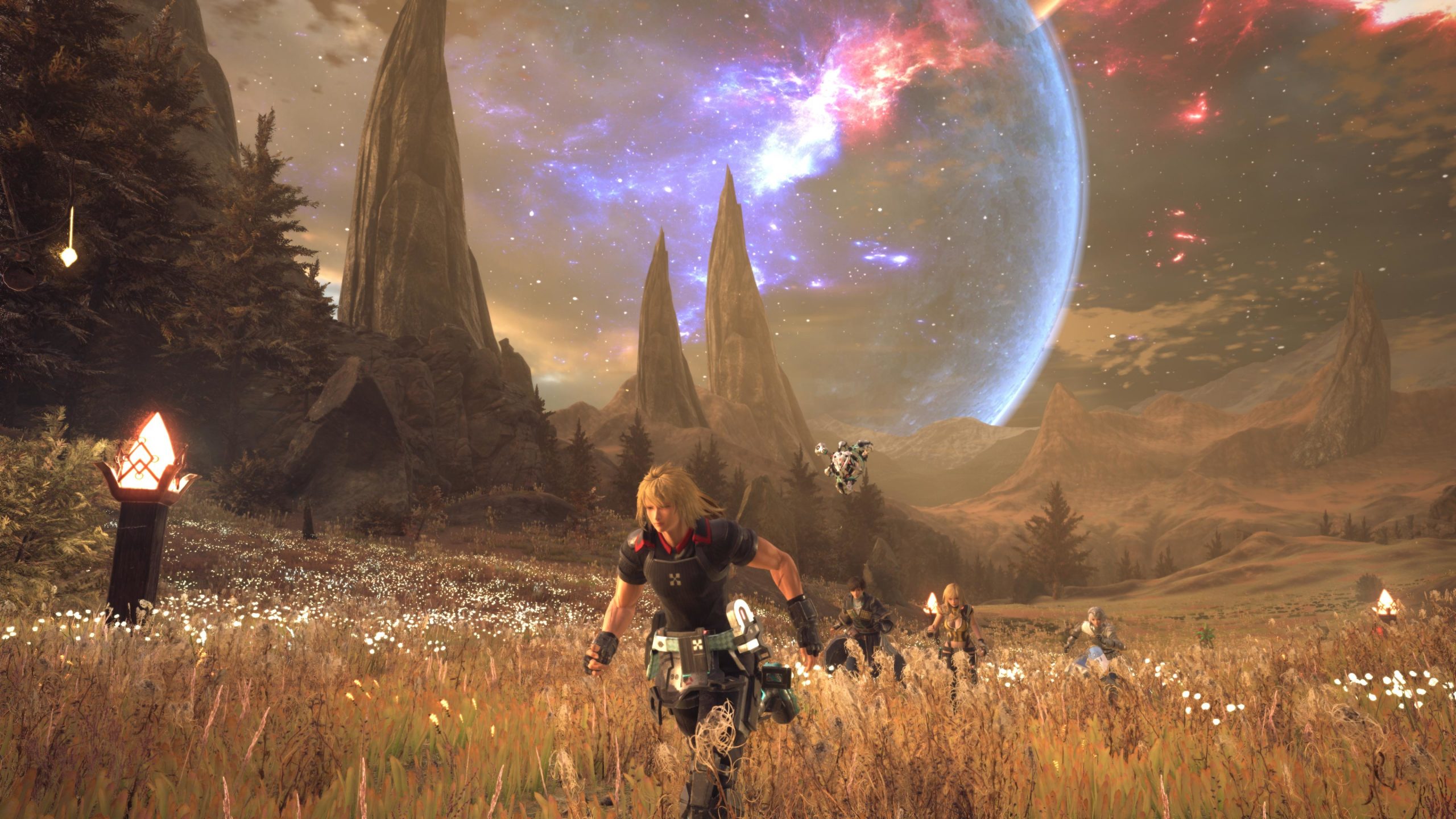 Of all the games I played in 2022, Star Ocean is the one that sticks out as the game I loved. I don't necessarily think that it is the very best game of the year (though it is in the top 10 here for a reason), but it is a game that has heart, soul, and passion behind it. It's the creative energy that drew me in and kept me in its grip with this one, and, additionally, it's quite the nostalgic experience. In so many ways it brought me back to the PS2 era in terms of the story it weaves and how it is structured. It was very much like playing Star Ocean: Integrity and Faithlessness from back in those days. It just then backs that up by looking and playing like a game designed in 2022.
As we wrote in our review: I have enjoyed Star Ocean: The Divine Force more than any game in the series since the third one. The developers have calibrated just about everything about this game perfectly, from the classically entertaining JRPG plot and characters, to the incredible aesthetics and superb pacing.
The Xenoblade Chronicles series has always had breathtaking scope and size. The original, back on the Wii, somehow pushed a bigger, more open game onto that humble console than most developers could achieve on today's powerful devices. However, the series has traditionally had trouble being as visionary with the narrative as the games do with their technical brilliance. Xenoblade Chronicles 3 really changes that up. Without losing any of the scale, this game weaves a powerful, important story of militarism and the impact that has on youth. In today's political context, we need more stories like that.
As we wrote in our review: Philosophical, humorous, emotional, dramatic and always entertaining, Xenoblade Chronicles 3 is going to be better remembered not for being its own entity, but rather like the third chapter in any great trilogy; as the perfect escalation of over a decade of storytelling to an enormously satisfying and appropriately epic conclusion.
So many people dismissed Stranger of Paradise as a silly Souls clone from Koei Tecmo. The reality, however, is that while it is silly, it is deliberately so, and it's actually quite a genius work. Stranger of Paradise takes the plot of Final Fantasy 1, and deconstructs and satirises it brilliantly. There's not a moment of this game that isn't subversive in some way that is both metatextually interesting and insightful. The game then backs that smart narrative up with some excellent, fluid, and furious combat – it's like a twitch-fast Souls-like at times, and it's so rewarding to master it.
As we wrote in our review: I have to wonder if the gaming audience is quite ready for the kind of metatextual experience that Stranger of Paradise presents. It's not only a game that doesn't take itself seriously, but it outright challenges players' expectations on how games are made and how they should be played. It's hugely entertaining and as experimental as Final Fantasy at its best, but I do wonder how well something so reflective will click and be remembered as a great in the longer term.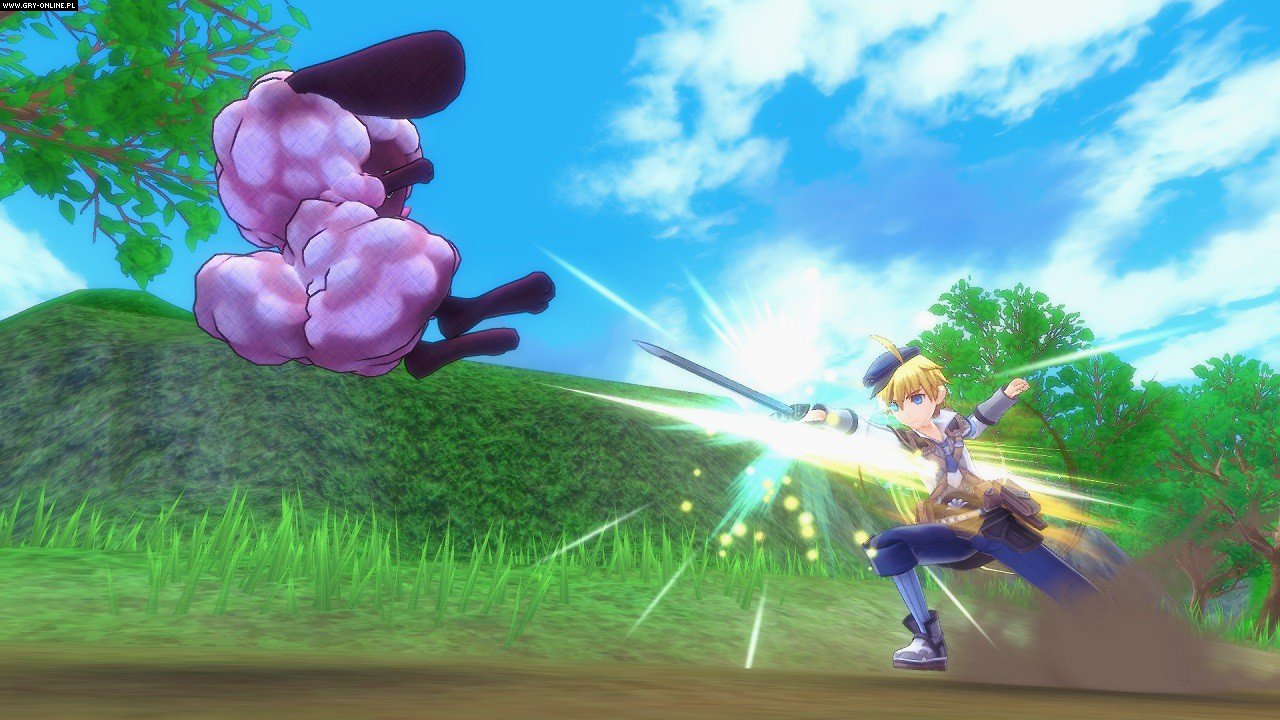 There were more than a few efforts to do something like Rune Factory this year. Square Enix got very close to making this list with Harvestella, to pick one really good example. However, you can't out-Rune Factory Rune Factory, and given that we thought this series was dead and lost, the fact we got a Rune Factory 5 at all is a minor miracle. Thankfully, it's also very good. Yes, it looks fairly simple compared to some of the others in the genre, but the heart and soul of this thing, as well as the well-designed and well-balanced gameplay, make this an experience to remember.
As we wrote in our review: Rune Factory 5 plays things pretty conservatively, and it's the better for it. It's a comfort food kind of experience, and while this might cost it on store shelves given that it has been released at the tail end of so many excellent, intelligent, innovative, and big RPGs, it's a game of simple delights and pleasant experiences. Sometimes, that's enough.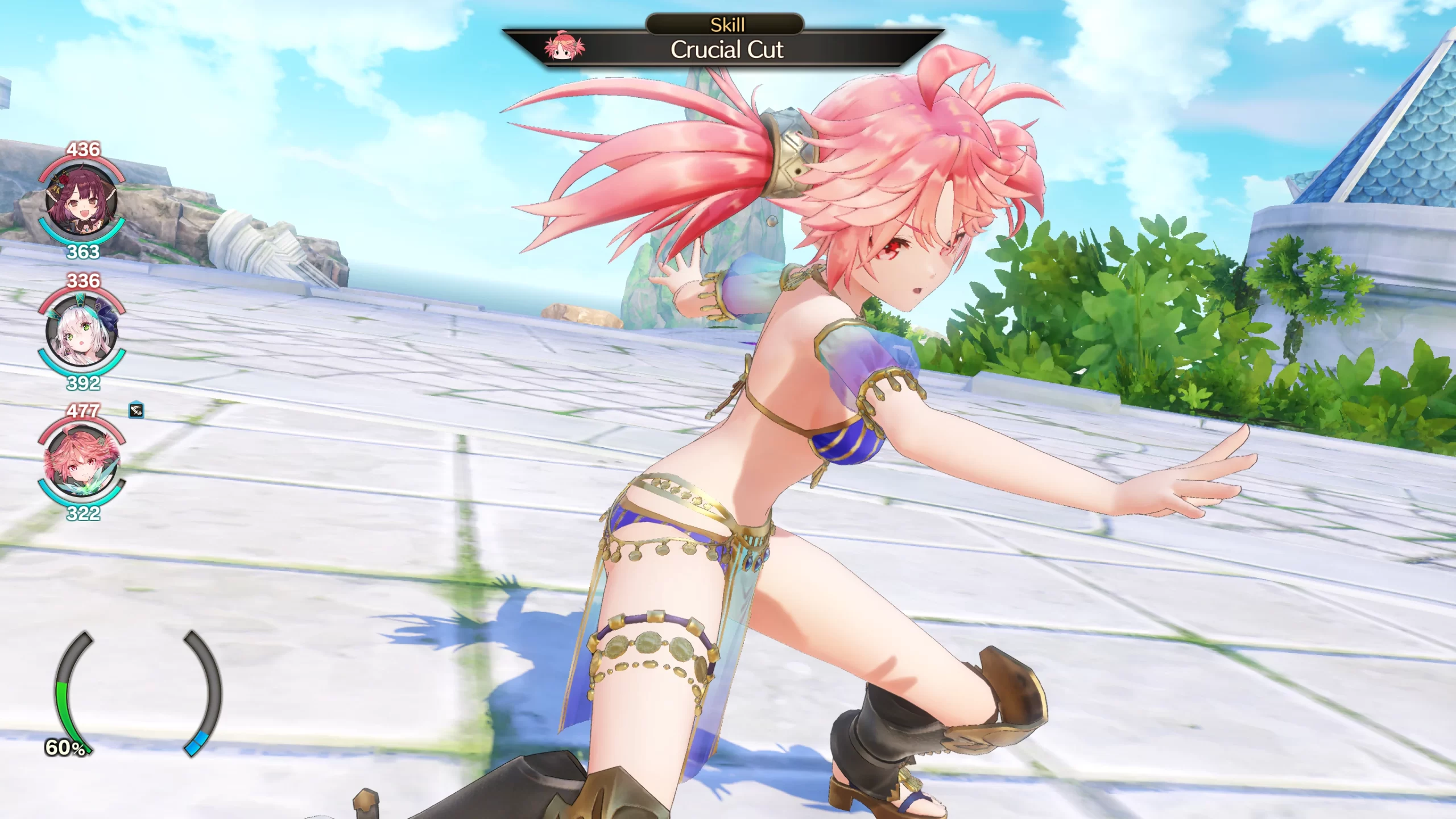 It's very rare for Koei Tecmo and Gust to put a foot wrong with the Atelier series, and Atelier Sophie 2 is no exception. This is an excellent, warming, wholesome sequel to one of the all-time fan favourites. It's an excellent opportunity to reunite with some old friends, make some new ones, and indulge in classical turn-based combat and clean, entertaining alchemy. It might not be trying to be too innovative, but what it is trying to do – be the most pleasant thing you'll play all year – it achieves in style.
As we wrote in our review: Atelier remains the comfort food of video games, and Atelier Sophie 2 is one of the more comforting snacks. With so many dense and complex games releasing around one another at the moment, having something that is light, warm, and good-natured is a nice release. I don't know if launching immediately after Elden Ring and Horizon, and immediately before Triangle Strategy works in Sophie's favour, but if you can resist making those comparisons, what you'll see here is one of the most refined and beautiful entries in this long-running and utterly wonderful JRPG mainstay.