… Wait, hang on. The September issue was published just last week, right (if you missed that check out the issue here)?
Yep! But because we're sponsors for the Oceania DanceSport Championship, we wanted to do something nice for the competitors and audience at the event, so we produced this magazine to give away to them for free. And, of course, we wanted to make it available to everyone. And so everyone can enjoy this month's magazine totally free and with no catches.
All you need to do is head on over to our PayHip store and download it. It won't cost you a cent.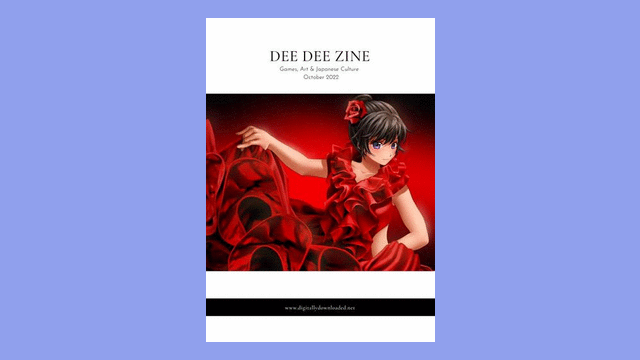 This is a special, themed issue of the magazine. As DigitallyDownloaded.net is a proud supporter of the Oceania DanceSport Championship, we have produced a magazine that is entirely dance and rhythm game-themed:
– Dance Dance Danseur & Welcome To The Ballroom – anime and manga about dancing.
– On the joys of rhythm games.
– The best rhythm games for your phone.
– Where are the dancesport video games?
– More!
We also have plenty of puzzles – a crossword to test your knowledge of the most famous video games, a sudoku and a nonogram. There's also a series of comics, as well as a summary of the upcoming games for the month, photography, and more.
If you liked this magazine, please consider picking up some of the others. While this one is a little unusual for its theme, in the other magazines we focus on a wide range of different subjects to do with Japanese games, art, and culture.
And don't forget, if you would like to subscribe to the magazine, you can support us on Patreon here. Patreon backers get the magazine delivered to their inbox every month, and at any amount pledged (so you can be a subscriber for as little as $1/month!)
Enjoy the magazine, and if you've never seen or experienced dancesport before, check it out! It is a truly wonderful sport.