I apologize that this new is a few hours late. In all honesty, getting me to put down my Switch to write this was basically like pulling teeth. That being said, Disney Dreamlight Valley has been my obsession for weeks now. I played for easily six to eight hours a day at first, but the quests slowly dried out and I was left with nothing to do except planting and harvesting pumpkins for cash. But today, the Scar's Kingdom update was released; it includes more quests as well as a good amount of updates and patches.
Before I get into the update's specifics, here's a brief description of the game. It's a life-sim/adventure game that features Disney and Pixar characters, both old and new. Dreamlight Valley used to be a place where characters lived in harmony, but then the Forgetting Happened. Night Thorns grew and severed everyone's memories. The inhabitants of the Valley retreated behind locked doors in the castle. Now it's up to the player to find these characters, befriend them, and bring the magic back to Dreamlight Valley.
Now for Scar's Kingdom update! First, a trailer:
Head to the Sunlit Plateau to meet Scar in his home; it's been there all along, with the entrance covered by rocks until now. The Plateau is in trouble because the rivers had dried up, causing the Pillar of Nurturing to fail. The area was once lush and green, but now it's basically brown dirt. Venture into the mines (a perfect area for certain dwarves to enter the game) to release the water and restore the biome.
Since the game is in Early Access, the developer puts a lot of thought into player feedback. Because of this, there are numerous changes. The biggest was an accessibility issue: lightning was too bright and flashy. That's been changed. Plants watered by rain actually remain watered now. There are more outfits and more hair colour options. Donald Duck is now less clumsy, so he falls less and throws fewer tantrums. And for my favourite part: the photo mode from the Avatar Designer Tool has been added to the game. There's new options while taking photos, like poses and filters, as well as the option to scan a QR code and save the photo to your device.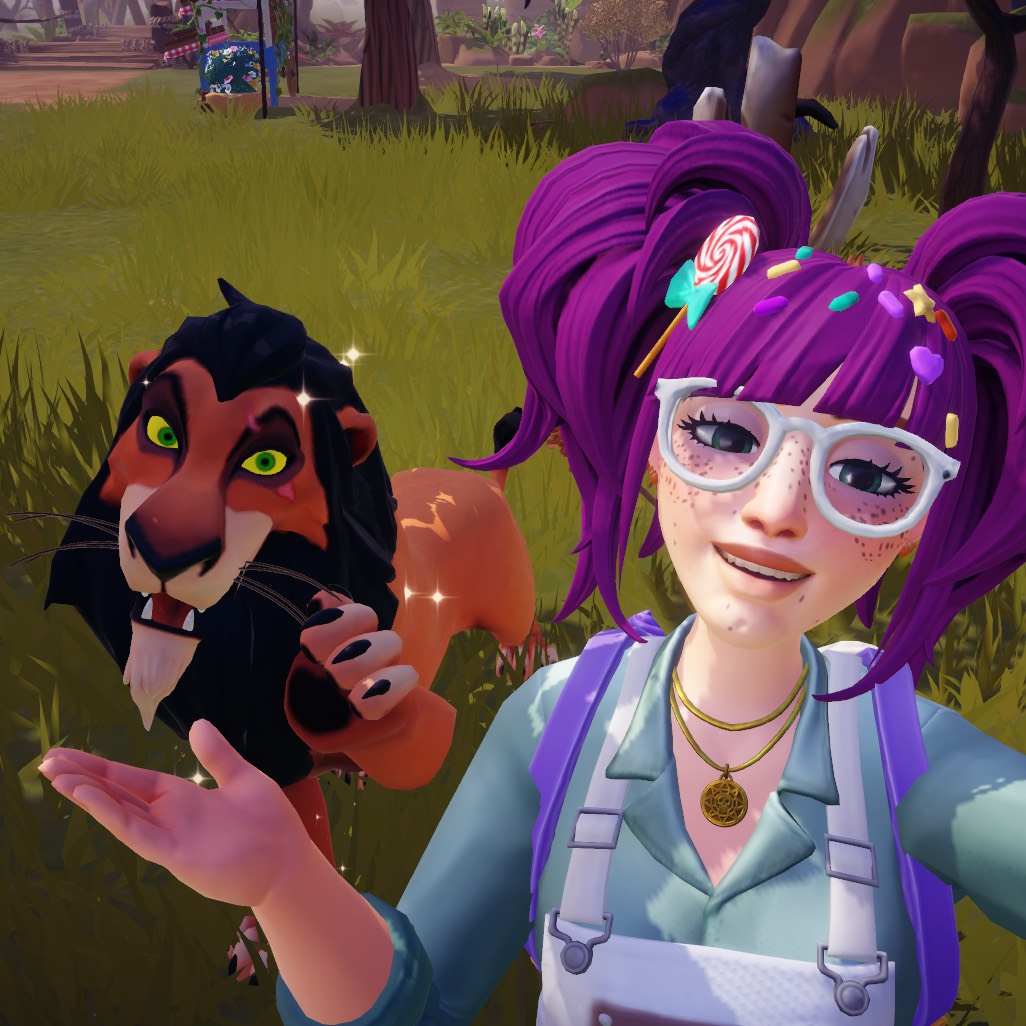 This update also introduces a Star Path with a villain theme. Complete event duties to earn tokens, which can then be used on exclusive items inspired by Halloween and Disney villains. Speaking of Halloween, there are new items in Scrooge's shop and new craftable items at the workbench. More is planned, but as of now that's a mystery.
Developed and published by Gameloft, Disney Dreamlight Valley is currently available in paid Early Access for PC/Mac via Steam/Epic/Microsoft/Mac App Store, PlayStation 5, PlayStation 4, Nintendo Switch, Xbox Series, and Xbox One. A free-to-play full launch is expected sometime in 2023. The next update will feature characters from Toy Store; read more about that here.