I've reached the end of my DDNet Not-E3 coverage, and it's been a reasonably good year with reasonably good games. That's all one can ask for, no? Anyway, the last showcase is Black Voices in Gaming, hosted by Destinee Cleveland, Derrick Fields, and Justin Woodward. Black Voices in Gaming was created in June 2020, and gone from showcase to non-profit organization. It is currently partnering with Netflix to fund four studios through XPerience Excellence Accelerator.
Featured games/interviews
Game: Breeze in the Clouds / Interview: Srbilyon Harris
Breeze in the Clouds is developed by Stormy Nights Interactive. And it's super cute. Become of a force of nature in this combo-fueled hand-drawn 2D action adventure. Jump, brawl, and command the weather as a little corgi named Breeze. He gets swept away from his regular life to fight pollution in a fantastical cloud world.
This is Srbilyon's first project of this scale; it started off as an opportunity to learn game development. He got the idea for the game while daydreaming on a bus. Why a corgi? Because it's small but cool, of course! The game started as a 3D platformer, which Srbilyon describes as kind of generic. He added brawling so there was a combat aspect. Then, thinking of inspirational games and cartoons (Sonic the Hedgehog, Crash Bandicoot), he decided to make it a 2D cartoon-type game. There is one button for attack and one for special effects; there's no big combos to remember though there are a couple of advanced things possible.
Game: Rollergirl / Interview: Indigo Doyle
Rollergirl is developed by Pushing Vertices. Naomi just spend her life savings on her first car… but it needs repairs. A lot of them. She'll rollerblade everywhere, do odd jobs for cash, listen to music that visually changes how she sees the world. It's a game of side-quests. There are no time limits. The game is heavily based on Indigo's childhood in a small city where she'd rollerblade everywhere. It's filled with quirky small-town people.
Indigo got started in development through school; she began with concept art but didn't like it and was drawn to 3D. So she practiced, built up portfolio, did it on the side until taking the plunge and doing freelance full-time. She started thinking about what games she'd like to make herself, and Rollergirl was a case of writing what she knows. When she was younger, she saved up her cash to purchase her first car, but it was undriveable and everyone mocked her for it. She saved up for 6-8 months (but she didn't do odd jobs like in the game). This experience inspired the game. Indigo really wants to add tricks and secret areas but it may not happen because of budget and timing. There are no cards to keep the vibe relaxed (which is ironic since the whole thing starts with a car).
The game's setting is based off Belleville, Ontario (I know where that is!) and may seem familiar to people who have lived there. A couple houses are built very specifically to look like real-life buildings. As a teenager, everything is really dramatic. If you're having a bad day and listening to a certain song, the world seems gloomy. If happy, everything seems brighter. A couple places unlock new music for the playlist. Music is some free found music, but the developer is in the process of contacting Ontario indie bands to license them to shine a light on the local music scene.
Game: Coreupt / Interview: Jesse Wright
Coreupt is developed by Team Coreupt. It's basically what happens if a bunch of characters get thrown together into a fighting game? Jesse's known what he wants to do in this game since high school. He's part of the fighting game community, and plays a lot of what's on the market. The characters were somewhat modelled on real people in Jesse's life. Fighting games have a specific resonance with the Black community. In Coreupt, unleash your powers, choose your destiny, and fight in this over-the-top struggle for the fate of the universe.
The game has progressed over the last few years, through several publishers. The publishers didn't fully click when it came to marketing a fighting game, and just wasn't the right fit. (The publisher will now be Freedom Games). The team has been built up from people often met on the Unreal forums, and a development group making fan fighting games.
Jesse let fighting community game members play test builds, then worked with the feedback. Now, the focus is on dropping trailers to wider audiences and it sounds like maybe getting an open demo ready. There's no release window set, but the game feels like it's nearing completion. Coreupt is being shown off at a time when big games are dropping (hello, Street Fighter 6). Now that people are talking about those big fighting games, they're more likely to come across Coreupt.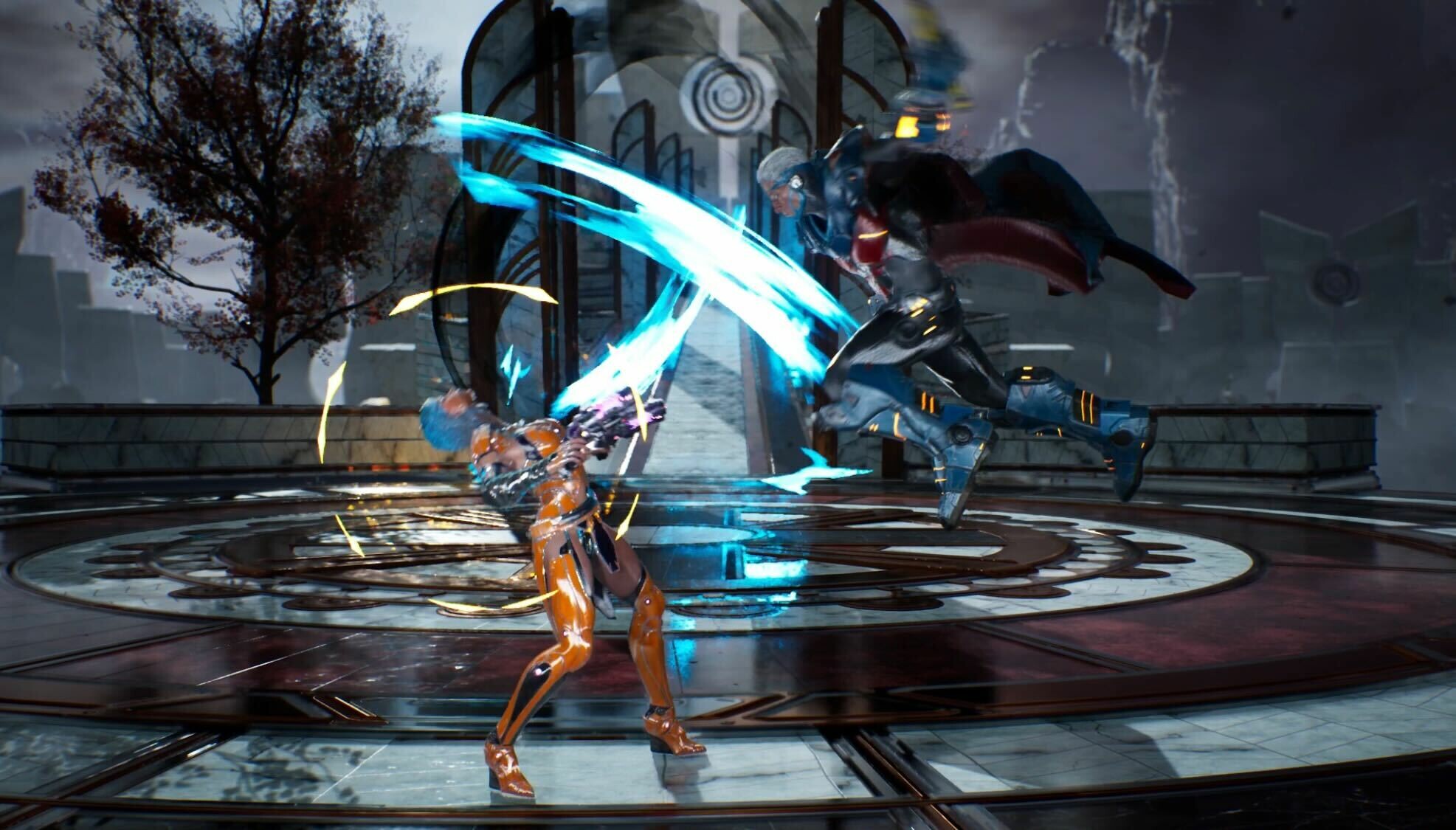 The full list of games (via Steam)
On the Peril of Parrots
Treachery in Beatdown City
Slime Heroes
Breeze in the Clouds
Little Hellions
Protodroid Delta
Super Space Club
Hyper Light Breaker
Distraction Machines
High Elo Girls
Rollergirl
Coreupt
The full showcase