Welcome to Digitally Downloaded's weekly catch-up news feature, the catch-up coffee. With each issue we will bring you the best news that you may have missed. Grab the biggest mug you've got, fill it with your favourite brew, and catch up with us (and our favourite news anchor, Dee Dee)!
Danganronpa S: Ultimate Summer Camp leaving Switch exclusivity
Currently only available for Nintendo Switch, board game… game… Danganronpa S: Ultimate Summer Camp will be launching on multiple other platforms this month. The title is based on the beloved board game (Ultimate Talent Development Plan) included with Danganronpa V3: Killing Harmony. It's a dream crossover of Danganronpa characters, with over 1,000 event scenes and new swimsuits for all characters.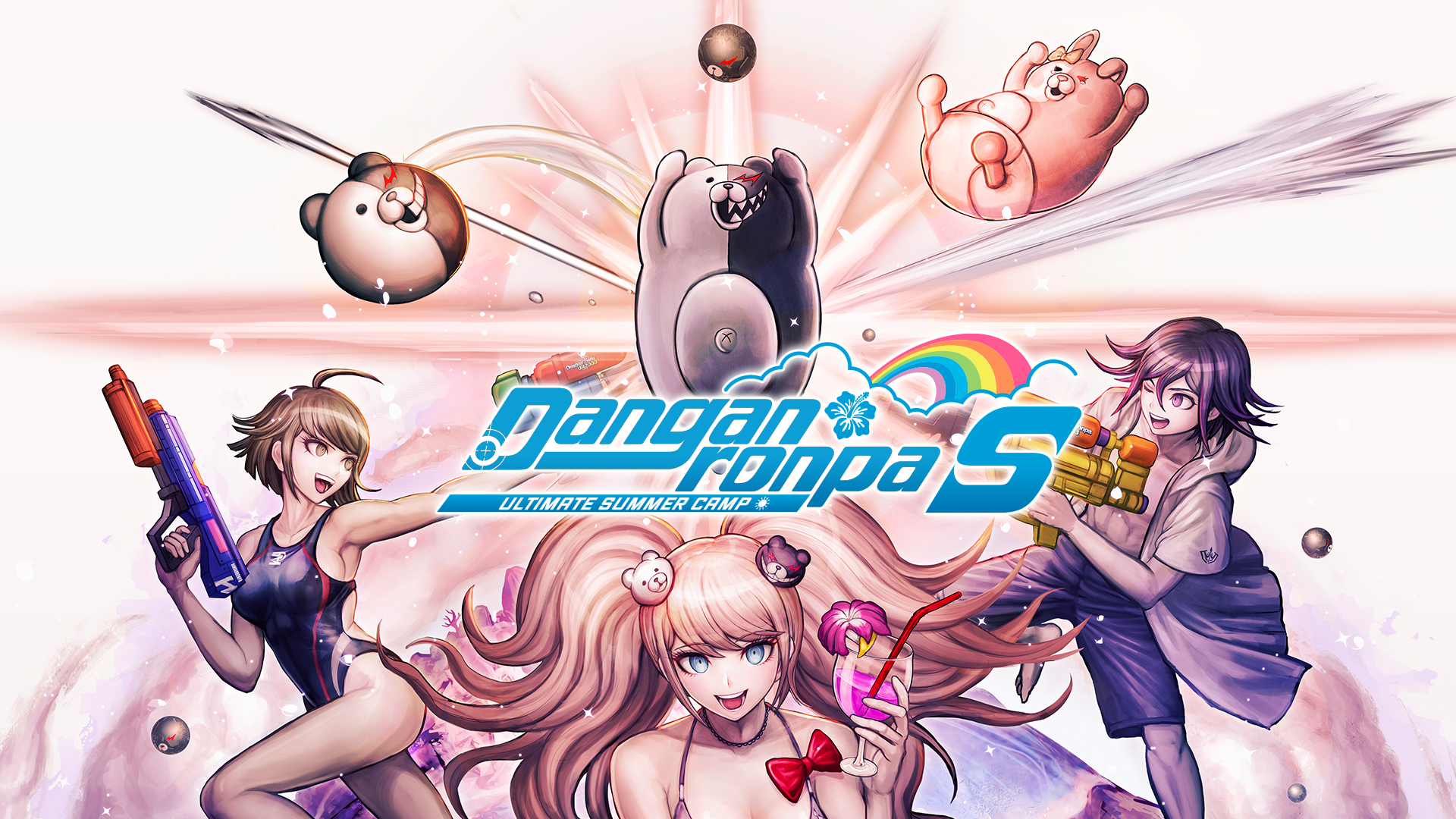 The main part of the game is Development. Develop a character over 50 days (50 turns) of summer camp on Jabberwock Island. Roll the die to know how many spaces to move, and en event will be triggered depending on the square landed on. Each character has their own stats. Improve stats be levelling up, stopping on a Growth Square, or interesting with other characters via Event Squares. There is also a Battle Mode, played separately. Form a party of up to four members and take on the 200-story Tower of Despair when Monokuma-type monsters are waiting. Enemies attack in waves, and if victorious the player is given Monokuma Medals. Finally, in the School Story, players can spend Monokuma Medals and Monocoins to unlock new characters and support items. Each character has different rarities; the higher the rarity, the faster they grow in Development mode.
Developed and published by Spike Chunsoft, Danganronpa S: Ultimate Summer Camp will be released for iOS/Android, PC via Steam, and PlayStation 4 on July 21 in North America and Europe. As I mentioned earlier, it's currently only available for Nintendo Switch. Battle Squares trigger bosses. Talent Squares give out Talent Fragments, giving characters new skills. Weapons and armour can be acquired through shops and treasure chests.
New DLC coming to Stranger of Paradise: Final Fantasy Origin
Get ready for more of a great game! New DLC, titled Trials of the Dragon King, will be released for Stranger of Paradise: Final Fantasy Origin. It is included in the Season Pass along with two other future DLCs, Wanderer of the Rift and Different Future. Trials of the Dragon King includes new jobs, new weapons, new accessories, a new category of equipment, new areas, new stories, and new challenges.
No surprise based on the title, Stranger of Paradise: Final Fantasy Origin is a prequel to the popular JRPG series. It is described as a "hard-core action RPG." Jack must face numerous challenges to bring the light of the crystals back to a kingdom conquered by darkness. Fight through fierce battles with a variety of means. The game features multiple difficulty options (question for readers: how "hard-core" is the easiest one?), a wide selection of jobs, and many weapons to customize the player's party. Will restoring the light usher in peace, or invite in a new form of darkness? Or something else?
Developed by Team Ninja and published by Square Enix, Stranger of Paradise: Final Fantasy Origin is currently available for PC via Epic Gamess, PlayStation 5, PlayStation 4, Xbox Series, and Xbox One. Trials of the Dragon King will be released on July 20.
A Light in the Dark coming to consoles
Visual novel A Light in the Dark is already available for PC via Steam (it launched way back in June 2018) but it's now set to come to consoles as well. There's no such things as too many VNs! The game comes from CreSpirit (Rabi-Ribi), Storia (Dong-jin Rice-hime) and Narrator (Companion), so it's got some great developers behind it. It is mostly story and partially investigative, a tricky combination to do correctly.
Hao-Chen awakens in a dim, dreary room that he's never seen before. He tries to turn on the lights before realizing that his arms are tied behind his back. He's been kidnapped! A mysterious girl appears and tells Hao-Chen that he has, in fact, been kidnapped and unless his family pays ransom he'll never escape. But what if this is about more than money? He is the rich boy, stuck in a stagnant life. She is fierce, struggling for survival. They're complete opposites. During imprisonment, they will learn of a new world and their deep-rooted prejudices will crumble.
Developed by CreSpirit, Storia , and Narrator – and published by Sekai Project – A Light in the Dark will be released for PlayStation 4 and Nintendo Switch in Q4 of this year.
Anonymous;Code launching in the west
Part of the highly-anticipated Science Adventure series, Anonymous;Code is coming west! This latest game by Steins;Gate creator Chiyomaru Shikura is a collaboration with returning staff from the Science Adventure series. It is about hackers trying to rewrite the future.
It's 2037. We're in Nakano, Tokyo. Pollon Takaoka gets caught up in a tangle of plots thanks to an encounter with a mysterious girl, Momo. He's also facing a major event that shakes the world. Help Pollon hack a bunch of branches of realist and "load" the ending that saves the world.
Developed by MAGE-X and published by Spike Chunsoft, Anonymous;Code Will be released for PC via Steam, PlayStation 4, and Nintendo Switch in 2023 for North America and European countries. A SteelBook launch edition will be available; pre-orders open on July 5. The Japanese version of the game will be released for PlayStation 4 and Nintendo Switch on July 28, 2022.