We're feeling generous this weekend – perhaps because it's Independence Day weekend for our friends over in America. Regardless, we are giving all of our readers the chance to enjoy one of this year's Dee Dee Zines if they haven't yet, totally, 100%, no-catches free.
All you need to do is head on over to our PayHip store, and check out the February issue of the magazine (this one: https://payhip.com/b/hCHj6), using the coupon code FREEWEEKEND on checking out. That code will give you 100% off the cost of the magazine – it's genuinely free for you to download and enjoy forever.
The February issue of the magazine was one of our favourites to date, with a cracking line-up of features, including: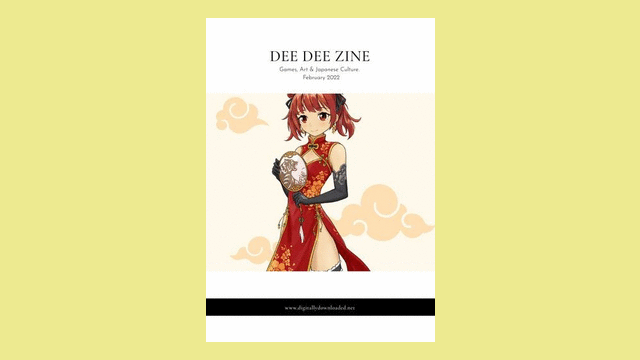 – Sengoku history! A feature on Nohime (Lady No), her marriage to Nobunaga Oda, her role in those years, and the way she is depicted by the media.
– On love and games. How games handle romance (and how they typically get it wrong).
– High&Low. The Japanese big action gang brawler cinema spectacle is more than you might think.
– Getting into Japanese music. CD and group recommendations for those looking to learn more.
– Much more!
We hope you enjoy the magazine – it's a major labour of love for us to put together each month, and we really feel like we create some of the most interesting analyses of not just Japanese and indie games, but also film, music, literature and so much more.
If you enjoy the magazine, please feel free to read the rest of them! They're all available here, and are published monthly.
Or, if you'd rather, you can "subscribe" to the magazine. People who back us on Patreon get access to all magazines. Click here to support DDNet.
We don't run advertising on this website, nor do we publish sponsored articles or take money from the industry in any other way. That's important to us as it means we can be fiercely independent and focused on the experience for our readers. To continue to do so though, we do need the ongoing support of our readers. Thank you to everyone that does support DDNet, and we hope you continue to enjoy the magazine and everything else that we do for many years to come.