I'm a big fan of itch.io for the freedom and open platform that it allows for developers to be creative, experimental, and directly canvas the audience for feedback for games that are not yet ready for primetime on Steam and its ilk. In addition, itch.io allows you to be transgressive, subversive, and downright dangerous. It's a true "art gallery" for game ideas and creative developers, and it should be celebrated for that.
What makes itch.io a little difficult at times is finding things that are interesting to play. Discovery is a real issue when great ideas are buried among high school projects and nasty little efforts to scam a quick buck from players. With that in mind, I thought what might be helpful to readers would be if I did a brief write-up of interesting games that I've come across on itch.io each week. In many cases these games will be unfinished or "in development," but I'm highlighting them because they promise something special and are well worth keeping on the radar.
Note: I also haven't played these games. I highlight them as interesting based on the itch.io description and concept. Where I find the time to do actual reviews or other coverage, I will compose separate articles on the game in question. These aren't so much an endorsement (or piece of criticism) as they are a head's up.
First up this week we have the latest from Sokpop, the incredibly prolific indie developer that specialises in microgames and has, to date, produced nearly 100 of them. I kid you not, this team produces one game every two weeks for their Patreon backers, and while these are small titles, they are by no means cheap and nasty. They always feature gorgeous, charming, colourful art and solid and refined ideas. The Gardener is no different.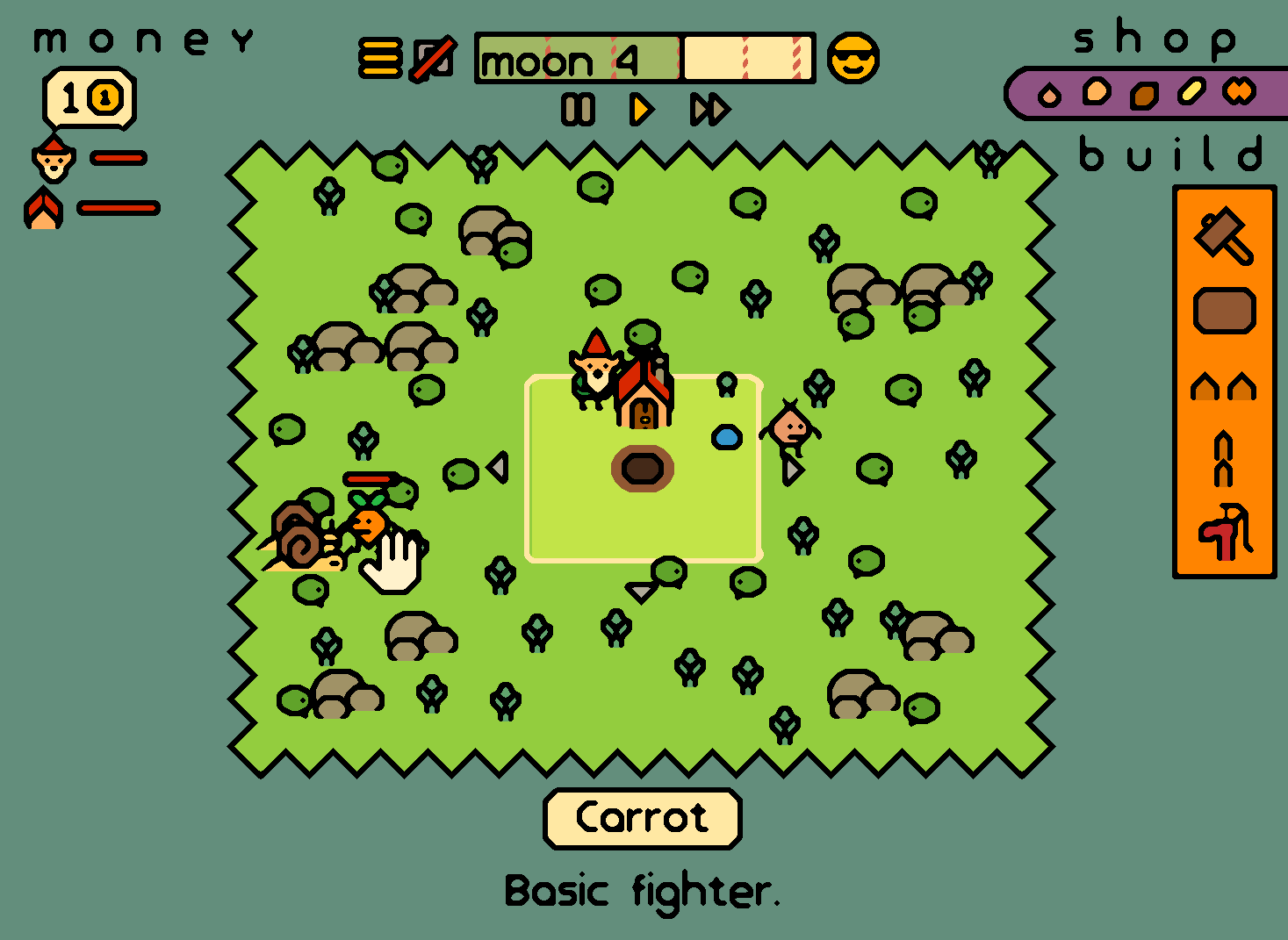 This is a real time strategy game in which you play as an animated garden gnome, that needs to grow and sell vegetables in order to build up an army. The purpose of the army? To fight back against the evil, invading worms. With eight different enemies, five vegetables to grow, and three seasons to try and survive, Gardener offers some ridiculously bright and happy quick-fire strategy, and looks like yet another win for the developer that represents the very epitome of itch.io.
Retro-inspired JRPGs are dime-a-dozen on itch.io, as they are everywhere else. However, it's rare for the developer to also try something genuinely different as part of their homage. Eniko has set out to prove a point here, and has something different going for it, with a 2.5D approach to the sprites and art which is certainly something we don't see often from indie developers.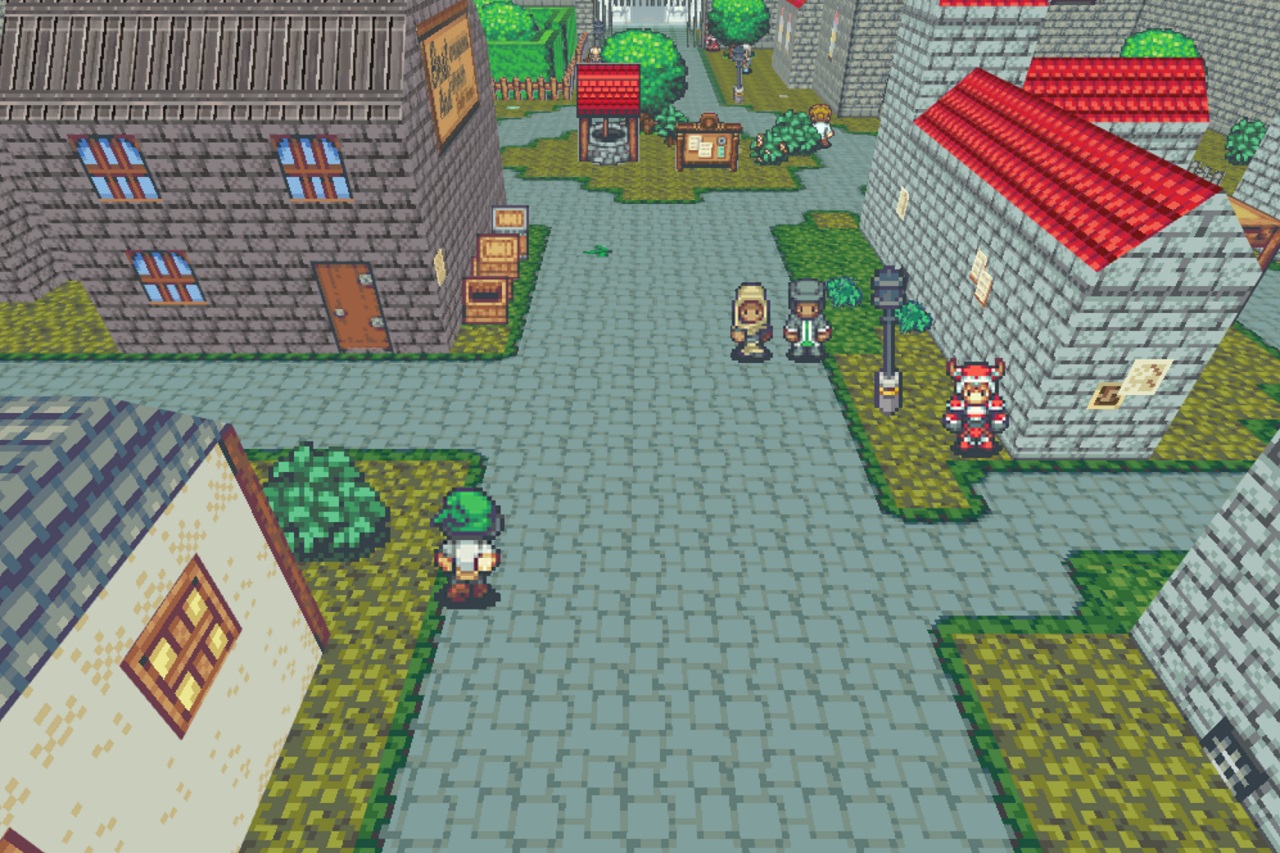 There's an impressive feature set backing the game, too, including:
An action battle system that "combines the best of '90s JRPGs ad modern action RPGs."
It features a full complement of towns to visit, secret areas to discover, and arena challenges to test your combat abilities.
An "intricate" license system and blacksmithing system to allow you to take full control over your character's development.
An original orchestral soundtrack.
I do love the block look and the sprites superimposed over the top. Where most "retro JRPGs" aim for a purely sprite-based affair from the SNES era, Eniko is aspiring to look more like a long-lost N64 or PlayStation 1 project, and it does look like it will deliver on that.
Bunnehs can be heroes, too! This game is pretty clearly a homage to both retro platformers and Shovel Knight… or is it? Have a watch of this trailer below right to the end and see if you can spot something that might be slightly off about this game…
Yep, it's one of those "lost game" horror things, that seem like they're a cute and whimsical little homage on the surface, but have something deeply creepy going on underneath. It's hard for these things to get the tone and texture right, but usually, the attempt is entertaining enough in its own right. Given that this is a game that you'll be able to play through in about 20 minutes or so, and you can pay whatever you like for it, it's a low-risk attempt that could be a bit of chilling good fun.
I should mention that this game isn't actually out yet, but it is perhaps the most gorgeous game we're ever going to see on the Playdate micro-console, so I'm mentioning it now as something that is really worth looking forward to when it releases in 277 days (at time of writing). Wastebraver is a roguelike survival game set in a very nasty apocalypse, and it really pushes what can be achieved with the Playdate's pristine "1-bit" black & white aesthetic.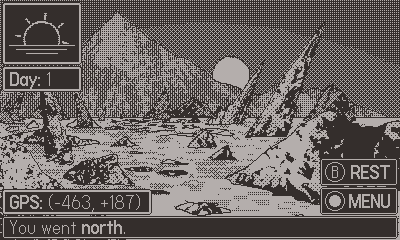 "Explore a variety of treacherous biomes, and prepare for encounters that will test your instincts, skills, and mettle," the game's description goes. "Between your brushes with death, plot out the next steps of your journey within the walls of budding towns and settlements.  As you venture out of the safety of civilization, steel yourself for a world that will seek to destroy you at every turn."
I think the thing that I'm looking forward to most about Wastebraver is the way it will integrate the Playdate's unique crank control into the combat system. That feature alone will assure that this game is quite unlike anything you've ever played before, and between that, the stunning art, and the promise of full and mod-friendly support, we could be looking at the single most impressive game that will be released on the most creative of all consoles.