Note: Though this is nominally a "for Xbox" headset, it works with PlayStation, Nintendo and PC devices just fine. I've even hooked it up to my emulation devices and had a great time.
If you look at the Arctis Nova Pro For Xbox website, you're going to get bamboozled with an awfully long list of percentages, features, and numbers. One bullet point proclaims "78 per cent purer sound!", while another says you'll enjoy "360° Spatial Audio using Sonar Audio Software Suite". SteelSeries has even come up with its own term for the headphone cups, with the "ComfortMax System ensuring a comfy wear over long hours," thanks to its "height-adjustable rotating earcups, flexible suspension band and pivoting hangers."
Should you be inherently distrustful of bullet points on a sales website? Of course, but the Actis Nova Pro is one of the most expensive gaming headsets on the market, and that list of features is there for a good reason; hyperbolic though they might be, there is no denying that this is a powerful headset with a lot of excellent features.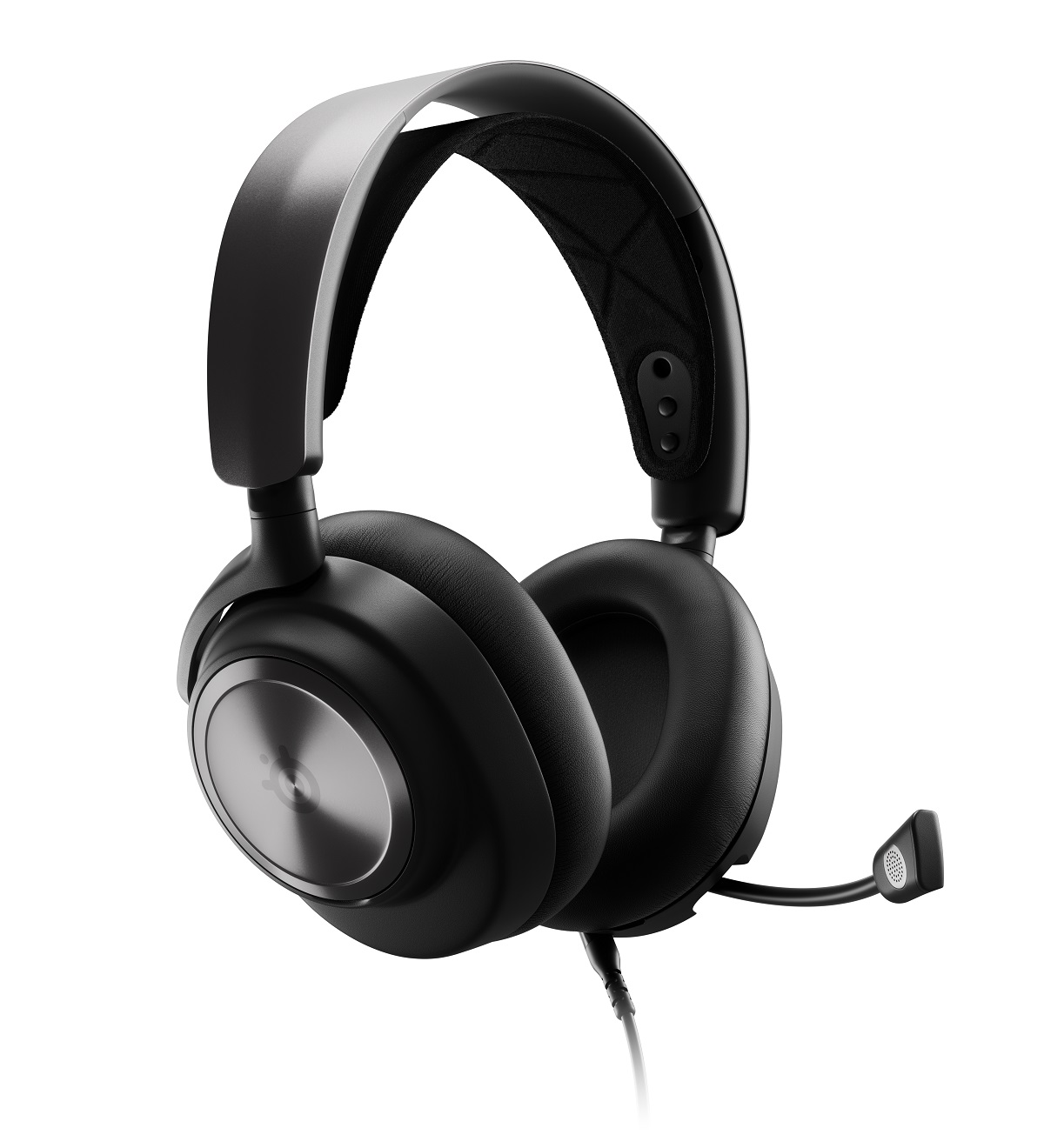 This is a wired-only headset that uses a 3.5mm jack to connect either directly to the device you're using, or a DAC unit for those times you want proper control over the experience. It goes without saying that for audiophiles (and why else would you be buying a headset at this end of the market if that didn't describe you?), the DAC unit is the killer feature in this headset, and the good news is that it's an excellent little unit in itself.
Thanks to this unit there is minimal need to dig deeply into the SteelSeries software on your PC. With a couple of quick button presses and a swivel of the dial, you're able to adjust sidetone, volume, EQ settings, and mess around with some other features on the fly. A crystal-clear screen presents this information beautifully, and while it's a fairly heavy unit, the discrete style means that it won't get in the way of whatever set-up you've got going.
About the only downside to this unit is the headphone jack port in the DAC. It's a little bit of a tight fit and it's clear that SteelSeries assumed that once you had connected the headset to the DAC, you wouldn't be detaching it again, else you'll wear the connection point out quickly. In fairness, that is a fair assumption for most customers of this product. They're going to be the people that find value in the DAC and aren't that interested in using the headset independently of it. As long as you're connecting it to your PC or console, you're good. If you're hoping to use the headset for more general purposes, however, the DAC's not going to help you with using the Switch in handheld mode, or those emulation consoles. There's no USB port for the DAC in them. So in that regard, it's disappointing that SteelSeries would threaten you with 3.5mm cord destruction for using the headset outside of the DAC, because these are still incredible headphones even if you're not tweaking their performance through the additional unit.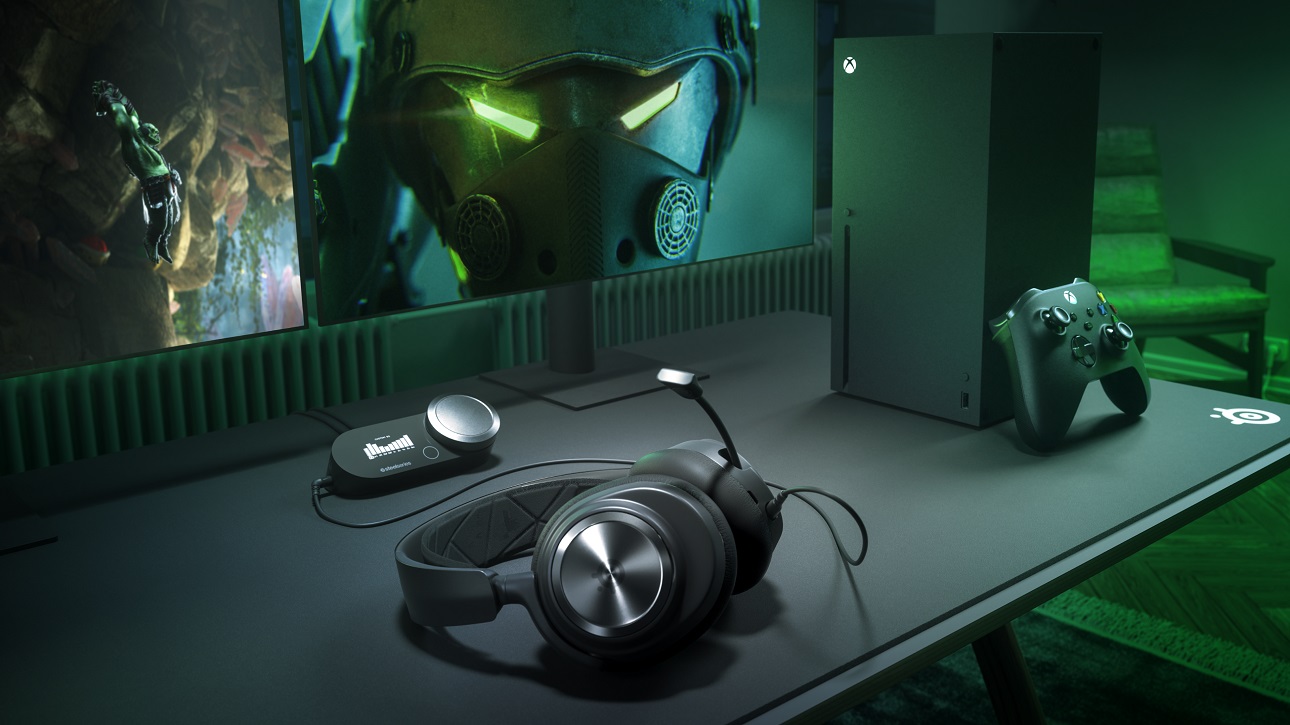 It's even odder that SteelSeries would overlook that one design element, given that this headset is so perfectly comfortable and functional on the head. We're talking so-comfortable-that-you'll-never-want-to-take-it-off-since-the-real-world-sucks-anyway comfortable. The earcups make soft feather pillows feel harsh and uncomfortable on the ear in comparison. The floating headband distributes the surprisingly mild weight of the headset across the ears perfectly. The unit is stylish, and SteelSeries even had the good sense to make the microphone retractable and fit flush within the headset so that you'll never risk losing it (as per a detachable microphone), but at the same time you won't look silly for rocking out to some tunes while looking like a contact centre worker. This is a headset that you want to use for everything.
As far as sound quality goes, I mentioned a bunch of specs at the top, but the long and short of it is that this is a premium headset, and you get sound quality in kind. Most appealingly is that with this one, it's so easy to shift between a range of profiles based on the game that you're playing. With too many other headphones this is an irritating process of manually working through some less-than-user-friendly software and a lot of time wasted when you just want to play a game. With the DAC on this unit, you can shift between a bass-heavy profile and a more neutral or music-orientated profile with a button press or two. So, when I'm playing a Final Fantasy game and want to immerse myself within the majestic, cinematic scores, I can do so. When I want to rock out to Hatsune Miku and the extra bass can help keep the rhythm, I simply use the DAC to navigate to a different profile, and I have found that I do perform ever so slightly better when using this headset because the extra bass so perfectly captures the rhythm and turns it into something that you can feel.
These profiles are available right out of the box, with no fiddling required For such a feature-rich headset it is remarkably accessible to audio casuals thanks to this. If you are more comfortable with headphone settings, then you can further tweak your own settings to get the ideal sound experience, and the DAC allows you to get incredibly granular in tweaking performance. Which, let's face it, is a feature that you probably paid for when looking at these headphones.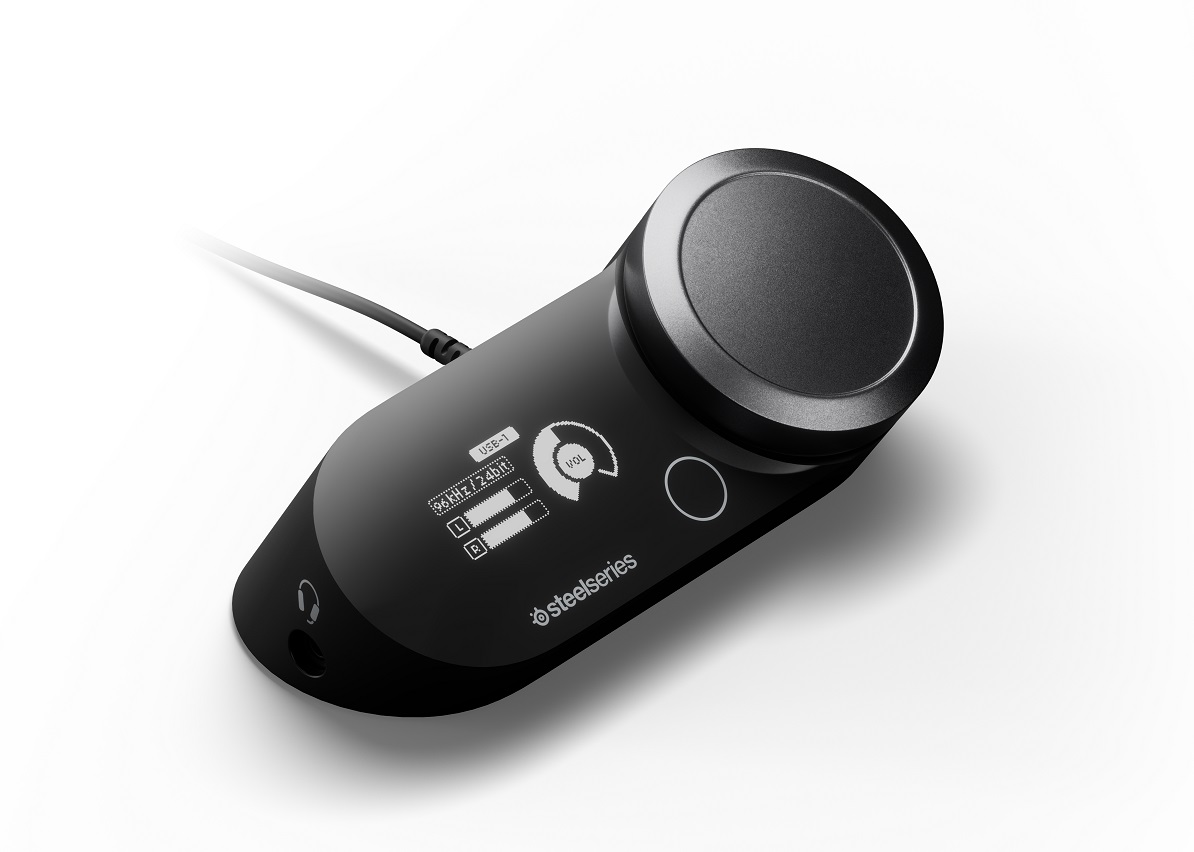 Finally, you get the premium noise-cancelling experience from the Arctis Nova Pro. The active noise cancelling is almost frighteningly good, and my wife came up behind me more than a few times while I was testing without me having the slightest clue she was there. Thankfully I didn't have certain mods turned on when I was testing with the Miku game. That could have been embarrassing. But I digress. The point here is that, to highlight the versatility of this unit, I live in an area where there's a lot of street noise, a nearby school, a club within rock music range, and an apartment block for a neighbour that won't be winning awards for respecting other people's legal right to quiet enjoyment. Together, the ambient noise can be a distracting pain when I'm trying to relax and read a book, or work on something that's testing my concentration. The Arctis Nova and some ambient rain noises have been the best solution I've found to date.
The only misstep the headset makes is with the mic, though I also struggle to criticise it. Objectively, it's not up to the standards that a serious YouTuber or streamer would use for their video work. However, SteelSeries wasn't really designing the mic for that application. What the headset's microphone does magnificently is, with the same noise-cancelling technology as in the headphones, block out all the ambient noise to ensure your voice comes across clearly. As I just mentioned, I live in an area that can get noisy. When I used this headset to make Zoom calls or for the rare time I jumped on voice chat for a game, I was so much clearer for the people on the other line than with many other headset mics I've used over time.
Let's face it, if you're spending Aus$499 for a headset, you expect it to be something really special. Thankfully SteelSeries has delivered. I would be tempted to go that bit higher to Aus$649 for the wireless version, because the additional Bluetooth connectivity makes this a hell of a headset for music and movies with mobile devices and smart TVs, but either way, you're getting seriously high-grade sound equipment that is versatile, comfortable, and downright fun to use. I've reviewed a lot of headsets at this point, but this one might just be the best yet.