Once again, it's time for an Eastasiasoft showcase. I really appreciate that the developer/publisher holds regular presentations to show off what it's about to release: it never looks to far ahead, focusing on titles you can get your hands on quite soon. Today's "Fall" 2023 Showcase features 12 games launching in early fall (Northern Hemisphere, so think Q4 2023) and a beyond.
Game highlights
Rainbow Moon
Rainbow Moon is Rainbow Skies' predecessor. (Matt reviewed Rainbow Skies for PlayStation 4, and Pierre-Yves reviewed Rainbow Moon for PlayStation 4.) Rainbow Skies recently launched for Nintendo Switch, and honestly, a Rainbow Moon release seemed imminent. Cursed by his nemesis, Baldren finds himself warped to an unknown place called Rainbow Moon. A dimensional gate has been opened, and troops of monsters are crawling out. The one peaceful planet has now becoming a living nightmare. Baldren needs to both seal the gate and warp back to his home planet. Rainbow moon is an RPG that emphasizes exploration, character development, and turn-based battles. There are six playable main characters with upgradeable weapons, armour, and accessories. This Nintendo Switch version includes all of the game's latest updates, as well as added gameplay features. Rainbow Moon will be released for Nintendo Switch in early 2024.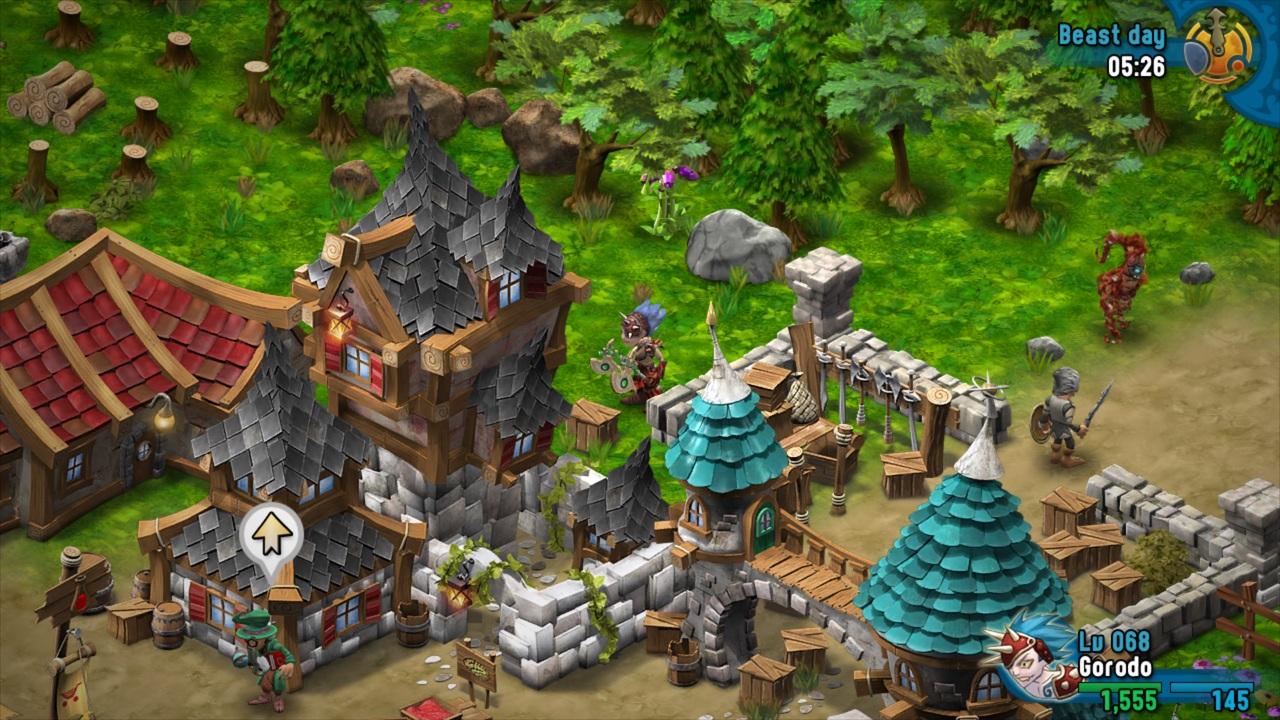 Sunny Café
It's a stormy summer afternoon when the bells in the café tinkle. A boy regains his sensed, noticing a soaked girl standing in the doorway. Sunny Café is about accidental encounters, acquaintances, and eventual parting. It is a love text adventure game that uses Taiwanese coffee knowledge as a both a catalyst and an analogy for life itself. Learn how to make the perfect cup of coffee by choosing the beans, grinding, choosing a filter, and skillfully brewing. There are multiple endings affected by your conversations with people. Sunny Café will be released for PC, PlayStation 5, PlayStation 4, Nintendo Switch, Xbox Series, and Xbox One in 2023.
Otoko Cross: Pretty Boys Dropout!
The latest Otoko Cross game is coming to consoles! Otoko Cross: Pretty Boys Dropout! is the biggest entry in the series to date, featuring 45 stages of block puzzler action and 9 otokonoko characters. Each character has their own backstory to discover and a wardrobe of increasingly sexy outfits to unlock. The game is pretty simple: slide blocks left and right to match groups of a single colour to clear them, dropping character icons towards the exit at the bottom of the screen. Some exits will need to be unlocked first, though. Use the points you earn to unlock outfits and backdrops, then assemble them into custom dioramas using the enhanced Dressing Room mode. Otoko Cross: Pretty Boys Dropout! is available now for PC, and will be released for PlayStation 5, PlayStation 4, and Nintendo Switch on September 1.
Dreamcutter
The Dreamcutter is a mysterious scythe with an ulterior motive, promising alluring rewards and a chance at escape. You'll find strange dancers and exotic encounters within your own mind in this side-scrolling action platformer that also uses visual novel scenes. There are macabre themes and sassy character dialogue… and it seems a bit sexy, too. Take on the role of Haley who, alongside her friend Lucia, navigate the darkness in Haley's subconscious. Use the Dream Combo to rack up points, collect coins to buy upgrades, and reach high platforms by sticking your scythe into walls. Dreamcutter will be released for Nintendo Switch in 2023.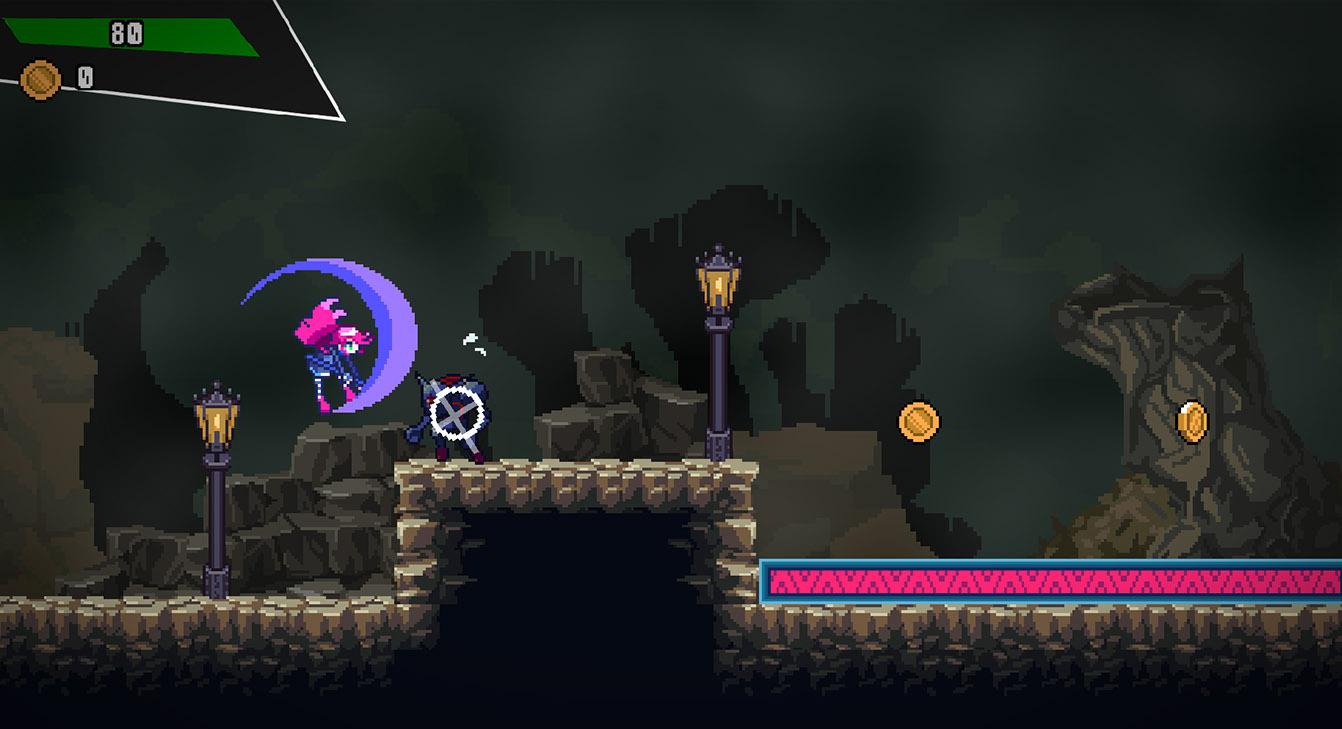 Full list of featured games
The Bridge Curse: Road to Salvation (out now for PlayStation 5, PlayStation 4, Nintendo Switch, Xbox Series, and Xbox One)
Mugen Souls Z (launching for Nintendo Switch on September 14)
Rainbow Moon (launching for Nintendo Switch in early 2024)
Sunny Café (launching for PC, PlayStation 5, PlayStation 4, Nintendo Switch, Xbox Series, and Xbox One in 2023)
Otoko Cross: Pretty Boys Dropout! (available now for PC, launching for PlayStation 5, PlayStation 4, and Nintendo Switch on September 1)
Escape from Terror City (launching for PlayStation 5, PlayStation 4, Nintendo Switch, Xbox Series, and Xbox One on September 6)
Mystic Gate (launching for PC, PlayStation 5, PlayStation 4, Xbox Series, and Xbox One on September 13)
Swapshot (launching for PlayStation 5, PlayStation 4, Nintendo Switch, Xbox Series, and Xbox One on October 25)
Battle Stations Blockade (launching for PlayStation 5, PlayStation 4, Nintendo Switch, Xbox Series, and Xbox One in 2023)
Diorama Dungeoncrawl – Master of the Living Castle (launching for PlayStation 5, PlayStation 4, Nintendo Switch, Xbox Series, and Xbox One on October 4)
Alpha Particle (launching for PlayStation 5, PlayStation 4, Nintendo Switch, Xbox Series, and Xbox One in 2023)
Dreamcutter (launching for Nintendo Switch in 2023)
Watch the showcase