I know exactly where I stand on modernizing books from the past: I despise it with every fibre of my being. I recently reread a bunch of Lois Duncan books but they were newer versions, and despite being set in like the 70s every had cell phones (just forgot them at home a lot, or the batteries drained a lot). It's not that difficult of a concept to understand "this was set in a different time when things were different." So the modern push towards "fixing" these titles for contemporary readers drives me bonkers. Which leads to the question: how will I feel when a classic story is modernized in video game form? Because that's what is happening with Agatha Christie – Murder on the Orient Express.
Murder on the Orient Express is like the height of classic Christie's Poirot novels, easily one of the more famous and most-adapted ones. But the video game Agatha Christie – Murder on the Orient Express decides screw all that, and is set in 2023. The logic? The game will bring the classic tale to life in a way that will "surprise" even the most dedicated fans. (Is it going to be a good surprise, though?) There are brand-new elements added to the original story, and the publisher promises the players will experience the murder "like never before." That doesn't make it sound any more appealing to me, personally.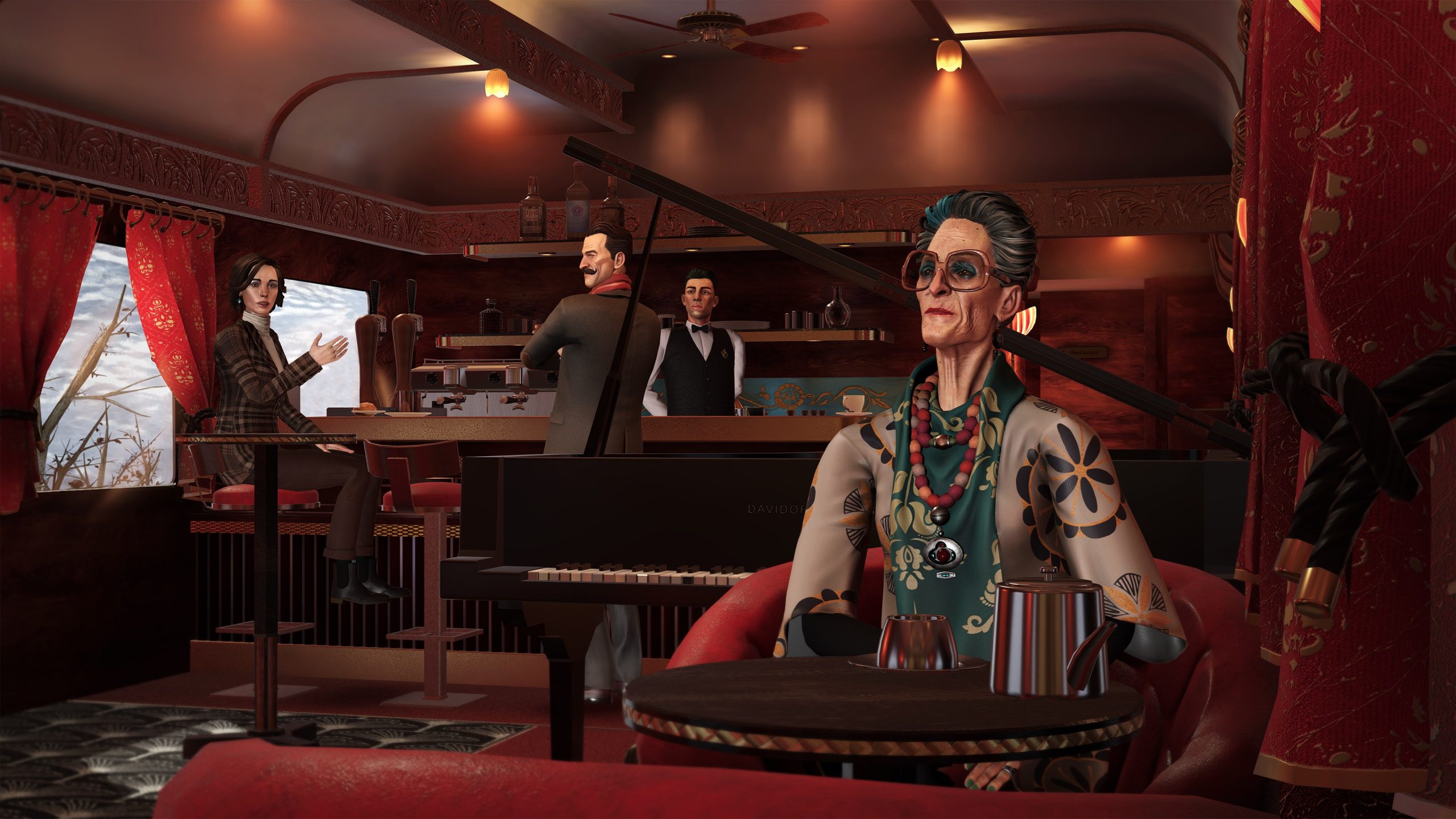 The game is set, well, onboard the Orient Express. Hercule Poirot tries to solve a murder that has taken place on the prestigious train, while the cast of characters around him all have their own secrets and motives. Players will have to use their detective skills to bring the truth to life. It's described as "faithful, but augmented." I wonder if the killer is the same or if they felt the need to "augment" that too. If Murder on the Orient Express has one of the best plot twists in history, does this game decimate that?
Related reading: DDNet's review of a more authentic take on Agatha Christie in Agatha Christie – The ABC Murders.
Players will take on the roles of Poirot and Joanna, solve puzzles, and make deduction inside Poirot's mind maps. There are also many puzzles with object manipulation scattered through each chapter. In third-person view, inspect the sets and talk to all protagonists, searching for clues and confronting the suspects.
Developed by Microids Studio Lyon and published by Microids, Agatha Christie – Murder on the Orient Express will be released for PC via Steam/Epic/GOG, PlayStation 5, PlayStation 4, Nintendo Switch, Xbox Series, and Xbox One in Q4 2023.