Nagasaki in Japan has a unique characteristic among Japanese cities. It has always been the most open location to foreign culture and influence. Even when Japan closed itself off to the rest of the world, Nagasaki continued to be its connection to the outside.
This meant that the city took on multicultural qualities that the rest of the country resisted. One of those was Christianity. There was a point where Christianity was well on its way to becoming a dominant religion in the city, and that caused the Japanese authorities to crack down… and they did so hard. Japanese Christians were forced into practising their faith in secret.
This resulted in something that surprised some scholars when discovered: artworks depicting baby Jesus and Mary, looking distinctly Asian. This was partly because, as "hidden Christians," the Japanese needed to get creative about the symbols of their faith. But it also highlights just how malleable symbols can be.
Really, this shouldn't have surprised anyone, though. Jesus was a Middle Eastern Jewish man. He almost certainly didn't look white, and yet because Christianity became dominated by white Europeans, the most iconic image of him has become the white man we've all seen in paintings and the like often enough. It only stands to reason that a Japanese Christian community, shut off from the rest of the religion and forced to practice in hiding, would, over generations, adapt their own imagery of the man.
So, with that introduction out of the way, let's talk about the absolutely spectacular tantrum from the more reactionary end of society over recent decisions to depict characters like The Little Mermaid's Ariel and The Lord of the Rings' Aragorn as black.
American culture – and it is assuredly a deeply American cultural decision behind these creative decisions – is by no means in hiding as the Japanese Christians were. However, we can see a common thread regarding the cultural drivers that led to the outcome of a character having their ethnicity changed in the material depicting that character. Characters are powerful symbols within a culture, and symbols are tuned towards the culture that works with them. Jesus was a symbolic character to the Japanese Christians – all faith in Japan sees deities as symbols rather than historical figures – and Aragorn and Ariel are also characters used as symbols by the American artists at Disney and Wizards of the Coast.
America has a culture that continues to struggle to come to a reckoning with the way it has historically treated black people. That's not a controversial statement. That's just a fact. Equally, it is a fact that the arts are an outlet through which a community can effectively grapple with its challenges and discourses. It should be no surprise to anyone that a culture that is coming to terms with the way it silenced and oppressed an entire ethnic minority (and still does throughout much of its society) would look for ways to elevate that community's voices and build positive symbols for a way forward. I don't think the approach the American arts community is taking is particularly nuanced or thoughtful, and I will get to that, but I think the intent is more than understandable within the American culture. Even a modicum of critical thinking can clearly explain how these re-imagings aim to counter historical whitewashing.
There's nothing wrong with this. Again, it speaks to the core function of the arts to chronicle society's conversations and represent evolving culture. The day the arts stop shifting with culture is the day art stagnates, and we won't enjoy the outcome of that. Black Aragorn and Ariel are no more offensive or disrespectful in intent or design than Japanese Jesus… or indeed white Jesus. These are simply examples of cultures taking symbols and designing them to resonate with their own culture.
So on that level, the knee-jerk reactions from the usual suspects in the media and social media is silly. No one's claiming ownership over these symbols. Other artists can continue to draw them as white-coded characters if they want. To complain about it as though it's some kind of affront to the legacy of Hans Christen Anderson or J.R.R. Tolkien is nonsense. That is not what is going on here.
What does bother me is the cynicism that sits behind most of these decisions. Japanese Jesus was the result of a culture seeking to identify with their faith (and also avoid being prosecuted by the authorities). An awful lot of these "diversity" efforts in the pop culture sphere are done for entirely non-genuine reasons. Wizards of the Coast and Disney want to make a pile of cash, and the controversy from the reactionaries plus support from the liberal audiences does mean a pile of cash.
There is an opportunity in there to recast characters like Ariel and Aragorn as black heroes, and restructure their stories as representative of the African American experience. Such a shift in characterisation could have been a powerful statement. Of course, the more powerful the statement, the more people you're going to alienate, so instead these artworks become laboured with a tokenistic, aesthetic change, but without meaning or intent. Even when you put aside the reactionary tantrum reviews, this new Little Mermaid isn't exactly exciting critics, and the Magic the Gathering Aragorn artwork is a technically proficient but deeply uninspiring bit of art. It looks like a completely generic character from bigger-budget RPG projects.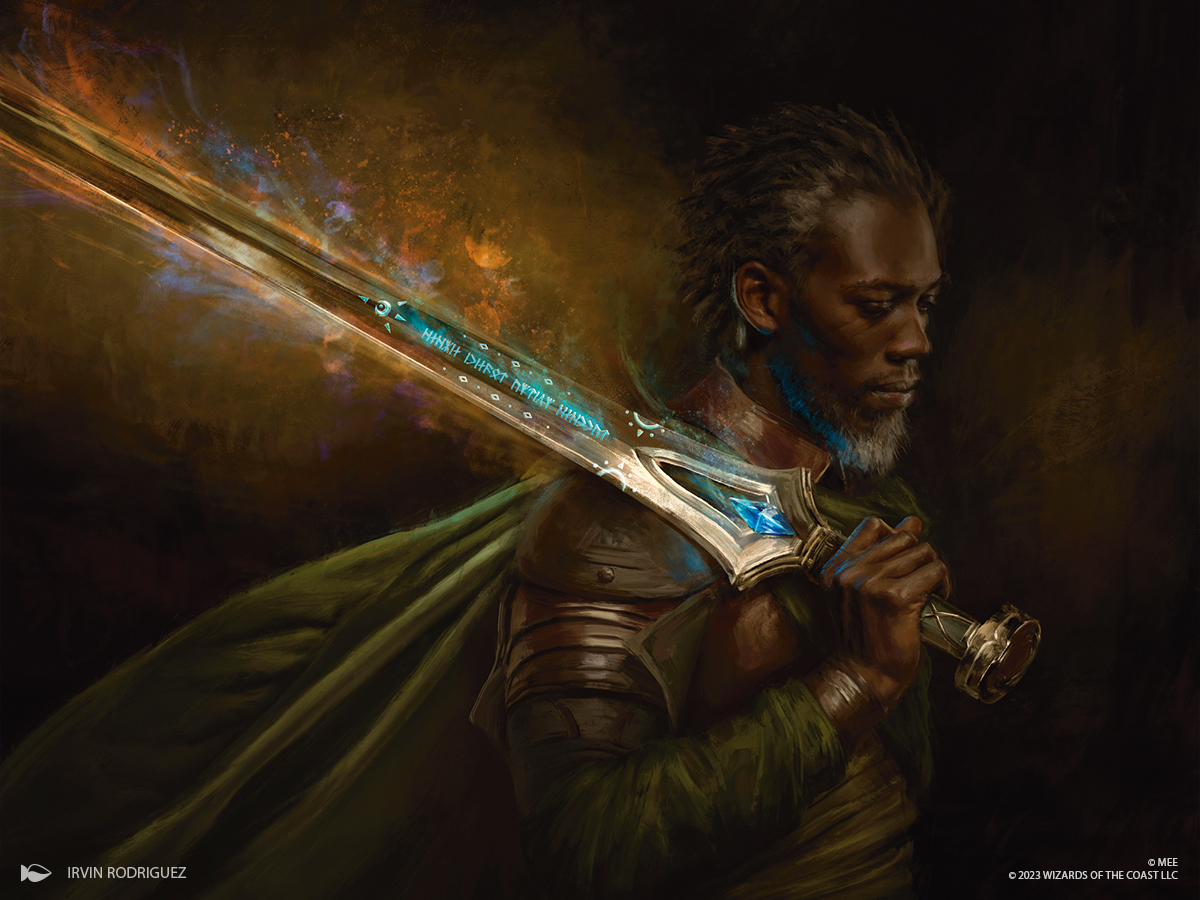 It's panned out this way because these companies are ultimately timid. Rather than making a statement, they're looking to make a sale. The younger generations – especially the Zoomers – are more keenly aware of imbalances of representation in the media. The suits running businesses know this. A cut-and-paste swap is a far less risk-filled way of "addressing" their concerns than actually challenging the systemic racism and inequality issues that created the problem. This is papering over the cracks.
Elsewhere in the "higher" arts, there is some incredible work being done to challenge these establishment status quo assumptions, and do so in a meaningful manner. One of the most fascinating Shakespearean plays to stage in the modern era is Othello – a play that Shakespeare wrote with no minor pejorative against the "moor" titular character, and a play that has subsequently been traditionally performed by white people in blackface. Today, of course, you do not want to go down that path in presenting such a play, and so theatre directors and performers grapple with how they can transform this magnificent and important work to better represent modern social dynamics. The changes from one production to the next can be very different!
Meanwhile, the all-male Swan Lake that turned many heads in the ballet world in recent years doesn't just replace female characters for males because of some assumption that the novelty will help sell tickets. The directors and performers used the performance as an opportunity to redefine the ballet according to the different physicality being brought to the roles.
Something that mainstream pop culture – Hollywood, video games, Magic the Gathering – needs to understand is that diversity shouldn't just be a cynical plot to maximise profits. It should be transformative, challenging, and transgressive. It should not be a matter of simply picking a person from one ethnicity and dropping them into a role that was traditionally handled by another. Instead, it should be taken as an opportunity to examine and deconstruct, and give audiences a genuinely new perspective and understanding of the base work that will, hopefully, better contextualise for them the symbolism at play within the casting choice.
Sadly, I don't see that happening. Disney, and other (predominantly) American companies, have latched on to an easy way to bolster their reputations for being a "progressive" voice in society while keeping box office ticket sales coming through.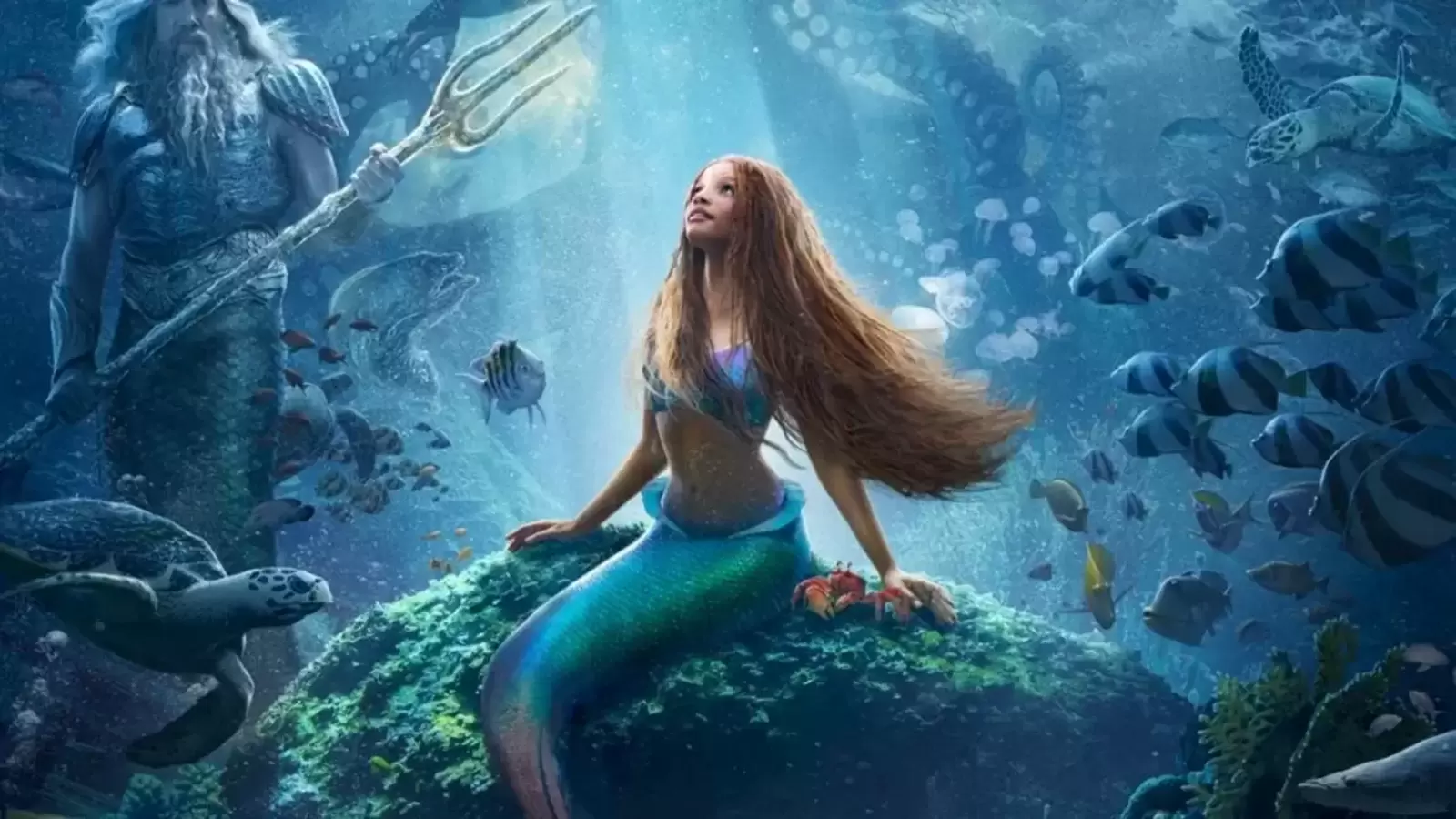 And as a final note, since it didn't fit into the article flow above but is important and related; while challenging the ethnic, gender and/or sexuality of characters is a powerful symbolic gesture, it should go without saying that we need to handle real historical figures differently. It's one thing to arbitrarily (or, ideally as I have been outlining above, purposefully) challenge the identity of characters like Aragorn or Ariel, it's quite another to do so with a real historical figure like, say, Cleopatra. The recent Netflix show, Queen Cleopatra, presents itself as a theatrical documentary, but we're told summarily at the start that Cleopatra was a black woman and that's the end of the discussion around something critical to her entire identity.
Cleopatra was almost certainly not black and instead was Mediterranean in appearance. Most scholars consider her a mix of (dominant) Greek and (minor) Persian heritage. Were you to want to challenge that – and I'm not for a second suggesting that you shouldn't, since the accepted history should be challenged when new evidence is surfaced – then you would need to prosecute the case better than simply waving away the existing knowledge of the person. We should be particularly wary of America re-writing global history to suit its cultural perspective on race and ethnicity, and the goal of history should always be to present a substantiated claim to fact, and not treat these figures as symbols to be manipulated. Play with Aragorn and Ariel all you like, but a historical figure like Cleopatra should have a burden of proof to demonstrate first. We have enough problems with people fabricating history to suit their own ends as it is.