Welcome to Digitally Downloaded's weekly catch-up news feature, the catch-up coffee. With each issue I will bring you the best news that you may have missed. Grab the biggest mug you've got, fill it with your favourite brew, and catch up with us (and our favourite news anchor, Dee Dee)!
Goodbye, E3
There was a huge announcement made this week: E3 2023 has been cancelled. Unfortunately, it's to nobody's surprise. Other events – including GDC and PAX in the US, and TGS and Gamecom internationally – in combination with streams like Nintendo Directs have seemingly made it redundant.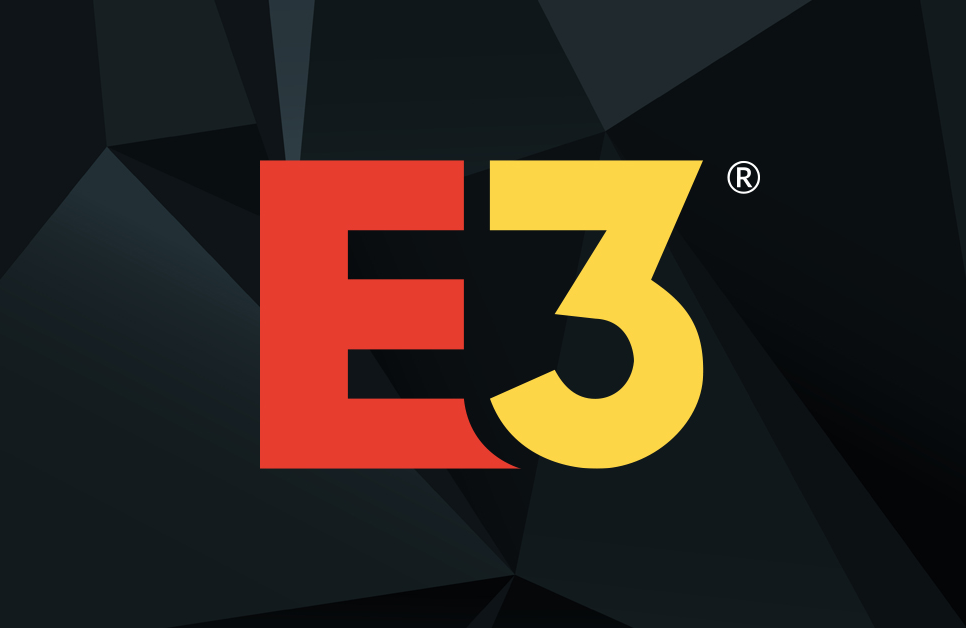 In a statement to IGN, Global VP of Gaming at ReedPop Kyle Mardsen-Kish states: "This was a difficult decision because of all the effort we and our partners put toward making this event happen, but we had to do what's right for the industry and what's right for E3. We appreciate and understand that interested companies wouldn't have playable demos ready and that resourcing challenges made being at E3 this summer an obstacle they couldn't overcome. For those who did commit to E3 2023, we're sorry we can't put on the showcase you deserve and that you've come to expect from ReedPop's event experiences."
The big question: will we ever see E3 again? It was technically only cancelled for this year. But my gut says this is permanent. None of the big names were going the be there this year, instead most are holding their own digital events to coincide with Summer Game Fest.
Genshin Impact's 3.6 update coming later this month
Genshin Impact version 3.6, A Parade of Providence, will be released on April 12. With it comes the first Akademiya Extravaganza, a new adventure-filled area in Sumeru, and two new playable characters. The Akademiya Extravaganza offers visitors the opportunity to learn about the most prestigious institute in Tayvat and the wisdom pursued by its Six Darshans. The grand celebration includes two events, the Wisdom Gala and the Interdarshan Championship. There will also be six mini-games offered, each designed by one of the Six Darshans. Story-wise, representatives of the Six Darshans will compete at the Interdarshan Championship. Finally, Layla's Hangout Quest will be revealed.
The new area is far from Sumeru city, and consists of wastelands and an oasis in the middle of the desert. The area has been damaged by Gray Crystals and Purple Mists. Legend says that this was one of the main battlefields during the Khaenri'ah cataclysm 500 years ago. Visiting Travelers are accompanied by Pari, creatures only found in this oasis. They can fly, allowing Travelers to reach unreachable areas and discover mysteries.
The two new playable characters are Baizhu and Kaveh, renowned figures in their fields. Baizhu is a five-star Catalyst wielder and a benevolent doctor with the power of Dendro. His Story Quest will reveal more about the owner of Babu pharmacy. The other new character, Kaveh, is a four-star Dendro Claymore wielder. He is also a talented architect known as the Light of Kshahrewar.
Wildfrost launches this month
Card games are all the rage right now (see: Yoko Taro's Voice of Cards trilogy). Described as a tactical roguelike deckbuilder, Wildfrost is a cuter take on the genre. In the game, the world has succumbed to the Wildfrost, and only Snowdwell and its survivors remain as the last bastion against eternal winter. Players will build a deck and battle to reach the Sun Temple to banish the frost permanently. Companions can be recruited along the way, generally after being rescued. Each journey begins with a chosen tribe leader, gifted with randomized skills and states.
The deck contains companions, as well as handy items and clunker cards. It's worth experimenting with different elemental cards to find the winning formula. Upgrade and customize your favourite companions by adding wobbly charms to enhance their powers. A dynamic counter system helps map out your next move and fend off foes. The card battle are turn-based, but won't attack every turn: that's what the counter is for.
Developed by Deadpan Games and published by Chucklefish, Wildfrost will be released digitally for PC via Steam and Nintendo Switch on April 12.
Another game for this month! Live A Live remake coming to PC, PS
Originally created for the Super Nintendo, Live A Live's remake first launched last year. It has players explore eight different stories with eight different characters, each set within different time periods from pre-historic to the wild west. The unique chapters offer a range of gameplay mechanics, like stealth, suspense, and trap placement. All centre around the turn-based battle system. Each episodic story gives players the freedom to complete each chapter in any order they choose, or play through a little of each at a time.
This remake has been "revitalized" (Square Enix's words, not mine) using HD-2D technology and offers a classic JRPG experience with updated visuals for PC, PlayStation 5, and PlayStation 4. The game's soundtrack has been rearranged and recreated under the supervision of the original game's composer (Yoko Shimomura, also known for Final Fantasy XV and the Kingdom Hearts series).
Developed by historia and published by Square Enix, the Live A Live remake will be released digitally for PC via Steam, PlayStation 5, and PlayStation 4 on April 27. The game was first released for Nintendo Switch last July.