It's still January 2 in my part of the world, and it's still a stat holiday here in Canada… but that won't stop me from getting excited over eastasiasoft's latest showcase! This one is centred around titles coming out early this year, and includes a handful of games with confirmed release dates in January and February. I'll be sharing the showcase's highlights, a full list of the featured games, and the entire presentation itself for your perusing pleasure.
Mugen Souls
Chou-Chou (not "Shushu" like the auto captioning suggests!) is on a mission to conquer the universe and its seven worlds. Command her trusty companion Altis, her loyal peon Ryuto, and more. Chou-Chou will turn the heroes and demon lords of each world into her own servants, thus freeing the universe of conflict since she's now in control. Of course, nothing is that easy though, and things rarely go to plan. The game features turn-based combat on a free-roaming battle map, party customization, and expansive worlds. This updated version of Mugen Souls includes all prior extras and faithfully adapts the contents of the Japanese original. For more information, read my original story from when the game was announced, and Harvard's review of the original release. Mugen Souls will be released for Nintendo Switch in "spring" 2023 (I take that to mean approximately Q2) . It will be available digitally and physically, with physical pre-orders now open via PlayAsia.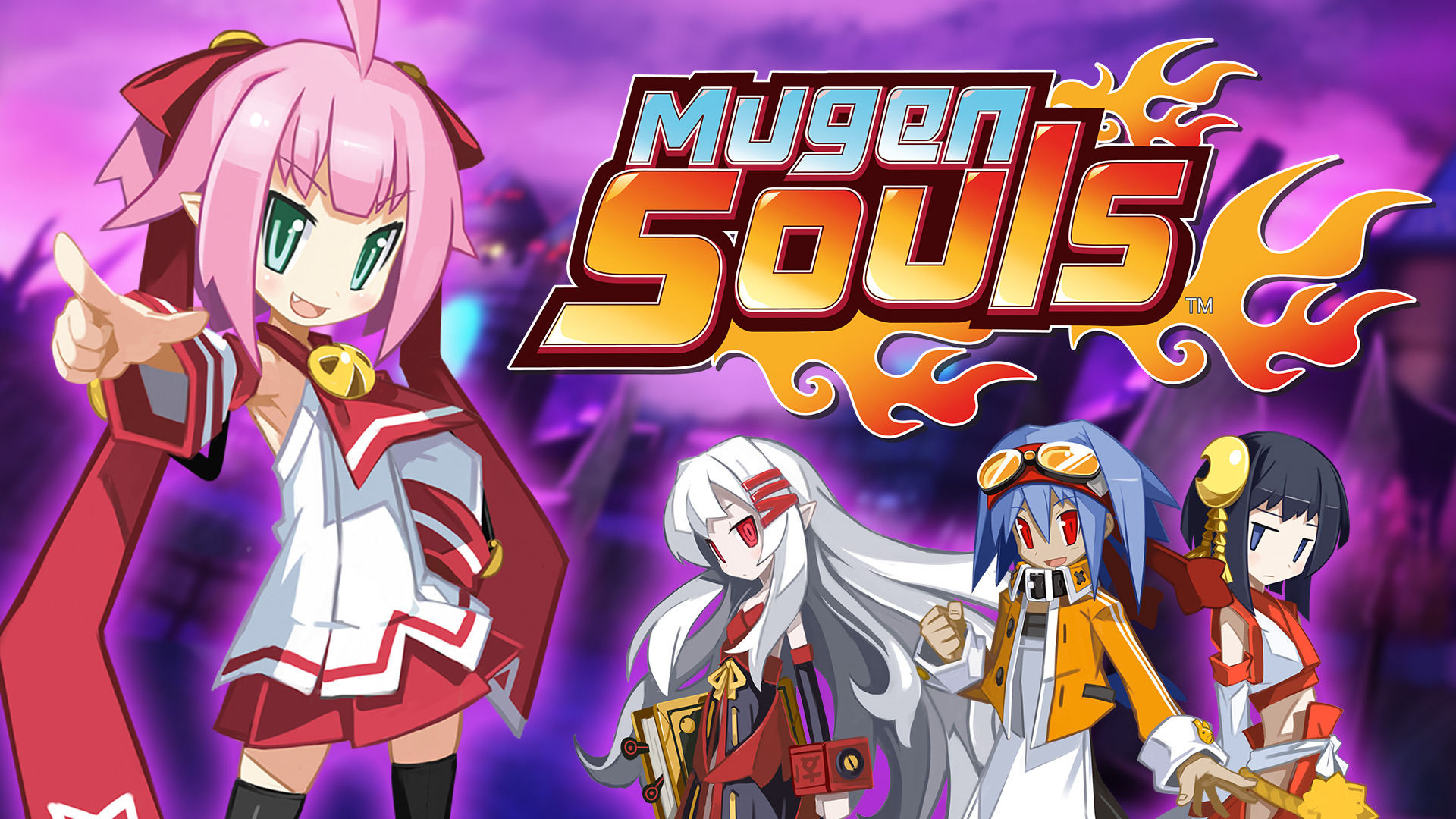 Rainbow Skies
Rainbow Skies first launched in 2018 (read Matt's review here), and it's time for it to make its return! The game is a strategy RPG set in a colourful world filled with murky dungeons and traditional turn-based battles. It's Damion's final exam as a monster tamer, which is quite an important profession as his hometown is constantly threatened by monster attacks. However, he has a terrible hangover; he fails the test and somehow destroys the entire monster compound. He tries to cover up his oopsie, but things get worse and worse until him and his examiner find themselves stuck between two rival superpowers. The game features tameable monsters, a variety of weapons and equipment, and other customization options. Rainbow Skies will be released for Nintendo Switch this year.
Burrow of the Fallen Bear
I didn't expect to see a gay furry visual novel here, but I'm delighted that it is! The Burrow of the Fallen Bear's seal is getting weaker, resulting in adventurers from the Furland Kingdom coming to explore the house of one of the most feared assailants in all the land. Players will guide a feline rogue named Krile on his journey to prove himself and be chosen to save the furry heroes. This visual novel offers multiple romance options layered in with its medieval adventure. Meet three potential companions, each with their own backstory and motivations. Burrow of the Fallen Bear will be released for PlayStation 5, PlayStation 4, and Nintendo Switch on January 12.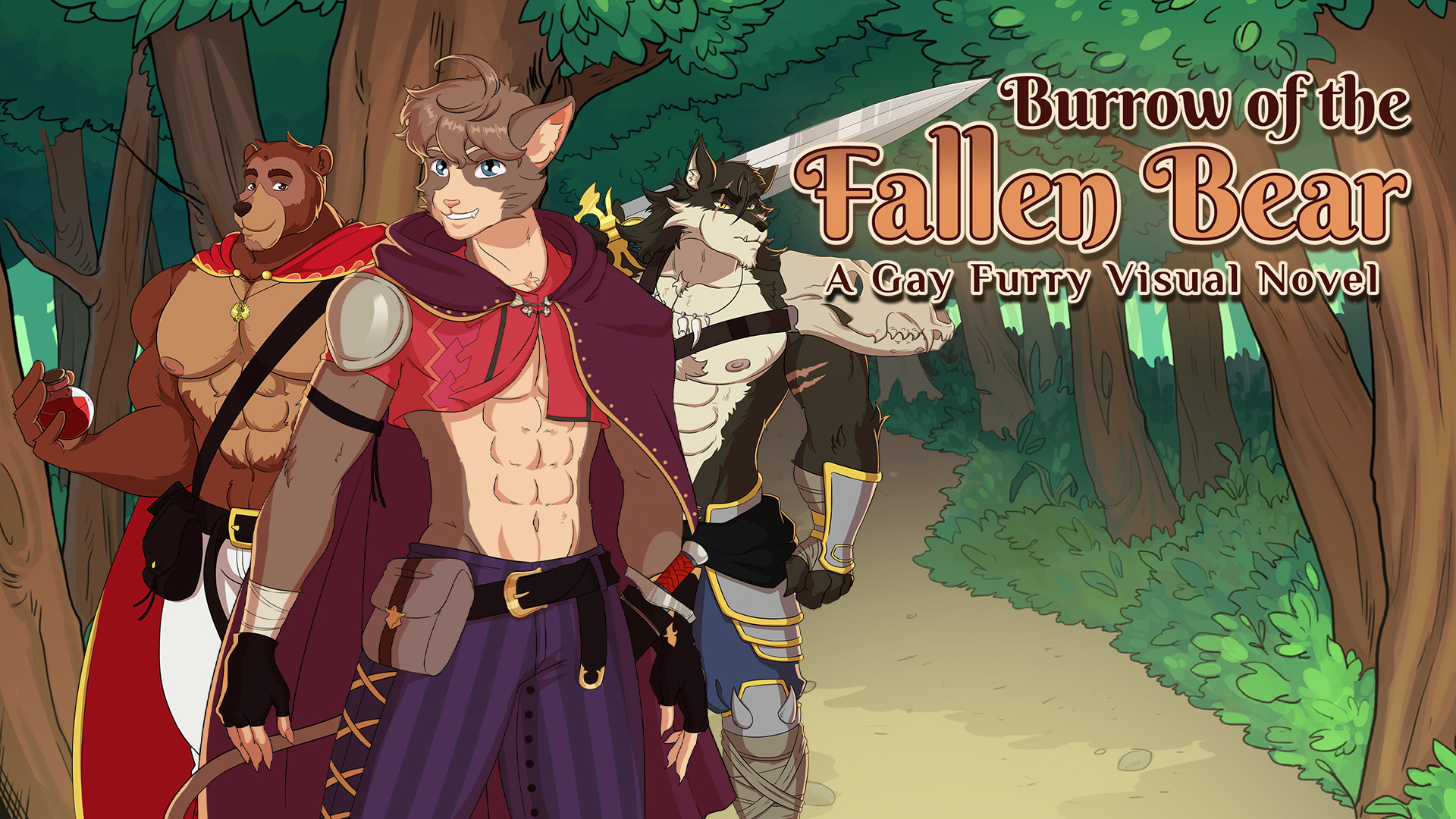 Pocket Witch
While I'm not super into platformers, I can't ignore Pocket Witch! A little witch is locked in a dungeon filled with traps and enemies. This precision platformer is presented in a retro pixel art style. The witch must overcome a series of single-screen challenges to defeat the evil sorcerer that imprisoned her. She'll have the help of a flappy bat friend while she will jump, air dash and dodge obstacles like wooden thorns and flying blades. Pocket Witch will be released for PlayStation 5, PlayStation 4, Nintendo Switch, Xbox Series, and Xbox One on February 15.
Full list of games
Mugen Souls (launching "Spring" 2023 for Nintendo Switch)
Rainbow Skies (launching this year for Nintendo Switch)
Schildmaid MX (launching this year for PlayStation 5, PlayStation 4, Nintendo Switch, Xbox Series, and Xbox One)
Hot Blood (launching this year for consoles and PC)
Burrow of the Fallen Bear (launching January 12 for PlayStation 5, PlayStation 4, and Nintendo Switch)
Wings of Bluestar (launching January 18 for PlayStation 5, PlayStation 4, Nintendo Switch, Xbox Series, and Xbox One)
Sissa's Path (launching January 25 for PlayStation 5, PlayStation 4, Nintendo Switch, Xbox Series, and Xbox One)
Albacete Warrior (launching February 1 for PlayStation 5, PlayStation 4, Nintendo Switch, Xbox Series, and Xbox One)
The Redress of Mira (launching February 8 for PlayStation 5, PlayStation 4, Xbox Series, and Xbox One)
Ayre and the Crystal Comet (launching early 2023 for PlayStation 5, PlayStation 4, Xbox Series, and Xbox One)
Cions of Vega (launching early 2023 for PlayStation 5, PlayStation 4, Xbox Series, and Xbox One)
EchoBlade (launching early 2023 for PlayStation 5, PlayStation 4, Nintendo Switch, Xbox Series, and Xbox One)
Hyper-5 (launching early 2023 for PlayStation 5, PlayStation 4, Nintendo Switch, Xbox Series, and Xbox One)
Pocket Witch (launching February 15 for PlayStation 5, PlayStation 4, Nintendo Switch, Xbox Series, and Xbox One)
Reverie: Sweet As Edition (launching early 2023 for PC, PlayStation 5, Xbox Series, and Xbox One)
Watch the entire showcase