I'm a big fan of itch.io for the freedom and open platform that it allows for developers to be creative, experimental, and directly canvas the audience for feedback for games that are not yet ready for primetime on Steam and its ilk. In addition, itch.io allows you to be transgressive, subversive, and downright dangerous. It's a true "art gallery" for game ideas and creative developers, and it should be celebrated for that.
What makes itch.io a little difficult at times is finding things that are interesting to play. Discovery is a real issue when great ideas are buried among high school projects and nasty little efforts to scam a quick buck from players. With that in mind, I thought what might be helpful to readers would be if I did a brief write-up of interesting games that I've come across on itch.io each week. In many cases these games will be unfinished or "in development," but I'm highlighting them because they promise something special and are well worth keeping on the radar.
Note: I also haven't played these games. I highlight them as interesting based on the itch.io description and concept. Where I find the time to do actual reviews or other coverage, I will compose separate articles on the game in question. These aren't so much an endorsement (or piece of criticism) as they are a head's up.
The epitome of itch.io is the Indiepocalypse monthly series, and every month I genuinely look forward to seeing what the team manage to come up with. It's a curated list of ten games (as well as one all-new commissioned title) from the most indie of indie developers out there. What's so great about Indiepocalypse is that you've almost certainly not heard of any of these games before, but as you dig into them you'll uncover a treasure trove of creative energy and raw experimentation. It's very much in the vein of the zine and underground artist cultures, and for me it highlights the greatest potential for video games as an art form.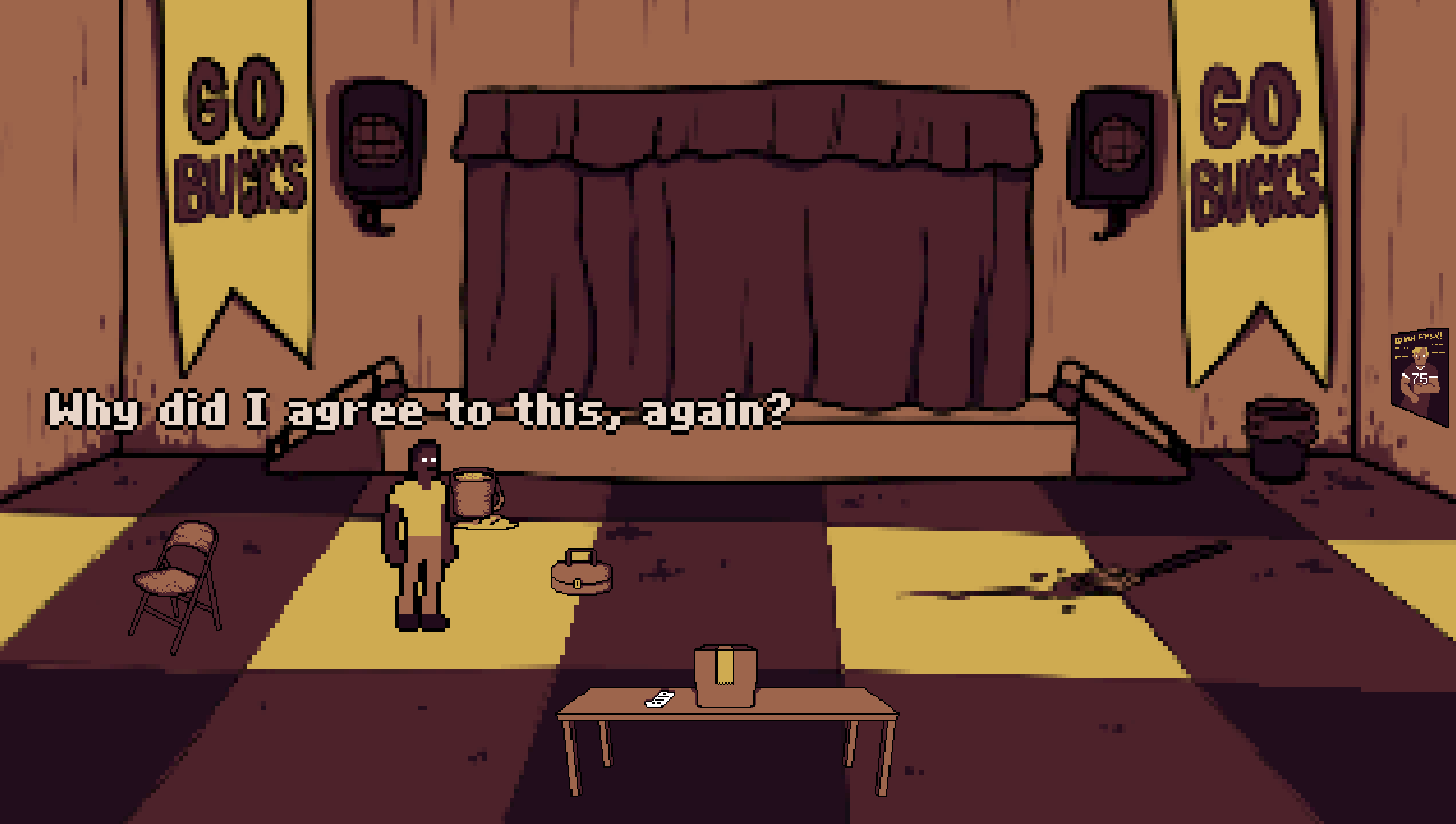 This month's lineup looks really good, too. There's Reunion, a point-and-click horror game with a retro aesthetic, The Passive Voice, a game about the struggles of living with dyslexia and dyspraxia, What Lies Beneath, a narrative adventure game with a Game Boy aesthetic, and Paddles of Nuclear Gunnery, which looks like it amps up the action of Pong to the nth degree. Meanwhile, the newly-commissioned game is a kind of lightgun shooter featuring cute ghosts and a waltz soundtrack, and on top of all of that, you get a Zine maker and a zine, featuring interviews, comics, and features on all the games. Incredible value.
I doubt that Pocket Pets! will be the last Tamagotchi-inspired game released for Playdate. The form factor of that console, and the black-and-white 1-bit aesthetic do lend themselves to recreations of Bandai Namco's wonderful toy series. But Pocket Pets! looks like it will be well worth your time and, hey, first mover advantage.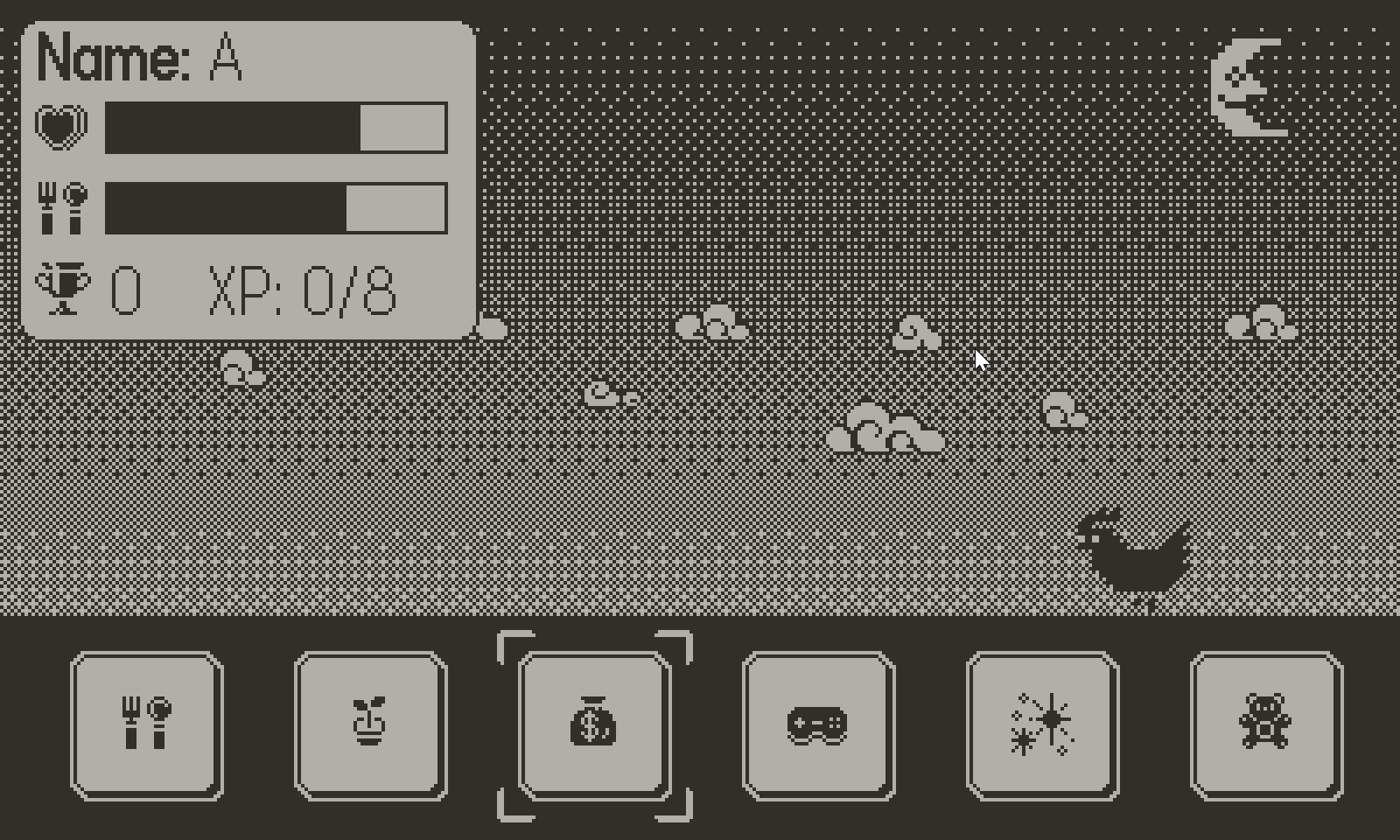 Pocket Pets! feature 13 different pet types to collect and raise, and otherwise it has all the features that you would expect of a Tamagotchi. There are hunger and happiness states to look after, a minigame to play for rewards and happiness, and a daily vending machine with a bonus reward (and incentive to keep checking in on your little pet). The art is cute and it looks like the developers have tried really hard to capture what we love about Tamagotchi, so load this one on to your Playdate for endless fun (without the battery running out).
I love games that have a close relationship to other forms of art (other than cinema, I mean), and are educational, historical and interesting. Calluna looks like one such game. This is an adventure game about the Norwegian composer and violinist Ole Bull.  Now, I admit that I don't know anything about this guy, but he is a national hero of the arts in Norway, and that's kinda the point. You get to learn something about such an important figure to a culture by playing this.
It looks lovely, too. You'll be wandering the streets of Bergen, Paris and Cairo in first person, and the spaces are a semi-open world filled with people to talk to and items to interact with. There will also be a quest system based on real history, and this will allow you to follow Bull's ascension to fame and glory within the music world.
It's a NEW Game Boy game, folks! And I don't just mean that this is available as a ROM (though it is, if you'd like to play it on your emulation console of choice). I mean this is a brand-spanking new Game Boy game with a physical cartridge that you can buy and play on your original Game Boy hardware (or newer Analogue console, if you were lucky enough to get one of those). It looks like a delight, too.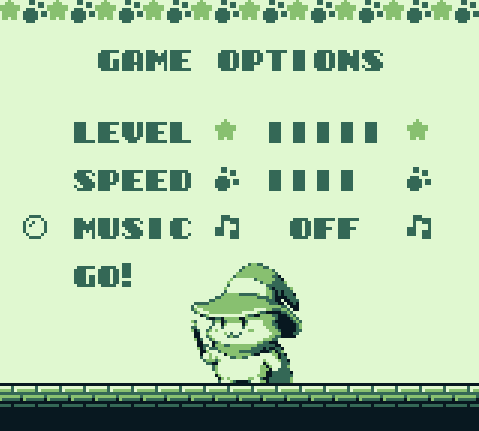 Fydo's Magic Tiles is a match-4 puzzle game, with an absolutely delightful aesthetic and a most excellent mascot character. There are three music tracks to enjoy (and you can purchase a soundtrack with additional remixes and the like), and it looks like there's plenty of meat to the gameplay too. You can play the game for free via browser on itch.io, and if you enjoy it, you can then purchase one of the superior versions for play offline.