The Turtle Beach Stealth 600 Gen 2 MAX is a mouthful of a headset to pronounce, but it's a very solid and easy-to-use gaming-orientated headset indeed. If only gamers cared more about aesthetics.
As a wireless headset, you'll only be able to use the headset on devices that have a USB slot for the dongle. It is officially licensed to the Xbox platform, but will (and does) work perfectly fine with PlayStation, PC, and Switch (in docked mode) too. I don't understand why you would license a headset to potentially confuse non-Xbox owners away from it, but then I'm only a critic and not the one managing product for these headset manufacturers. Turtle Beach isn't the first to do this – it actually happens all the time – but thankfully the experience isn't compromised by the licensing, no matter what platform you play on.
I am mildly irritated that there isn't Bluetooth though. I know it does cost money to integrate Bluetooth, but when you're asking close to $200 from people, you really should be giving them the option so they can use it with their iOS and other non-USB-supported devices as well. That said I've had that dongle firmly embedded in my Anbernic Win600 for the past week or so, and while it might not be the slickest look, the headset has still been perfectly convenient to use.
Meanwhile, one of the real advantages of the headset is that the Anbernic will run out of battery dozens of times over before the Stealth 600 will need a charge. In fact, I've only had to recharge it once so far, and I've been making pretty heavy use of it in my time testing it. Turtle Beach is quoting that the battery life is 48 hours, but I think that might be underselling it, if anything.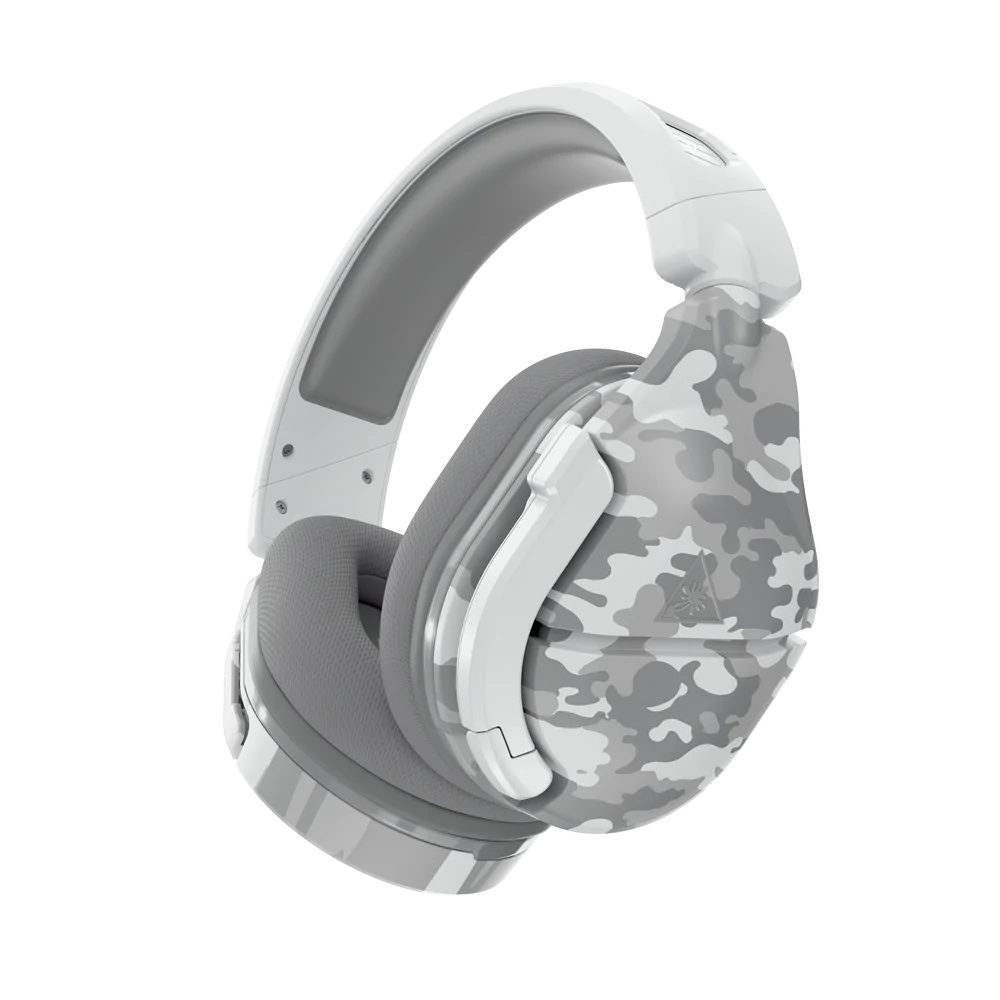 Thanks to the dongle, the Stealth 600 has a 2.4GHz wireless connection, and that means it's good on the lag. You'll be able to play along to the typical rhythm game (Hatsune Miku, naturally), and not drop your score because wireless lag throws out your timing. The boom mic, meanwhile, sits a little dinky on the side of the face but it does a good job of picking up voice, and is also reasonably good at making sure background noise doesn't become disruptive for other people. I just don't play the kind of games where I would be voice chatting with other people, so I can't test it in the context of Fortnite or whatever, but whether it's Zoom conversations or chatting on Discord with my D & D group, people didn't seem to have a problem listening to what I was saying.
What is perhaps the most interesting thing about the Stealth 600 is that it's a gaming headset for the gamers, and yet the bass just is not emphasised much at all. Even when you use the mode button to tap through the four options to get to bass, it really lacks the kind of oomph that you come to expect as standard in gaming headsets. It means that full-throttled action games – especially shooters – have a much softer edge because the audio experience isn't trying to drill the bullets into your brain via audio.
That might sound like a criticism, but then you realise that there are a lot of games out there that aren't for the manchildren, and the Stealth 600 is a headset for a broader range of players. Games in which music (and not necessarily bassy music) is critical to the experience, like Final Fantasy XIV, NieR and the Miku games all have a warm depth to them that is unlike what normal gaming headsets offers, where the higher ranges, let alone voice and vocals are almost an afterthought. The Stealth 600 does have 50mm drivers, so you'd be right to expect them to sound good. I just think that people are going to be a little surprised at how they're tuned.
You won't be using these headphones outside. They're not really designed for that, but it's worth noting, just in case you were looking to get some laptop gaming downtime on the commute or you are one of the lucky sods with a Steam Deck. There's no effort to integrate noise-cancelling technology and the headset lets in a lot of ambient noise. It's fine when you're at home and in the comfort of your gaming room, though, and will block out enough of the cat or Netflix movie in the room over that you'd have to say makes it fit for purpose.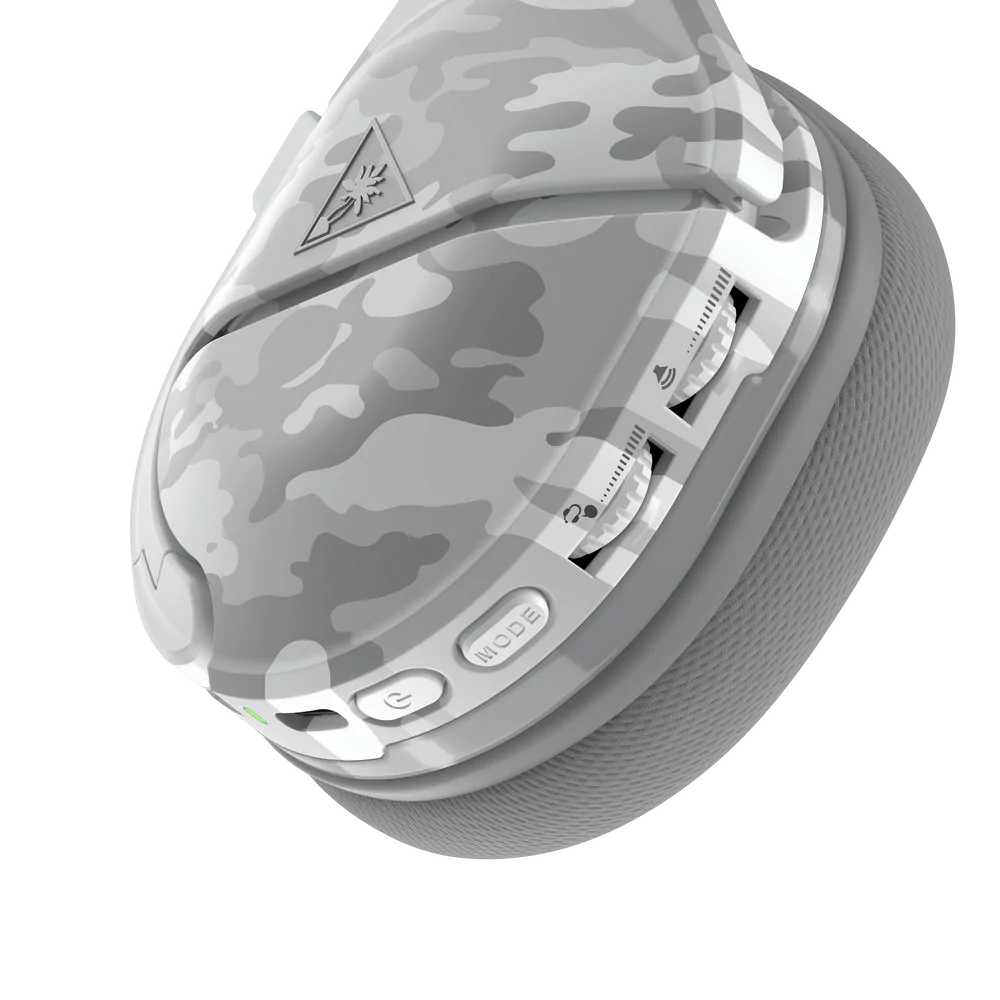 There are just two other things I'd like to raise regarding the Stealth 600, and unfortunately, these are unqualified criticisms. The first is that the hard plastic build feels durable enough but also means that the Stealth 600 wins the battle with my ears and skull after a few hours. The material used in the cups is soft enough, but the pressure exerted by the headset constantly trying to crush your skull gets tiring after a while. It's by no means instant, but noticeable over a marathon play session.
The final point is a matter of aesthetics, and so subjective, but the headset's just not that attractive. The camouflage model is, of course, as ugly as camouflage always is, but the other two models aren't much better, with an off-brand Ferrari red, and a halfhearted black being the options. There's no sense of style about the design of headset, either. The tech is fine, but Turtle Beach need a Jony Ive-like recruit to the senior team to take that tech and make it slick enough that people want to use it. That, or they're just giving gamers the kind of product design they like. Which is entirely possible too. This isn't exactly the fashion industry.
My complaints about the Turtle Beach Stealth 600 are minor. I'm not going to take these out of the home in the first place, so it doesn't matter how they look, and I'm rarely playing a game for 4-5 hours straight, so the discomfort from the too-hard plastic is never going to kick in within the boundaries of typical use. Meanwhile, the good about the headset – it's a rare gaming headset with a good driver and an appreciation for non-base sounds, it has an incredible battery life, and it's so easy and convenient to use – more than make it an excellent choice in that mid-range headset range.