Welcome to Digitally Downloaded's weekly catch-up news feature, the catch-up coffee. With each issue I will bring you the best news that you may have missed. Grab the biggest mug you've got, fill it with your favourite brew, and catch up with us (and our favourite news anchor, Dee Dee)!
Papers, Please is finally coming to mobile devices!
It's only been what, nearly a decade since this game was first released? Papers, Please is about a border guard, working for the man in a fictional country. Players must make sure any documents coming through are both valid and not forgeries, and decide who to let into the country. It starts off seemingly calm, but soon enough you're left making heart wrenching decisions. It is, simply put, a masterpiece of modern gaming.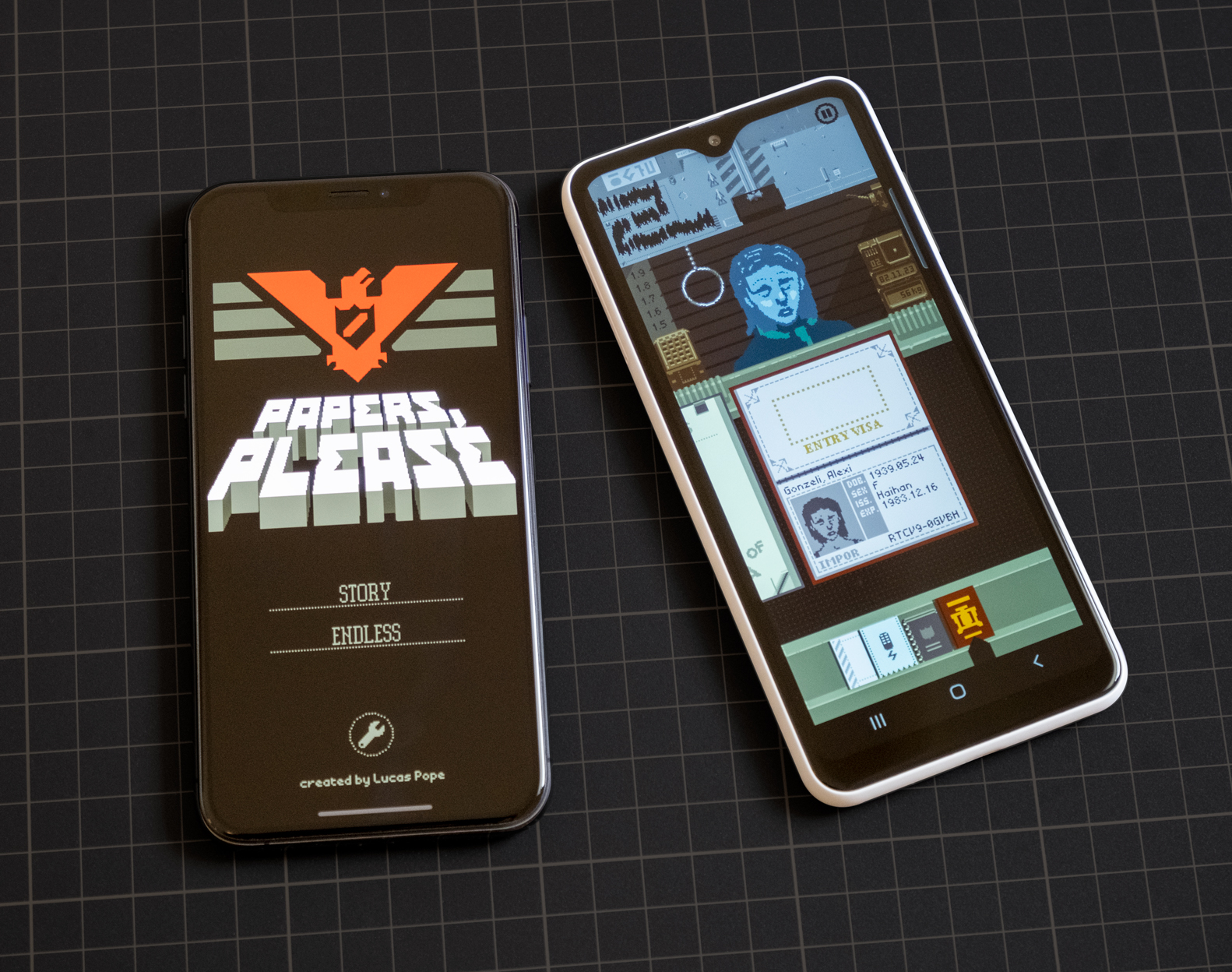 The game was originally released for PC and Mac in 2013, with an iPad version (the one I'm familiar with) launching in 2014. I was actually thinking about it a couple of weeks ago, wondering if it would fade into obscurity. After all, Pope went on to make the acclaimed Return of the Obra Dinn, so it seemed as though Papers, Please was set to fade into memory. Bringing it to contemporary mobile devices should breathe new life into the title.
Papers, Please is developed by Lucas Pope and will be released for (seemingly, based on the image) iOS and Android devices on August 5. It will be a paid title, thankfully.
The new Fairy Fencer F: Refrain Chord trailer focuses on Tiara and Cui
The Japanese launch date for strategy RPG Fairy Fencer F: Refrain Chord is barrelling towards us, and the anticipation builds with each new trailer. The game features major characters from past titles in the series, new characters called "Divas," and new Fencers and Fairies. The developer and publisher released a new trailer last week, showcasing a playable character named Tiara and her partner Cui.
A long, long time ago, civilization flourished due to knowledge granted to people by the Goddess. These people built towers tall enough to reach the heavens, and built weapons that could pierce the gods. A war between the Vile God and the Goddess caused this civilization to disappear, and time passed until the present. Fencers wield weapons containing Fairies; Fang is a young Fencer who journeys with his companions in search of Furies to resurrect the Goddess. One day he meets two girls who call themselves "Divas." One can save people through song, and the other can brainwash people through song. These girls alter Fang's fate forever.
Developed by Sting and published by Compile Heart, Fairy Fencer F: Refrain Chord will be released for PlayStation 5, PlayStation 4, and Nintendo Switch in Japan on September 15. It's relatively safe to believe a western launch will happen in the future.
Two adorable games, one launch date!
What do bunnies and cake have in common? Basically nothing except that both are part of games from Cozy Bee Games that will be coming to console this September. I can honestly say these are some of the cutest games I've ever seen, and I'm thrilled that I'll be able to have them on my Switch and basically with me at all times.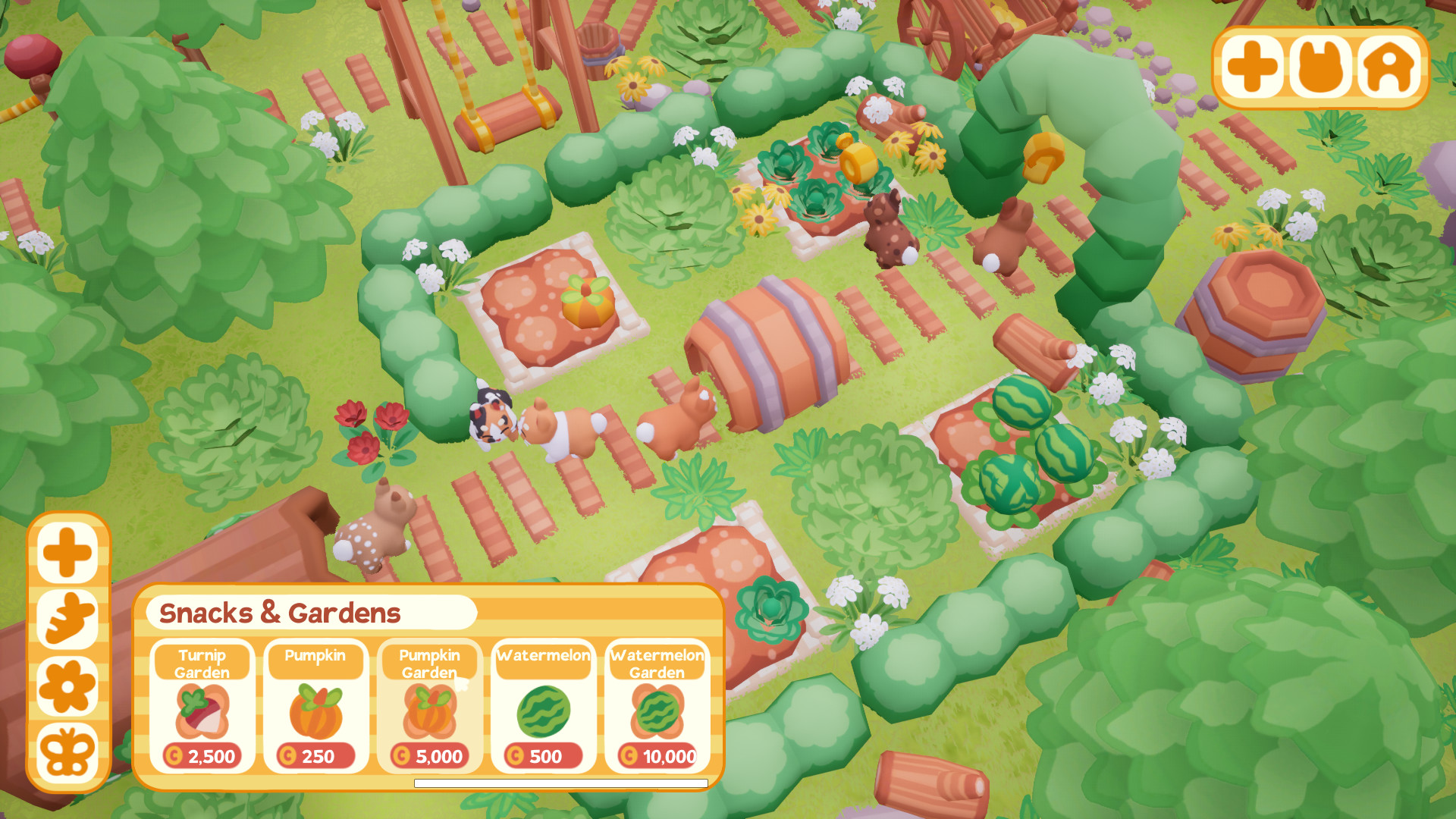 Bunny Park (above) has players building and decorating their very own nature park, as well as caring for the bunnies who live there. Pet them to keep them happy, but don't wake them up! Expand the park and increase its rating to attract more bunnies, each with their own pattern and personality. Lemon Cake (below) is about restoring an abandoned bakery by preparing pastries from farm to table. Repair the bakery with the help of a ghost, grow fruits and care for animals, mix recipes and bake pastries, serve customers, select the menu, and manage the schedule in this farming/baking management sim.
Developed by Cozy Bee Games and published by SOEDESCO, Bunny Park and Lemon Cake will be released for PlayStation 5, PlayStation 4, Nintendo Switch, Xbox Series, and Xbox One on September 30. Each game will launch both digitally and physically. Both are currently available for PC via Steam; Bunny Park launched in early 2020, while Lemon Cake launched in early 2021.
There's a lot to see in the latest trailer for Disney Dreamlight Valley
If you've ever played Animal Crossing and thought hey, this could really use some Disney in it, then Disney Dreamlight Valley may be for you. It's a combination of life sim and adventure. Players will restore Dreamlight Valley after it was destroyed by the Forgottening. The characters they meet will also need memories of the place restored. The latest trailer focuses on gameplay, covering quests, fishing, gardening, and customization options.
Dreamlight Valley is filled to the brim with Disney characters: everyone from WALL-E to Ursula is there! The specific goal is to free the Dream Castle from the Forgetting, while also unlocking unique Realms belonging to characters from Disney and Pixar films. Take on challenges from characters, while also forming friendships with them. Most of the game can be customized, from the way the Valley looks to what the main character looks like. The interior of the player's home can also be customized.
Developed by Gameloft, Disney Dreamlight Valley will be released in Early Access for PC/Mac, PlayStation 5, PlayStation 4, Nintendo Switch, Xbox Series, and Xbox One on September 6. It will be free-to-play (which I don't like but it is what it is) once it fully launches in 2023.