Welcome to Digitally Downloaded's regular catch-up news feature. With each issue we will bring you the best news that you may have missed. Grab the biggest mug you've got, fill it with your favourite brew, and catch up with us (and our favourite news anchor, Dee Dee)!
The Deathsmiles collection is coming to PC
Technically titled Deathsmiles I & II, the collection includes Deathsmiles, Deathsmiles Mega Black Label, and Deathsmiles IIX Merry Christmas in Hell. Deathsmiles is the first title, which originally launched in 2007 as an arcade game. Deathsmiles Mega Black Label is an upgraded version of Deathsmiles. And Deathsmiles IIX Merry Christmas in Hell is the sequel (or the "II"). The side-scrolling shoot-em-up is set in Gilverado, a world where Angels take centre stage.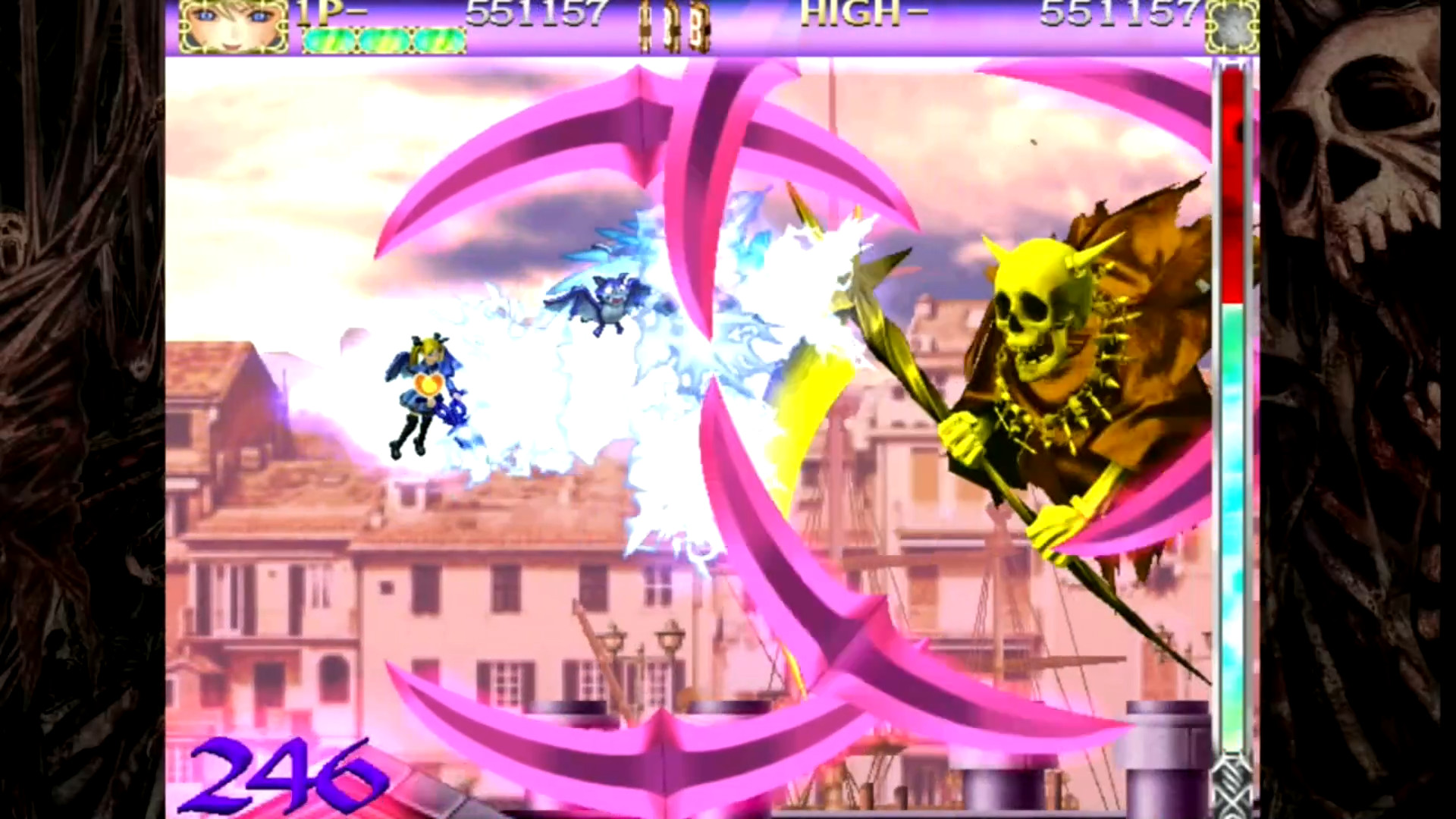 The game has gothic horror themes, cute characters, and intuitive controls. Each title comes with any game modes previously released for console versions. Deathsmiles' modes are Arcade, Normal, and Ver. 1.1. Deathsmiles Mega Black Label's modes are also Arcade, Normal, and Ver. 1.1. Deathsmiles IIX Merry Christmas in Hell shakes things up a little bit, as its modes are Arcade, IIX, and Arrange. The collection features a training mode, comprehensive options to make stages easier or more difficult, and online leaderboards for each mode of each title.
Developed by Zerodiv and published by City Connection, Deathsmiles I & II will be released for PC via Steam in the third quarter of this year. The collection originally launched for PlayStation 4, Nintendo Switch, and Xbox One last December. A physical edition is expected to launch in Japan.
There's a new trailer for Nobunaga's Ambition: Rebirth
A new trailer has been released for Nobunaga's Ambition: Rebirth, introducing the game's fief system. The system allows players to capture land and give it to their subordinates to manage. They can split it however they like, but the goal remains the same: make it prosper. Here's the trailer:
Nobunaga's Ambition: Rebirth is the latest in a long-running and much-loved historical strategy series. It is set during the Sengoku period. It also celebrates the franchise's 40th anniversary, which is huge! It features over 2,200 characters (the most in any Nobunaga's Ambition game to date) from warriors to maidens and everything in between. This makes your experience with the game absolutely individual – no two players are going to experience the same course of history with this one.
Led by Kou Shibusawa (CEO of Koei Tecmo and the mind behind the series from the start) and developed and published internally by Koei Tecmo, Nobunaga's Ambition: Rebirth will be released for PC via Steam, PlayStation 4, and Nintendo Switch on July 21 in Japan. There's no word on a western launch yet, but there's no reason to think it won't happen, given that the last few have made their way out west.
There's a Hyper Light Drifter follow-up on the way!
Titled Hyper Light Breaker, the action roguelite adventure game is set in the same world as Hyper Light Drifter. It is described as a follow-up, not a sequel. Set in Overgrowth, a new land in the same world, players can go at it alone or with friends who exploring biomes, defeating monsters, creating builds, surviving the Crowns, and overthrowing the Abyss King.
The world is in disarray and there are mysteries that need solving. The ever-changing world is your oyster. There are many ways to move, include wall-dashing, hoverboarding, and gliding. While you can play alone, players may prefer to take some friends into the fight to battle hordes of enemies. There are weapons to unlock, items to create, and a settlement to make flourish.
Developed by Heart Machine and published by Gearbox, Hyper Light Breaker will launch for PC via Steam in Early Access during the second quarter of 2023. Yep, that's a full year of waiting ahead of us! Time to get comfy!
The Courier announced for PC, consoles
Open-world adventure game The Courier promises to bring players a unique way to discover a mysterious island: while delivering mail! Games about mail seem to be on the up, with titles like Lake and KeyWe launching over the past year. The game is about eight hours long but promises to be packed with locations to uncover, secrets to learn, and a compelling storyline.
As I mentioned, it's an open-world game. There are multiple islands to unlock while delivering the mail. The story evolves one letter at a time. It features environmental puzzles and mini-games with meaning. Players can choose to explore by boat or by foot (though let's be real, both will likely be imperative to success).
Developed by Crescent Moon Games and published by PM Studios, The Courier will be released for PC via Steam, PlayStation 5, Nintendo Switch, and Xbox Series later this year.