DigitallyDownloaded.net wouldn't be the website it is without its mascots. Dee Dee, Nettie, Lorin and Amelia don't just appear in our visual novels (don't forget to check out the free demo for the upcoming A Week on the Water if you haven't yet!). They also appear across the website, representing everything from our news segments, to podcasts, to the Dee Dee Zine, and our awards.
If you're a fan of the girls (and we might be biased here, but we reckon they're all gorgeous!) then we've set up a massive online merchandise store. It's via RedBubble, which we selected for the uncompromisingly high quality of the products that they produce, as well as their ability to ship just about anywhere in the world, quickly.
You can be sure that with RedBubble you're not just getting great art on stuff, but the stuff itself is truly premium, lasting quality.
There are now 25 designs on our RedBubble store, and hundreds of products, ranging from notebooks to clocks, pillows to stickers, posters to clothing. We thought we'd start a weekly feature looking at some of those products, highlighting new designs in the store, and showcasing the most popular goods.
Today we're showcasing some of the best notebooks we've got on the store. We sell both hardcover journals and spiral notebooks, so however you like to write, we've got you covered. Take one of these into your work meetings or classrooms and you're sure to get some attention!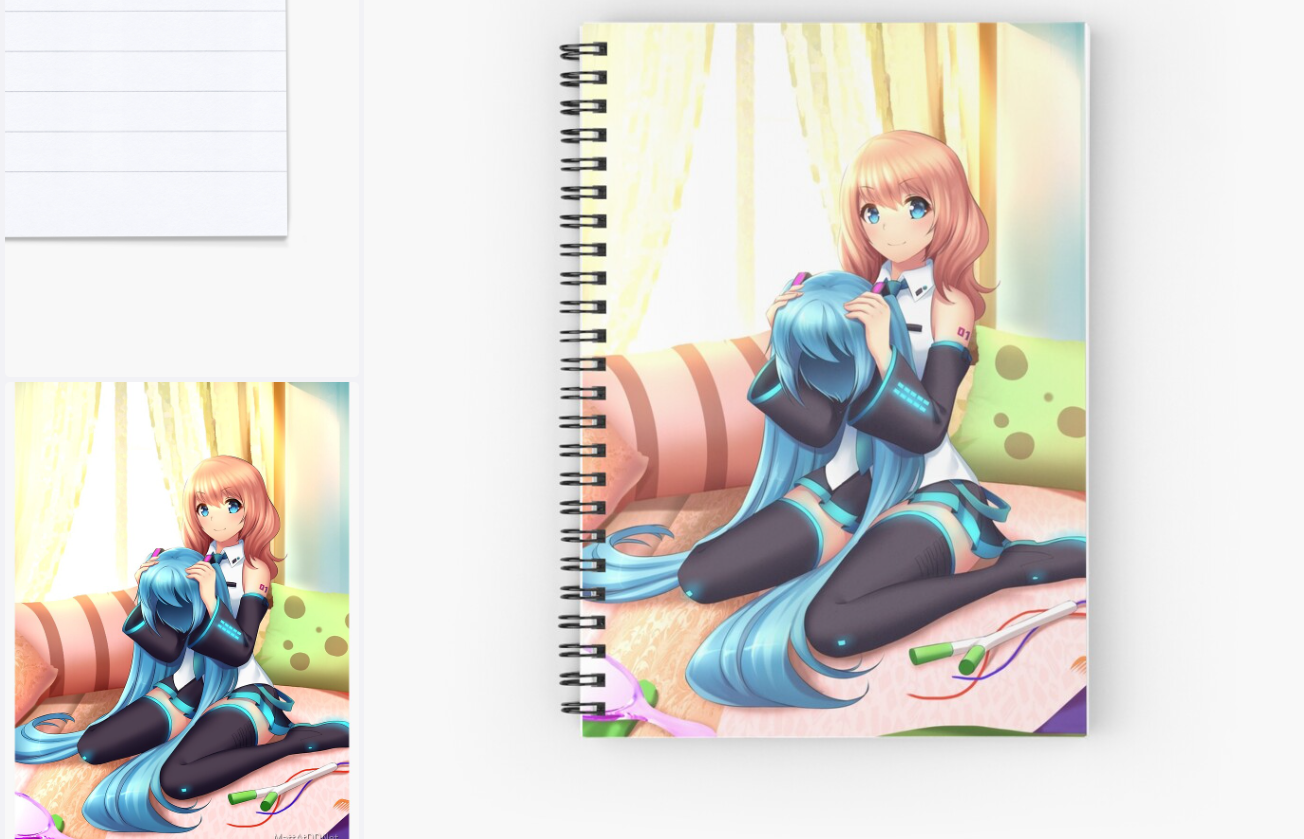 There is something very familiar about who Dee Dee is cosplaying here as… I can't place it though. Can you? This was actually one of the very first Dee Dee arts that was produced when we created her several years ago now (because of course this was one of the first arts we'd get done), and it remains one of my very favourites.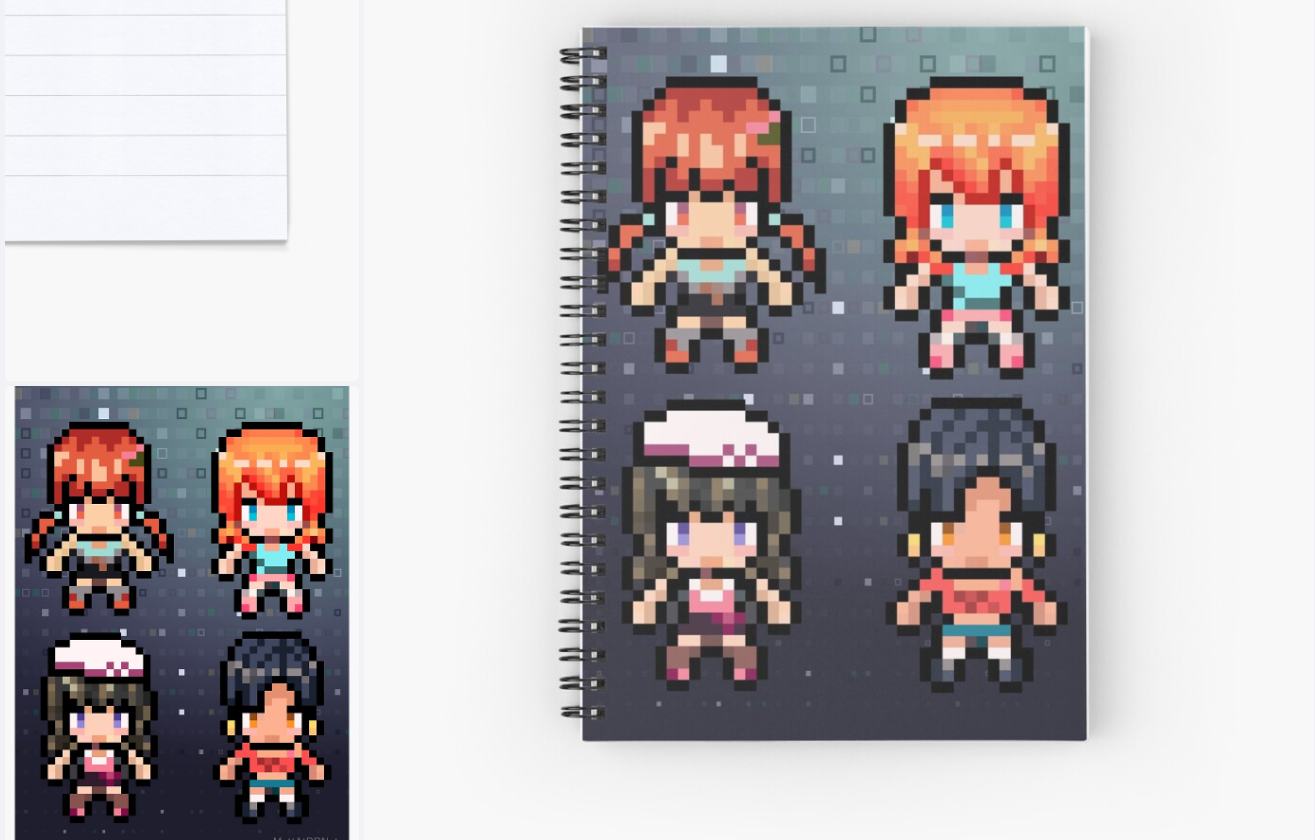 What would the DDNet girls look like if they were in an old-school Pokémon game? That was the question that we asked ourselves at some point, and these designs are what an artist came up with? They're pretty cute, don't you think? This is actually a notebook I bought for myself and bring it to events and what-not (because when people inevitably ask what these mascots are I can talk up DDNet, ya see?). I'll be taking it to Tokyo Game Show this year. Here's hoping that I can convince a developer to put the characters in their games as cameos. I'm thinking Dead or Alive, personally.
Now, before you say anything about this hardcover journal being "back to front," it's actually designed that way, in the vein of traditional Japanese books, where the back cover is, in fact, the front cover. You can of course use it the normal way too – the landscape on the front side of the book is pretty gorgeous in its own right, we think! What better way to jot down notes for the epic adventure you're writing than in a book inspired by one of the most epic adventures of all?
Lorin's the girl with the bike in the Dee Dee universe, and this hardcover journal looks as cool as she does in her riding gear. For those of you wondering where the costume comes from, it too was inspired by a Hatsune Miku design, though I personally think the costume suits Lorin better (though I may also be biased on that count…).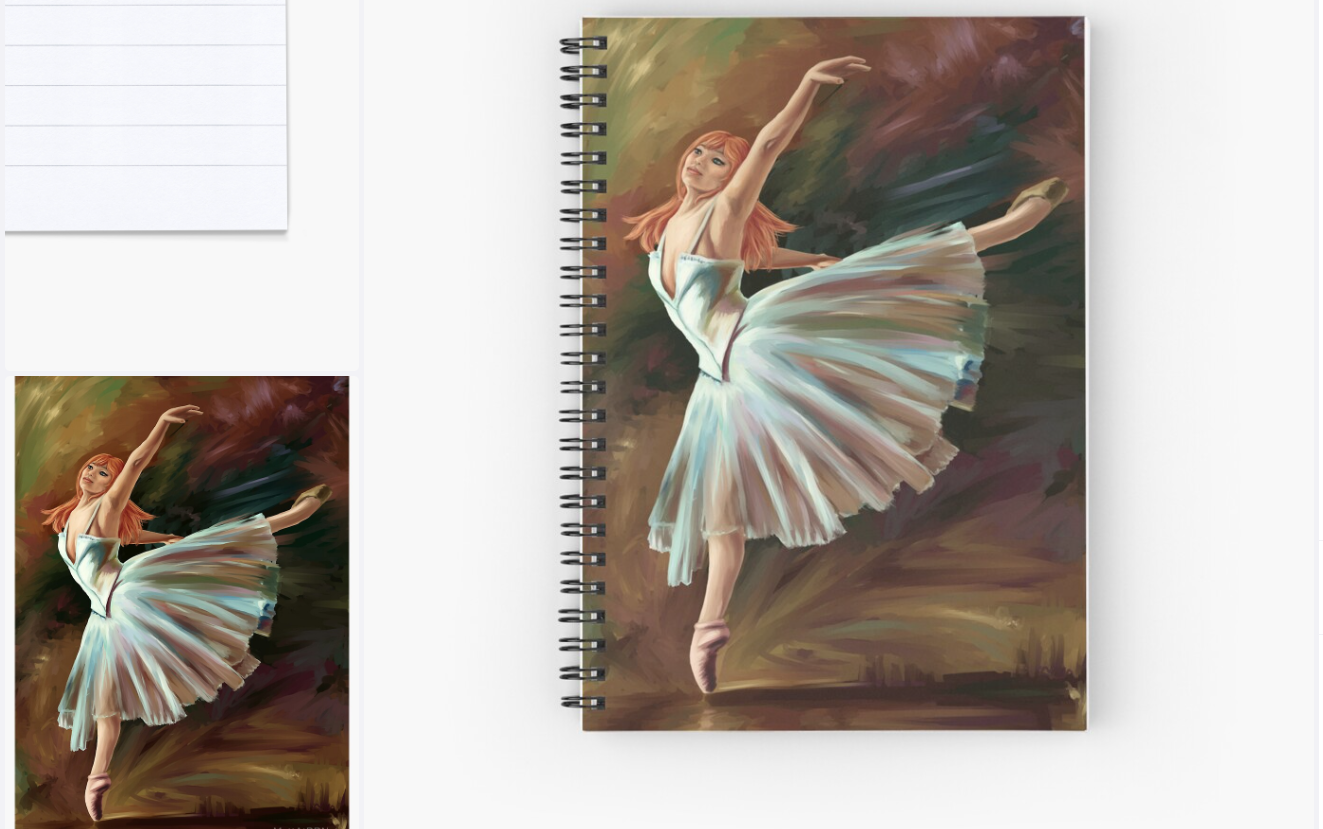 To finish on a classy note, we have the Dee Dee Degas art on a spiral notebook. Inspired by Edgar Degas and his incredible paintings of ballerinas, this art asks what Dee Dee might look like were she less anime and also painted by an impressionist. Use this notebook to take notes when you next visit an art gallery.
This is just a tiny selection of the books available at the Dee Dee Redbubble store. Why not check out the entire store, and grab yourself some great merchandise! Check back regularly, too, as we're always adding new art and designs.