That is one of the weirdest headlines I've ever written, so I'd like to thank Eastasiasoft Limited for this opportunity. The developer/publisher has revealed an original IP, Otoko Cross; it also revealed its debut game, Otoko Cross: Pretty Boys Mahjong Solitaire. Proudly touted as being the first of its kind, the game features otokonoko crossdressing, a common theme in anime, manga, cafés, and cosplay. The term refers to males with distinctly feminine manner and appearance who often cross-dress with the result being charming. Here's the debut trailer:
For any a bit concerned about the content because of the term "crossdressing," Eastasiasoft Limited says it has taken "great care" in representing the theme with passion and authenticity. I know personally, the term "crossdressing" is something rarely used anymore. That being said – I learned something new today! I'd never heard of otokonoko crossdressing before today and I appreciate the brief introduction to something I didn't even know existed. It brings up a lot regarding gender lines and the blurring happening between them, and is a reminder that someone's biological sex or chosen gender doesn't have to define them.
For any of those concerned about the content solely because men shouldn't dress like women: if you don't think the topic is acceptable, this isn't the news story for you. I'm not here to write an essay on gender constructs and gender as performance art.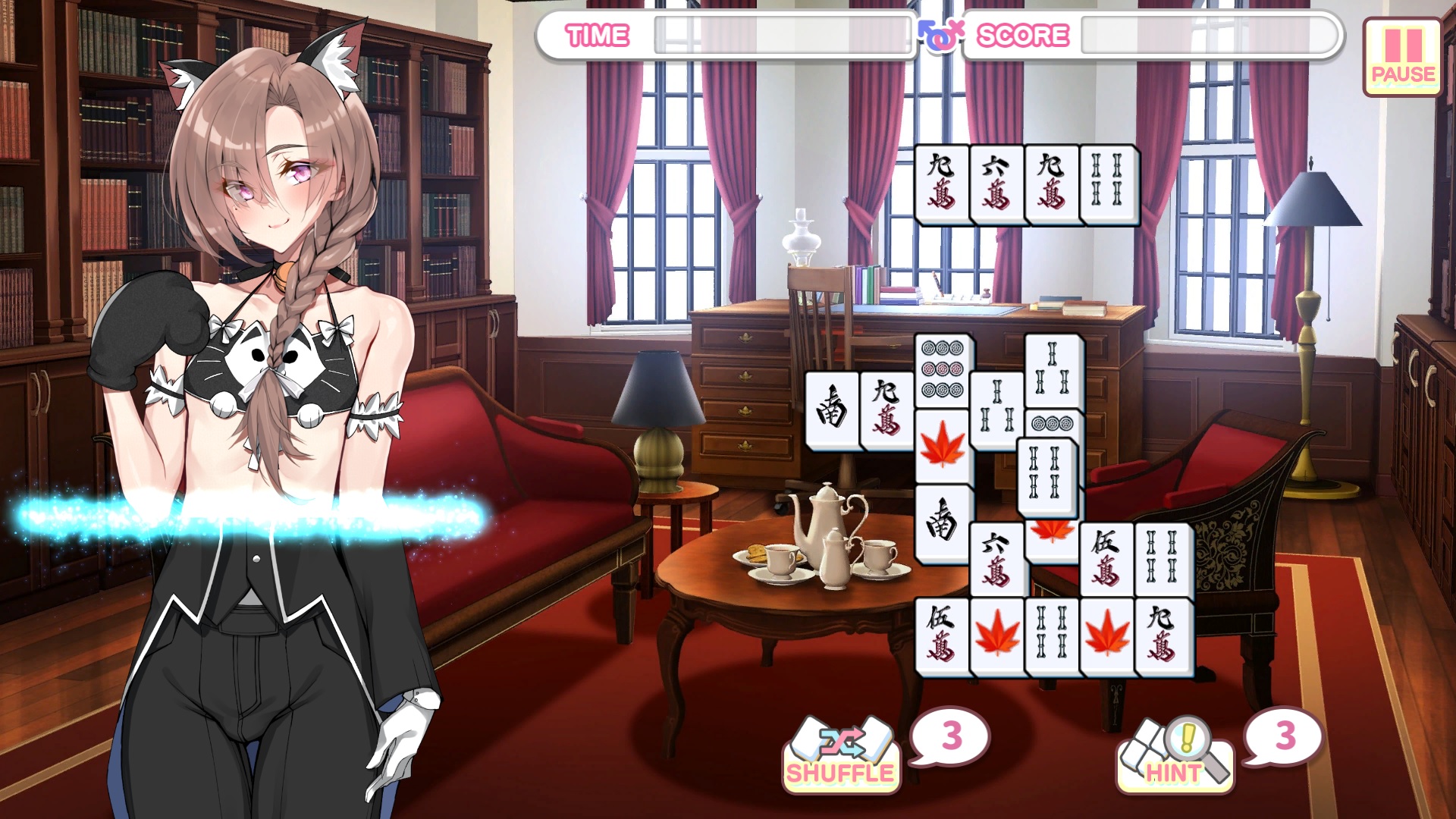 The developer proudly declares, "saucy reveal mechanics aren't just for pretty girls anymore" and if I could stand up and applause in a written medium, I totally would. The game is based on traditional tile-matching Mahjong, while cute male characters will challenge you to more difficult puzzles and reward you by dressing up in feminine attire as a reward for every third cleared stage. Butlers transform into maids, cowboys into cowgirls, and more. I do take issue with something though: doctors transform into nurses. Like women can't be doctors. As if.
As new outfits are revealed, new images will be added to the Dressing Room and can be viewed at any time. Easy mode has no timer, hints, and shuffle assists. Normal mode has players racing the clock and creating combo tile matches to advance in the online leaderboards. There are 60 unique tile layouts and randomised patterns.
Developed and published by Eastasiasoft Limited, Otoko Cross will be released for PC via Steam.