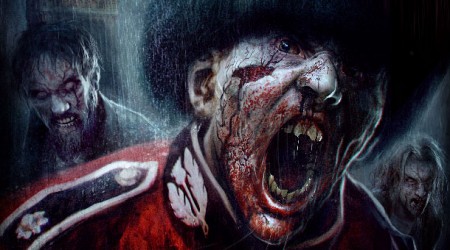 Ubisoft's Wii U Zombie survival game will not be on the receiving end of a sequel any time soon thanks to the original title being "not even close" to making a profit.

According to a story posted on MCV by way of gamesindustry International, Ubi CEO Yves Guillemot has stated that the original (and likely only) ZombieU game hasn't made a profit despite being one of the more popular launch games for the console. He went on to say that the game actually wasn't "even close" to making money for the publisher and that "there are no plans (or even desire) for a sequel".
Nintendo fans can also look to ZombiU's poor performance as the reason that Rayman Legends went multiplatform. A bombshell of an announcement at the time, Rayman Legends was one of the Wii U's big exclusive titles and gamers loyal to Nintendo were none too happy with Ubisoft when the announcement to go multiplatform was made. Now though, you can plainly see why the company made the change. Apparently Ubisoft is so shaky on its support for the Wii U that their current plans only include supporting Nintendo's latest machine through this coming Holiday season; which is a bombshell of an announcement all by itself.
Not the greatest of times for one of gaming's oldest and best loved houses.