Welcome to Digitally Downloaded's weekly catch-up news feature, the catch-up coffee. With each issue I will bring you the best news that you may have missed. Grab the biggest mug you've got, fill it with your favourite brew, and catch up with us (and our favourite news anchor, Dee Dee)!
Digital sales of Taiko no Tatsujin: Drum 'n' Fun to end
Bandai Namco has announced that digital sales of Taiko no Tatsujin: Drum 'n' Fun will be stopped by the end of the month. The rhythm game features over 70 songs, including some from Super Mario Odyssey and Splatoon 2. It can be played by up to four players in Party Mode, which features 20 songs and two difficulty options.
A message from Bandai Namco states, "We would like to express our heartfelt gratitude to all our customers who have purchased or played the game, and we kindly ask for your understanding in this matter. Please also consider continuing the drumming fun with Taiko no Tatsujin: Rhythm Festival for Nintendo Switch." No further reasoning was given.
Developed by DokoDoki Groove Works and Bandai Namco, and published by Bandai Namco, Taiko no Tatsujin: Drum 'n' Fun will no longer be available via the eShop for Nintendo Switch beginning November 30. Additional DLC will still be available to purchase, and players will also be able to redownload DLC.
Resident Evil 4 launching for Apple platforms next month
Announced at an Apple Event in September, the Resident Evil 4 remake is set to launch for iPad, iPhone, and Mac this December. Phone-wise, it will only be available for iPhone 15 Pro and iPhone 15 Pro Max. For iPads and Macs, it will work on anything with an M1 chip or later.
Set six years after the biological disaster in Racoon City, the game follows Leon. He's been recruited as an agent reporting directly to the president, and is sent to rescue the president's kidnapped daughter from a secluded European village… where something is terribly, terribly wrong with the villagers. DLC titled Separate Ways will expand on the story, following Ada Wong on a secret mission.
Developed and published by Capcom, Resident Evil 4 will be released for iPad, iPhone, and Mac on December 20. The Separate Ways DLC will launch at the same time.
Fantasy Life i: The Girl Who Steals Time is delayed
Fantasy Life i: The Girl Who Steals Time was set to launch this year, but rumblings started that it would be delayed when no release date had been announced by the beginning of November. Last week, a game advert stated it would launch in 2024, and Level-5 later confirmed this news. This one's a bummer, as I am seriously looking forward to it. Still, I'd rather they take more time and avoid crunch or launching an unfinished game.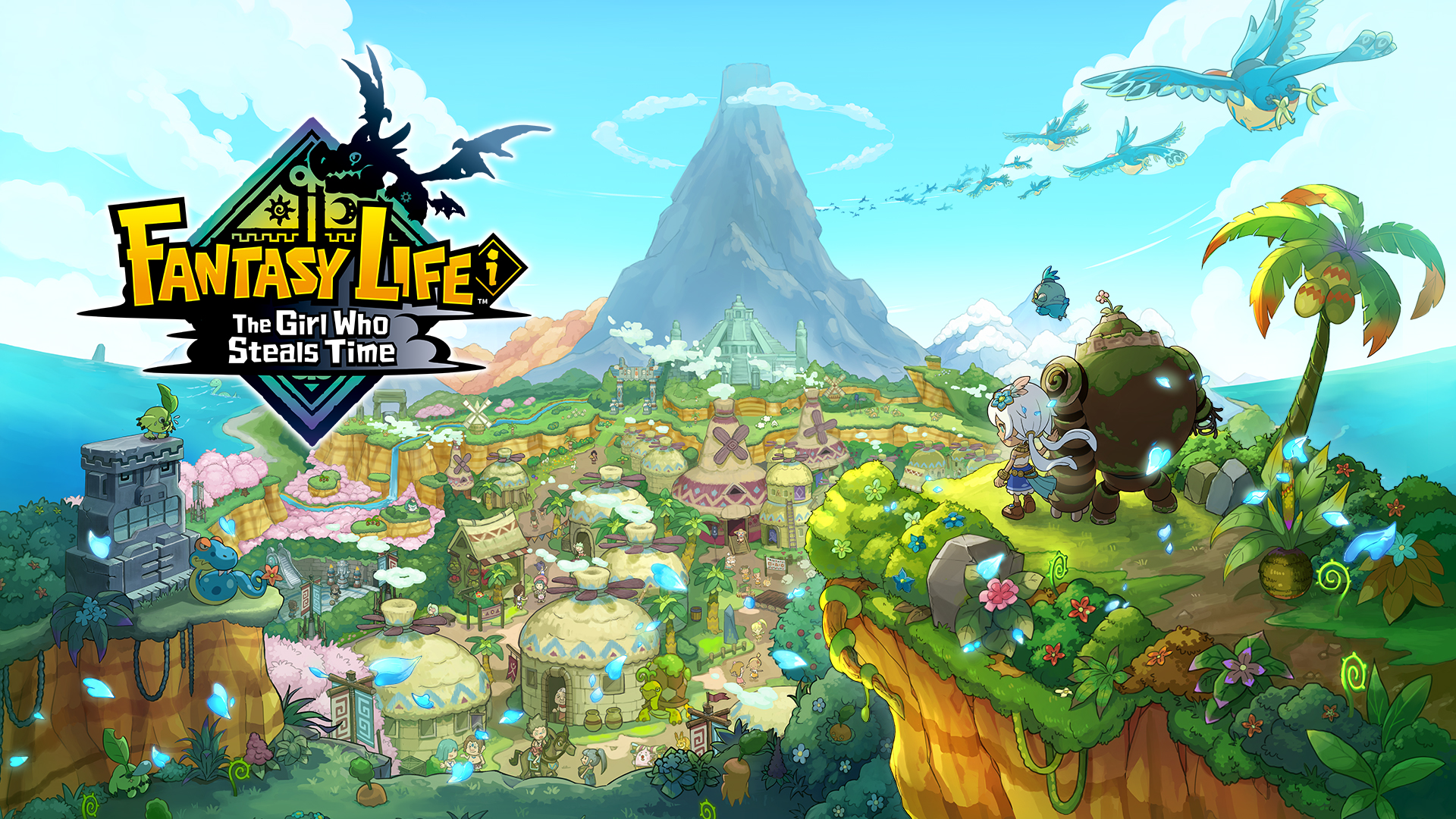 The developer states that they delay is to deliver the game that was promised in the best possible quality. It is expected to announced a release date during Level-5 Vision 2023 II, an online event taking place on November 29.
Developed and published by Level-5, Fantasy Life i: The Girl Who Steals Time will be released for Nintendo Switch in 2024.
Life sim RPG Our Life on Water set to launch in 2024
Last week, Different Tales announced Our Life on Water; it is a life simulation RPG expected to launch for PC next year. The game is set in a fictional country inspired by the Mekong River regions and their floating villages. After arriving in the village, you assume the role of Rivertalker – the community's link to the spiritual realm. The modern world poses many dangers, compelling you to turn to the River Spirits along with a talking otter.
The River is your new home. Collect bambo and trash, recycle, craft items, construct structures, fish, tend to crops, and raise animals. With regards to village life, you'll attend council meetings and social events; find a way to create a strong, resilient community where everyone supports one another. Explore the monsoon scenery where there is a touch of magical realism: travel by boat, then swim and dive for artifacts. It is here you can gain the favour of the River Spirits. Thanks to the modern world, your environment and cultural identity are in danger. You'll have to make choices that impact the village, and hopefully save it.
Developed and published by Different Tales, Our Life on Water will be released for PC via Steam in 2024.