Back in June, Nintendo announced Super Mario Bros. Wonder through a Nintendo Direct. Today, Nintendo posted a 15-minute presentation solely for the game featuring new gameplay, new power-ups, and transformative Wonder effects from the upcoming Nintendo Switch game. It also announced a new Mario-themed OLED Nintendo Switch model.
In Super Mario Bros. Wonder – the first 2D side-scrolling Super Mario Bros. game in over ten years – the benevolent Prince Florian invites Mario and his friends to the Flower Kingdom, a not-so-distant land just beyond the Mushroom Kingdom. Bowser, though, has other plans. He himself merges with Prince Florian's castle with a single touch of the mysterious Wonder Flower. His newfound power causes chaos to spread the land. It's up to Mario and his friends to stop Bowser and save the Flower Kingdom.
The Flower Kingdom is made up of six distinct worlds that circle the Petal Isles; so that's seven areas total. Visit multiple islands, dive into the sea, and spelunk through the caves. Players can walk freely through open areas on the world map. Wonder Flowers thrive of the world's mysterious power, releasing it when in bloom. When players touch a Wonder Flower, dramatic changes happen: pipes might start moving, the terrain can tilt, perspective can change, or it can be like floating through space.
The game features some new power-ups. This includes the Elephant Fruit to turn Mario and some of his friends into an elephant form. They can then throw around its weight, swinging its trunk to attack enemies, break stuff, and dash across large gaps. The Bubble form allows players to blow floating bubbles to capture distant enemies. The Drill form makes it easy to deal with spiky or hard-headed enemies, as well as grants the ability to burrow and move through the ground.
There are also new enemies. Hoppycats will copy players when they jump. Melon Piranha Plants spit seeds. And Maw-Maws will eat anything that comes close. In-game badges present new opportunities to gain special abilities. There's the Wall-Climb Jump badge, the Dolphin Kick badge, the Crouching High Jump badge, the Grappling Vine badge, and the Invisibility badge.
Now onto the Nintendo Switch itself.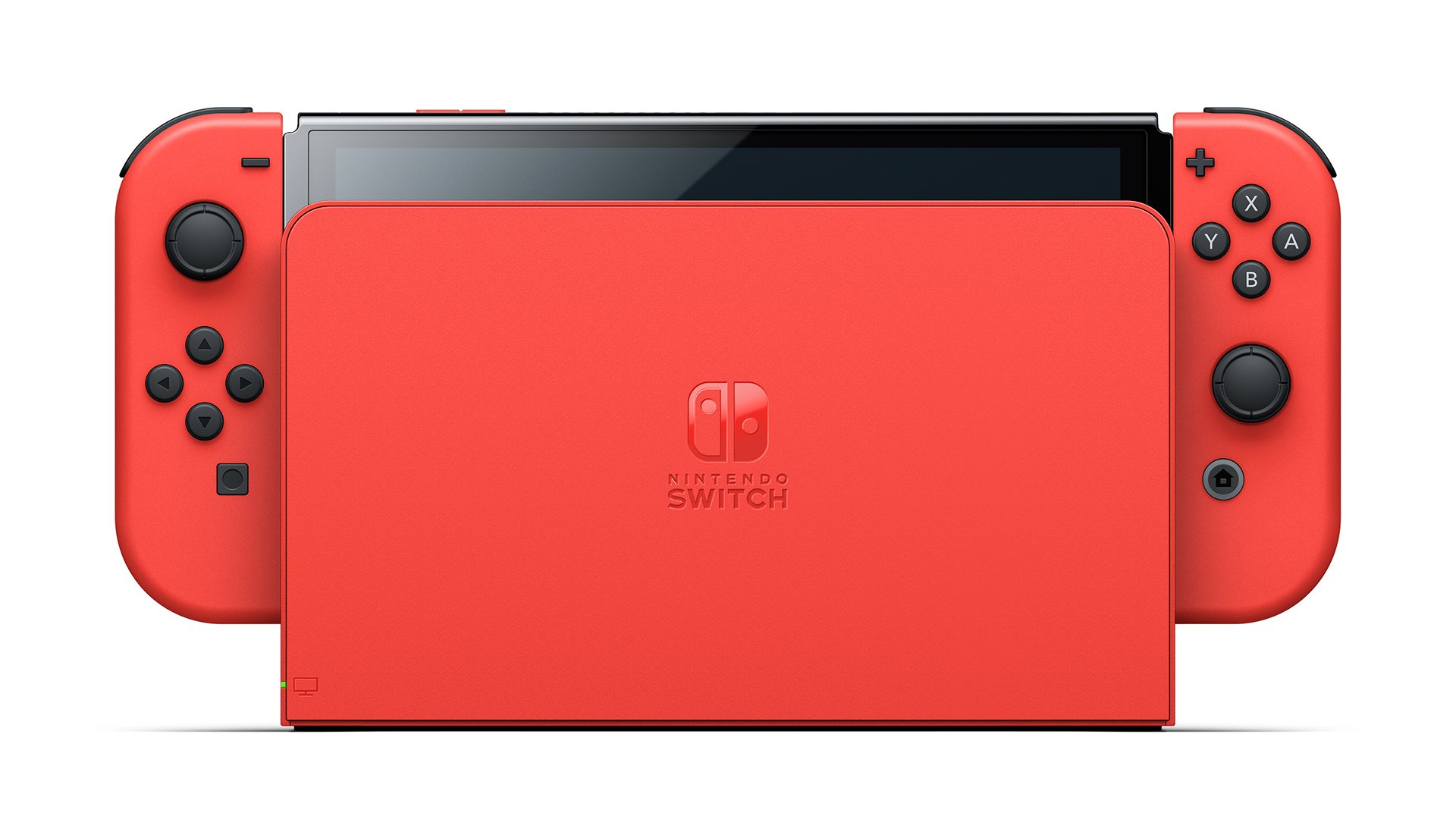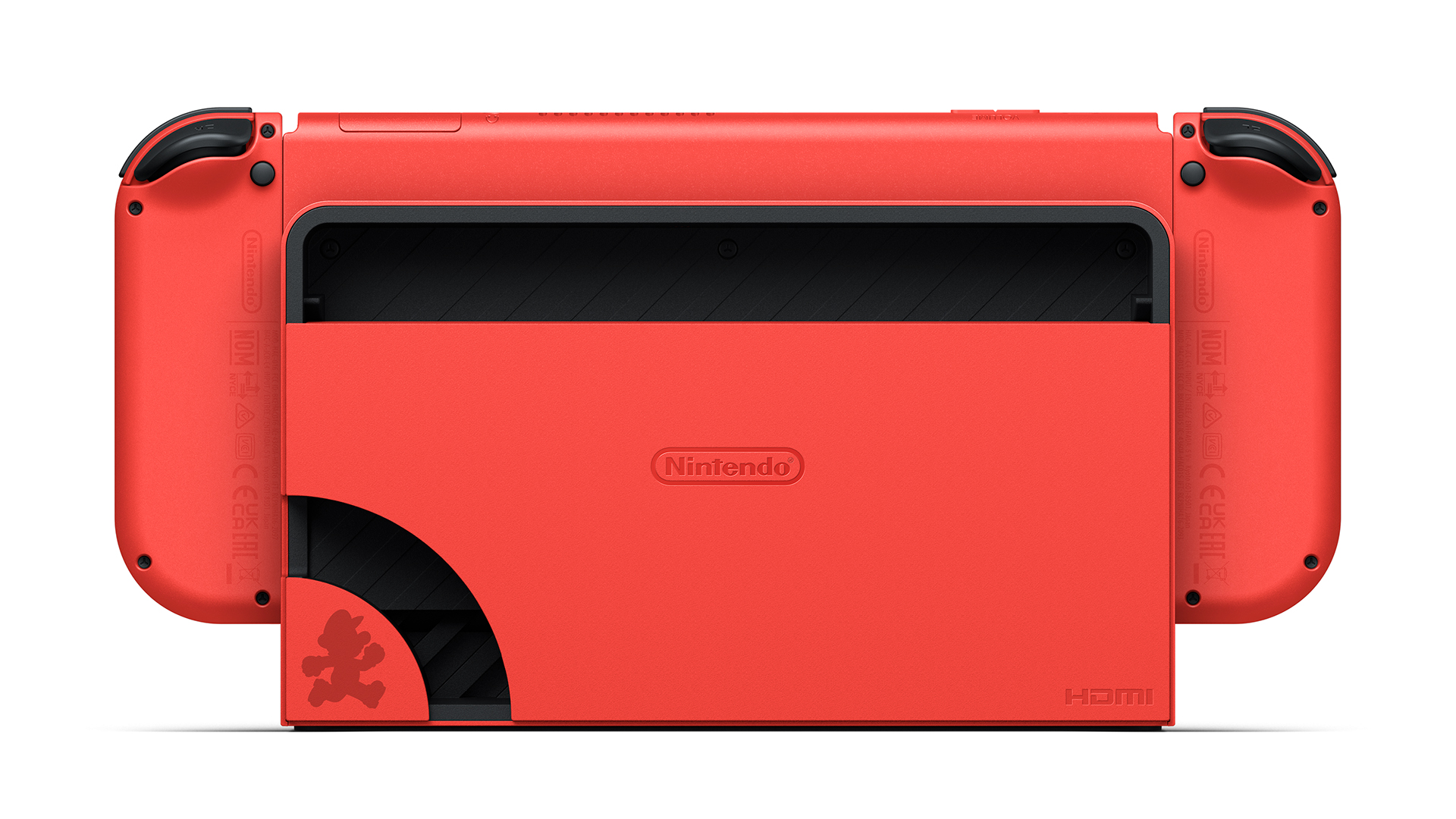 It's all Mario red. The back has a silhouette of a jumping Mario, and the contains some (super cute) hidden coins. On the surface, though, it just looks like an all-red version of the console, rather plain. It will be released on October 6 for a suggested retail price of US$349.99.
Developed and published by Nintendo, Super Mario Bros. Wonder will be released for Nintendo Switch on October 20.