I really like the fact Eastasiasoft does these short (under 15 minutes) showcases on a regular basis. This time, the "Summer 2023" showcase features games mostly launching in July/August, with some going into September. This article's header image is from Another World Mahjong World. Other highlights include Rainbow Skies, Giant Wishes, release dates for Mugen Souls Z and Sword and Fairy Inn 2, and more. Surprisingly, there's nary a Pretty Girls or Otoko Cross game in sight – has Eastasiasoft slowed down on making those titles?
Game highlights
Rainbow Skies
Strategy RPG Rainbow Skies follows Damion, an aspiring monster tamer that fails his final exam (and destroys the monster compound) due to a nasty hangover. He tries to cover it up, but things turn from bad to worse. He and his examiner, Layne, end up finding themselves between two rival superpowers. The game is filled with murky dungeons and traditional turn-based battles. Monsters are taxable, and there's a variety of weapons, equipment, and skills offered to customize character development possibilities. Rainbow Skies will be released for Nintendo Switch in August 2023.
The Bridge Curse: Road to Salvation
The Bridge Curse: Road to Salvation explores the events surrounding one of Taiwan's best-known supernatural incidents, set at Tunghu University. Six college students challenge the urban legends of a lingering female ghost, awakening a curse that nobody knows how to break. Be stealthy to avoid to ghost, piece together the mystery, and find a way off campus. The game features intense action, puzzle elements, immersive exploration, and – for the first time – English voiceovers. The Bridge Curse: Road to Salvation will be released for PlayStation 5, PlayStation 4, Nintendo Switch, Xbox Series, and Xbox One in August 2023.
Giant Wishes
I love a good visual novel, and I have big hopes for Giant Wishes. A young florist, Runi, has been disrespected time and again in her village. She decides to find a giant woman who was desperate for vegetable garden repairs, and barter for help. Enter Lady Blerog, a fierce retired warrior who has a secret vitamin whey capable of turning any human into a giant. The game has four different endings, achieved by making choices for Runi. Giant Wishes will be released for Nintendo Switch on August 25.
Ball laB II
Ball laB II is super minimalist, a straightforward precision platformer where each stage fills a single screen. The objective is to get from one end of the level to another without falling victim to hazards like spikes and pitfalls. As a ball, roll along flat surfaces, bounce to ledges, hop onto platforms, double-jump, and ride elevators. If you hit a hazard, you'll respawn at the beginning of the stage but add to the death counter. Ball laB II will be released for PlayStation 5, PlayStation 4, Nintendo Switch, Xbox Series, and Xbox One later this year.
Another World Mahjong Girl
Another World Mahjong Girl has players take on the role of a dedicated mahjong fan, reincarnated into another world filled with beautiful ladies wanting to learn the game. Become a first-rate mahjong tutor to elves, fairies, succubi, and other companions; all while building a team to challenge the realm's top players. During your travels, get closer to the Mahjong Princesses in training, forming relationships and unlocking saucy scenarios. The game, at its heart, is a dating sim with a lighthearted narrative. Another World Mahjong World will be released for Nintendo Switch later this year.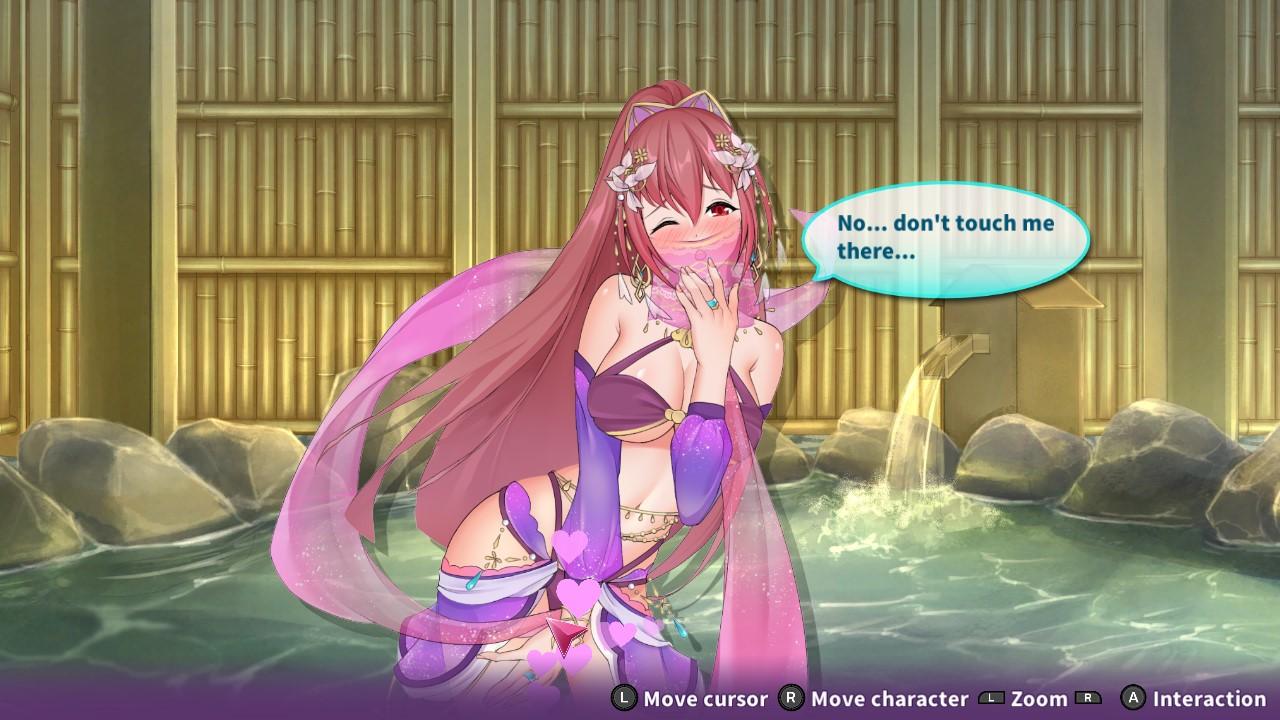 Full list of featured games
Mugen Souls Z (launching September 14 for Nintendo Switch; more info here)
Feeble Light (launching July 7 for PC, PlayStation 5, PlayStation 4, Nintendo Switch)
Sea Horizon (launching July 12 for PC, PlayStation 5, PlayStation 4, Xbox Series, Xbox One)
Chaos Galaxy (launching July 13 for Nintendo Switch)
Sword and Fairy Inn 2 (launching July 27 for Nintendo Switch; more info here)
Rainbow Skies (launching August 2023 for Nintendo Switch)
The Bridge Curse: Road to Salvation (launching August 2023 for PlayStation 5, PlayStation 4, Nintendo Switch, Xbox Series, Xbox One)
The Red Exile – Survival Horror (launching August 2 for PlayStation 5, PlayStation 4, Nintendo Switch, Xbox Series, Xbox One)
Xuan-Yuan Sword: Mists Beyond the Mountains (launching in 2023 for PC and Nintendo Switch)
Giant Wishes (launching August 25 for Nintendo Switch)
Rayland 2 (launching August 16 for PlayStation 5, PlayStation 4, Nintendo Switch, Xbox Series, Xbox One)
Betomis (launching in 2023 for PC, PlayStation 5, PlayStation 4, Nintendo Switch, Xbox Series, Xbox One)
RedRaptor (launching August 23 for PC, PlayStation 5, PlayStation 4, Nintendo Switch, Xbox Series, Xbox One)
Ball laB II (launching in 2023 for PlayStation 5, PlayStation 4, Nintendo Switch, Xbox Series, Xbox One)
Neko Journey (launching August 18 for PlayStation 5, PlayStation 4, Nintendo Switch)
Another World Mahjong Girl (launching in 2023 for Nintendo Switch)
Slime Girl Smoothies (launching August 4 for Nintendo Switch)
Games not featured
EchoBlade (launching July 5 for PlayStation 5, PlayStation 4, Nintendo Switch, Xbox Series, Xbox One)
Agriculture (launching July 19 for PC, PlayStation 5, PlayStation 4, Nintendo Switch, Xbox Series, Xbox One)
Magic Exposure – Yuri Visual Novel (launching July 25 for PlayStation 5, PlayStation 4, Nintendo Switch; more info here)
Fluffy Milo (launching August 9 for PC, PlayStation 5, PlayStation 4, Nintendo Switch, Xbox Series, Xbox One)
Watch the showcase