Back in 1982, Atari released Haunted House. Now, over 30 years later, it's getting a "reimagining" courtesy of developer Orbit Studio. The game pays homage to the original survival horror adventure by seamlessly adopting roguelite elements while incorporating stealth-based gameplay and haunting boss battles. While there's no release date yet, I'm keeping my fingers crossed that it will launch at the perfect time: just before Halloween.
Lyn Graves is the precocious niece of legendary treasure hunter Zachary Graves. She visits her uncle's mansion with her closest compatriots. It turns out, the house has been overrun with ghouls and monsters who immediately grab and "spirit away" all of her friends. To free them, as well as her uncle, Lyn will have to find the shattered pieces of a magical rub and put them back together. This will contain the troublesome poltergeists.
The floor layouts are procedurally generated, and include shifting walls, unpredictable enemy placements, and unique encounters with ghosts. Lyn has to creep, sneak, and dash through hordes of ghouls and eerie ectoplasms to find her friends and uncle. Each urn shard is protected by a boss, and Lyn will have to think on her feet to defeat them. If she gets knocked out, she ends up back at the house's entrance and has to face an entirely new floor layout and enemy placement. Lyn has to collect gems the power up skills and perks that make each next trip a little bit easier, with her being a little bit stronger.
It kills me (ha) that there's no trailer yet, but here are a couple screenshots: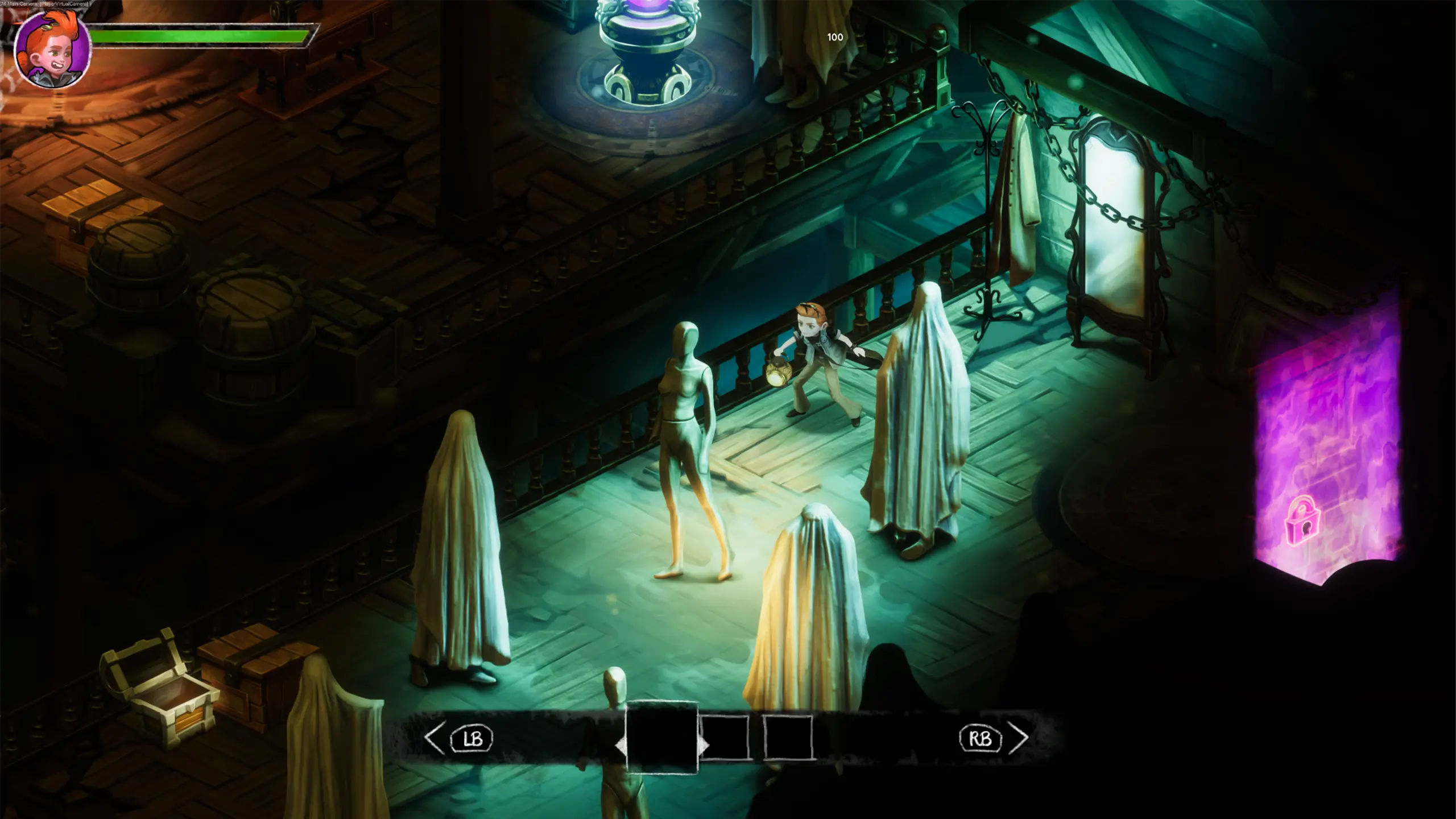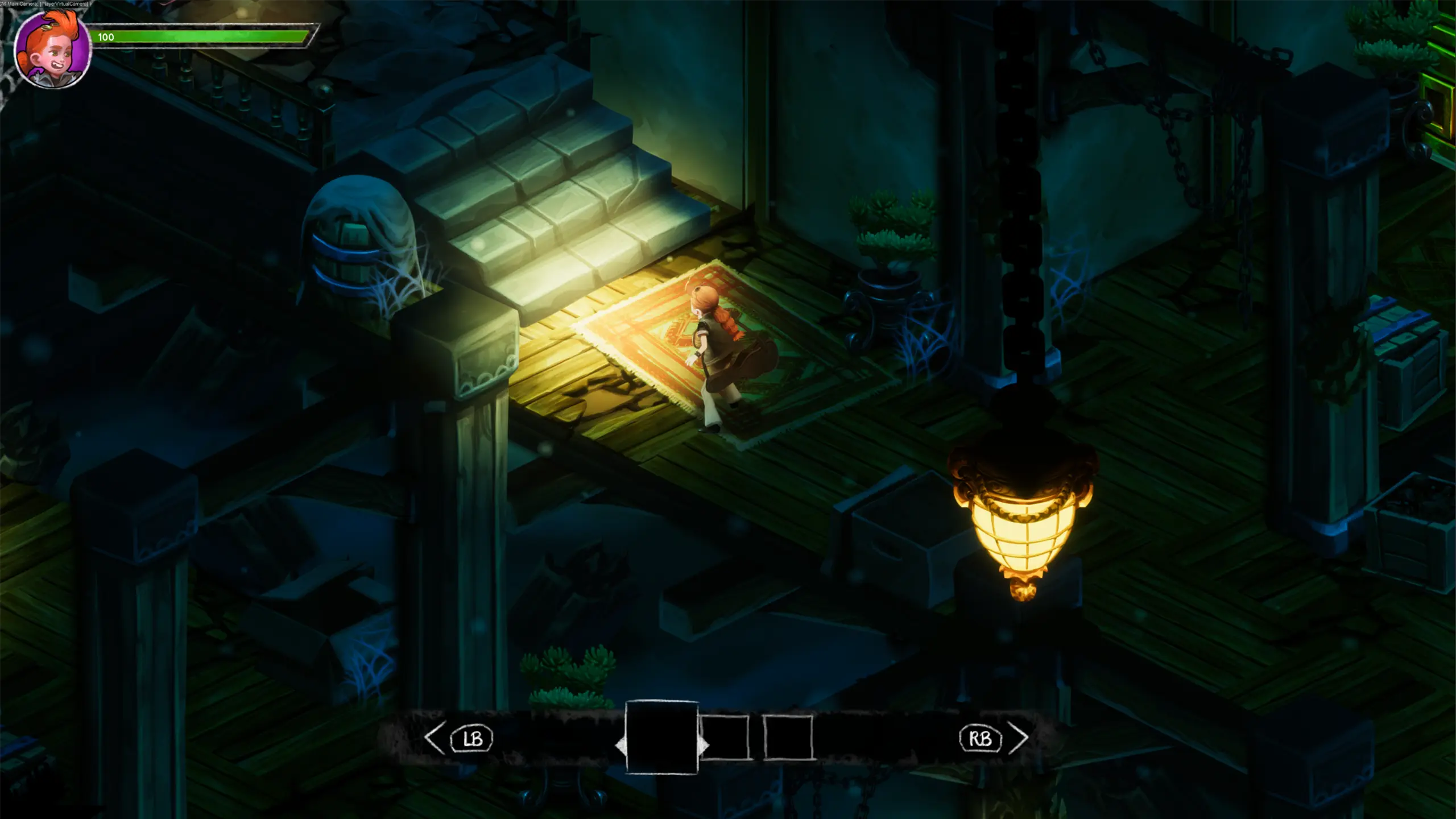 As Lyn explores the house, she'll free her trapped friends one by one. Each becomes a playable character that can be used for a deep dive into the mansion. Each friend has different stats, so the game is a new experience depending on who you explore with. The house is filled with collectibles and lore based on the original game and other Atari classics from the golden age.
The game is made in a whimsical, cartoonish style that veils the chills inside the house. It rides the line between goofy and spooky, making it rated for everyone with mostly stealth-based gameplay and only light combat sequences. Players must focus on movement and solving challenges, along with using traps and items at their disposal to distract the spooks.
Developed by Orbit Studio and published by Atari, Haunted House will be released for Atari VCS, PC via Steam/Epic, PlayStation 5, PlayStation 4, Nintendo Switch, Xbox Series, and Xbox One.