Sometimes I get captivated with games I haven't played, and there's where I'm at with the entire Atelier series. I'm yet to touch one of the titles… yet I can't help but follow the news of every. single. game. When Atelier Marie Remake: The Alchemist of Salburg was announced, I thought great, this is my time to get into the series! And I'm still planning on it. Today, pre-orders across the board opened for the remake of the first Atelier title. New artwork was also released, as well as details on a deluxe edition.
Atelier Marie Remake: The Alchemist of Salburg takes place in Salburg (duh), a city that is the capital of the Schigsal Kingdom. Marie is a subpar student at the Royal Magic Academy. She has five years to create an item that will satisfy her teacher. To succeed, she will need to improve her skills by buying the books and told needed for synthesis. She will be able to synthesize objects and check her assignments in the atelier gifted to her by her teacher. To gather ingredients, she will leave the city. She'll have to be careful, though, to not cross paths with one of the many monsters out there!
To ready for battle, players will buy weapons and armour at the Weapon Shop, and hire adventurers to defeat the monsters together. At the Sky Tavern, Marie will meet various characters that she can befriend, and then she can accept their requests.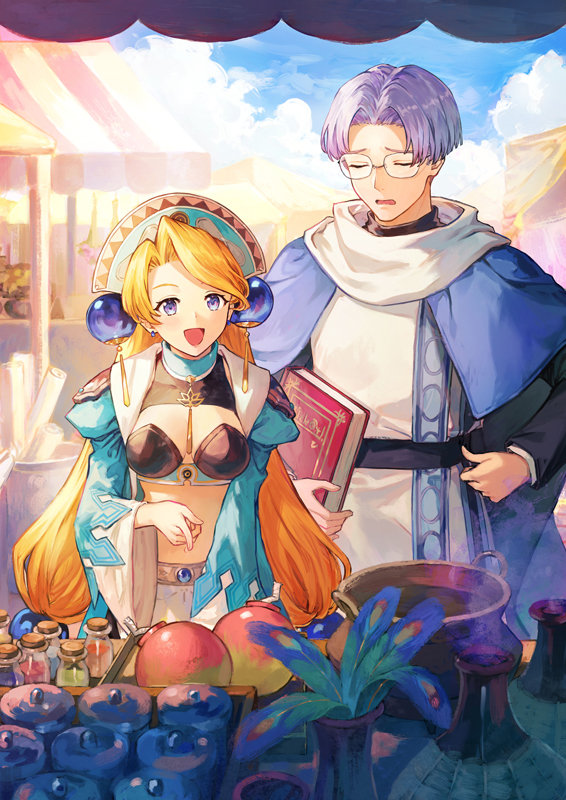 Players who pre-order the game by July 12 will receive a pre-order bonus called the Useful Items Set. The Digital Deluxe version o f the game will includes the remake, the original game, the Gust Extra BGM Pack, and the Another Look costume set. For players that purchase the standard version of the game but decide they want more, a Digital Deluxe Upgrade Pack will be available with all of the above minus the remake. Starting with the game's launch, two free DLCs will be available to celebrate the series 25th anniversary: the 25 Glasses accessory, and the Atelier Series Legacy BGM Pack.
Developed by Gust and published by Koei Tecmo, Atelier Marie Remake: The Alchemist of Salburg will be released digitally for PC via Steam, PlayStation 5, PlayStation 4, and Nintendo Switch on June 13. There is no physical launch expected at this time.