It's that time of year, friends! The house is filled with greens and reds, the music channels all start dropping the Wham, Buble and Mariah, the fridge fills up with eggnog and we gorge ourselves on fruit mince pie. It's such a special time of year!
We love the season at DDNet, and one of the best things about it is that it's also the perfect time to catch up on some games. When you're not juggling parties and gatherings, it's a slower time for work and it's easier to steal a bit of time on the side to play something new, or finally get through that game that you stalled on.
Each year at DDNet we run a "games of Christmas" list, that works just like an advent calendar. We count down to Christmas by sharing one game recommendation for the season each day. Crank up the Jingle Bells and get into the spirit of the season with these!
(And yes I know we missed one of the countdown yesterday – apologies for that. Technical issues and I was away for the day. We're back on track now!)
Day #12: Mario Strikers: Battle League (Read our review here)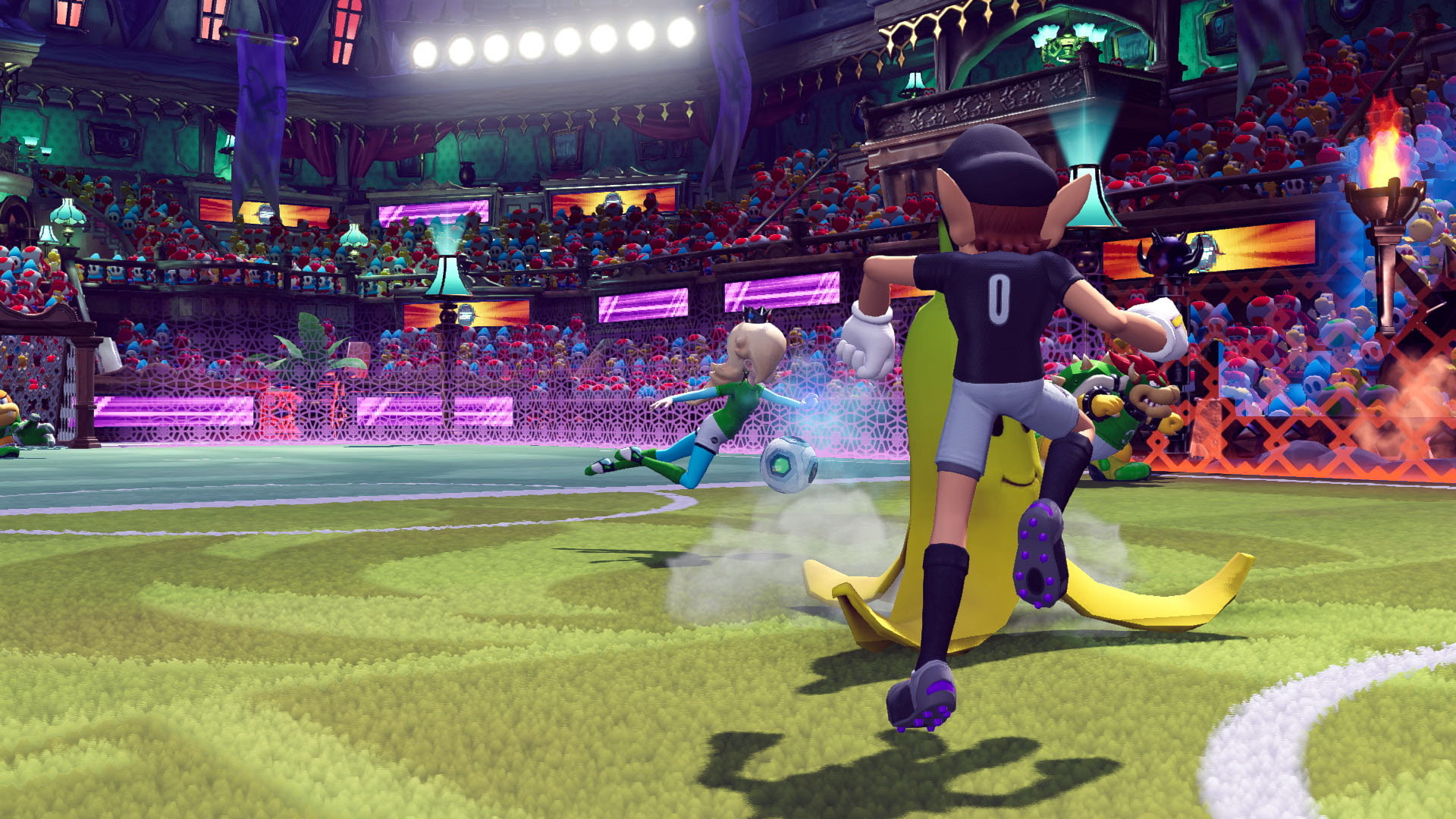 Christmas isn't Christmas without some Mario-themed multiplayer action. That's been the way of it for decades now, from those early days of Super Mario Kart marathons, to the controller-destroying antics of Mario Party and the intensity of Smash Bros. bouts.
This year we have something new to play, with Nintendo finally giving us a new entry in its football-themed Mario Strikers series. Now, you might well be over football with the World Cup, but that football doesn't include super-powered shots at goal, and Toad bodying Bowser to get the ball – no faking a fall for a penalty in this one!  Mario Strikers is pure arcade fun that anyone can pick up and have a blast with. Hours later you'll still be scrapping for the ball and having a ball while doing so.