I'm a big fan of itch.io for the freedom and open platform that it allows for developers to be creative, experimental, and directly canvas the audience for feedback for games that are not yet ready for primetime on Steam and its ilk. In addition, itch.io allows you to be transgressive, subversive, and downright dangerous. It's a true "art gallery" for game ideas and creative developers, and it should be celebrated for that.
What makes itch.io a little difficult at times is finding things that are interesting to play. Discovery is a real issue when great ideas are buried among high school projects and nasty little efforts to scam a quick buck from players. With that in mind, I thought what might be helpful to readers would be if I did a brief write-up of interesting games that I've come across on itch.io each week. In many cases these games will be unfinished or "in development," but I'm highlighting them because they promise something special and are well worth keeping on the radar.
Note: I also haven't played these games. I highlight them as interesting based on the itch.io description and concept. Where I find the time to do actual reviews or other coverage, I will compose separate articles on the game in question. These aren't so much an endorsement (or piece of criticism) as they are a head's up.
I love the concept for this game – it's something I'd like to do myself with Dee Dee & the girls, but just don't have the game development capabilities to do so yet. Grave Knight is an indie choice-driven visual novel with Dungeons & Dragons-like pen-and-paper RPG elements. You'll be making decisions through the narrative, and then throwing down dice when your success and health will come down to luck. Basically a Choose-Your-Own-Adventure thing, but in the format of a Japanese-style visual novel.
Grave Knight is a relatively brief experience – at 70,000 words it'll take around three hours to play through in full. A lot of effort has clearly gone into everything thought, from the art to the soundtrack and the design of the game itself. There are three playable character classes for additional longevity, and a nonlinear path through the adventure, meaning that you'll need to play the game at least a few times to see everything. For the asking price of a single dollar, this is definitely a project worth supporting.
Every so often someone tries to do a new Battle Chess. Back on the Amiga, Battle Chess was a really big deal – the pieces would come to life and kill one another! – and while the game was wildly popular, no one since has really tried to do it justice. Schachkampf isn't precisely Battle Chess, but it is a tactics game heavily inspired by it, and it looks adorable.
Schachkampf is, mostly, a chess puzzle game. There are 54 of them in the game, and it's designed to be played weekly with new challenges each week. There's also a "skirmish mode" against the AI if you're so way inclined. All of this is wrapped up in some delightful 16-bit style aesthetics, and the promise of more development to come. The developer sees the potential for additional maps and factions and interactive objects, potentially bringing the game close to a near-perfect 50/50 hybrid between Battle Chess and the kind of tactical action of a Fire Emblem or Advance Wars. I'm here for that.
Game developers are going to forever be inspired by The Legend of Zelda: A Link To The Past. It's one of the timeless masterpieces and it doesn't matter how old you were when you got into gaming, you can pick it up today – even if it's the first time you've ever played it – and have an incredible experience with it. Moon Priestess is a new effort to make something in homage to the classic, and it looks really solid.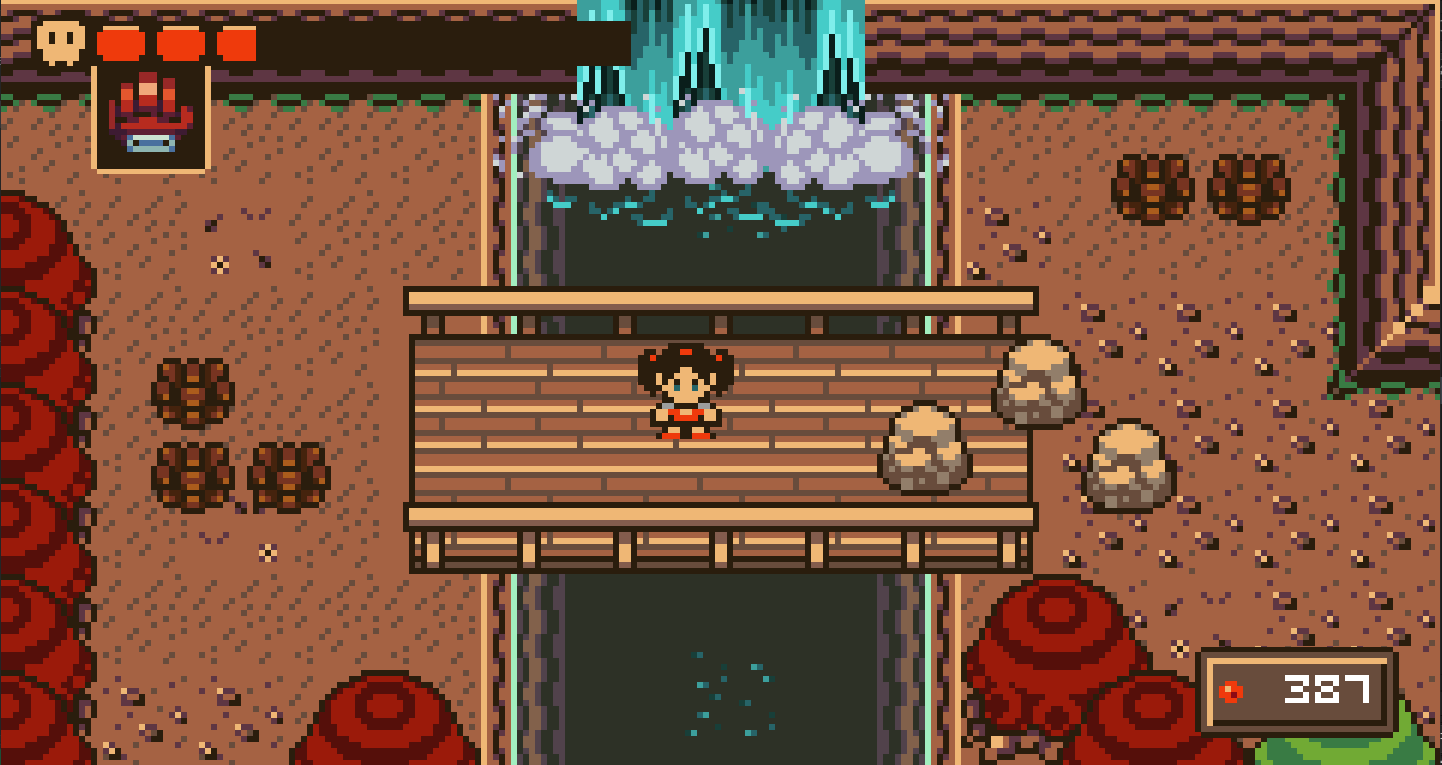 For some reason, the developers have only asked for donations with this game, despite it being clearly worth some money for their labour. There are five dungeons to explore, 15 items to collect, and you can even play the game with a controller! This is the first full-scale game from a previously experimental indie, and here's hoping they continue to make the kind of strides that they are.
Crumbly Dungeon fascinates me on so many levels. This is a card-based dungeon crawler… that plays out in just 20 seconds. This was made for a fascinating game jam, which challenged developers to make mini-games that would last for not more than 20 seconds, and is in so many ways the perfect reaction to the bloated length of so many commercial games these days.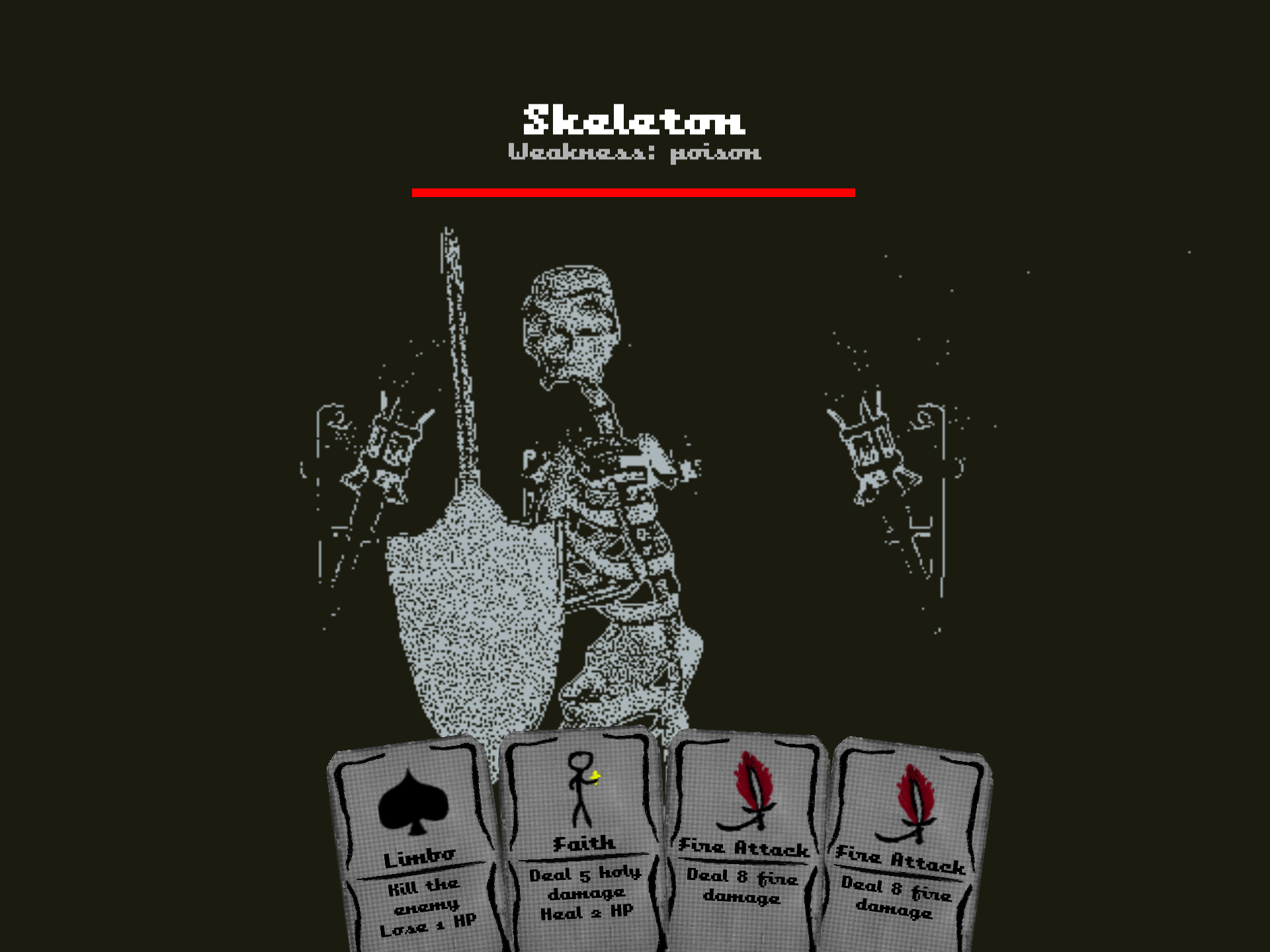 Anyhow, Crumbly Dungeon is a complete experience. You're given a deck of randomised cards to help you fight the monsters that you will encounter in your desperate flight from the dungeon. If time runs out, the entire dungeon falls on your head (which does raise the question of why the monsters aren't fleeing), so you need to think and move fast. The idea of jamming that into a 20-second experience is, as I said before, fascinating.