I'm a big fan of itch.io for the freedom and open platform that it allows for developers to be creative, experimental, and directly canvas the audience for feedback for games that are not yet ready for primetime on Steam and its ilk. In addition, itch.io allows you to be transgressive, subversive, and downright dangerous. It's a true "art gallery" for game ideas and creative developers, and it should be celebrated for that.
What makes itch.io a little difficult at times is finding things that are interesting to play. Discovery is a real issue when great ideas are buried among high school projects and nasty little efforts to scam a quick buck from players. With that in mind, I thought what might be helpful to readers would be if I did a brief write-up of interesting games that I've come across on itch.io each week. In many cases these games will be unfinished or "in development," but I'm highlighting them because they promise something special and are well worth keeping on the radar.
Note: I also haven't played these games. I highlight them as interesting based on the itch.io description and concept. Where I find the time to do actual reviews or other coverage, I will compose separate articles on the game in question. These aren't so much an endorsement (or piece of criticism) as they are a head's up.
It's Indiepocalypse week! Itch.io's coolest project is back yet again, with another host of hyper-indie games that you would never have heard of, much less played before. This month's mix is eclectic as ever, ranging from a puzzle game about bouncing bullets off lollipops, a not-cozy idle game about picking pumpkins and apples, an RPG that looks like it took a bunch of kindergarten kid's Sonic fan art and turned them into the protagonists and enemies, an experimental interactive diorama about confronting traumatic memories, and a black-and-white visual novel about questioning the limits of fantasy and reality.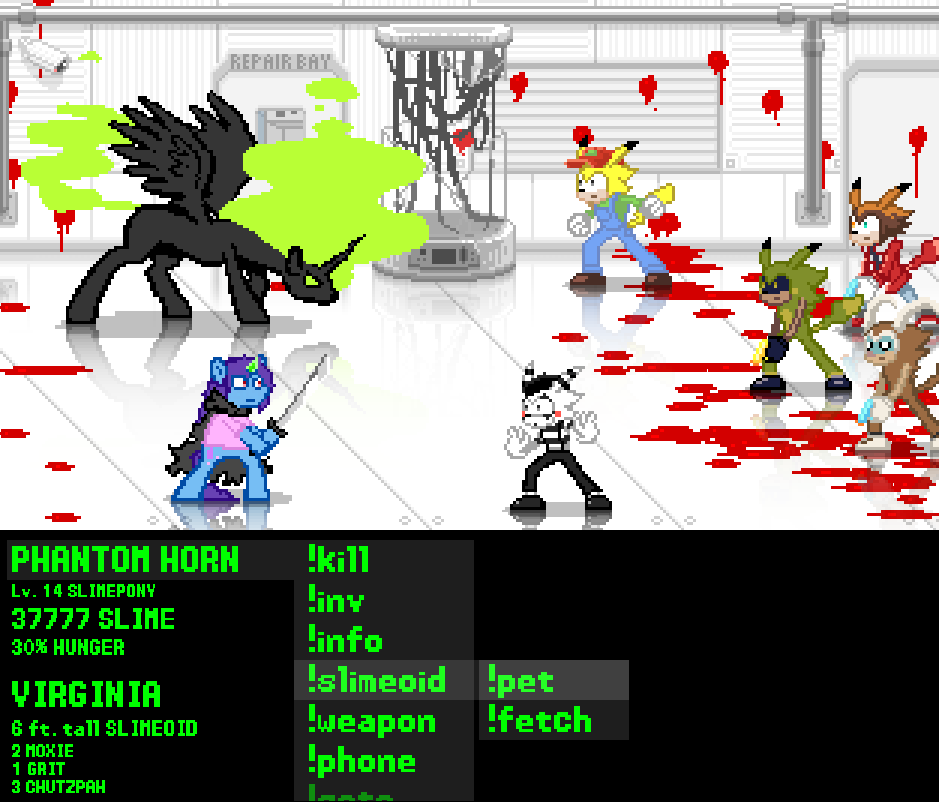 That's just some of what you'll get in this month's collection. There's also the monthly Indiepocalypse zine, with features on all these games and more, as well as the software used to make the zine so you can also produce your own. And then there's a lovely launcher that has been designed to make the collection all nice and cohesive. In all seriousness, the Indiepocalypse bundles represent the heart and soul of Itch.io, and if you're into your indie, artsy and different games, you owe it to yourself to play these.
I'm pretty sure we'll be featuring a Playdate game with every edition of this weekly feature, because the indie community has adopted the micro-console in a big way, and are doing some amazing things with it. Braaains! Party Trivia is not a game I would have expected to see on Playdate, but it's there, and it's a full-scale trivia game.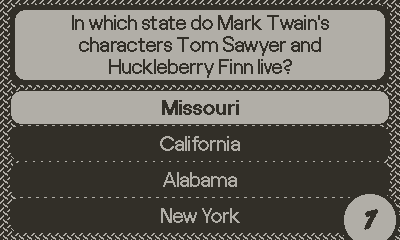 The developers have implemented over 1,000 curated questions (and that should last you a good while before you've seen them all), across categories as diverse as literature, music, history, geography, entertainment, pop culture, food, and more. There is also both single and local multiplayer. In fact, while the Playdate can't itself do online leaderboards, thanks to the implementation of QR codes, you can even prove your trivia knowledge to the world courtesy of daily challenges. And, if all of that wasn't enough, there are going to be monthly updates to bring even more questions. All of this for just $5!
I actually had never heard of Sylvio before, despite being a pretty big fan of horror games, but apparently it did well enough to get a sequel and everything. I'm glad the developers have dropped it in itch.io, a full six years after it released, because now I'll finally be able to play it.
Sylvio positions itself as a horror game with a strong dash of Silent Hill and Twin Peaks in it. You play as a "ghost recorder" that finds herself exploring a family park that was abandoned decades before after a landslide. What you'll discover is " a rale of an evil curse and wicked family cult, currently living in the park." This is an "open world" horror game with 10-15 hours of gameplay, and while the critics weren't big on the gunplay at launch, they absolutely loved the storytelling and atmosphere. That tells me that I'm probably going to love this game too.
We'll finish this week's coverage with another of itch.io's favourite genres, the visual novel. This one caught my eye because of its unique aesthetic, though – there aren't many VNs that use a black-and-white art style, and in the case of Dabbling In Drama, it looks really good. I dig it.
This is a nice and brief visual novel with around 20,000 words and four endings (that'll take you an hour or so to play). It's a high school drama visual novel about a girl that joins her theatre club simple because she wants to design clothes, but finds herself thrust right into the thick of things, stepping into the spotlight and perhaps even landing herself a boyfriend. Expect this one to be fun and charming and a little bit romantic. The developers would like to add more to it, with a narrative route focused on the boy next, so be sure to let the developer know what you think!