Today's second and final recap is Freedom Games. It has published (and will publish) many titles I've been interested in, and I'm exciting to see what's to come. Freedom Games is relatively new; it was founded in 2020 and built on the notion of partnership. Its published games include To The Rescue and Cat Café Manager, two of the best animal management sims I've come across in quite some time; based on that, I trust Freedom Games. It clearly has good taste.
Good Heavens!
A cozy procedurally generated sim. It's possible to be a fighter, farmer, cook, and more. Explore. Complete quests. Build a base. Team events bring everyone together for anything from bosses to parties. As a result of everything being randomly generated, players may come across some… obscure… worlds. The cities will start interacting with themselves and evolving. If players help, cities will grow even more. Restarting a game creates an entirely new story. It will never be the same thing twice.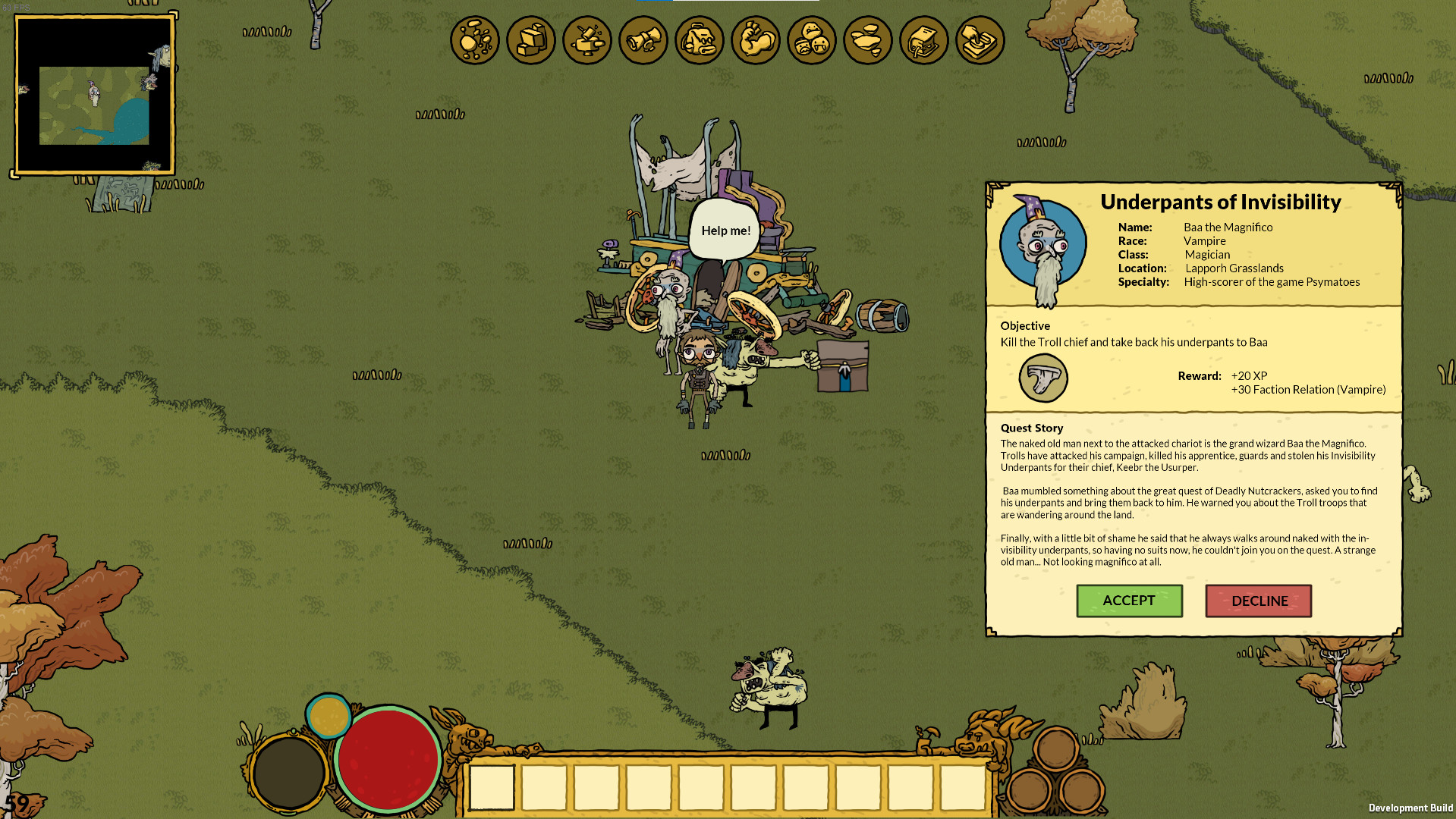 Symphony of War: The Nephilim Saga
Legends tell of a golden time in years past, of heroes and clashes and triumphs. This game contains 50 classes. Armies can go from 8 to 800 units. There are 40 campaign hours. (We're clearly focuses on content here more than anything.) Symphony of War will be released… today! It should be available on Steam and Epic right now. There are home bases to buy things and talk to others. Friendships, bonds, and family are all possible. Battles are turn-based. There is open terrain (roads, etc.) and rough terrain. The enemy AI is clever.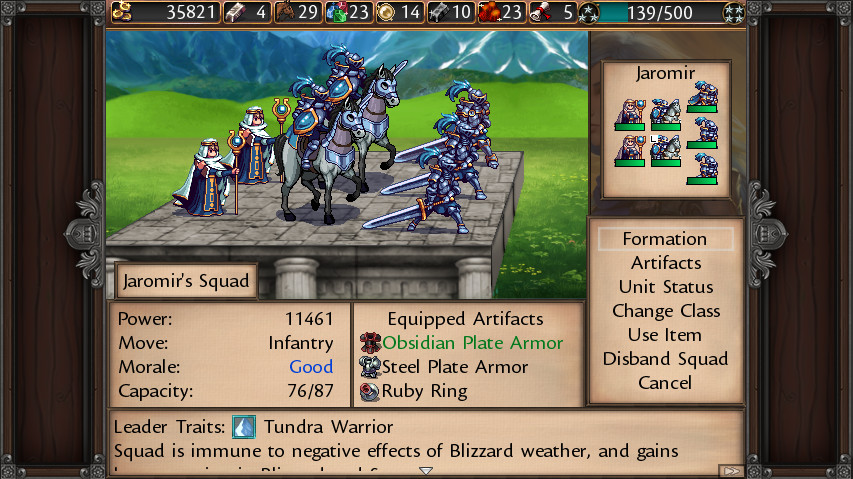 Retreat to Enen
There was a time when we forgot who we are. We were ungrounded and destroyed our world in the name of greed. But now… we remember. We remember that we are not in control of nature, but we are part of it. The world is our healer, and we are grateful. We are grounded by the air we breathe and seek balance with nature. We are not separate from the universe. Everything is a part of us. The goal is to survive and gain wisdom. Your health is attached to your spirit level; without your spirit level being up, you can't create fire or swim, things like that. To up your spirit level, you meditate. Retreat to Enen will be released on August 5 for PC via Steam/Epic. It will be released for PlayStation 5 and Xbox Series next year.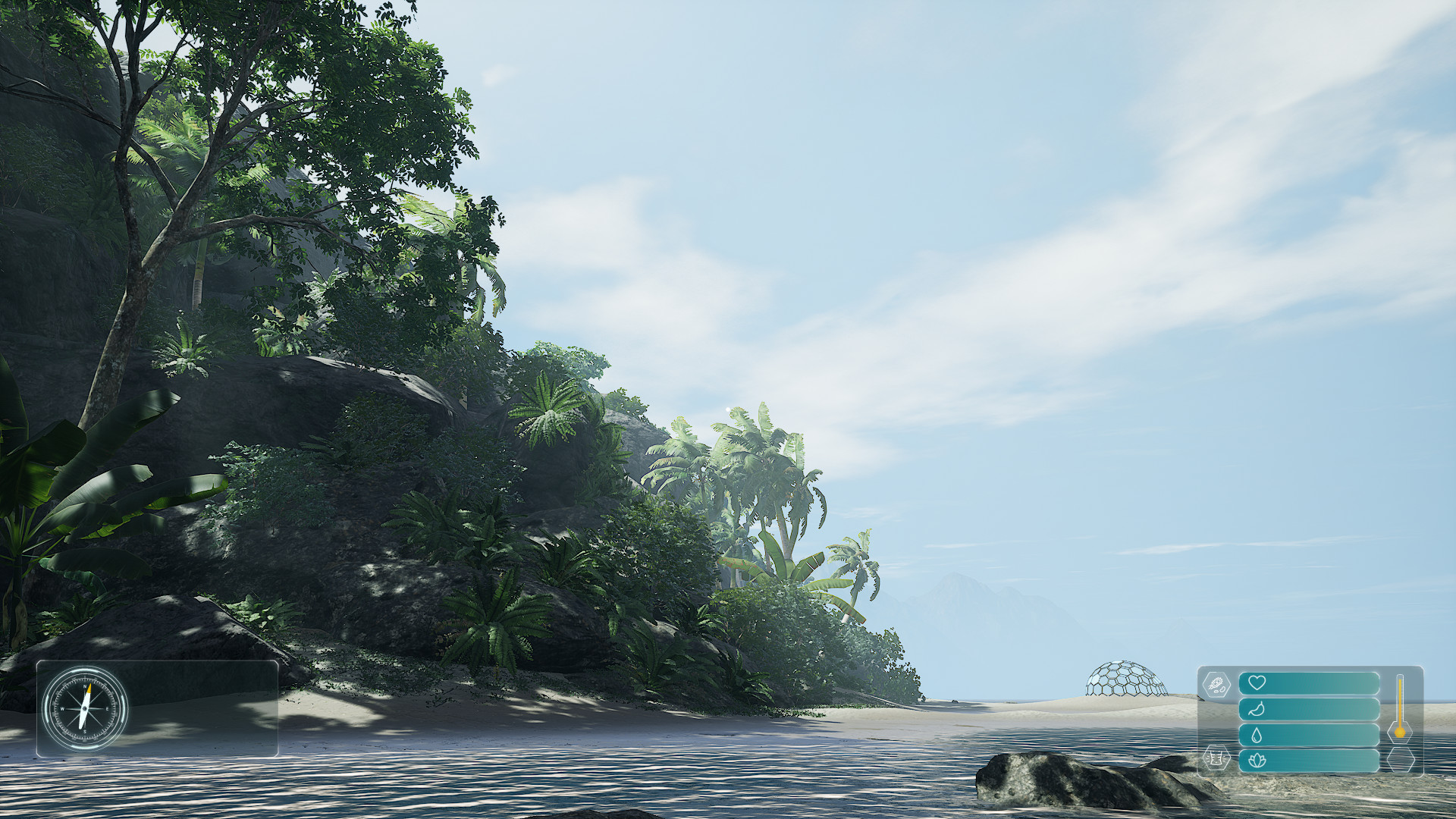 Broken Pieces
Listen carefully… Elise recently settled in a quiet, isolated village. But something happened during the fair… armed troops tried to kidnap them all. Elise escaped, and is now completely alone. She's starting to lose her sense of reality. While investigating the village, she discovered a secret illness. Elise start to slip into it, seeing more clearly than ever. She questions everything. But she needs help, she won't last much longer. There are loads of puzzles, integrated into the story.
Monorail Stories
Set in a modern day pixel art setting, the game starts with two protagonists who live in different cities, but ride the same monorail. Still, they've never met. What one character does will effect the other. The game has a story mode with branching narrative and different endings, as well as a multiplayer mode. There is also an endless story mode. It will be released in Q3 2022 for PC via Steam/Epic and Nintendo Switch.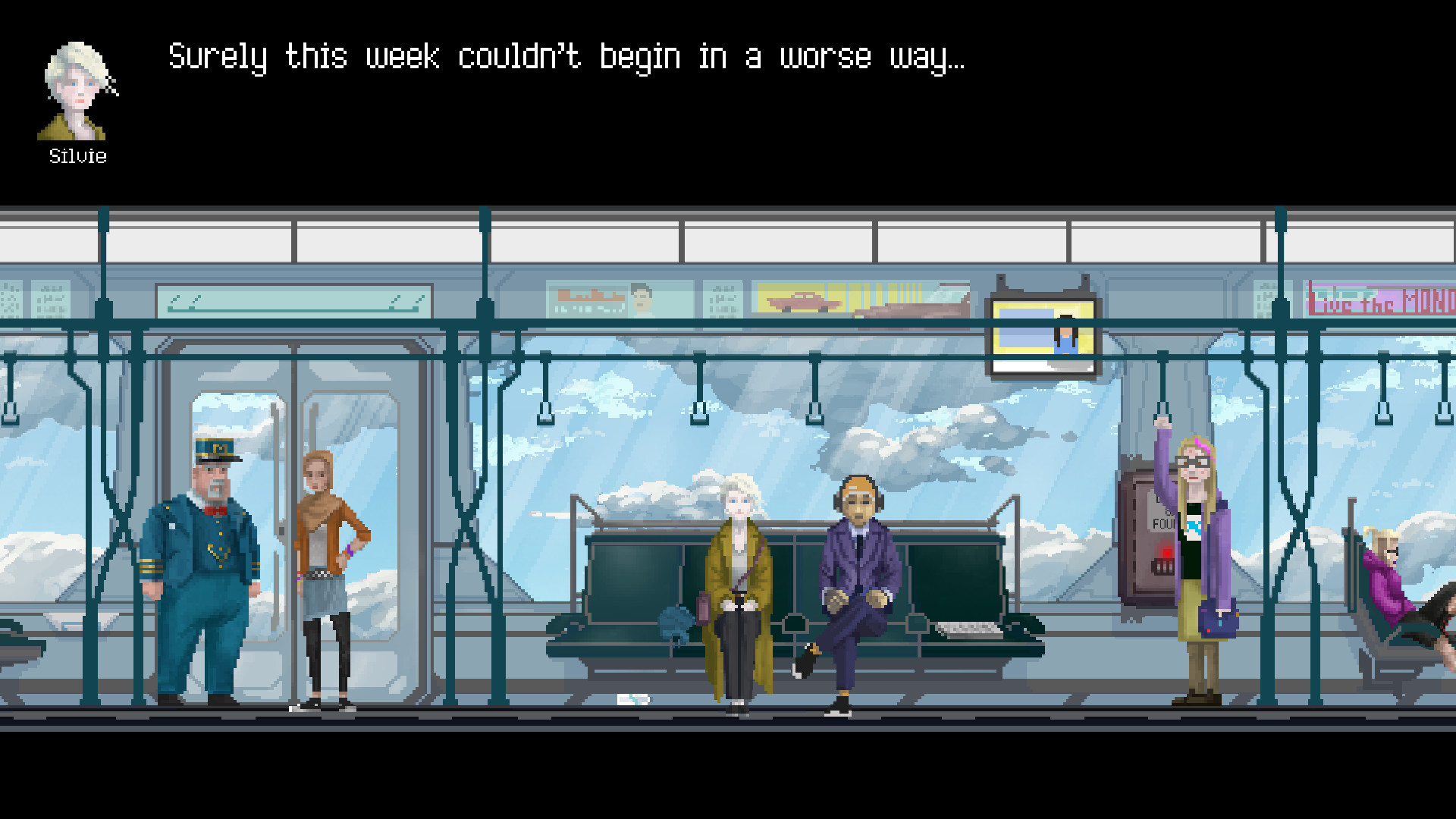 Monster Tribe
Okay this is really cute and feels retro. Explore the world. Collect monsters. Gather resources. Complete puzzles. Combine monsters. Monster Tribe is an open-world RPG slash monster catching game. The battles are team-based, using the entire team across all battles. Exploring the environment means finding secrets and materials. Players can tackle any area at any time they want, so there's no set order of events. Collecting monsters isn't traditional; there's a system where monsters drop DNA, players can them create a creature from the DNA. Monsters can be mutated using resources. It will be released on August 15 for PC via Steam/Epic.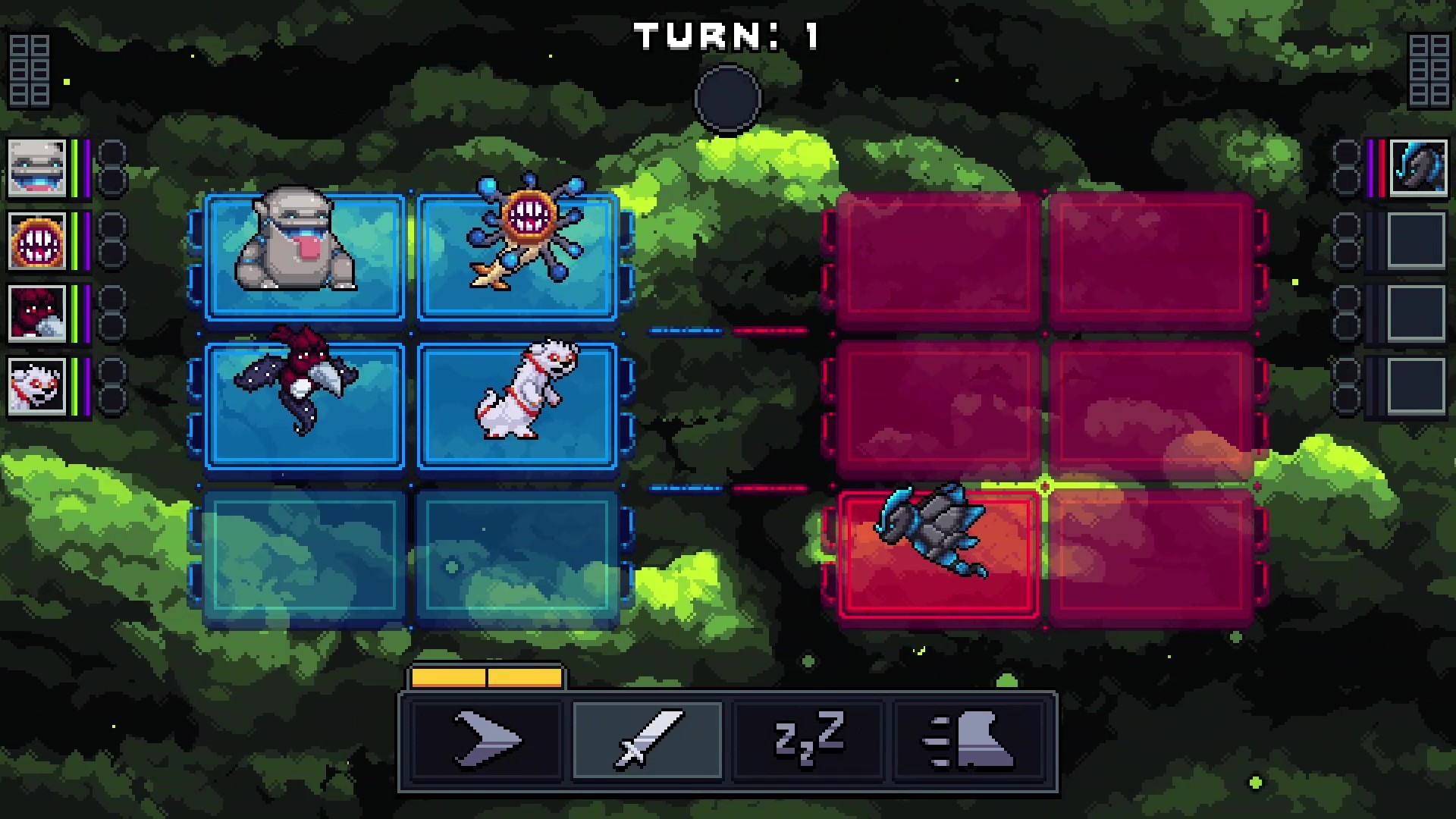 Neon Blight
More pixel graphics! I do love to see it; I think I'm just at that age. Neon Blight is a small cyberpunk game that's been made over the last four years; it's a labour of love. It has an open world map with different areas. It's a bullet hell game, so enter a room and shoot everything in sight. You can then sell what you've collected. The protagonist is an ex-cop who is dragged into a plot to collect the ultimate weapon before something bad happens. Neon Blight will be released for PC via Steam on July 11.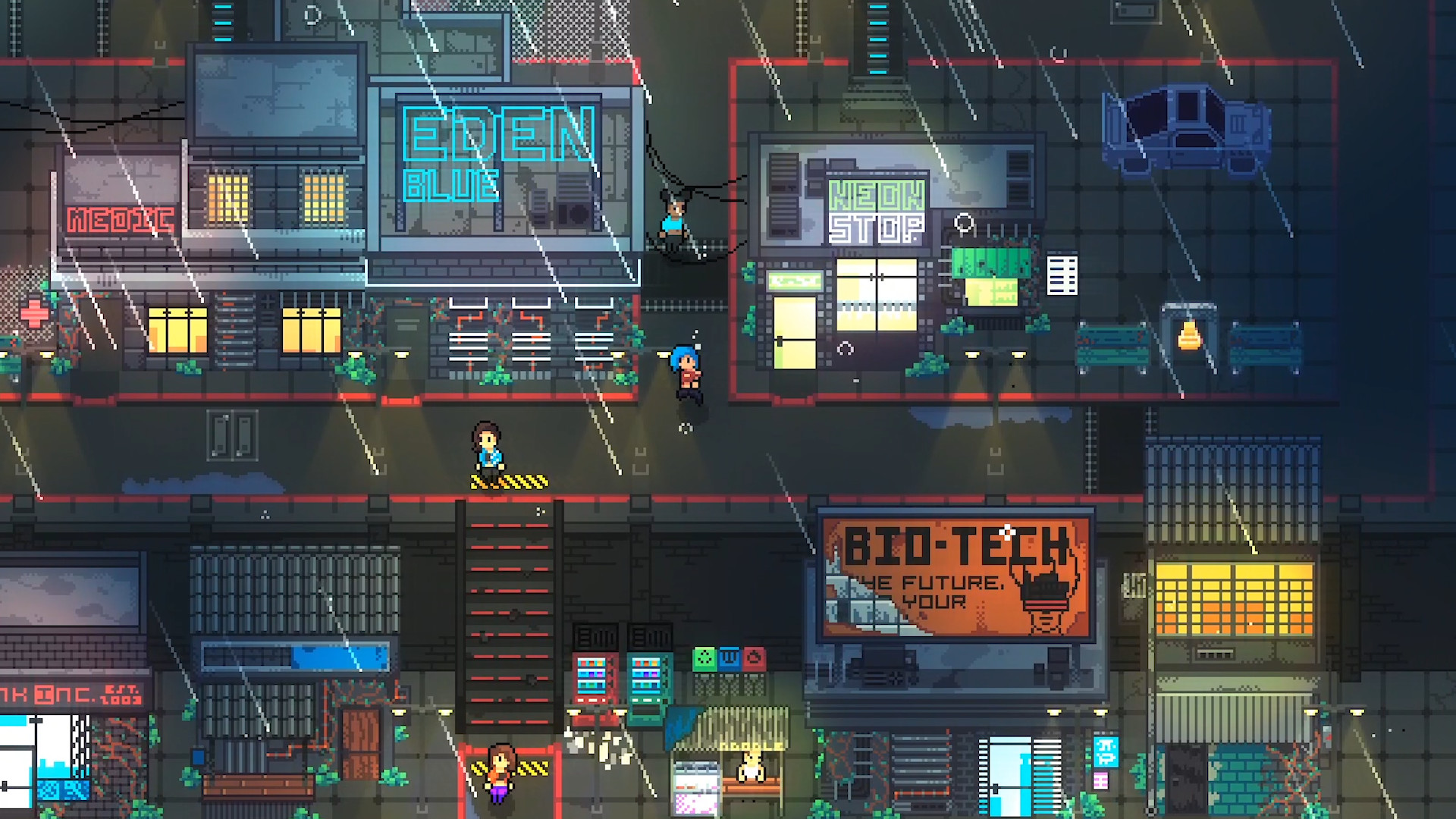 Against All Odds
Against All Odds looks like Wipeout or Ninja Warrior but… gory. The developer specifically references Ninja Warrior and Wipeout, so that inspiration is obvious. Sign your life away to compete. The obstacle courses feature deadly traps. Players can even build their own courses and share them with the world. Against All Odds will be released in Q4 2022.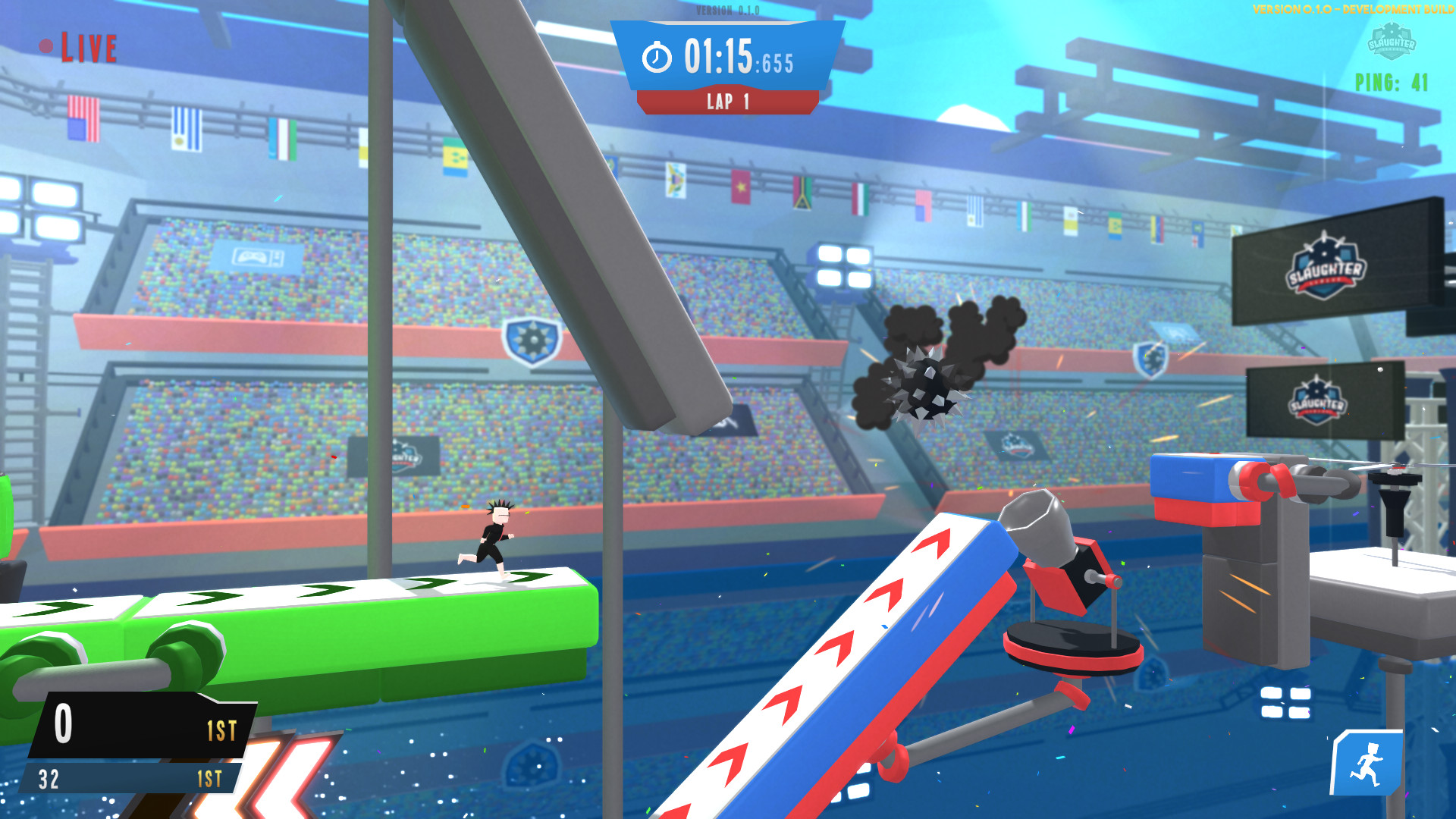 One Lonely Outpost
Step foot onto a barren planet and bring life to an alien world. Is this Harvest Moon ON THE MOON?! Kind of. Amazing. Build a community and help the world thrive. Farm, fish, cook. Choose your own path. Adventure into the unknown. One Lonely Outpost will be released in Q3 2022.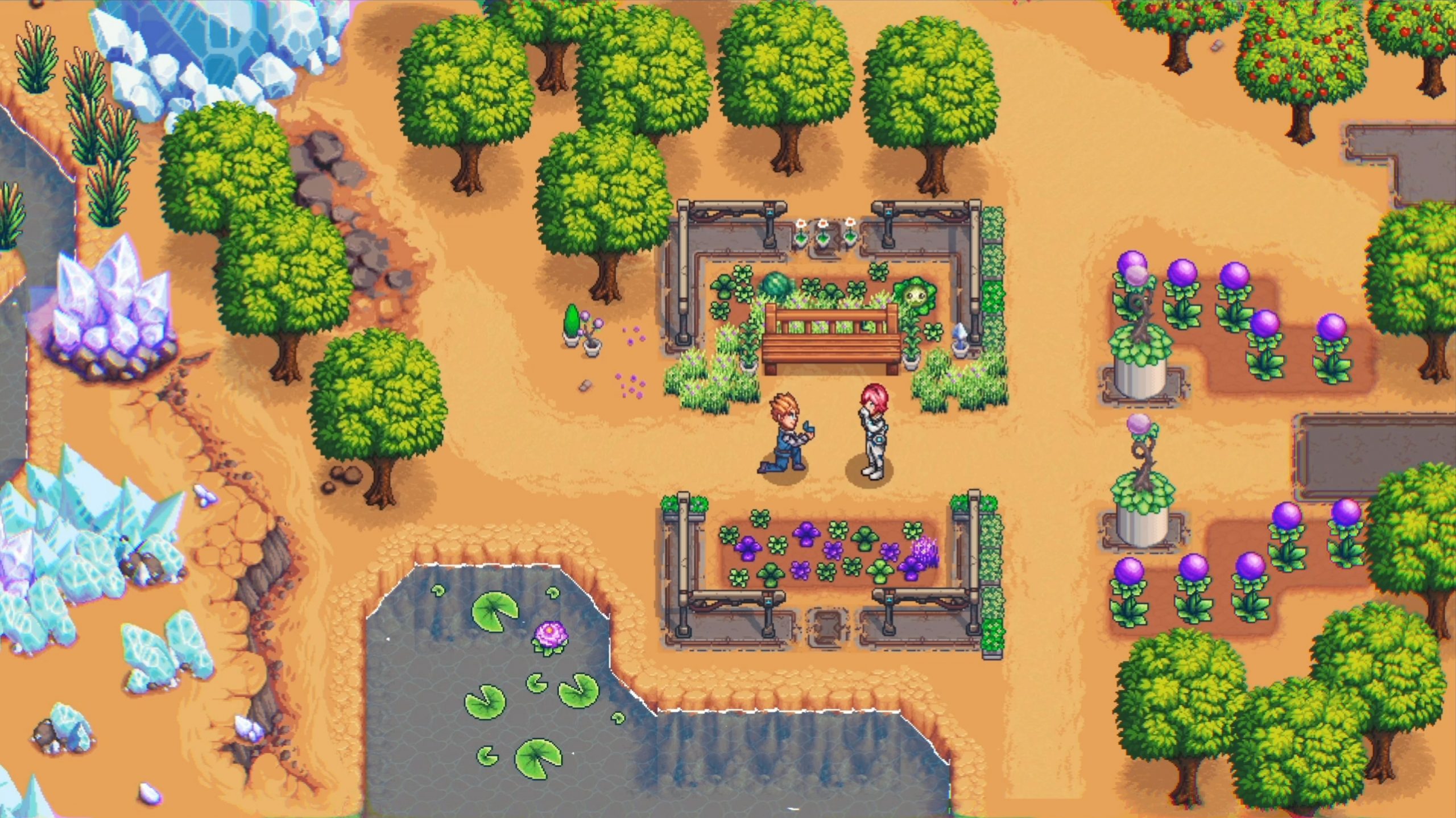 9 Years of Shadows
Join forces with a ghostly partner in 9 Years of Shadows. The goal is lifting a nine-year curse. Switch between elemental armour. The game will be released in Q4 2022 for PC via Steam/Epic.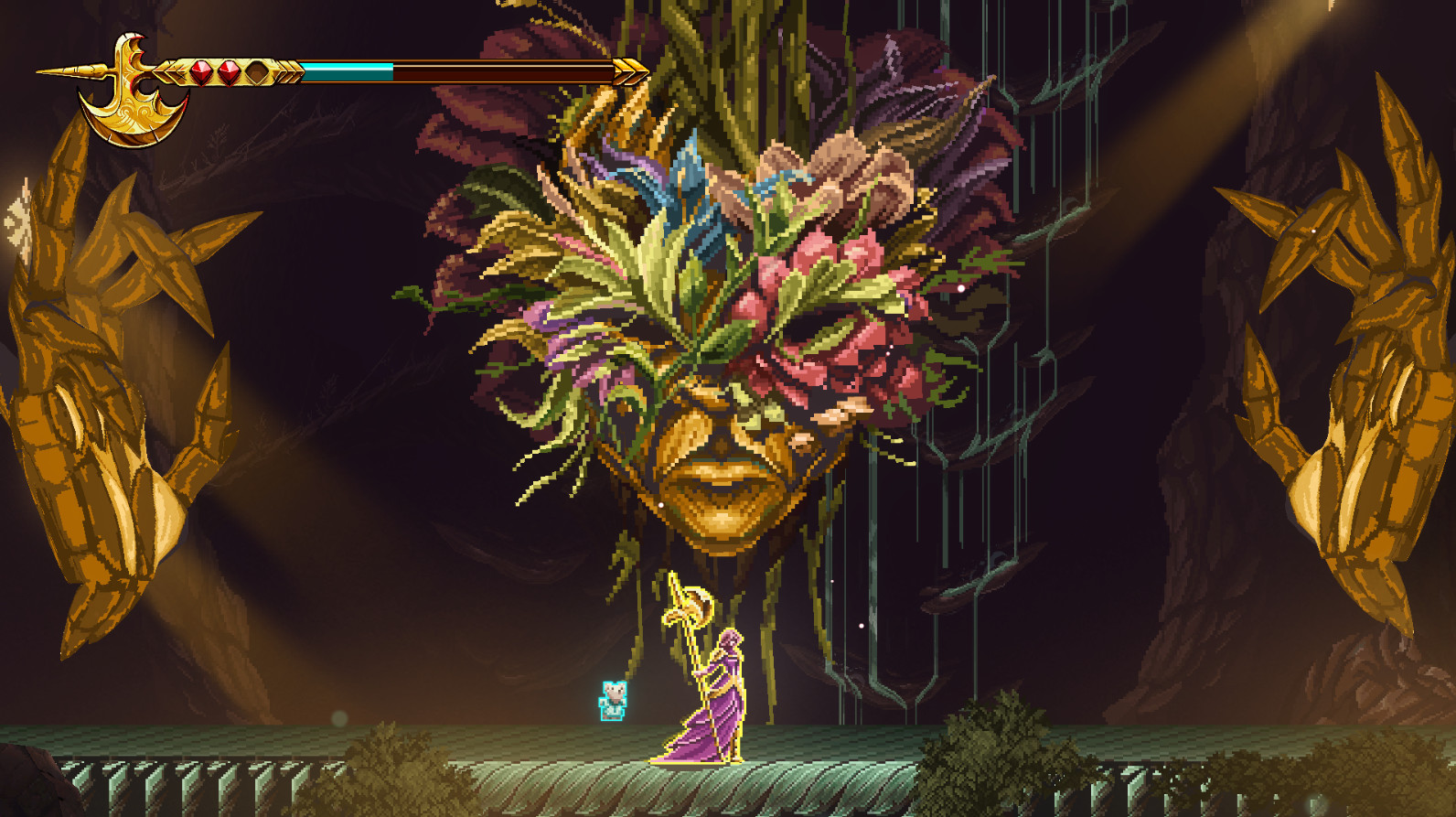 HumanitZ
This looks like another survival game. Very dark and often wet. HumanitZ is an open-world survival game that can be played alone, but is better with friends. It's hardcore survival. HumanitZ will be released for PC via Steam/Epic.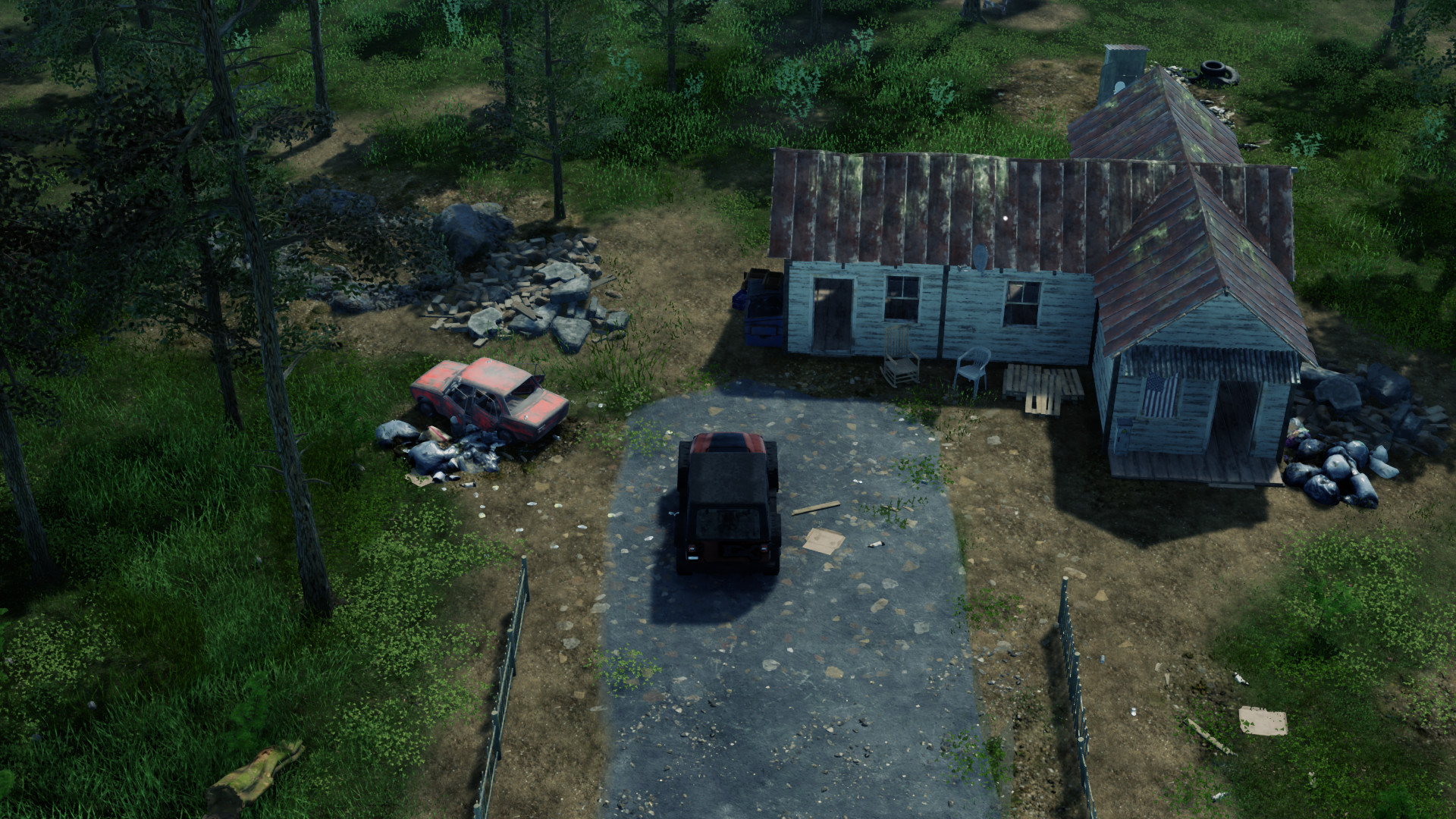 Sands of Aura – Twin Thorns Update
Sands of Aura is a post-apocalyptic action RPG. The world is in its twilight. Kingdoms have been buried. There are 5 new enemy types and a new boss. This update is available now for PC. Travel by boat over the sand (I saw that recently… Moon Knight). The boat is relatively calm compared to the outside world. Everything in the game has a purpose. Every dead end has a reward. There's something everywhere. Sands of Aura is currently available for PC via Steam in Early Access.
Tyrant's Blessing
I really don't like trailers that don't describe what's going on; it's starting to fry my brain. This is one of those trailers that's just shot after shot of the game with the text or audio to guide the viewer. I literally don't know what this game is about. Tyrant's Blessing will be released in the coming months.
Voltaire: The Vegan Vampire
Another trailer that tells me nothing! Just shots of the game, one after another, not making much sense. This one has to do with vampires in the woods? Oh, the name hints at what's up. Voltaire: The Vegan Vampire will be released in 2023 for PC via Steam/Epic in Early Access.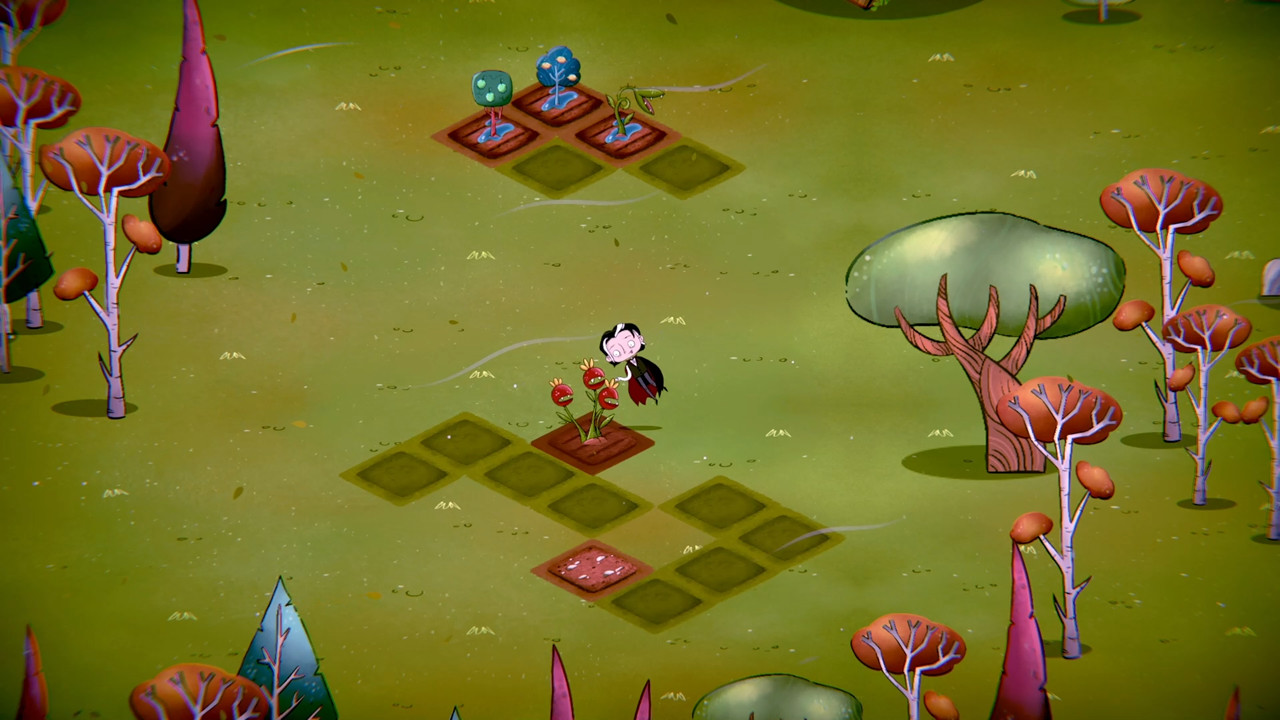 Terraceta?
Okay, they're not even trying anymore lol. For one, the title was flashed quickly and is illegible, so I don't even know what it is. And there's no information on the Freedom Games website about it. Hmmm. There's a dude running around… I want to say Japanese locations?
Death Drive
This game features an in-depth combat system and an immersive open world. It's a deck-building game.
Mars Base
Before you expand the colony, you must fix up the base! This is super cute, reminds me of what we saw earlier: One Lonely Outpost. Mars Base will be released for PC via Steam/Epic.
Blood and Zombies
Oh look, a zombie game. It looks… like a zombie game. Shoot zombies. Then shoot some more. And when you think you're done, nope, more zombies. Blood and Zombies is now available for PC via Steam/Epic in Early Access.
Coromon
Adopt cute monsters while raising money for a real-life animal charity! Coromon looks amazing, I've been eyeballing it for ages.