Welcome to Digitally Downloaded's weekly catch-up news feature, the catch-up coffee. With each issue I will bring you the best news that you may have missed. Grab the biggest mug you've got, fill it with your favourite brew, and catch up with us (and our favourite news anchor, Dee Dee)!
Hollow Cocoon has an exact launch date now
Last month I wrote about how adventure horror game Hollow Cocoon is set to launch this December. This week, an exact release date for the Japan-set game was announced. In addition, a demo is now available. Items earned in the demo, like Winning Tickets, carry over to the full version of the game upon launch.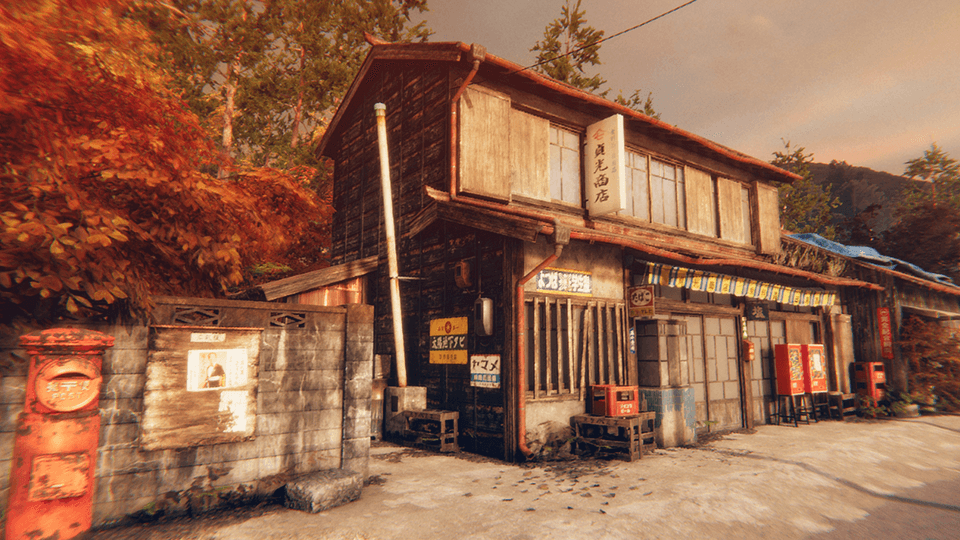 Set in 1980s Japan, Minato Jinba is a college student returning to his mother's hometown after learning that his grandmother is in critical condition. He has not seen his maternal grandmother is over a decade, and harbours a deep resentment towards her. She didn't even attend the funeral for her own daughter, Minato's mother. In this village, he finds himself in a terrifying situation with a shocking truth.
Developed and published by Nayuta Studio, Hollow Cocoon will be released for PC via Steam on December 7.
Family-friendly Frog Detective: The Entire Mystery launches later this month for consoles
The number two best investigator is back in this console compilation of three Frog Detective titles (the compilation and individual titles are already available for PC). Find clues, question silly suspects, and look at things through your magnifying glass that some nay-sayers describe as "useless."
In Frog Detective 1: The Haunted Island, a sloth has been haunted for weeks by a ghost that nobody can track down. In Frog Detective 2: The Case of the Invisible Wizard, head to Warlock Woods where a parade for a new neighbour has been destroyed and the neighbour is nowhere to be found. In the series finale, Frog Detective 3: Corruption at Cowboy County, solve the conundrum of a sheriff-less town… but not all is at it seems, as a simple solution to the case reveals a sinister scheme.
Developed by worm club, Frog Detective: The Entire Mystery will be released for PlayStation 5, PlayStation 4, Nintendo Switch, Xbox Series, and Xbox One on October 26.
In Stars and Time launches in November
Turn-based time-loop RPG In Stars and Time will be released this November. The game follows a found family comprised of Siffrin and their adventurer friends Mirabelle, Isabeau, Odile, and Bonnie. They are fated to repeat the same two days as they fight to save the world from the reign of an evil king. Only Siffrin knows about this time-loop, though, and each fresh start takes a toll.
Save the world through the power of Rock, Paper, Scissors in turn-based RPG combat encounters. Use the time-loop to fix past mistakes. Become stronger in combat by equipping memories of your friends. Finally: eat samosas, get heckled, and pray for good luck.
Developed by insertdisc5 and published by Armor Games Studios, In Stars and Time will be released for PC via Steam, PlayStation 5, PlayStation 4, and Nintendo Switch on November 20.
It's practically Spider-Man time!
We're now mere days away from the eagerly awaited launch of Marvel's Spider-Man 2, the sequel to two of Sony's most popular PlayStation-exclusive (well, minus PC way later on) titles. This time, Peter Parker and Miles Morales are working together to save the city, each other, and their loves ones from the monstrous Venom and the dangerous symbiote threat.
This world is bigger than those in the last games, encompassing Manhattan, Brooklyn, and Queens. Swing from webs to get around, or use the all-new Web Wings. Switch between Miles and Peter to experience different stories, new abilities, and high-tech gear. Peter has symbiote abilities, while Miles uses explosive bio-electric powers. Familiar villains are back with Venom, Kraven the Hunter, the Lizard, and more.
Developed by Insomniac Games and published by Sony Interactive Entertainment, Marvel's Spider-Man 2 will be released for PlayStation 5 on October 20.