It's time for another Nintendo Direct! While it's still September 14 in most of the world, it is now the 15th in Australia so that's the date I'm sticking with. This article is based on the European 40-minute Direct, so there may be slight differences between it and other territories. All seasons mentioned are for the Northern Hemisphere, so be sure to flip 'em if you're from down under. All of these titles will be coming to Nintendo Switch; while many will be available for other platforms, I have not noted them. One last thing before we begin: the Nintendo Museum is Kyoto is set to open in March 2024!
Game highlights
Another Code: Recollection
Another Code: Recollection includes enhanced versions of the Nintendo DS game Trace Memory and its Wii sequel, which was never released worldwide. In the first game, Ashley receives a letter from her father… but she thought he was dead. She sets off along in search of him, going to a solitary island. There, she encounters puzzles and obstacles that hinder her investigation. Another Code: Recollection will be released on January 19, 2024.
Princess Peach: Showtime!
One day, a loyal Toad presents Princess Peach with a flyer advertising a show at the Sparkle Theatre. She and some Toads head out to see it, but then… the wicked Grape and the Sour Bunch take centre stage. It's up to Peach and the theatre's protector, Stella, to save the play and the day. The perfect performance has become a terrible tragedy. Peach can use the power of Stella's ribbon to face off against the Sour Bunch. The ribbon isn't always enough, though, so Peach can also use its power to transform into different Peaches. Like Swordfighter Peach, who uses show-stopping abilities. Or Detective Peach, investigating clues and tracking down whodunnit. There's Patisserie Peach, Kung-Fu Peach, and more. The gameplay changes based on Peach's role. Princess Peach: Showtime! will be released on March 22, 2024.
SaGa Emerald Beyond
A new SaGa begins in this multi-layered RPG full of rich stories. The game features six protagonists/five stories: The Kugutsu Puppetmaster, The Witch, The Neophyte Cop Duo, The Songstress Mech, and The Dismal King. Select a hero (or heroes, in the case of the duo) and follow their journey through 17 interconnected worlds. The choices you make can unlock different paths, more than ever before in the franchise. Battles are strategic and turn-based. SaGa Emerald Beyond will be released in 2024.
Unicorn Overlord
Fight against fate and embark on a royal adventure to regain your reign in this timeless RPG from the creators of 13 Sentinels: Aegis Rim. The game combines overworld exploration and an innovative, Vanillaware-style battle system. Create an army with over 60 unique characters, and grow your renown through the five nations. Liberate your kingdom. Reclaim your destiny! Unicorn Overlord will be released on March 8, 2024.
Eiyuden Chronicle: Hundred Heroes
Lead over 100 heroes to save the war-torn continent of Allraan in this modern take on a JRPG experience. Confront foes in strategic Duels and intense War Battles, recruit allies, manage your town, and create a six-character party while going against the power-hungry Galdean Empire. Eiyuden Chronicle: Hundred Heroes will be released on April 23, 2024.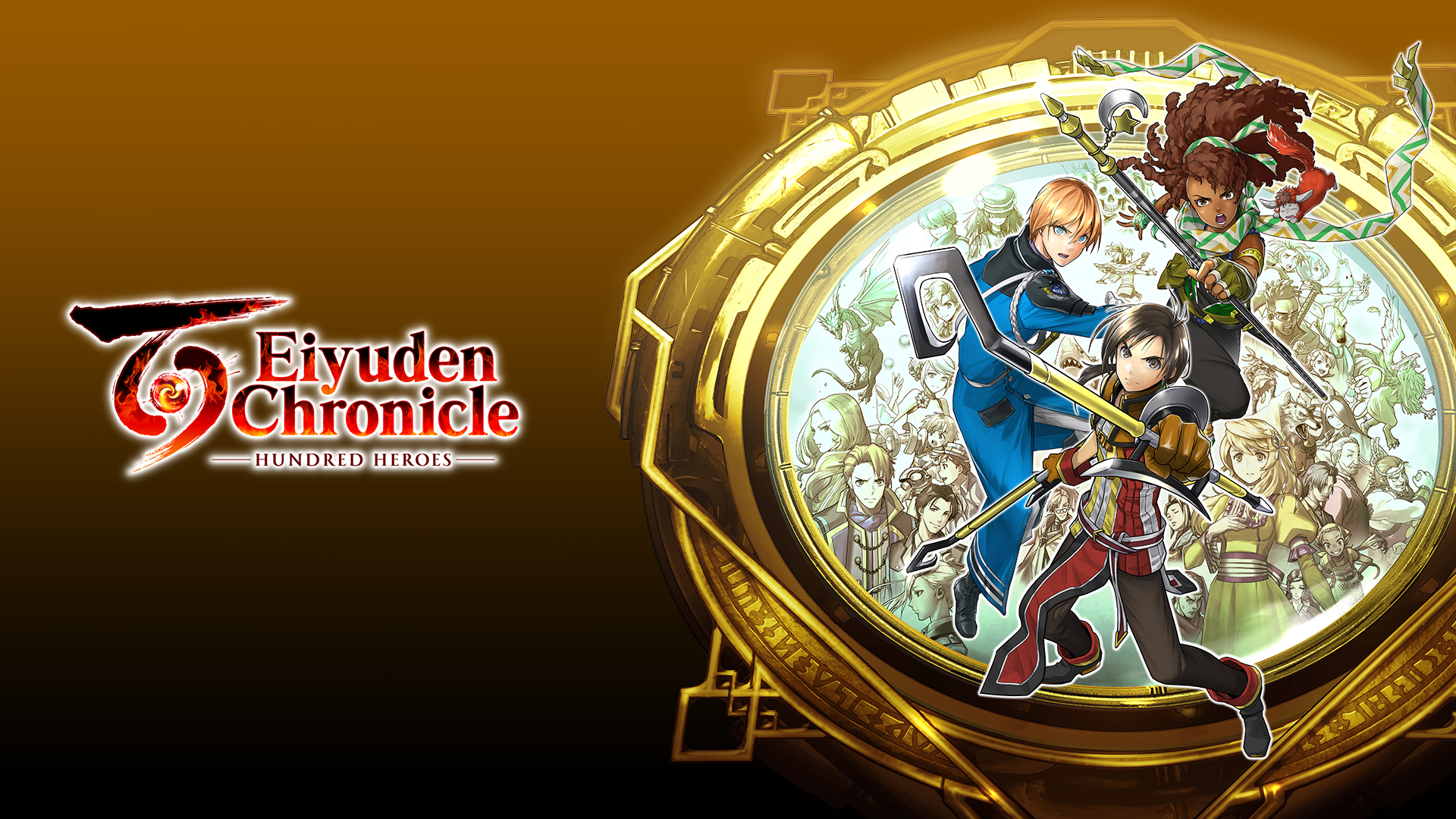 Full list of featured games
Splatoon 3 Expansion Pass: Wave 2, Side Order (Spring 2024)
Mario vs. Donkey Kong (February 16, 2024)
Prince of Persia: The Lost Crown (January 18, 2024)
Horizon Chase 2 (available now)
Super Crazy Rhythm Castle (November 14, 2023)
SPYxANYA: Operation Memories (2024)
Super Mario RPG (November 17, 2023)
Another Code: Recollection (January 19, 2024)
Princess Peach: Showtime! (March 22, 2024)
SaGa Emerald Beyond (2024)
Tomb Raider I-III Remastered (February 14, 2024)
Detective Pikachu Returns (October 6, 2023)
Trombone Champ (available now)
Battle Crush (Spring 2024, closed beta test October 2023)
Wartales (available now)
Contra: Operation Galuga (early 2024)
Unicorn Overlord (March 8, 2024)
Luigi's Mansion 2 HD (Summer 2024)
The Legend of Zelda: Tears of the Kingdom, Zelda and Ganondorf amiibo (November 3, 2023)
Xenoblade Chronicles 3, Noah and Mio amiibo double pack (January 19, 2024)
Super Smash Bros. Ultimate, Sora amiibo (2024)
F-Zero 99 (available now for Nintendo Switch Online members)
Bandle Tale: A League of Legends Story (2024)
Song of Nunu: A League of Legends Story (November 1, 2023)
WarioWare: Move It! (November 3, 2023)
Eiyuden Chronicle: Hundred Heroes (April 23, 2024)
Eastward: Octopia DLC (Winter 2023)
Wargroove 2 (October 5, 2023)
Dave the Diver (October 26, 2023)
Mario Kart 8 Deluxe: Booster Course Pass, Wave 6 (Winter 2023)
Among Us: The Fungle map (October 2023)
Pokémon Scarlet and Violet DLC Part 1 (available now)
Pikmin 1+2 (physical version: September 22, 2023)
Super Mario Bros. Winder (October 20, 2023)
Pokémon Scarlet and Violet DLC Part 1 (Winter 2023)
Paper Mario: The Thousand-Year Door (2024)
Watch the showcase