Welcome to Digitally Downloaded's weekly catch-up news feature, the catch-up coffee. With each issue I will bring you the best news that you may have missed. Grab the biggest mug you've got, fill it with your favourite brew, and catch up with us (and our favourite news anchor, Dee Dee)!
A proper sequel to Corpse Party has been announced
I'm not entirely sure what Corpse Party's sequels have been up until now, including one literally called Corpse Party 2: Dead Patient, but a new ("true sequel") Corpse Party 2 is in the works – Corpse Party II: Darkness Distortion. It is described as a "new world of Corpse II that is different from the previous Corpse Party and the PC version of Corpse Party 2." Aside from that, nothing is known of the title past the fact it's in production. But hey, who am I to complain about another Corpse Party game? The first gave me nightmares.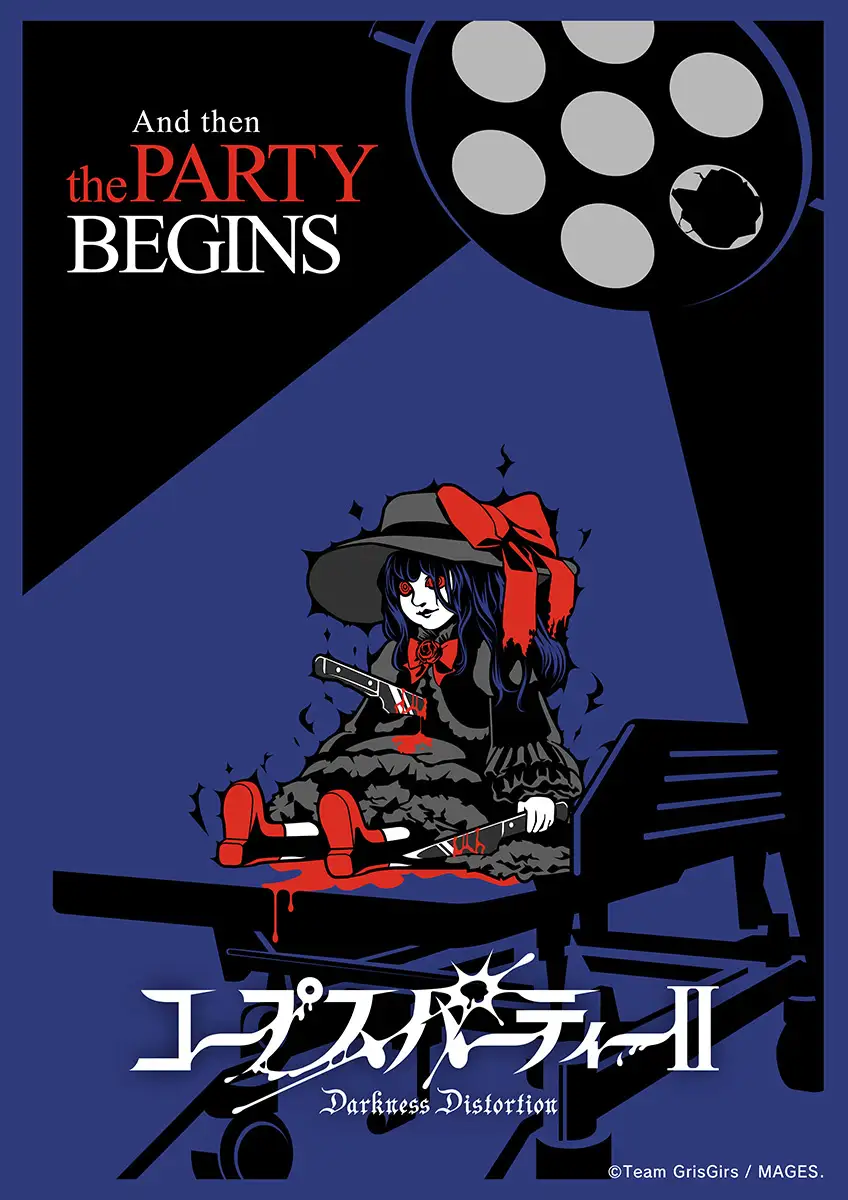 The first game centred on a group of Japanese high school students, celebrating a school festival. They're telling ghost stories when a mysterious earthquake transports them to an old, run-down schoolhouse in another dimension. The school is haunted by those trapped there, and the goal is for the students to get out alive before it's too late.
Developed by Team GrisGris and published by Mages., Corpse Party II: Darkness Distortion will be released in 2024 in Japan. Platforms have not been announced; neither have plans for launch outside of Japan.
Neko Odyssey is a game about photographing cats
Cats are great. Photography is great. Taking photos of cats? Also great. So why not make a game about it? Neko Odyssey is a described as a cat photography adventure game. The main gameplay centres around, yep, taking photos of cats. The visuals are cute as well, with pixel art graphics in a 3D setting.
The main story involves solving the town's mysteries based on the information captured in cat photos. Search for cats in carious locations and upload them to (in-game) social media. Each photo will earn likes. The more likes you get, the more well-known you are, and followers may begin offering tips on finding new and different cat poses. Some cats require an established connection before a photo session can begin. There are also certain events that lead to new opportunities.
Developed by Secret Character and published by Flyhigh Works, Neko Odyssey will be released for PC via Steam in 2024.
A F2P Atelier game has been announced
I'm always weary of free-to-play games, and I can't help but consider that after the announcement of Atelier Resleriana: Forgotten Alchemy & the Liberator of Polar Night. We do know that the Atelier series supervisor (Shinichi Yoshiike) will oversee the game's development, so that's a good start. Still, whether or not it's any good or just a rip-off remains to be seen.
Alchemy is the power to create something new from the blessings of the stars. The game is set in Lantana, where people once prospered through alchemy but it has since died out and been forgotten. The protagonist, Resna, has always dreamed of bringing what's been forgotten back to the world; she sets out for the Continent of the End, where the clues she seeks are rumoured to be found.
Developed by Gust, and published by Koei Tecmo and Akatsuki Games, Atelier Resleriana: Forgotten Alchemy & the Liberator of Polar Night will be released for iOS/Android and PC via Steam in 2023 in Japan. There's been no word on a worldwide release.
Dokapon Kingdom: Connect's PC release date is set
Matt quite like "niche" game Dokapon Kingdom: Connect when he reviewed it for Nintendo Switch. And there's good news for those without that console: the PC version is set to launch in early September. The game is best described as a hybrid RPG/board game that has players trying to make as much money as possible to earn the Princess' hand in marriage. Here's last month's PC announcement trailer:
When monsters attack, Dokapon Kingdom's economy collapses. People are at their lowest. And they can't even pay their taxes! That's a problem for the money-hungry king, who gathers only the bravest warriors to rescue the towns under siege. Players spin the roulette, move that number of spaces, and defeat anyone in their way. There are 11 job classes to choose from, as well as five game modes: Normal, Story, Shopping Race, Kill Race, and Town Race.
Developed by Idea Factory/Compile Heart/Sting and published by Idea Factory International, Dokapon Kingdom: Connect will be released for PC via Steam on September 7. It is currently available for Nintendo Switch. It was originally released for PlayStation 2 and Wii.