Formerly known as Project Q, PlayStation (via its blog) has announced the PlayStation Portal remote player, as well as a new headset and its first wireless earbuds. The PlayStation Portal is basically a remote PlayStation 5 player, which is kind of a bummer because I would have preferred a new dedicated handheld system. Still, it will be useful for those who need to share the television set, I suppose. Let's start there.
The PlayStation Portal retails for US$199.99; at the time of publishing, no Australian price point has been announced. It includes key features from the DualSense wireless controller, such as adaptive triggers and haptic feedback. It has a vibrant 8″ LCD screen that is capable of 1080p resolution at 60 frames per second (for comparison's sake, the Nintendo Switch in handheld mode does 720p at 60 FPS).
As someone with chronic pain, I do see the appeal of playing PlayStation 5 games from bed when the console itself is located in a different location. I still prefer my Nintendo Switch, but to each their own. The PlayStation Portal will connect remotely to your PlayStation 5 over Wi-Fi, so that's mandatory to play. It can play supported games that are installed on the console. It includes a 3.5mm audio jack for wired audio (though those new wireless earbuds may be worth a look). PS VR2 games and games that are streamed through PlayStation Plus Premium's cloud streaming service are not supported.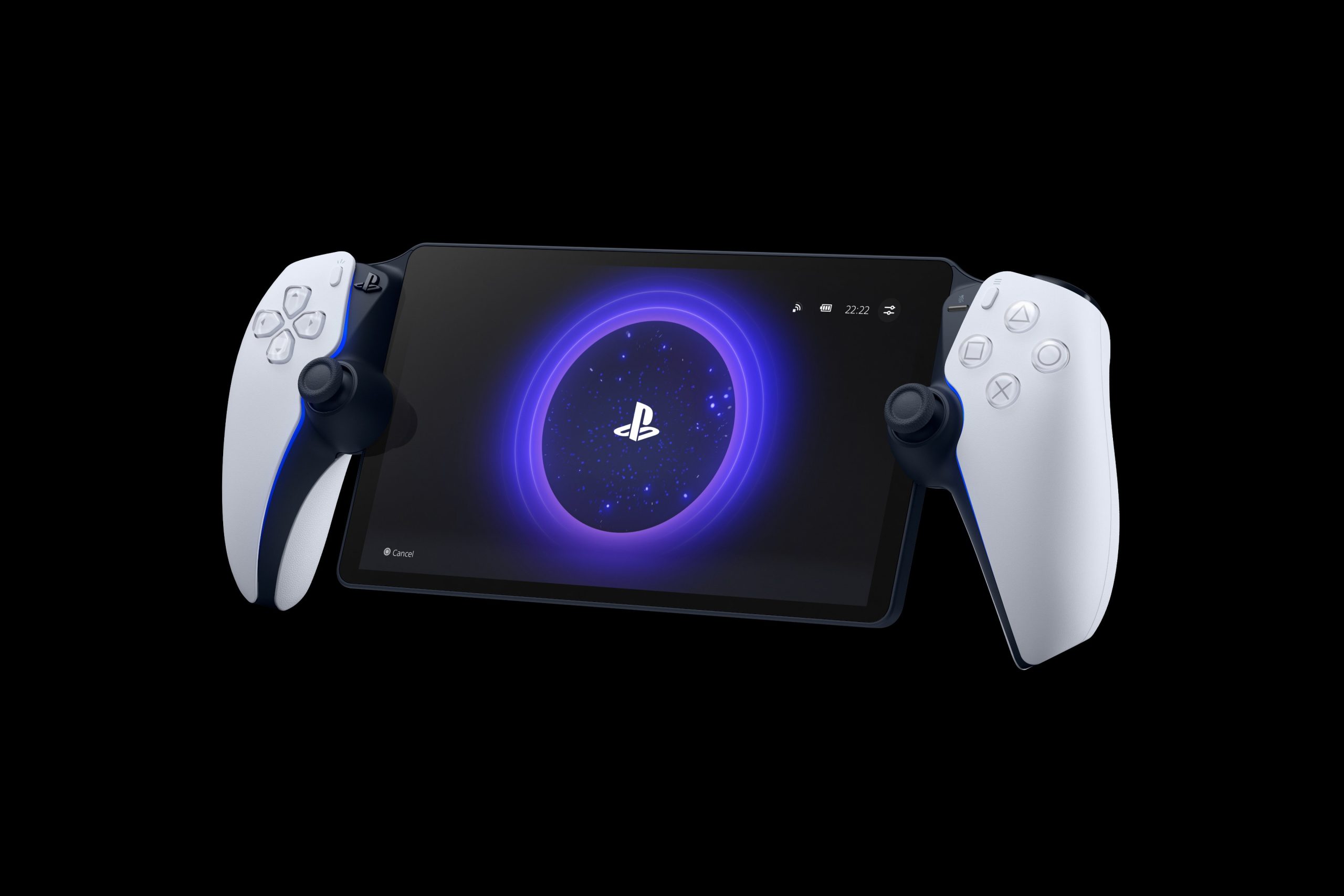 The new wireless headset is called Pulse Elite, and the earbuds are Pulse Explore. Pulse Elite offers lossless audio and features a retractable boom mic and AI-enhanced noise rejection to filter out background sounds. A charging hanger is included with it for charging and storage. Pulse Explore is PlayStation's first set of wireless earbuds; it also offers lossless audio. It features dual microphones and again, the AI-enhanced noise rejection. It comes with a charging care.
Both Pulse Elite and Pulse Explore use custom-designed planar magnetic drivers for an audiophile-level listening experience normally reserved for premium headphones designed for professional sound engineers. Pulse Explore is one of the first set of wireless earbuds for a mass consumer market than uses planar magnetic driver technology.
Both new audio sources connect to PlayStation Portal by using new wireless audio technology, PlayStation Link. It delivers low latency, lossless audio with each switching between systems. When used with the PlayStation 5 console itself, players will need a USB adaptor; this adaptor can also be used on PC and Mac. Pulse Elite and Pulse Explore can simultaneously connect to a PlayStation Link supported device and a Bluetooth supported device. For example, Pulse Explore can connect to a PlayStation 5 (via the adaptor) and a mobile phone at the same time, so players can answer a call and hear it through the headphones also being used with the console.
All three new products are expected to launch this year.