HyperX sound equipment is consistently high-quality, though I find the marketing aggravating. Why pitch so heavily to gamers when, at the very best of times, a gamer's understanding of aesthetics and quality are skewed towards the cheapest edges of dystopian cyberpunk? I mean, Elon Musk would be a gamer if he wasn't wasting his time ruining companies. Elon Musk thinks that his stupid "X" is better than the awesome Twitter Bird. Why on earth would you make stuff that would appeal to people like that clown?
But I digress. The good thing about the HyperX Cirro Buds Pro is that, as in-ear earbuds, aesthetics don't matter so much. Anyone looking that closely at your ears has some questions to answer.
Instead, the focus of these buds will be on sound quality and, to a lesser extent, whether they're good for gaming. The first thing to note is that they're very comfortable in the ears. Some earbuds feel like they're about to drop out the moment you stand up and walk around, but these ones feel nice and snug in the ears without adding enough weight that they become uncomfortable over longer periods. These are good earbuds to wear to tune out the world around you (and with "hybrid active noise cancelling" built into them, they're quite good at that).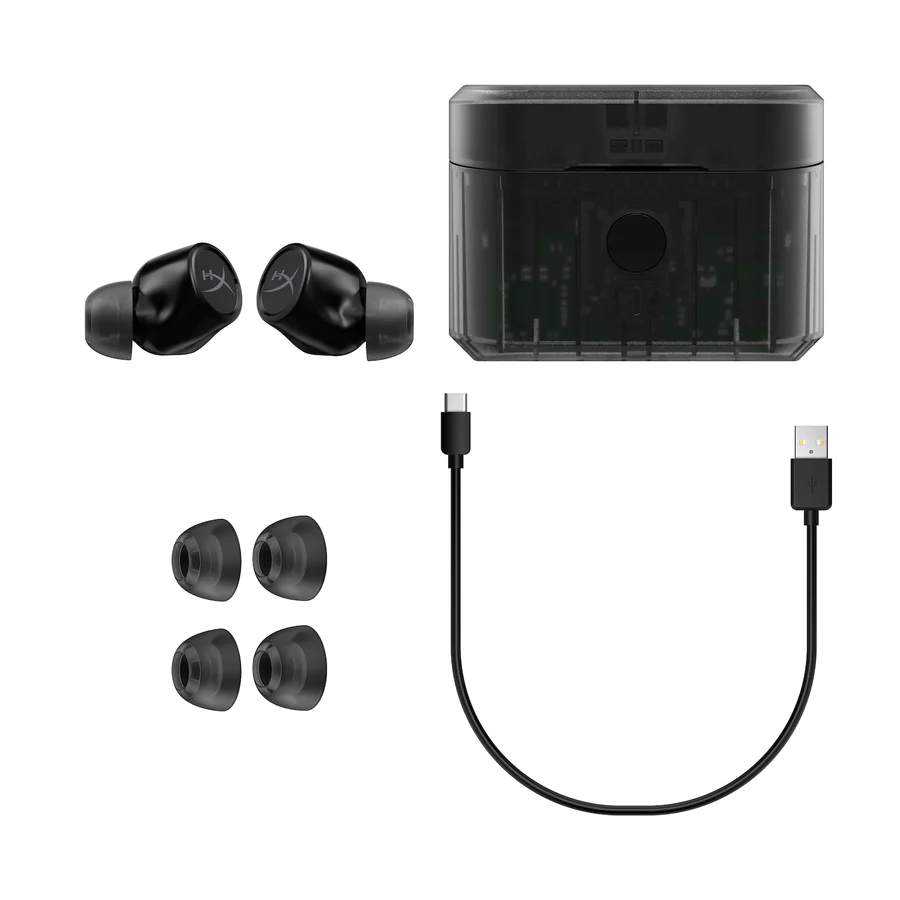 The best way to describe the sound that the earbuds relay is "functional everyday," and I don't mean that as a pejorative. The Cirro Buds have 8mm dynamic drivers, and have been tuned in such a way that for anyone short of an audiophile, they're going to do pretty much anything you want them to well enough. Enjoy the voice of a favourite singer? You're going to hear them clearly enough. Like rock? The earbuds might not have the most thumping ability with bass, but they do get by. For its price, this is an easy pair of earbuds to throw in the bag and take with you anywhere, and they'll do the job.
Gamers, however, might notice the less-than-premium quality in some areas. As we all know gamers love a solid bass so they can feel the war crimes that their on-screen avatars are committing. The Cirro Buds don't quite reach Apocalypse Now standard. Perhaps more egregious, they're only stereo earbuds, so anyone looking for a surround sound experience will probably need to dig a little deeper into their bank accounts.
With that said, again, if you're looking to drown out the noise of what should have been the quiet carriage on a train ride home (seriously, people, learn manners), the Cirro Buds when paired up with your Nintendo Switch and a good rhythm game will get the job done. I did the Miku Test, where I play the Hatsune Miku rhythm game with wireless earbuds to see if the latency throws me off my game when playing on the higher difficulty. It's the most difficult test for sound equipment to grapple with, since Hatsune Miku on extreme doesn't mess around. The Cirro Buds were not perfect, but on the lower difficult settings the Bluetooth 5.2 connection was sufficient that the gameplay was more than manageable. On any game where fractions of a beat in a piece of music aren't critical, the latency in the Cirro buds isn't noticeable at all.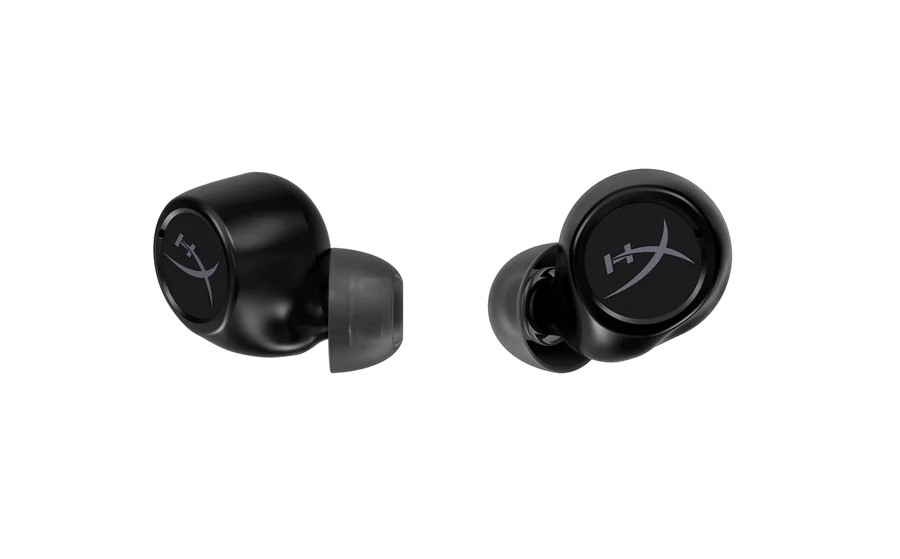 Once you put the controller down, the Cirro's versatility comes to the fore. The buds have been IPX4 rated, meaning that you can throw these on while at the gym and, as long as you're not dunking yourself in the pool, they'll handle the sweat. Perhaps most impressive of all, however, is the fact that these earbuds redefine fast charging. Not only will you get around 30 hours on a full charge (between the earbuds and the carry case), but the buds themselves will go from zero to 100% charge in just 40 minutes. That really is impressive, and ideal for a workplace environment, where you might use the earbuds to zone out for a few hours, be dragged into a meeting, and by the time you get out you'll be back at 100% and ready to burn the midnight oil.
Finally, the build quality feels really good. Some earbuds feel like you could drop them onto a bed of marshmallows and they'll break, but the Cirro buds seem ready to take a fall. It's not something I've tested (since I plan on using these for quite some time now), but there's a solid feeling of reassurance there. The carrying case feels like it's up for a scrap too. Were I inclined to go camping or otherwise do something that takes me into the rugged outdoors, I would reach for these particular earbuds.
While this is a minimally featured set of earbuds, HyperX Cirro Buds Pro are the perfect example of a Jack-of-all-trades. It truly is a master of nothing, and even considering its cheap price point, there are other devices on the market that are more fully-featured or do a better job at one particular task or another, but if you're only going to get one set of earbuds and you want something truly multi-purpose, then these are the ones you want to go with.