Yep, Square Enix is a book publisher! It's through the Square Enix Manga & Books imprint. The "big" titles generally involve Final Fantasy, but it also releases a good amount of manga on a regular basis. At the Square Enix Manga & Books Announcement Panel at Anime Expo, the company announced 12 titles launching later this year and into next. As expected, the ones it highlights in the press release for the event are all Final Fantasy, and then it just lists the others. (Featured above: Victoria's Electric Coffin.)
Up first is the English Edition of The Art of Final Fantasy XVI (below), which is what you'd think it is. See how the world of Final Fantasy XVI was brought to life through literally hundreds of pieces of concept art and illustrations from the development artists. It is described as a superb visual compendium of Valisthea, from its Dominants and Elkins to its warring nations and rules to its creatures and devices. The hardcover volume is over 300 pages long with archival-quality paper. Basically: it's fancy.
If Final Fantasy XVI is your jam (as it was Matt's – read his review here), decorate your place with style thanks to the Final Fantasy XVI Poster Collection (English Edition) (the cover is the image art for this article). It includes 33 large-former, full-colour art prints on heavy, press-varnished card stock. They should frame beautifully. There are illustrations of the main characters, Eikons, and more.
The last Final Fantasy book announced is Encyclopaedia Eorzea III ~The World of Final Fantasy XIV~ (below). This third volume of the encyclopaedia covers an astonishing amount of information from the Shadowbringers and Endwalker expansions. Hundreds of illustrated, full-colour pages present detailed explorations of the events that occurred in Etheirys, Norvrandt, and the sea of stars; it also includes comprehensive descriptions of their histories, peoples, lands, and more.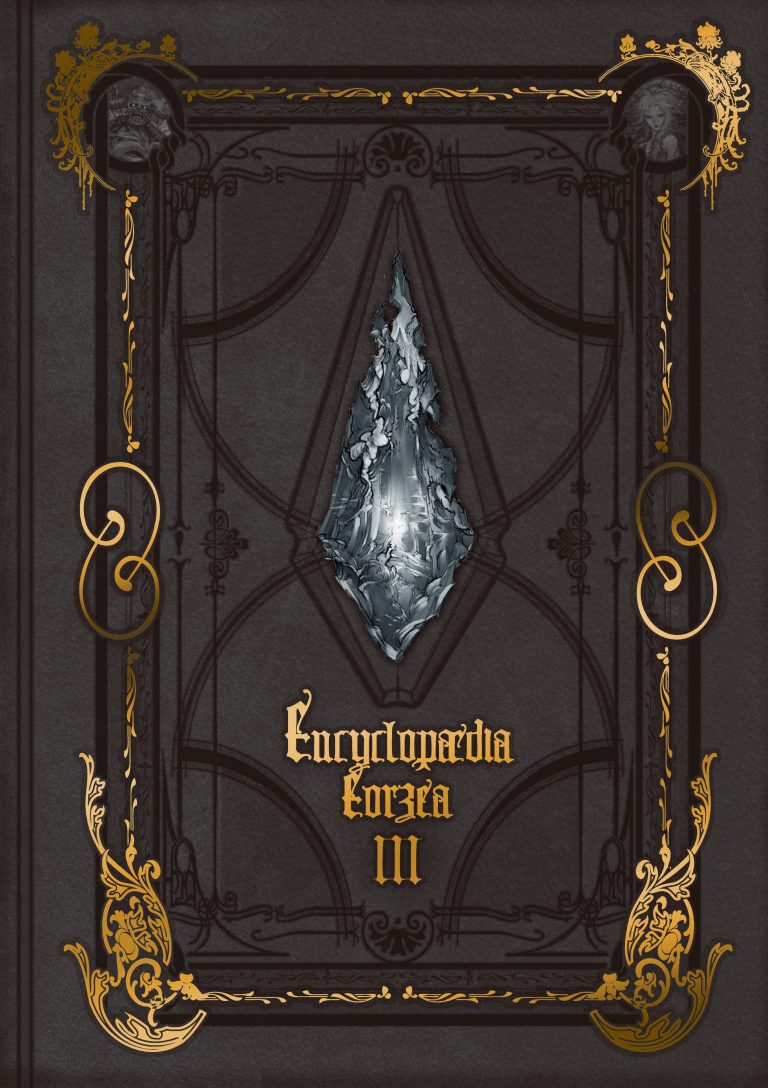 All of the books and release dates
The Art of Final Fantasy XVI (English Edition) (March 19, 2024)
Final Fantasy XVI Poster Collection ("Spring" 2024)
Encyclopaedia Eorzea III ~The World of Final Fantasy XIV~ (December 19, 2023)
[Manga] The Angel Next Door Spoils Me Rotten, Vol. 1 (February 6, 2024)
[Manga] Smoking Behind the Supermarket with You, Vol. 1 (February 20, 2024)
[Manga] The Villainess' Guide to (Not) Falling in Love, Vol. 1 (March 12, 2024)
[Manga] Victoria's Electric Coffin, Vol. 1 (April 2, 2024)
[Manga] Mobsters in Love, Vol. 1 (May 7, 2024)
[Manga] Just Like Mona Lisa, Vol. 1 (July 16, 2024)
[Manga] Soul Eater NOT!: The Perfect Edition, Vol. 1 (July 23, 2024)
[Picture Book] A Man and His Cat (June 4, 2024)
[Book] My Dress-Up Darling Official Anime Fanbook (June 18, 2024)