It seems like any major company with animated IPs are making kart racers; Nickelodeon, Hello Kitty, and Disney are already in on it, so it's no surprise that DreamWorks is jumping on the bandwagon too. DreamWorks Animation has an extensive catalogue of animated films, including Antz, Shrek, Madagascar, Over the Hedge (a personal favourite of mine), Kung Fu Panda, and Trolls. That means there are a wide variety of characters to choose from, so a kart racing collaboration makes sense. DreamWorks All-Star Kart Racing will feature iconic DreamWorks Animation characters taking on fact-paced kart races.
The game features 20 fan-favourite character, including Shrek, Po, Tigress, Boss Baby, Puss in Boots, Hiccup, Astrid, and more. Each character has their own uniquely-styled kart to race, and players can put their stamp on each one with hundreds of customizable parts and accessory combinations.
The characters aren't the only things that will be familiar: the locations are iconic too, inspired by locations in DreamWorks Animation films. These include the Kingdom of Far Far Away from Shrek, Bergentown from Trolls, Spirit Realm from Kung Fo Panda, Baby Corp from The Boss Baby, New York City Zoo from Madagascar, and more. A hint about the tracks: there are magical switches that uncover hidden shortcuts. These magical paths can be extended by hitting more switches in a series.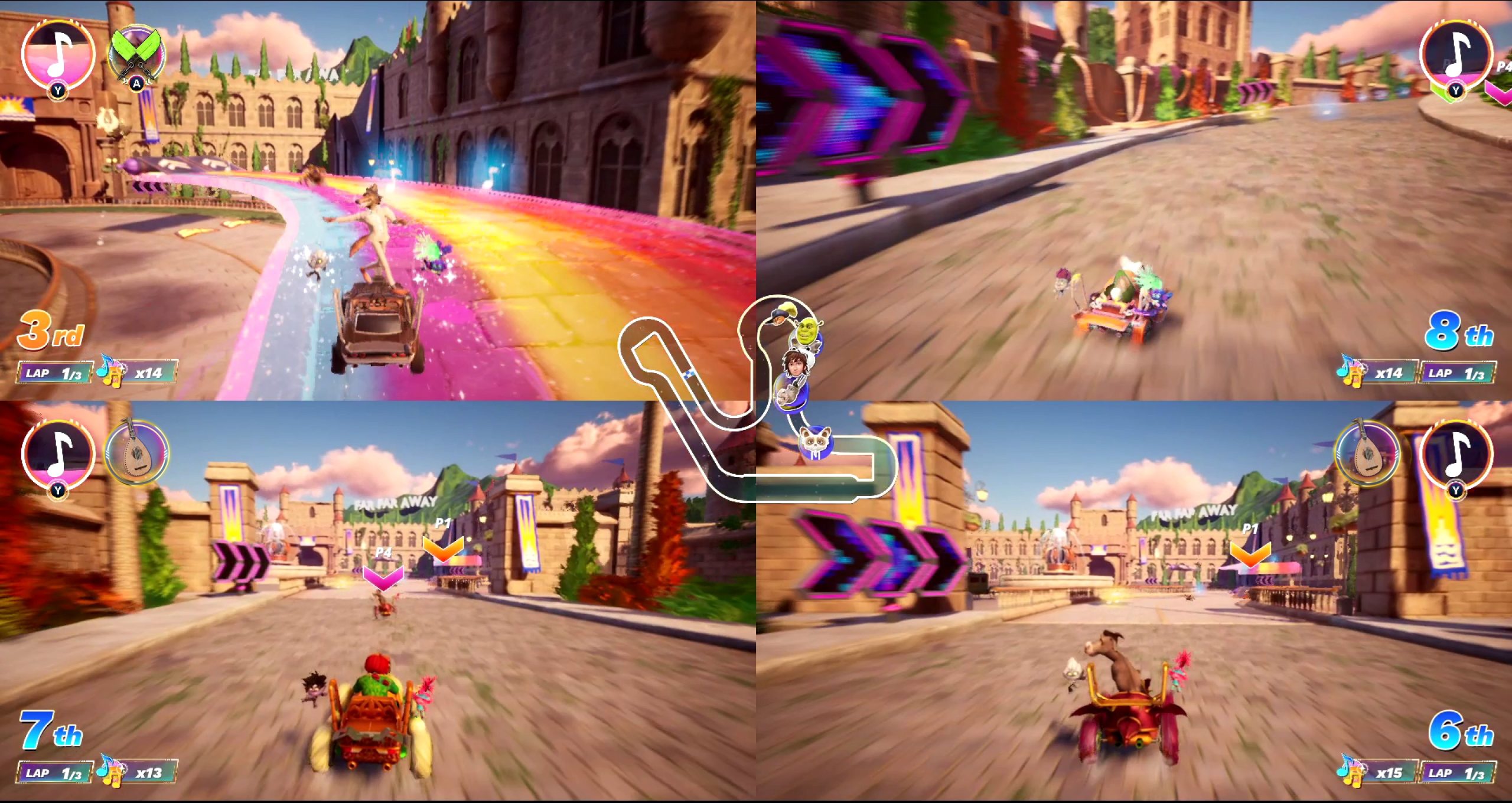 There are four game modes available: Free Race, Cups, Challenge, and Time Trial. There is eight-person online multiplayer and four-person split-screen local multiplayer. Trolls will host each race, helping with their power-up potential. Collect Trolls to ride along through each race for special surprises.
There are two editions of the game: a standard physical and digital edition, and a Digital Deluxe Edition that includes two exclusive characters and their karts (Master Oogway and Wolf).
Developed by Bamtang Games and published by GameMill Entertainment (don't even get me started on that name), DreamWorks All-Star Kart Racing will be released for PC via Steam, PlayStation 5, PlayStation 4, Nintendo Switch, Xbox Series, and Xbox One "soon."