Welcome to Digitally Downloaded's weekly catch-up news feature, the catch-up coffee. With each issue I will bring you the best news that you may have missed. Grab the biggest mug you've got, fill it with your favourite brew, and catch up with us (and our favourite news anchor, Dee Dee)!
SpongeBob SquarePants coming to PowerWash Simulator next week
I've been anxiously awaiting the first paid PowerWash Simulator DLC; there's been two free special packs before (Tomb Raider and Final Fantasy VII) but this one really brings something aesthetically new to the game. I've cleaned cars. I've cleaned fountains. I've cleaned houses. I've cleaned an entire darned Ferris wheel (I hate that level with a passion). But I haven't cleaned pineapples under the sea yet! That's what I'll be doing next week with the SpongeBob SquarePants Special Pack.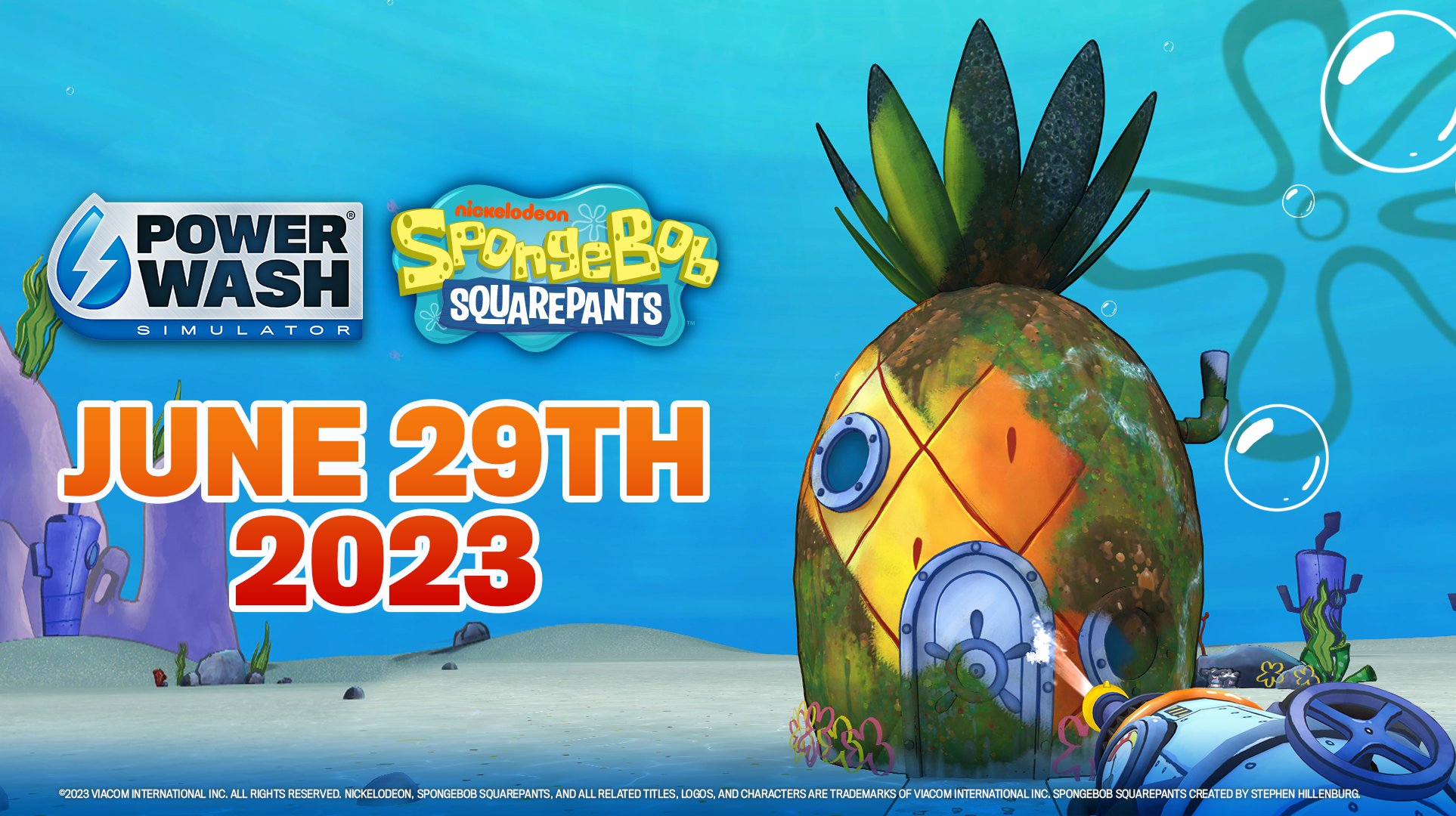 Players will use a custom-designed power washer across six maps: Conch Street, The Bikini Bottom Bus, The Krusty Krab, The Patty Wagon, The Invisible Boatmobile, and The Mermalair. Residents of Bikini Bottom are baffled when their tidy town suffers from a myriad of mucky mishaps. Can they solve the mystery before Mr. Krabs and Plankton inevitably start fighting? For those using platforms with achievements, there are ten new ones coming along with the DLC.
Developed by FuturLab and published by Square Enix Collective, PowerWash Simulator is currently available for PC via Steam/Microsoft, PlayStation 5, PlayStation 4, Nintendo Switch, Xbox Series, and Xbox One. The SpongeBob SquarePants Special Pack will be released in June 29.
Agatha Christie – Murder on the Orient Express launches in October
This isn't the Murder on the Orient Express that is well-known and much-beloved; rather, Agatha Christie – Murder on the Orient Express is set in 2023 and has brand-new elements added to the story. For example, there's an entire new character in Joanna Locke. Through her, players can exit the train environment during playable flashbacks. The goal is to surprise even the most dedicated fans with mystery and suspense. Despite an announced release date, there's still been no trailer released for the game.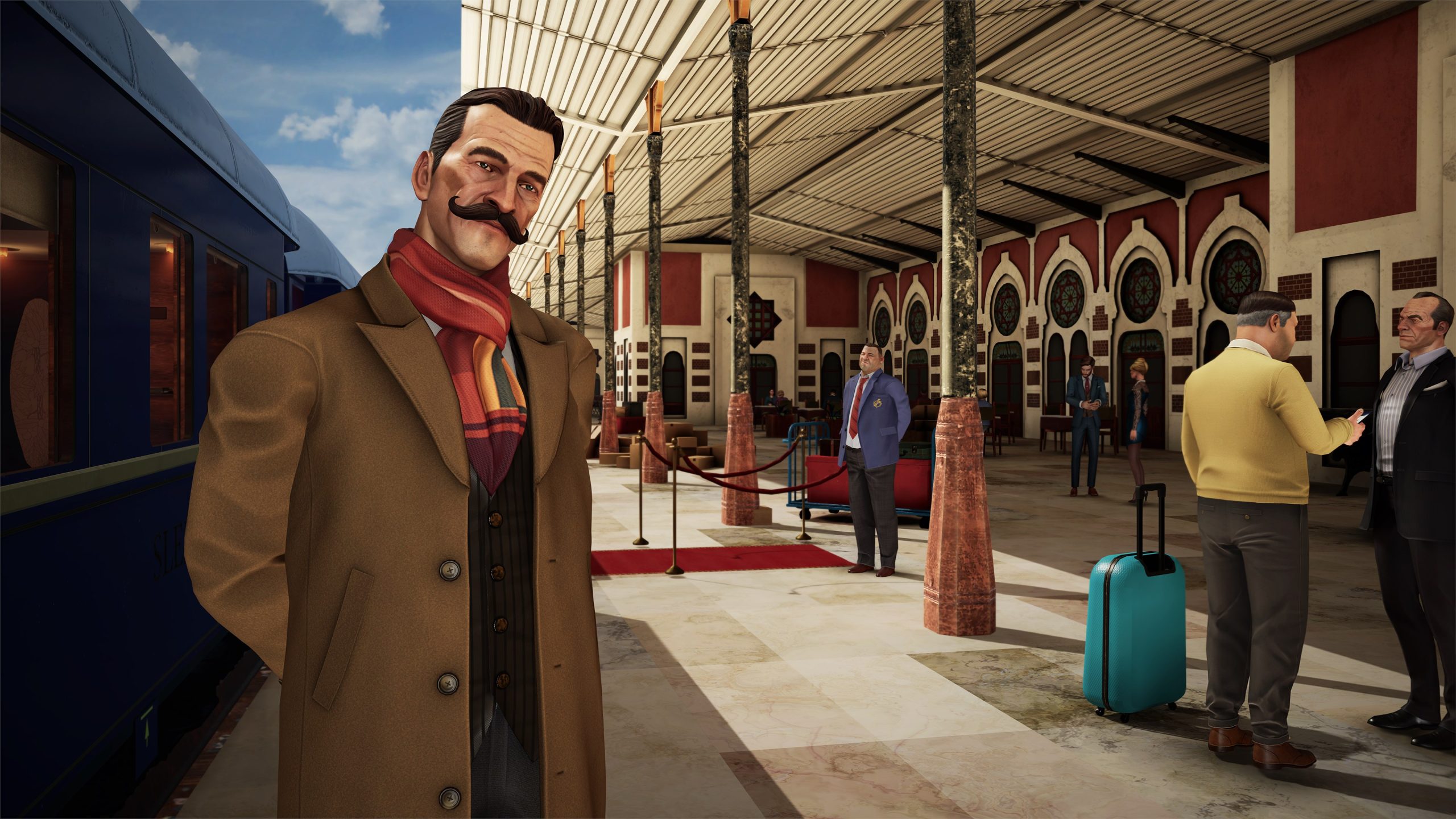 Legendary detective Hercule Poirot is on the case of a murder that's taken place on a prestigious train, surrounded by intriguing characters with their own secrets and motives. Enter his head to discover minds maps and make deductions. Solve puzzles with object manipulation. Players will use both Hercule and Joanna to solve the truth behind the murder by speaking with all protagonists and searching for clues.
Developed and published by Microids, Agatha Christie – Murder on the Orient Express will be released for PC via Steam, PlayStation 5, PlayStation 4, Nintendo Switch, Xbox Series, and Xbox One on October 19. It will be available physically and digitally, with a physical deluxe edition also being released.
Nintendo Switch Online is adding its single most epic game to date
There's been a lot of big games released through Nintendo Switch Online – I've been vocal that my favourite is Super Mario Land 2: 6 Golden Coins. But the biggest game to date is set to launch via the subscription service. It's a game that started a series spanning decades, a game that features fierce tactical combat and rich storytelling. That's right: the first Fire Emblem to launch in the west is making a comeback! (If you're in Japan, the sixth game in the series – Fire Emblem: The Binding Blade – will also be released.)
The nation of Lycia is on the verge of war after centuries of peace. Noble houses are plotting treason, allies have become enemies, and armies are ready for combat. The entire time, a mysterious figure is manipulating empires from the shadows. Lyn, Eliwood, and Hector must start their own army to fight against forces that could destroy everything. Gather heroes by your side and train them with a wide array of weapons and classes available. In battle, strategize around terrain and conditions. But be warned: if your soldiers meet their end, they are gone forever.
Fire Emblem will be released via Nintendo Switch Online: Game Boy Advance.
Persona 3 Reload, Persona 5 Tactica coming to more than just PC, Xbox
For whatever reason, Atlus and Microsoft have been playing nice lately. Atlus has been announcing pretty major titles for Xbox, then days later for other platforms. This is again the case with Persona 3 Reload and Persona 5 Tactica, both announced during the Xbox Games Showcase. Each game will released for multiple other platforms, including Nintendo Switch.
Persona 3 Reload (trailer below) was first released as Persona 3 in 2006. It follows a high-school student who joins the Specialized Extracurricular Execution Squad, a group who are investigating the Dark Hour. During the Dark Hour, SEES members are able to enter a vast tower filled with creatures known as Shadows. They battle the shadows with physical manifestation of their psyches, known as Personas.
Persona 5 Tactica (trailer below) was first released as Persona 5 in 2016. It takes place in a modern-day Tokyo and follows a student known as Joker who has transferred to a new school after being falsely accused of assault. Over one school year, he and others awaken to a special power and become a group of secret vigilantes known as the Phantom Thieves of Hearts. They explore a supernatural realm born from humanity's subconscious desires to steal malevolent intend from the hearts of adults. Again, they battle Showdows using Personas.
Developed and published by Atlus, Persona 3 Reload and Persona 5 Tactica will be released for PC, PlayStation 5, PlayStation 4, Nintendo Switch, Xbox Series, and Xbox One. Persona 3 Reload launches on November 17. Persona 5 Tactica will be released in early 2024.