There's absolutely no shortage of affordably-priced gaming headsets on the market. For not that much money, you can pick up a wired set with some kind of flexible microphone, a braided cord and an aggressive-looking logo on the earcups. Which is all well and great, but I have a very specific problem with most gaming headphones. It's the comfort level, because many of them use rigid frames – which makes sense, because gamers can be brutal to their hardware and it would be foolish to suggest otherwise – which sit badly on my comically oversize skull. Being bald doesn't help there, but that's genetics for you.
Related reading: For a truly high-end headset option (with a price to match), check out the SteelSeries Arctis Nova Pro. Our review.
As such, I approached the HyperX Cloud III Headphones with some trepidation. The company's predecessors are well regarded, it's true, but I figured I'd be in for hours of interesting audio but light discomfort, and who wants that when there are games to play? The good news here is that the HyperX Cloud III Headphones are really, astonishingly comfortable. In pure design terms they do hit most of the usual notes of a gaming headset, right down to the HyperX logos on the side, but the combination of the soft foam headset and earcups just… works on my head.
Sure, plenty of other headsets have foam supports and leather-style earcups, but at some point, I've always found them too tight, or too pointy against my head. Not so with the HyperX Cloud III Headphones. It also helps that they're not particularly "gamey", if you know what I mean in terms of RGB lighting or ostentatious colour schemes. The HyperX Cloud III Headphones come in either straight black or with red accents, and it's the latter that HyperX sent me for review.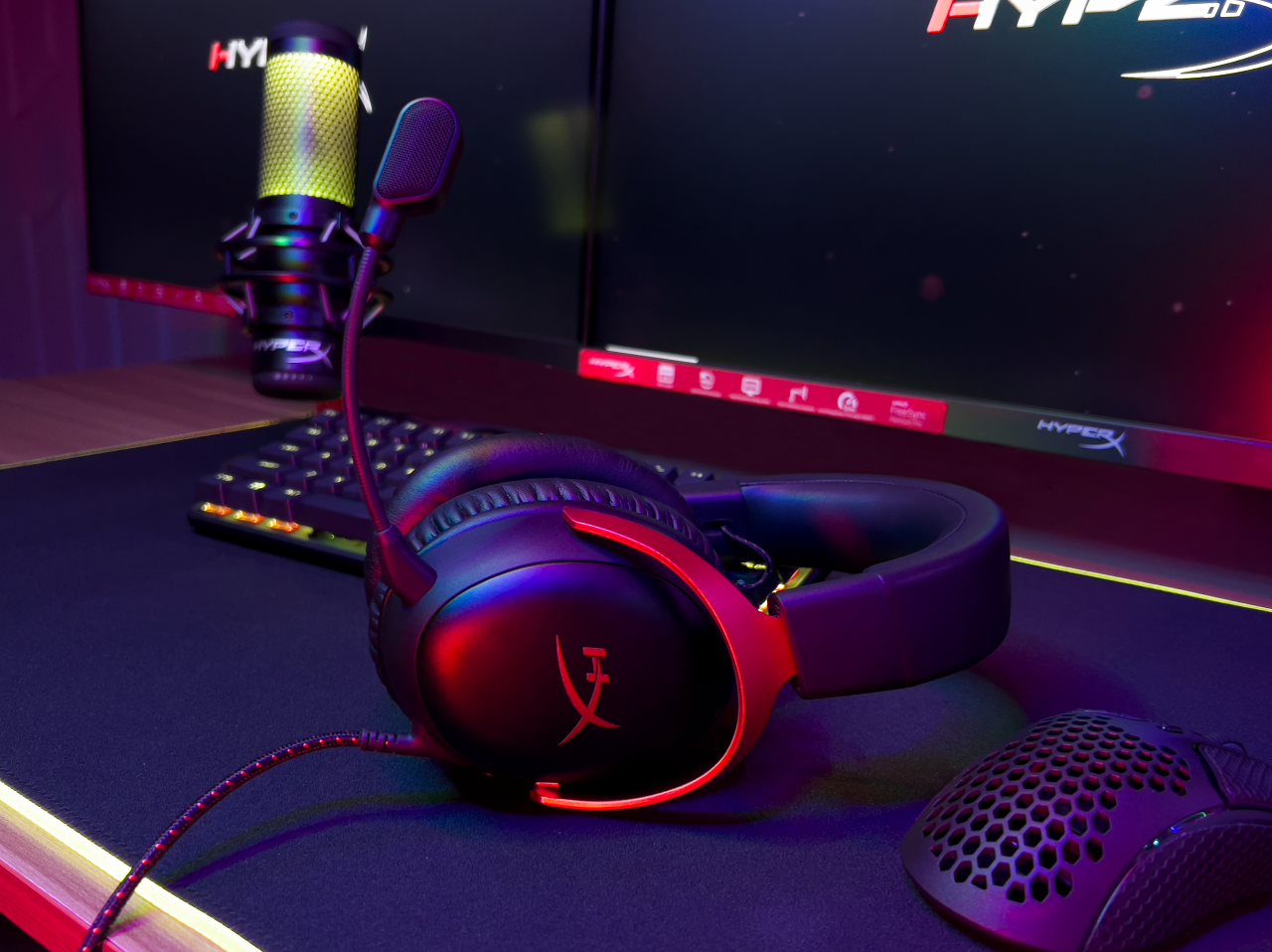 I think they look nice and elegant, and that's a good thing, because it enhances their scope beyond gaming sessions to a headset that you could use for professional purposes. Yes, virtual work meetings are a lot less interesting than another game of Bubble Bobble, but they're also a fact of life for many of us these days. In connectivity terms, the HyperX Cloud III Headphones feature a braided cable leading to a 3.5mm plug, which can then connect up to an adaptor with its own cable leading to a USB connector. The end here is USB-C, but it comes with a USB-A connector already installed, which means that there's little here that you can't connect them to. I've plugged them into everything from a Switch Lite to a Pixel 7 Pro to, of course, a PC.
I do have some concerns here, however. If you're connecting via 3.5mm jack, the cord isn't particularly long, a little over a metre by my measurements. That's an issue for (for example) PC users if your desktop sits on the floor, because it may not reach. Conversely, when I was using the HyperX Cloud III Headphones for a little Android gaming action, the need to use the USB-C connection with its extra cabling meant that I had a lot of loose cable spilling around. There's no one easy solution to this problem, but it's worth considering depending on your particular needs.
The HyperX Cloud III Headphones are designed as PC-first gaming headphones, however, and that's rather more obvious due to the inclusion of DTS Headphone X spatial sound… but only for PC gamers. That's because it's the software implementation of virtual surround sound, which means that you can only really implement it on a Windows system, via HyperX's Ngenuity software platform. Ngenuity is HyperX's platform management software for its gaming peripherals across the board, and like everyone else's version of that idea, I don't exactly love it. At best that's software you want to install and configure once, but all too often it'll crash, or do something weird, and then it's just aggravating.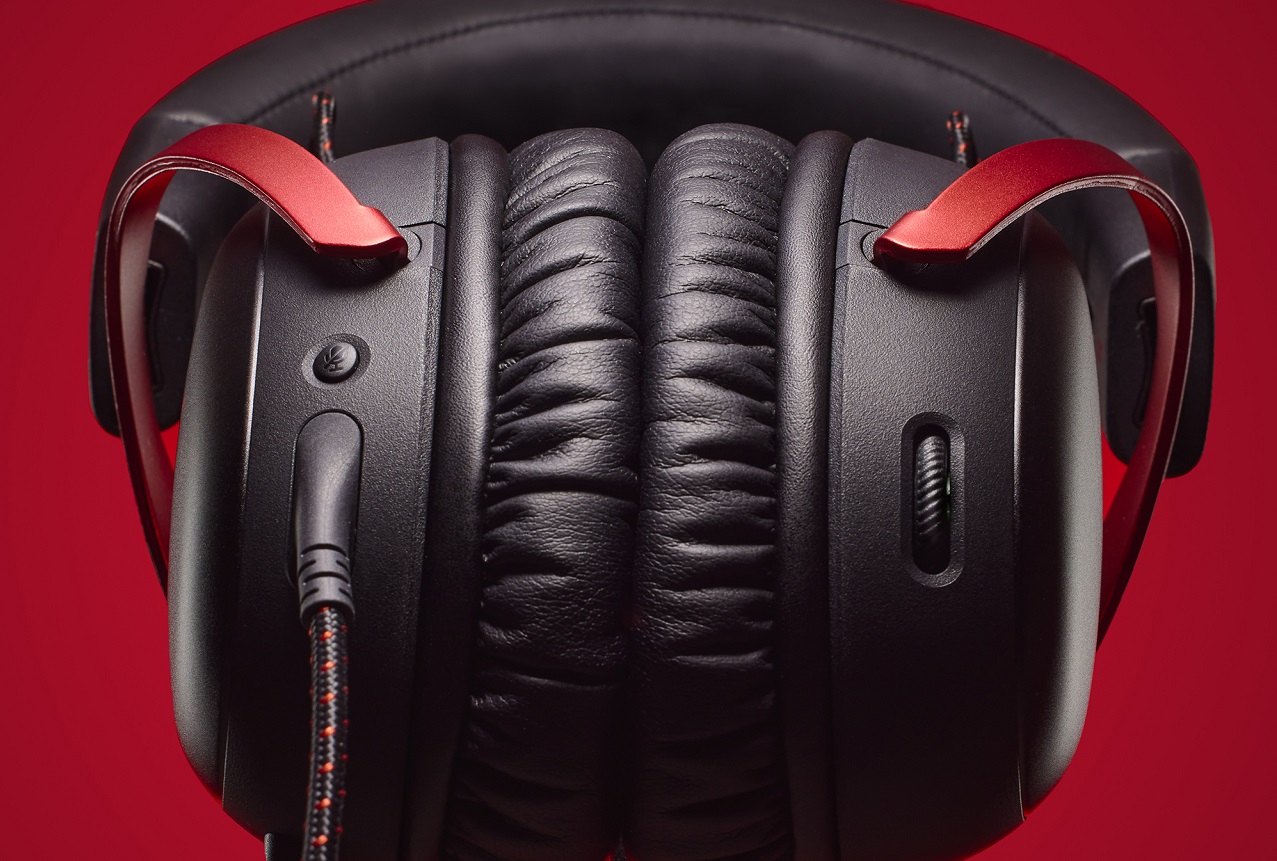 Virtual Spatial Sound is also often weird, unless you're playing games that very specifically support it. Leave it on and fire up a game that doesn't, and the soundscape it produces does present space, but often in rather unusual and hollow ways to my ears. I'm left honestly not sure that you'd be missing much leaving it off in most cases.
The general soundscape presented by the HyperX Cloud III is quite robust, tending more towards the mid-range to my hearing than anything else. That does mean if you just wanted bass-heavy gaming headphones you might find them a little on the light side, but again it makes them more generally suitable for other listening purposes. The detachable microphone works, but despite a shift in microphone size up from the Cloud II models, it's still very much in the space of "Gamer headset" sound, clear enough to talk to people but not stellar. If you want to hear what I sound like talking on them, here I am.
HyperX puts the controls for the HyperX Cloud III headphones on the right and left cans – volume wheel and mute button respectively – and after some weeks of using I still can't decide if that's better or worse than an in-line remote control. There's an LED light that should show you when you're muted, though I found it was a tad inconsistent, sometimes failing to shine up when I was very clearly already on mute. For the AUD$159 asking price, the HyperX Cloud III are good value, especially if you find general PC gaming headsets uncomfortable. Their modular approach and style moves them beyond being just gaming headphones too, which is great.