I worry that the wonderful folk at the developer, Gust, have lost their creative thrust with Atelier. That's not to say Atelier Ryza 3 here is by any means a poor game, because it is lovely and comforting, but the last five Atelier titles have been a nostalgic return to the Arland (Atelier Lulua) series, Ryza, a second attempt to capitalise on Ryza's popularity (i.e. Ryza 2), a nostalgic return to the Mysterious series (Sophie 2), and, now, a nostalgic return to Ryza. The next Atelier is a remake of the early, beloved Atelier Marie.
Related reading: Check out our review of the previous Atelier Ryza (i.e. 2) here.
The days when every new Atelier was an all-new story that was additive to the property, rather than nostalgic for what came before, have been gone for a while now. Again, it would be unfair to criticise any of these individual titles in isolation. I've loved them all, and Gust has truly mastered comfort food gaming. I'm just not a fan of the direction that the overall franchise has been heading recently. To me, it comes across as aimless and creatively unfocused.
Nonetheless, we're here to talk about Ryza 3, and as I mentioned in the introduction, "nostalgia" is the perfect word to describe it. It's the core thematic thrust of the adventure and represents a blatant effort to tap into the warm memories that players have of the first two games.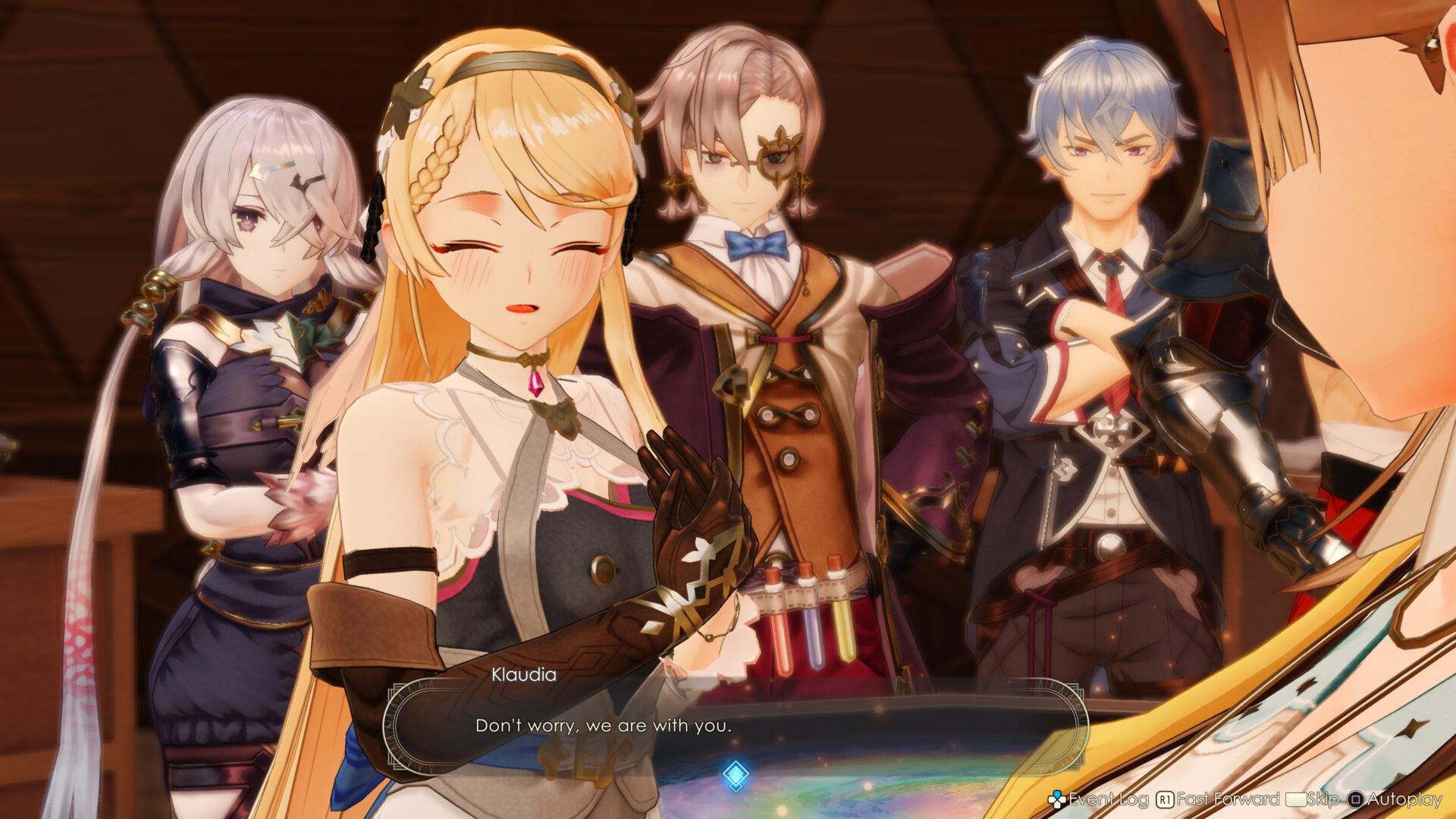 Atelier Ryza 3 kicks off during summer, which, if you know anything about Japanese culture, is a time of year that they are very nostalgic for. This is for several reasons. Firstly, the Japanese summer is a kind of thick, dripping, wall of heat that you don't easily forget. August and September are just brutal over there, and it almost Stockholm Syndromes you into remembering all the things you did (to try and find air conditioning) in years past.
Secondly, the Japanese summer has a very distinct soundscape, with the rhythmic, endless chirping of the cicadas that come out across the country then. If you put on any Japanese film or game set in the summer, you're going to prominently hear this, because it was the soundscape of any Japanese listener's youth and their summer adventures. This brings us to the third reason that the Japanese tend to remember summer with fond nostalgia: Japanese kids have long, strenuous school lives. The long summer break is their escape from that, and, due to the relative independence that Japanese kids enjoy, typically involves getting up to all kinds of activities across their local suburbs and towns.
As a BBC article noted: "Natsukashii is a Japanese word used when something evokes a fond memory from your past. It's a word you exclaim as a smile creeps across your face. For instance, when you hear a song you loved as a teenager, or when you come across an old train ticket stub in your pocket.
"In some cultures, nostalgia is often full of sadness. But natsukashii – which derives from the verb "natsuku", which means "to keep close and become fond of" – indicates joy and gratitude for the past rather than a desire to return to it. In Japan, natsukashii is a reminder that you are fortunate to have had the experiences you've had in life. The fact that you cannot return to those experiences makes them all the more poignant."
Related reading: Our interview with the development team behind Atelier Ryza 3.
That natsukashii is exactly what Ryza 3 kicks off with. Two of Ryza's friends have returned home for the summer (coming home to the family is another big part of the Japanese summer and the nostalgia it evokes), and they're looking forward to spending time with one another. Unfortunately, Ryza's become too critical to her local community as the resident alchemist to take a break, so it's looking like summer won't be quite the delightful opportunity to relax and reminisce that they had hoped for.
But then, suddenly, the earth shakes and a series of mysterious islands appear. Ryza, guided by a vision, also alchemises up a key, without knowing what door it belonged to. Combined, these things mean adventure! So Ryza gathers her friends together for one more big journey into the unknown. There's an analogous parallel there to kids playing through the suburbs, hunting bugs in the part, and wolfing down convenience store chicken. It's nostalgia. It's core to the warm feeling you'll derive from Ryza 3 as you explore deeper into these mysterious islands.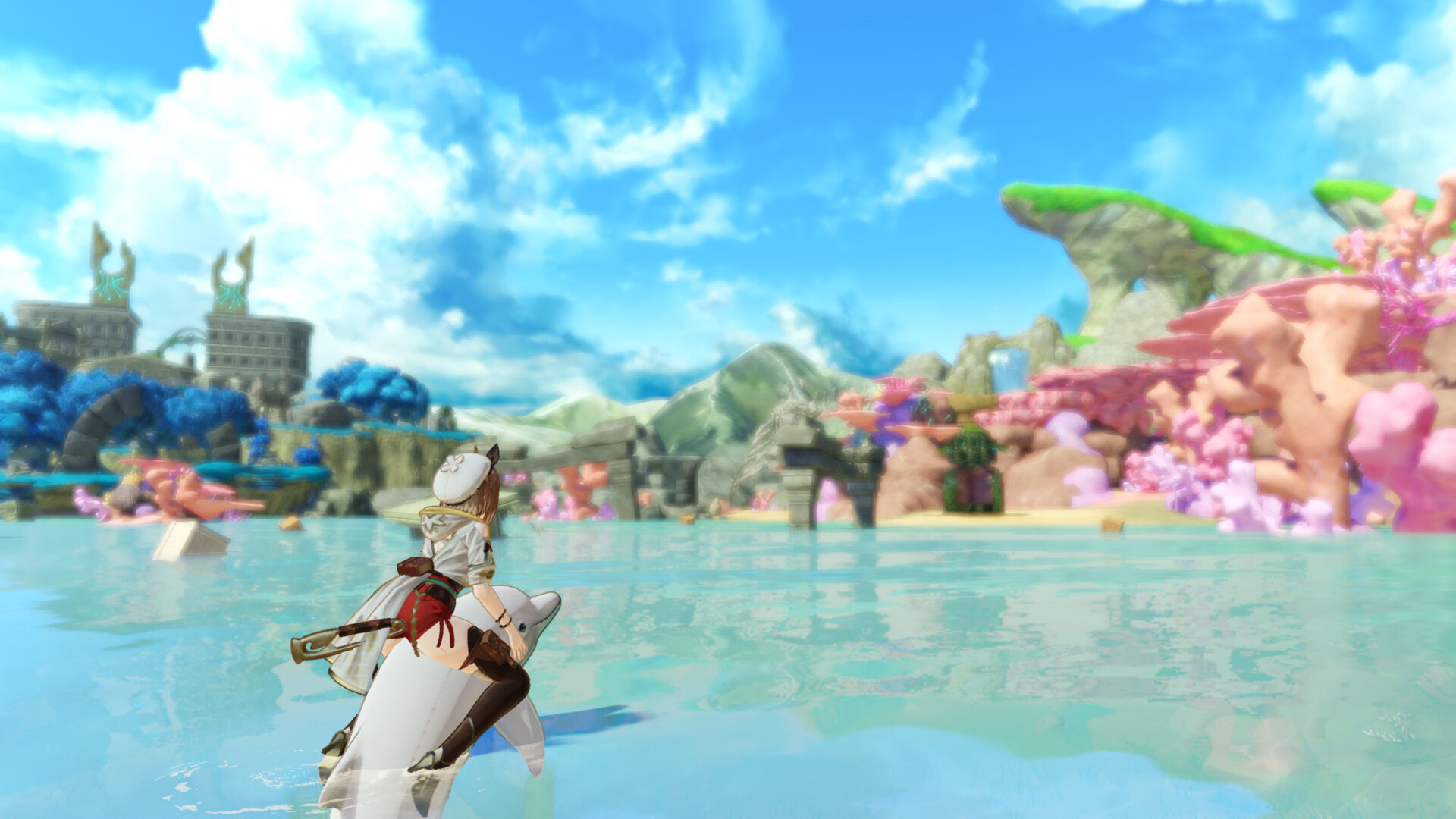 This approach has allowed Gust to focus on a story of adventure and magical creativity, and I do like the way keys are a recurring motif. They'll do what they're expected to (i.e. open doors), but they also represent the biggest addition to the Ryza combat system. You can use keys mid-battle to gain a significant advantage for a while. It's also a clever way of helping players who are perhaps not used to real-time combat systems grapple with Ryza 3's, because it's really quite fast. Technically, it offers an ATB system like many Final Fantasy games. You'll wait for a little energy bar to fill (it only takes a second or so), and then you'll be able to choose from a series of different skills or attacks, but between the range of abilities, the ability to swap between characters in combat, and those keys, the action never feels like you've got a moment to think, as per an ATB system. You've got to be constantly in motion.
On a personal level, I will always prefer turn-based combat like what we see in Atelier Sophie 2, but the Ryza series has been Koei Tecmo's attempt to draw in new players, and action combat does seem to be the best way to get players to step over the threshold and play a JRPG. It is also a case that the previous Ryza titles used similar action combat systems too, so it wouldn't have made sense from a consistency perspective to change that now.
The other half of the game is, of course, alchemy, and Ryza's system here – which Gust brought over from the previous two titles – is exactly as good as expected. You'll collect hundreds and hundreds of materials, each with their own quality rating and characteristics, and then, using a "skill tree"-like system, apply those materials as dictated for each recipe. Assign the right combinations of quality ingredients and characteristics and you'll be able to brew everything from potent healing items to equipment to use in combat. Alchemy and crafting systems have become mainstream and common to just about every game of a certain budget, and they're almost universally irritating in the extreme, but the Atelier series continues to make it a core mechanic in an engaging and entertaining way. By the time you hit the midway point of the game, you've got so many ingredients of such great variety to layer into every single recipe that every single trip to the alchemy cauldron will feel like a unique opportunity to be creative and create some powerful items to aid in the quest.
Atelier Ryza 3 has the largest cast of the trilogy – 10 characters join Ryza on her quest, and most of them are familiar faces. This reinforces the nostalgia theme, but also means that you really do need to have played the two predecessors before getting into this one. The team at Gust seem to assume that this is the case themselves and make next to no effort to fill newer players in on events prior, but for a series this niche, I think it's a fair assumption that a title like "Ryza 3" wasn't going to appeal to new players in the first place. For people that are existing fans, the chance to spend more time with good friends is warming, and further supports the good-natured wholesomeness that this series has always stood for. People love to point to the light fan service in Atelier as though that undermines it. Ryza 3 has some of that – Ryza's ridiculously thick thighs and heaving chest are infamous at this point. The reality is, however, that Ryza 3, like the entire series that came before it, is the sweetest, friendliest, and most comfy of JRPG properties.
Related reading: For more Gust goodness you want to play Blue Reflection: Second Light. Our review here.
One final note: While I did review this on Nintendo Switch, I have played it on other platforms, and while I do think the Switch version is the best that Gust could have achieved with the console, the size of the environments and details in the graphics mean that the other platforms offer a vastly superior experience. I love it on Switch for its portability and my general preference for the console, but I'm willing to make some significant compromises to play it this way.
Atelier Ryza 3 should be the final chapter for Ryza, and it's a fine send-off. It's a game in which nostalgia plays a key thematic role, and has been made for nostalgic Atelier fans first and foremost. I know this probably sounds like faint praise, but Atelier is my favourite JRPG series and Ryza 3 is a perfectly fine game in that context. Hence the score. It's just that, more than anything else, I dearly hope that after the next Marie remake, Gust settles down to give us new stories, new adorable alchemist girls, and some new ideas again.