Final Fantasy VII is iconic (read Matt's review of Remake here), and quite possibly the collective favourite from the 15-game (to date) series. Then there's PowerWash Simulator, which still has people obsessed with simply making things clean. Since PowerWash Simulator is published by an arm of Square Enix, and Final Fantasy VII is developed and published by Square Enix, it makes sense to mash the very different games together. And you know what? It seems like a pretty good idea. (Such a good one that they've already done the same with Tomb Raider.)
The Midgar Special Pack will be free DLC. It contains five levels set above and below the plate. Players will use their collection of high-pressure power washers to clean up messes left behind by the usual suspects: Don Corneo's lackeys, Professor Hojo's specimens, and Heidegger's dangerous tech. Accept jobs from local members of Avalanche as well as Shinra bigshots. Since Midgar isn't exactly a "normal" place, there will be new dirt types, such as bio-residue.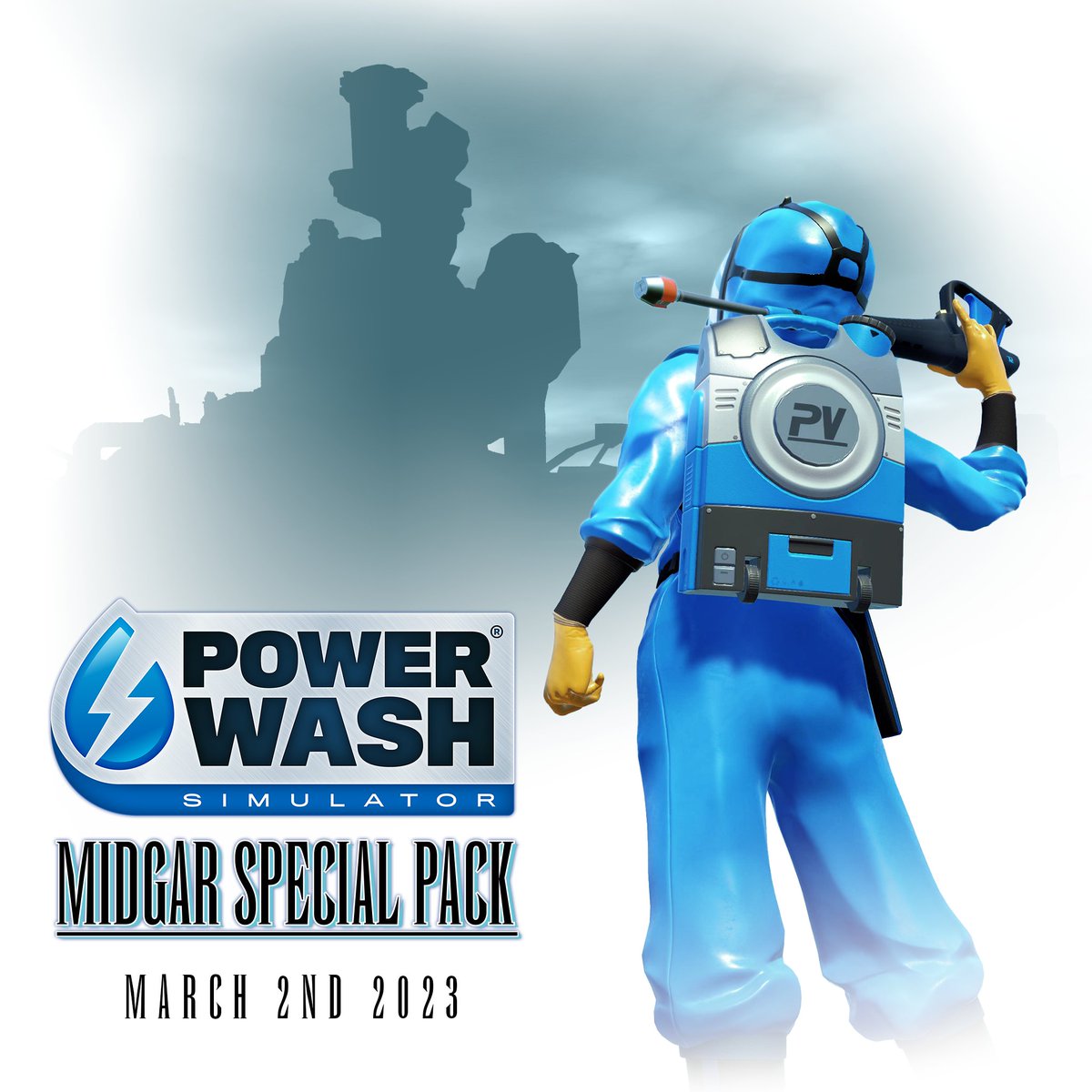 So what are those five locations?
The Hardy Daytona and Shinra Hauler, where the vehicles are so filthy that nobody wants to drive them. Make them sparkle!
The Mighty Scorpion Sentinel, with its tail up. It's been deactivated for cleaning, so it's not dangerous. It is, however, looking a little worse for wear.
The Charming Seventh Heaven (picture above), a filthy bar in the beloved Sector 7. Nobody's going to want to sip a Cosmo Canyon cocktail or eat Eggs and Chips.
The Mako Energy Exhibit, in the Shinra Building. It's caked in all sorts of muck, especially in nooks and crannies.
Finally, The Formidable Airbuster. It is described as the pinnacle of Shinra engineering, and it's super-powerful to boot. It can't get into service being this dirty!
Developed by FuturLab and published by Square Enix Collective, PowerWash Simulator is currently available on PC via Steam, PlayStation 5, PlayStation 4, Nintendo Switch, Xbox Series, and Xbox One. The free DLC, Midgar Special Pack, will be available on March 2.