It's that time of year, friends! The house is filled with greens and reds, the music channels all start dropping the Wham, Buble and Mariah, the fridge fills up with eggnog and we gorge ourselves on fruit mince pie. It's such a special time of year!
We love the season at DDNet, and one of the best things about it is that it's also the perfect time to catch up on some games. When you're not juggling parties and gatherings, it's a slower time for work and it's easier to steal a bit of time on the side to play something new, or finally get through that game that you stalled on.
Each year at DDNet we run a "games of Christmas" list, that works just like an advent calendar. We count down to Christmas by sharing one game recommendation for the season each day. Crank up the Jingle Bells and get into the spirit of the season with these!
Day #5: Taiko no Tatsujin: Rhythm Festival (Read our review here)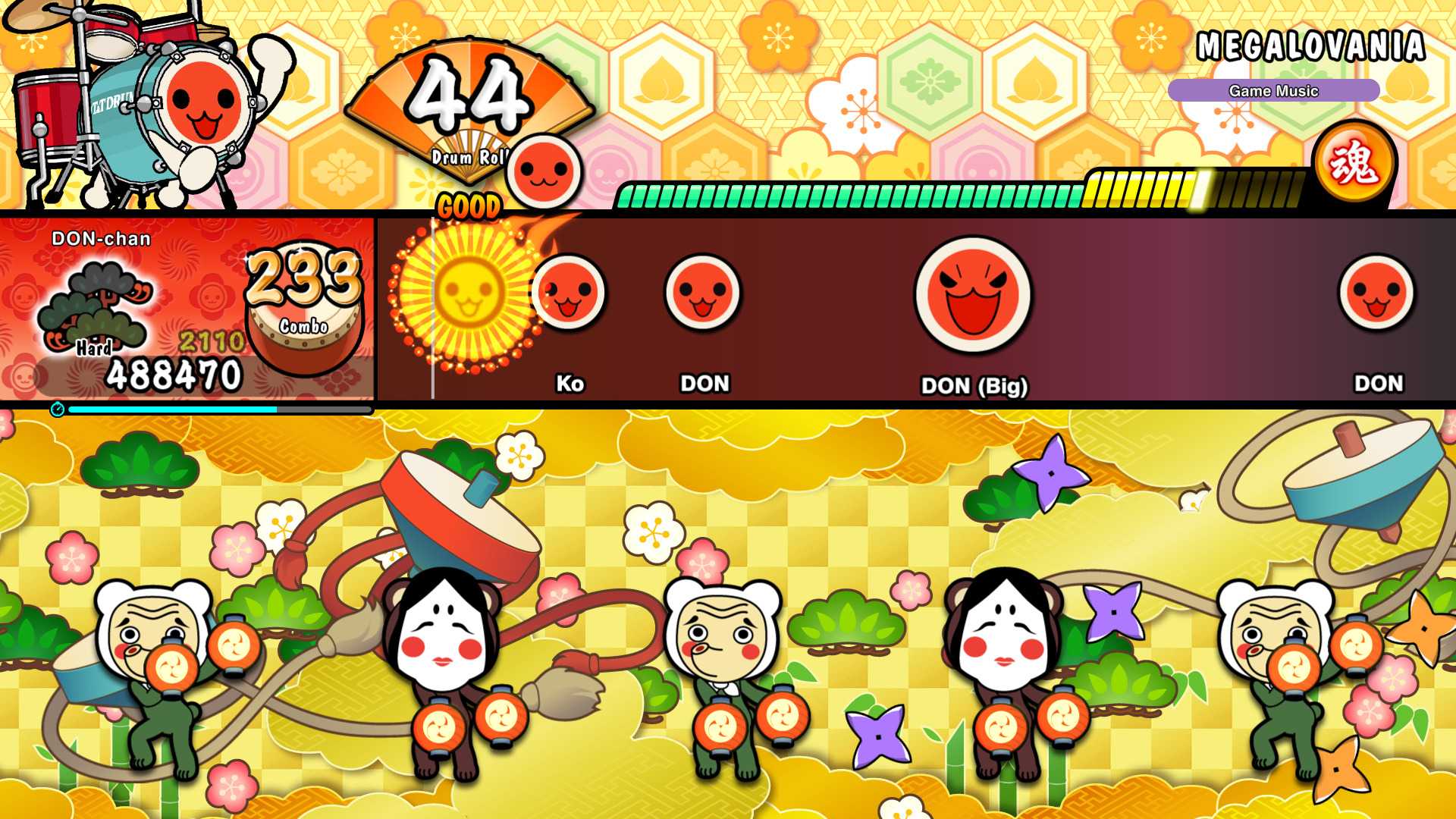 Rhythm games are excellent for Christmas. You've got friends over, you pull out some favourite music, and then compete with one another for the top scores. You could do karaoke instead, I guess, but there's always the risk that someone can't sing and ruins the party for everyone (I'm talking about me, here. Never invite me to karaoke).
One of the best things about Rhythm Festival here is that it has a subscription service for an absolute craptonne of music. Over 600 songs, to be exact. There's a decent number of "best-of" hits on the game itself (around 80 or so), so you're not wasting your money if you don't want to subscribe, but if you do have a couple of big parties planned, splashing out on a month's subscription is the perfect way to have effectively unlimited choices for those events. And everyone likes Taiko! It's impossible not to.