Skullcandy pitches itself as a company for good quality, but price-conscious lifestyle sound equipment. While you can certainly play games with the company's headsets and other sound equipment, they're more designed for people looking for a good musical experience, while also being stylish for use out and about, while at the gym and so on. The Sesh ANC True Wireless Earbuds certainly represents that philosophy and are an excellent option if you're looking for some new and inexpensive earbuds, especially now that we've hit that time of year when people are looking to fill some stockings.
The chief selling point for the Sesh earbuds is the quality of the noise cancelling for the price point. These earbuds are a modest $Aus150, but provide 4-mic hybrid active noise cancelling. In comparison to some other price-conscious noise cancelling options (which will typically only offer 2-mic ANC), the Sesh is, simply, better at blocking out noise. Much, much better. "Be careful crossing the road with these on because you will not hear oncoming traffic"-level better.
Meanwhile, Skullcandy has clearly intended for you to take these earbuds out and about with you. They've been given the IP55 rating, meaning they can handle a decent hit of dust, sweat, and rain. Assuming that you're confident that they're not going to drop out of your ears (more on that soon), this makes them an ideal workout and everyday use option – you can toss them in the bag while at work, enjoy a distraction-free commute, and not have to worry if you're caught out without an umbrella for the walk home (I never remember to check the weather report. This happens to me a lot).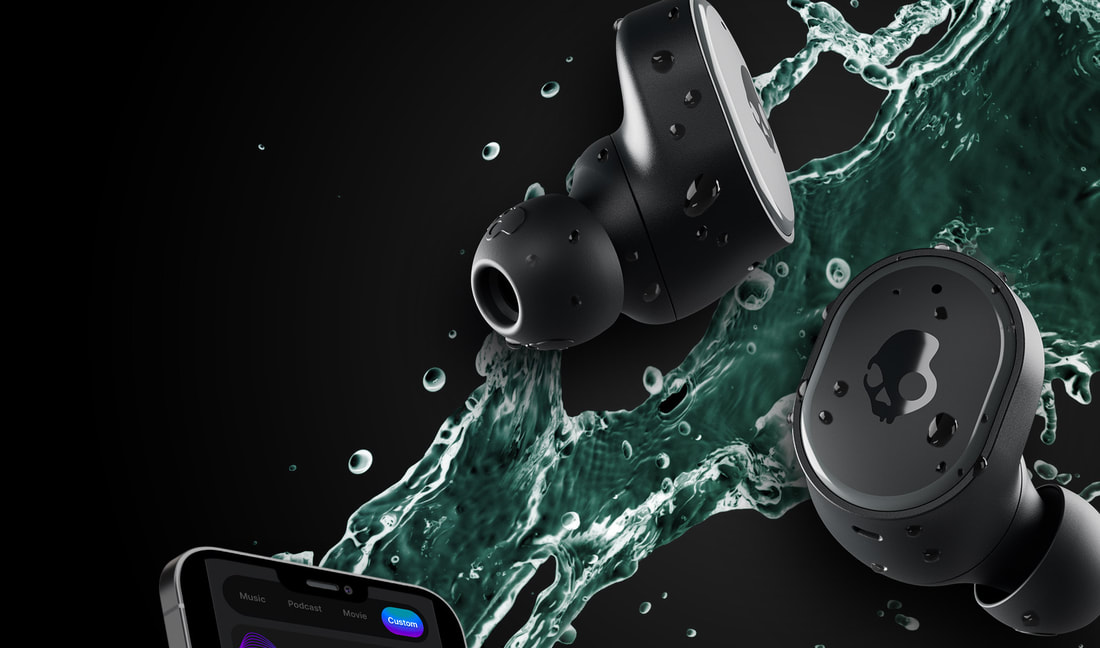 Now, I'm also going to mention a very specific use case here, but the fact that the Sesh earbuds have become my default goes to show that they punch well above their weight: I'm a competitive dancesport dancer (yes I do have a life outside of this website). Dance studios are noisy places, between the teachers and people using the sound system for lessons and practice. The Sesh earbuds allow me to turn all of that out, remarkably well, and focus on my own training. And, as a guy that naturally sweats heavily, I can also use these with less concern that I'll damage them in exercise than some of the more premium-priced earbuds that are more tuned towards an "at-rest" listening experience. In other words, these relatively humble little Skullcandy earbuds have become indispensable to me, very quickly.
Another big advantage of these earbuds is that they do have good range, so I can put the iPhone down on a table somewhere in the studio and not have to worry about it again. This, too, is a significant benefit, since holding an iPhone while trying to concentrate on practising movement, much less partner dancing, is a pain.
Now, for the downsides, but thankfully they're minor, and sit outside of the way that I would normally use these earbuds. One of the realities of dancesport is that it is a highly aerobic form of exercise, and it's physically impossible to train for more than a few hours at a time. This is just as well for the Sesh earbuds because their one and only major flaw is that the battery life is absolutely woeful. With noise cancelling on, you'll be lucky to get four hours of continuous listening before the earbuds need a complete recharge in their case, and that means they're not great for long-haul flights or other instances where you might want to zone out for an extended period of time. In contrast, the comparably-priced Soundscore Space A40 earbuds, which admittedly don't sound quite as good (or have any waterproofing/rugged features), do have the advantage that they last many (many, many) times over on a single charge.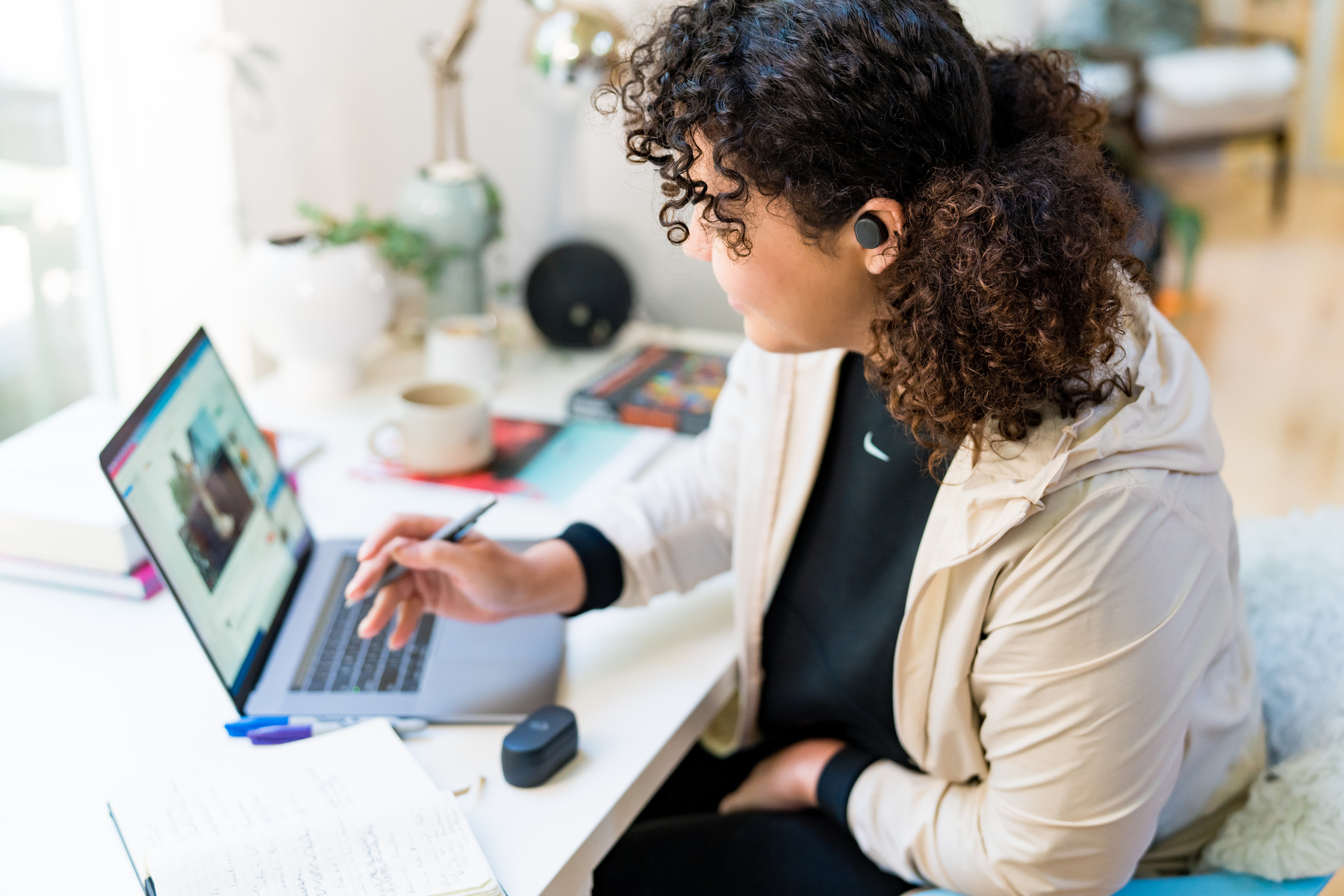 The other issue is that the Sesh earbuds are a bit larger, bulkier, and heavier than other options (including the Space A40s), and this means they are going to be slightly more prone to falling out of the ears, particularly if you're bouncing around a lot. It's only happened to me once so far, and the earbud took the fall without any damage done, but I have big ears, and depending on your own size and shape, this might happen often enough to undermine their utility as an exercise aid a little.
As with most earbuds, there's an app to go with the Sesh. Again, to compare to the Space A40, it's limited in scope, with just a few profiles (music, movie, podcast), the ability to turn noise cancelling on and off, and a "game mode", which aims to reduce latency, though to be honest I don't think it did that much and I wouldn't be using these earbuds for gaming anyway. If high-precision, no-latency gaming is going to be something you need out of the earbuds, then more specifically-tailored technology, such as the EPOS GTW 270 Hybrid, might be worth the premium asking price. The Sesh does fine for relaxed gaming where precision isn't required, but even then the sound is too geared towards the musical experience rather than amping up the qualities you usually look for with sound effects, music and dialogue all working together, as in a game. That said, as limited as the app is, it is good at what it does and lets you get on with actually enjoying the earbuds. Which, if you're just looking for a good time with your favourite music, is all you need.
These flaws with the Skullcandy Sesh aren't really an issue for the way that most people will use them. They're ideal for the morning jog, commute, or quick dash to the shops as a way of tuning out the many distracting irritations that exist in the world. Indeed, these are the first earbuds that I've tested that I find specifically valuable for exercise, and that's a valuable quality for this kind of technology to excel at. Yes, the battery isn't great and the feature range is thin, but for the price point, the noise cancelling is exceptional, and the sound quality is even better.