I'm a big fan of itch.io for the freedom and open platform that it allows for developers to be creative, experimental, and directly canvas the audience for feedback for games that are not yet ready for primetime on Steam and its ilk. In addition, itch.io allows you to be transgressive, subversive, and downright dangerous. It's a true "art gallery" for game ideas and creative developers, and it should be celebrated for that.
What makes itch.io a little difficult at times is finding things that are interesting to play. Discovery is a real issue when great ideas are buried among high school projects and nasty little efforts to scam a quick buck from players. With that in mind, I thought what might be helpful to readers would be if I did a brief write-up of interesting games that I've come across on itch.io each week. In many cases these games will be unfinished or "in development," but I'm highlighting them because they promise something special and are well worth keeping on the radar.
Note: I also haven't played these games. I highlight them as interesting based on the itch.io description and concept. Where I find the time to do actual reviews or other coverage, I will compose separate articles on the game in question. These aren't so much an endorsement (or piece of criticism) as they are a head's up.
I must admit, I haven't covered a visual novel in this here wrap for a little while now, but itch.io has a real wealth of them (with more being released each week), so I thought I should do something to remedy that lack of coverage this week. Odd Guy Meets Odd Farmers pitches itself as a wholesome BL (boy's love) game, and has a lovely aesthetic to go with its lovely premise.
In Odd Guy you play as Torin, a gamer who is thrust out into the great outdoors after his mother finally has enough of his lifestyle. He's sent to go and work on his friend's farm for a while, and soon discovers that country life can be rather… quirky. Odd Guy is a nice and brief game at 43,000 words (a couple of hours from start to finish), but has a full suite of VN features – 22 CGs (that's a lot!), four endings, and clicker-style minigames to give the game a bit of additional interactivity. This is the latest game from a hugely prolific VN developer, and it looks like they're really coming to grips with their work and creative style.
Mistwinter Bay is only available in demo form at this stage, but it is an enormously ambitious project for an indie development team, and well worth keeping an eye on. In short, while it looks like a visual novel, it's actually a kingdom simulator, where you'll need to deal with random events each month, expand the town that you rule over, help (and manage) the townsfolk, and deal with foreign diplomacy. The demo alone has 300,000 words, the developer claims, so that should give you a sense of the kind of scope they're aiming at for the full release.
The list of features they're looking at adding for the full release is amazing, too. There will be 23 additional characters, beyond those in the demo. Some of those you'll be able to marry, too. There will be 24 more buildings to greatly expand the kingdom's management. There will be many more events (to cover a full five-year reign), and multiple story endings. All of this sits on top of the rather lovely art style. Be sure to give these developers useful feedback to help them shape the full game!
If you're one of the lucky people to have a Playdate, your itch.io game to download this week is Bubbly Letters, a simple but elegant-looking puzzle word-building game, in the vein of Wordscapes and Scrabble. In Bubbly Letters, your goal is simply to link up letters in a small grid to make words. It's a simple concept, sure, but then "simple" is what Playdate is best at.
There are three different ways to play Bubble Letters. There's a "Moves" mode, where you need to be strategic in how you move around the playing field, to maximise your score. There's a "Timer" mode, which allows you unlimited moves, but only a short time to make the most of them. And then there's "Zen" mode, where there are no high scores to worry about and you can simply enjoy the wordplay without any of the objectives to deal with.
What if Umurangi Generation were Ghibli-themed? It's a pretty good concept for a video game, no? That's what this developer is aiming to do with Vignette, and while the itch.io page is currently only a demo/teaser, it's already looking very nice, even at this early stage of development.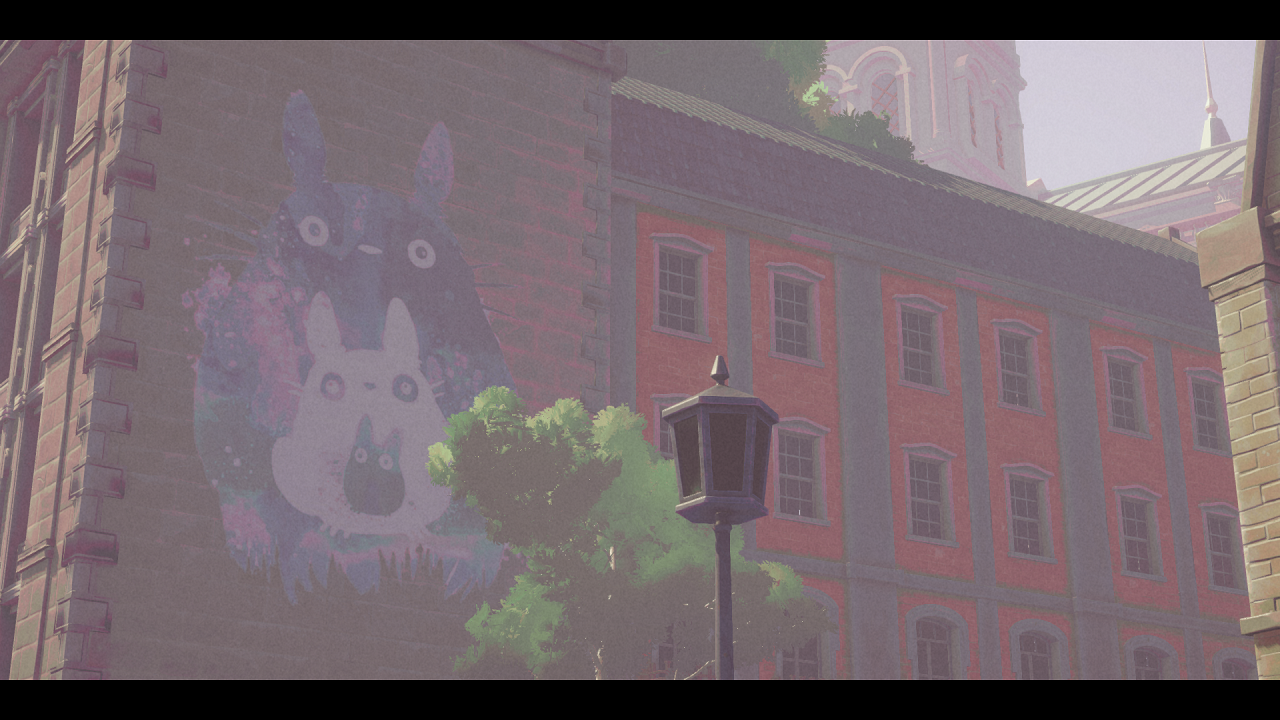 The game's set in the "whimsical world of Baruu," and you take on the role of a photographer who is, for reasons, running around the capital city taking photos of everything interesting that they come across. All you've got is your trusty camera and a couple of lenses, and your goal is to get out there and fulfil the residents' requests for specific photos. The developer's actively looking for feedback to continue building out their game here, so please do let them know your thoughts as you go.