Welcome to Digitally Downloaded's weekly catch-up news feature, the catch-up coffee. With each issue I will bring you the best news that you may have missed. Grab the biggest mug you've got, fill it with your favourite brew, and catch up with us (and our favourite news anchor, Dee Dee)!
The remake of The Forest of Drizzling Rain coming soon
While announced in October 2021, there was no release date or even launch window mentioned for the remake of The Forest of Drizzling Rain. We now have a window (spoiler alert: it will be before the end of 2022). Following the death of her parents, Shiori Kanzaki finds an old photographer in their bedroom. It's note is unfamiliar (Azakawa Village) and the photo shows a young Shiori with her parents and a man old enough to be her grandfather. She decides to visit the village, but the museum curator tells her she must leave immediately. She'll explore the village until the truth is revealed.
The exploration horror game first launched in October 2013 on Freem!, and this new version will be launched on Steam. The remake does have some changes, of course. There are more endings to choose from, including "bad" endings. There are additional late game ending routes, and a special scenario for anyone who finds all the endings. A second chapter has been added; in it you can walk around the village, chat with the townsfolk, or play a fishing minigame. There are new characters with new story lines. Finally, The Taking Spirit, which is a "shocking" new scenario that paints a deeper picture of the sad truth.
Developed by Hoshikuzu KRNKRN and published by Vaca Game Magazine, The Forest of Drizzling Rain will be released for PC via Steam "this fall," according to the publisher. I would guess that means anywhere between September and November.
There's a new trailer showing off Temtem's 1.0 launch features
Creature-collecting game Coromon just launched (and you must play; read DDNet's review here), but there is another Pokémon-inspired title on the horizon with Temtem. The massively multiplayer creature-collecting adventure has been available in Early Access for awhile now, but its full launch is imminent… which makes it the perfect time for a trailer showing off nI-Cew features coming to the game!
Journey across the beautiful Airborne Archipelago along your Temtem squad in a world where tamers from anywhere in the world can be seen or even join in. There is a story campaign, with players exploring six vivid islands with the goal of becoming a Temtem tamer while fighting against an evil clan. Players can buy and decorate their own house, and customize their character.
Developed by Crema and published by Humble Games, Temtem will be released for PC via Steam/Humble, PlayStation 5, Nintendo Switch, and Xbox Series on September 6. It is currently available in Early Acecss for PC and PlayStation 5.
Otome VN I-Chu launches this November in Japan
Better late than never! When Otome visual novel slash rhythm game I-Chu was first announced for the Nintendo Switch, the release date was set for "spring 2022" in Japan. Well, that time has come and gone, but no game yet! The good news is that I can announce a launch date now. The game is the first home console version in the series: I-Cju launched for iOS and Android in 2015, ending service in 2020, while the current game (I-Chu: Etoile Stage) is available for iOS and Android now after a 2020 launch.
Etoile Vio Academy is a school, established by a famous office called Ailedore. It trains future idols to become full-fledged stars. Players take on the role of teacher and producer, helping the students establish careers. Train I-Chu, perform concerts, and increase their favourability to read stories about the students' interactions. The cycle is concert > story > training (lessons).
Developed by OperaHouse and published by D3 Publisher, I-Chu will be released for Nintendo Switch on November 10 in Japan. A physical limited edition will also be available; it includes a copy of the game, an acrylic plate of the key visual, a microfibre cloth, a novel booklet, 32 message cards, nine clear bookmarks, and a special box.
Marvel's Midnight Suns is delayed (again)
No surprise here: big, AAA game gets delayed is basically weekly news at this point. This time, it's Marvel's Midnight Suns in the spotlight. It was originally supposed to launch in October but has been delayed up to several months. The tactical RPG is set in the darker side of the Marvel universe, pitting played against demonic forces while teaming up with Earth's last line of defense (the Midnight Suns). The player's team is customizable and can include heroes from The Avengers, X-Men, Runaways, and more. The best part: we'll see Scarlet Witch at some point (below)!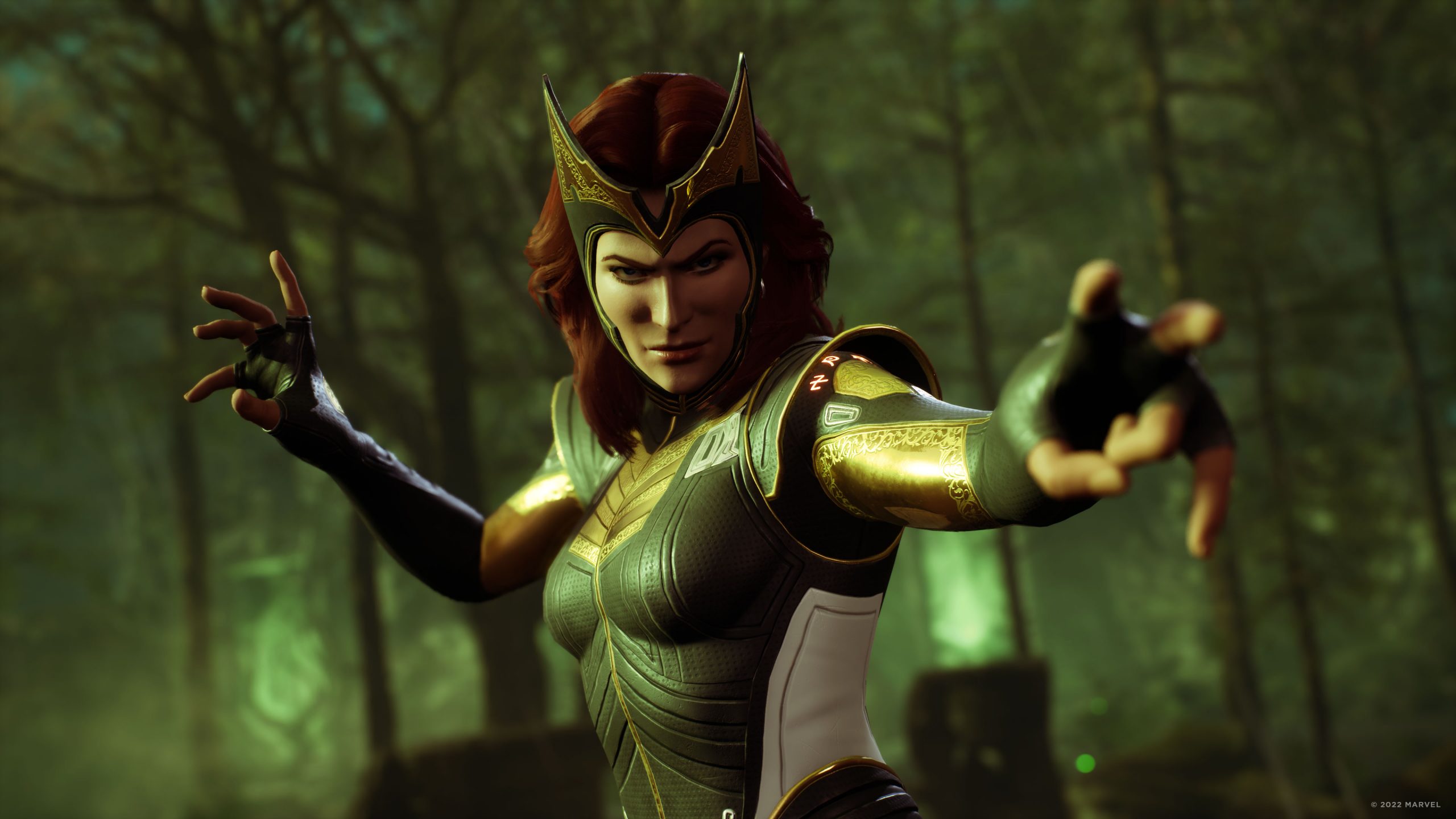 The developer released a statement regarding the delay, stating, "We have an important update to share regarding our launch date for Marvel's Midnight Suns. After discussion with the team, we've made the decision to move back the launch timing of Marvel's Midnight Suns to ensure we are delivering the best possible experience for our fans … We know fans are looking forward to playing Marvel's Midnight Suns and we will use this extra time to make sure we are delivering the best possible experience for everyone. Marvel's Midnight Suns is easily the biggest game we've ever made and we're incredibly appreciative of all the support players have shared with us throughout the years."
Developed by Firaxis Games and published by 2K, Marvel's Midnight Suns will be released for PC via Steam, PlayStation 5, PlayStation 4, Nintendo Switch, Xbox Series, and Xbox One (though not necessarily all at once – expect the PS4, Switch, and XB1 versions to be later than the initial launch date). It was originally set to release on October 2, 2022, but will now release later this fiscal year (by the end of March 2023).